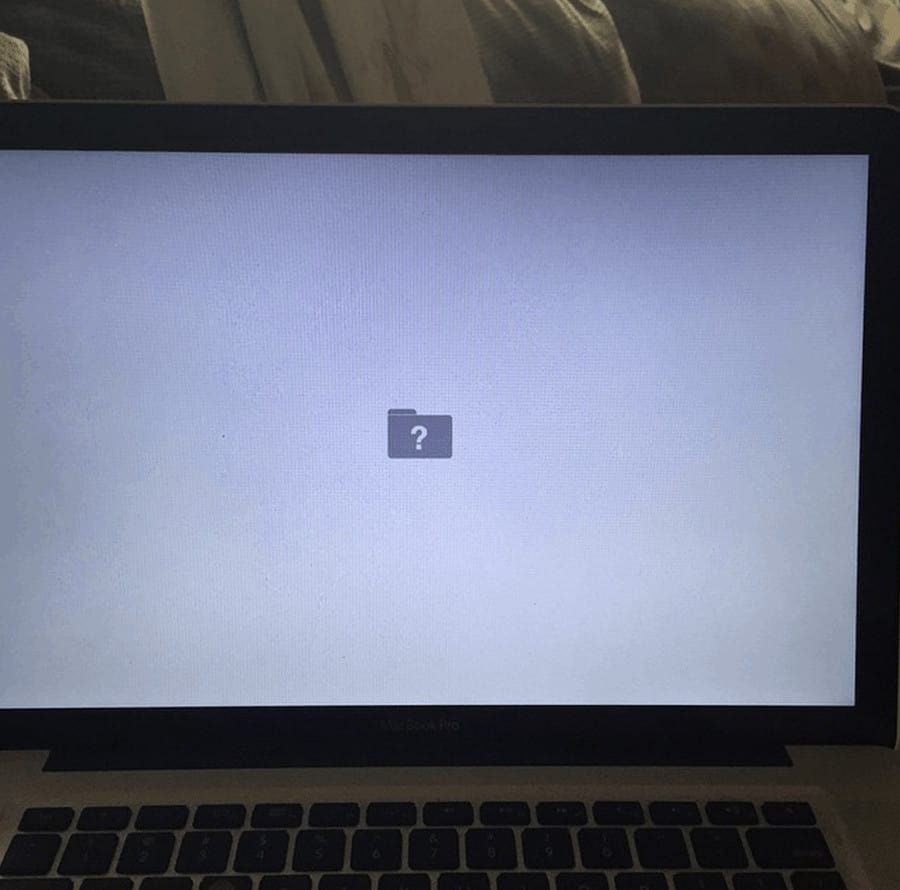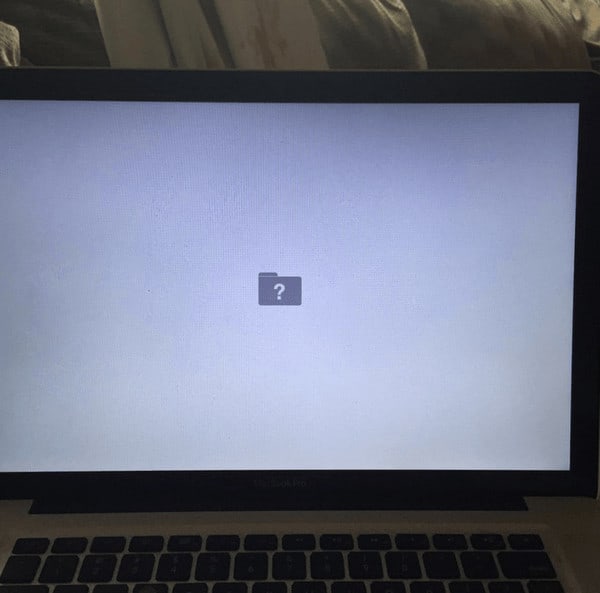 Pin
Two weeks ago, my computer died. I posted a the picture above on Instagram. The laptop couldn't find its large and spacious hard drive.
One of my brilliant former students offered lots of advice, but nothing worked. I had to take it in.
I took it to the Apple Store, and they offered to fix it for a reasonable price. I was happy with the deal, and I left optimistic that they'd figure out the difficulty and I'd be back in the business of online publishing in a few days.
Someone from the Genius Room called me the next day.
"I'm really sorry to tell you this, but there was a relatively major liquid spill in your machine, and that has corroded all the important parts."
Oh, that. Right.
I had forgotten all about that until he mentioned it. About a month prior, Grace had spilled a glass of water on my computer. The computer showed nary a sign of trouble, so I assumed (incorrectly) that the spill was no big deal.
It was apparently a big deal.
So if you were wondering where I've been (I realize that you probably weren't because you're busy with your own life, but humor me.), I've been unplugged, enjoying my nights putting babies (who are no longer babies) to bed instead of writing and posting on social media.
Because I'm so out of practice, getting back into the habit of writing has been very difficult. I didn't expect it to be so.
But I wanted to get something up so that you would know I haven't quit blogging (even now when so many others have). I'm still here, and I'm still brainstorming ways for you to enjoy your family more. Just hang on a few more days for the good stuff.
In the meantime, enjoy some other good stuff.
I used to post a lot of photos in my early blogging days, and you seemed to enjoy seeing them. We enjoyed making the moments that made the photos possible, so it's a win-win. Right?
🙂
This. This is what having a sister is all about. They are sitting around our campfire in the twilight, sharing a blanket, giggling because they're telling stories about poop and farts with remnants of s'mores all over their faces.
Poop and farts aside, this makes my heart happy.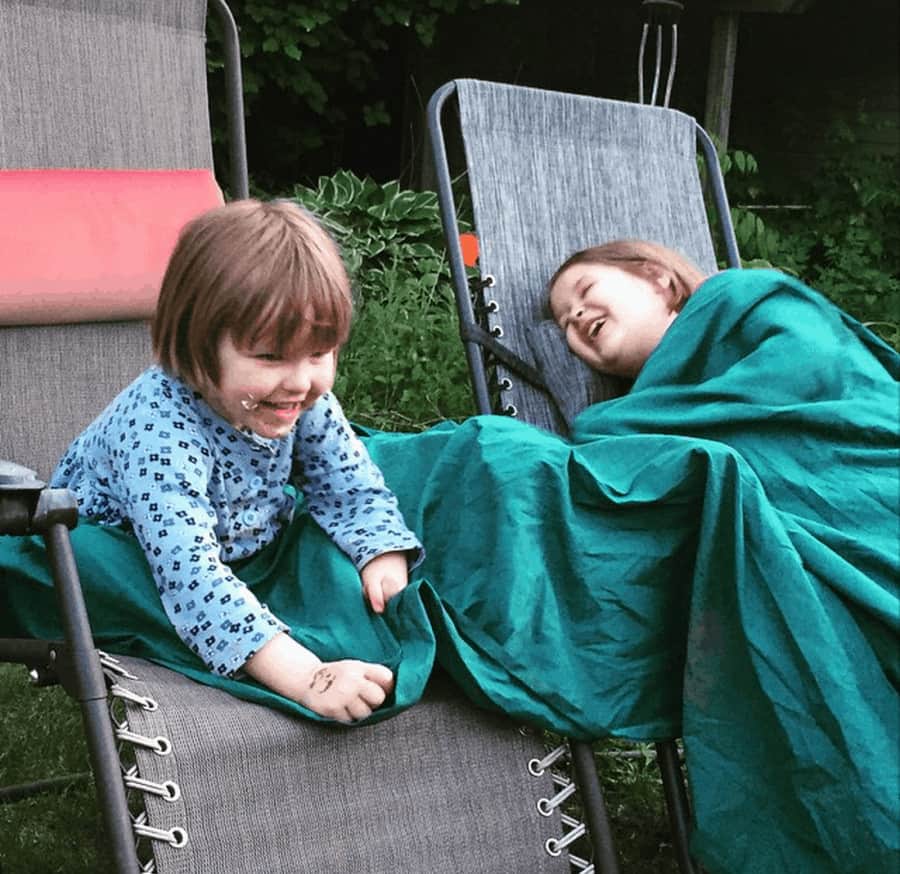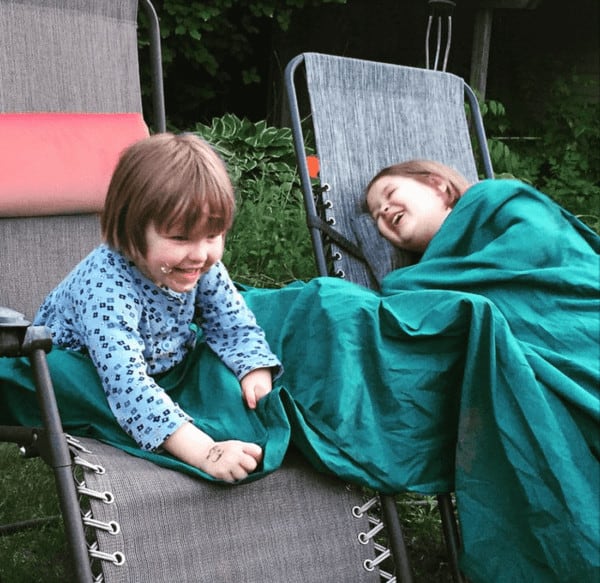 Pin
Since the day she was born, I have been so in love with this girl. She turned eight yesterday. Eight! She's practically a tween. Or maybe she is a tween. I hope not.
Anyway, we have these profound moments in the still and quiet. She notices things I don't expect her to notice. She comments on things that I think should be over her head. She is simply so amazing that I don't have the words to describe her.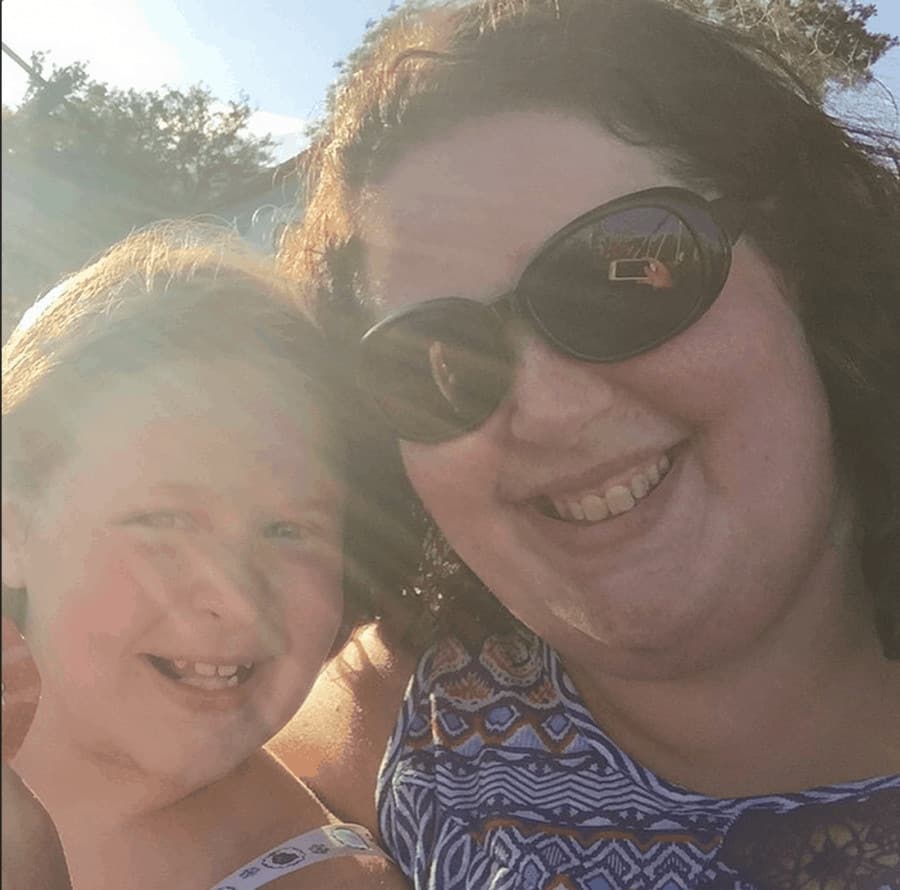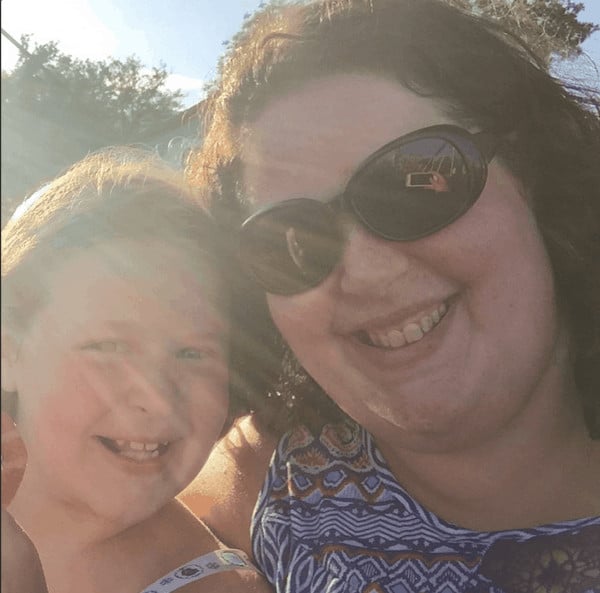 Pin
When the girls came running up the driveway to get the hose, I initially said no. I could see no reason to string it out across the neighborhood.
But then I remembered what it's like to be little, and what it's like to giggle the way they were giggling. I didn't want to crush their fun.
So they strung the hose across the neighborhood (good thing we have a long hose) and sprayed their friend's big brother with it. He laughed, and they laughed.
They had a moment they may have already forgotten, but what they will always remember is that their mom let them have fun.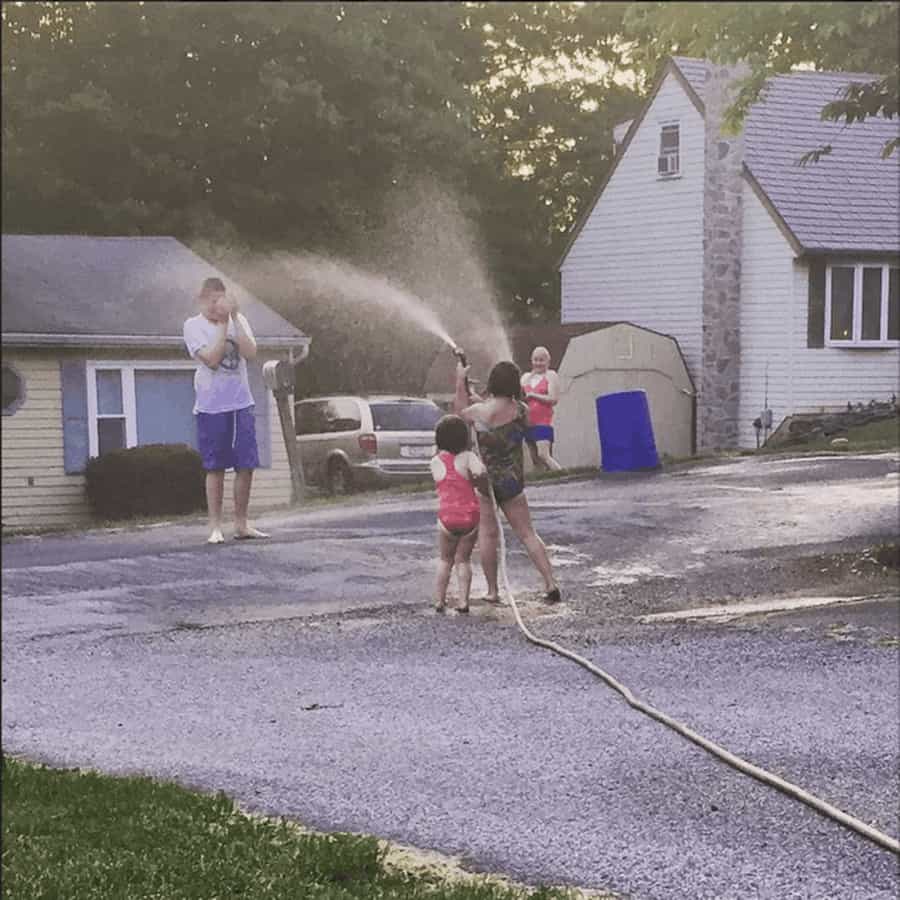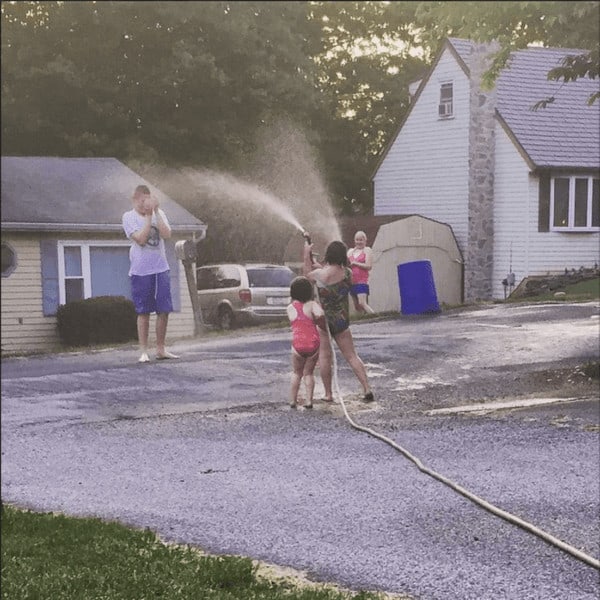 Pin
Once, when Joe and I were just dating, we went to the National Aquarium in Baltimore and saw a dolphin show. I got picked from the audience to give the dolphin signals, and I was ecstatic.
I will always remember that moment.
Grace had a moment of her own when she was picked to give the sea lion at Hersheypark some signals.
The first time she told him to wave, he tucked his nose under his flipper to say no. We all laughed, but she did it again, and he performed.
It was a huge deal for Grace, because she never volunteers for anything. Not in magic shows or library story times. She just doesn't. She's always the one kid hanging back, letting everyone else take their turn.
Not this time. She jumped up and waved her hand like all the other kids this time.
And she got picked.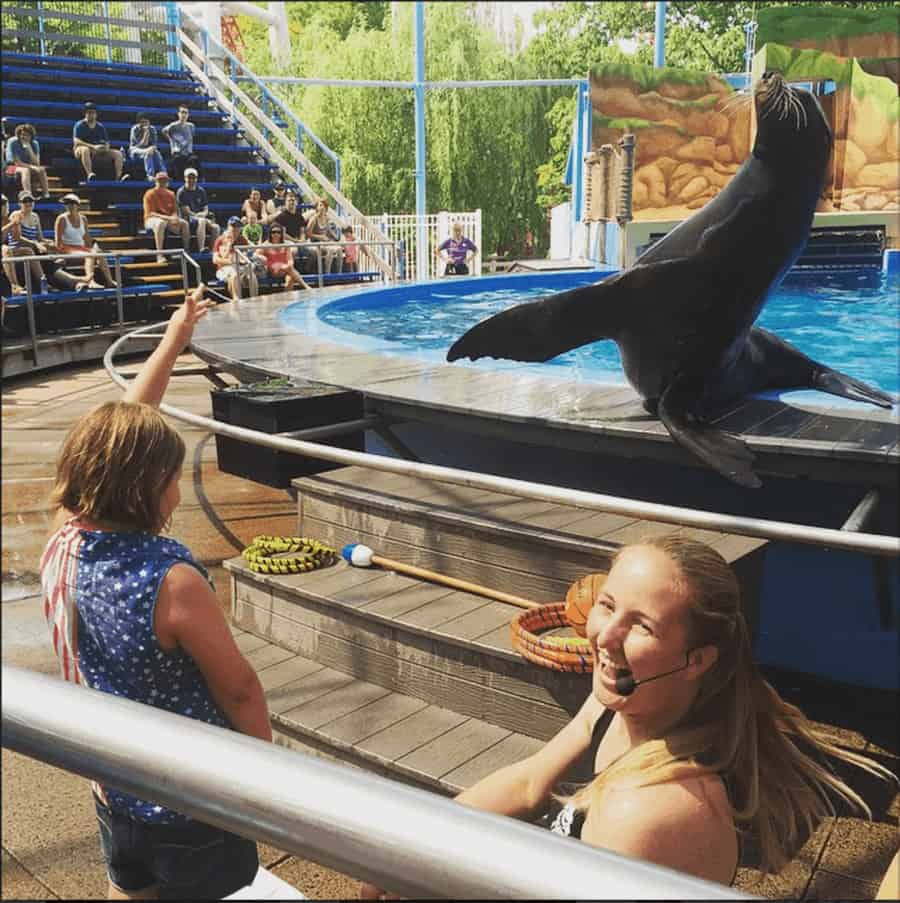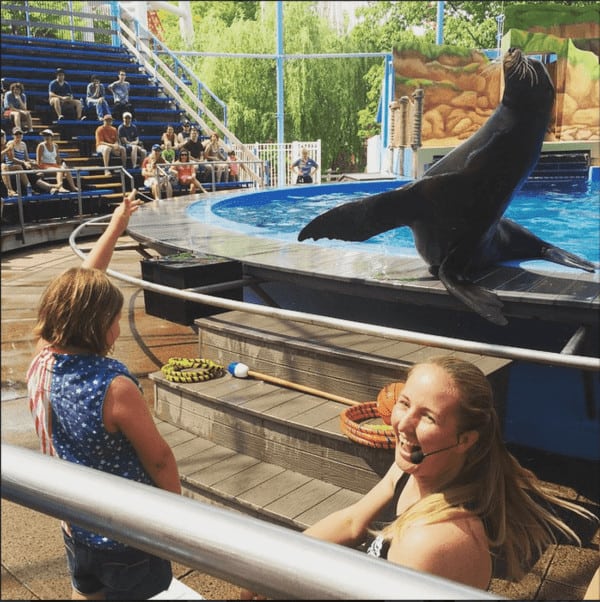 Pin
Our days at Hersheypark are what the summer is all about for me. Sunshine, fun, swimming, and resting. We do it all.
Usually we overdo it, too.
While we're there, we always squeeze all three on the Sky View, my favorite ride in the park. We squeeze on, we take a selfie, and we ride across The Hollow to the other side of the creek and back again, chattering about the birds on the water and our dangling shoes.
We talk about nothing, but it is not nothing.
It is something. Something big.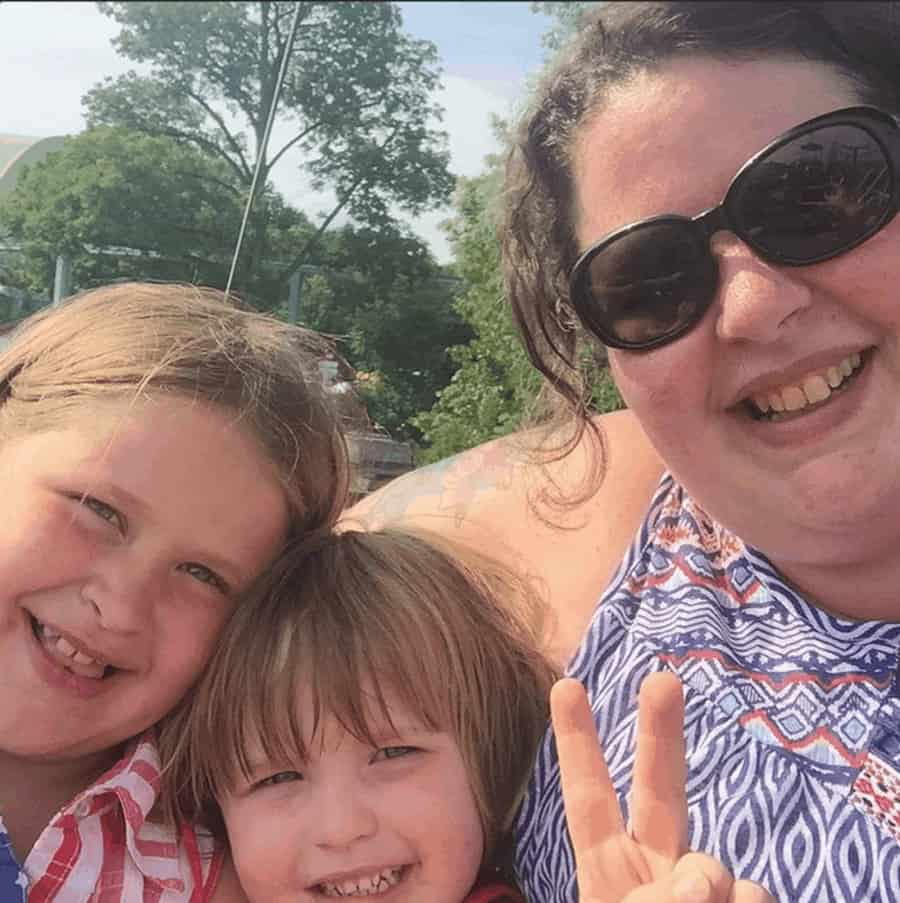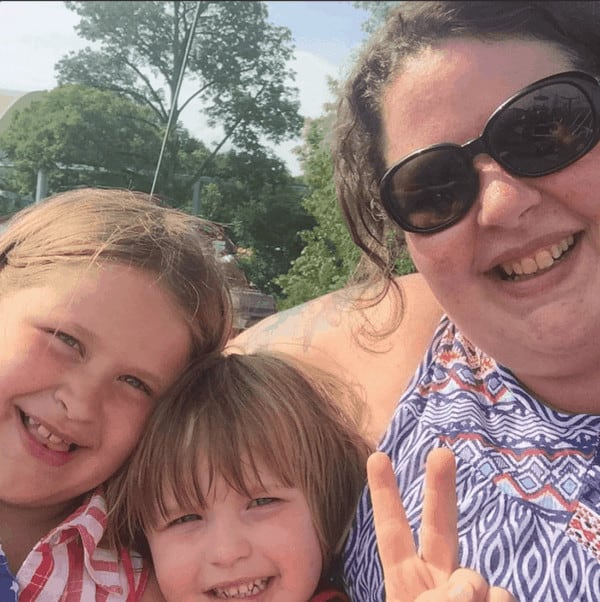 Pin
Grace had her first church camping trip last week. It was also her first ride on a school bus. Since we homeschool, she has no reason to ride a school bus. Ever.
I'm not sure which she was more excited about, the camping or the school bus ride.
She came home hot, exhausted, and elated about her Pioneer Girls group. She couldn't have had a better time.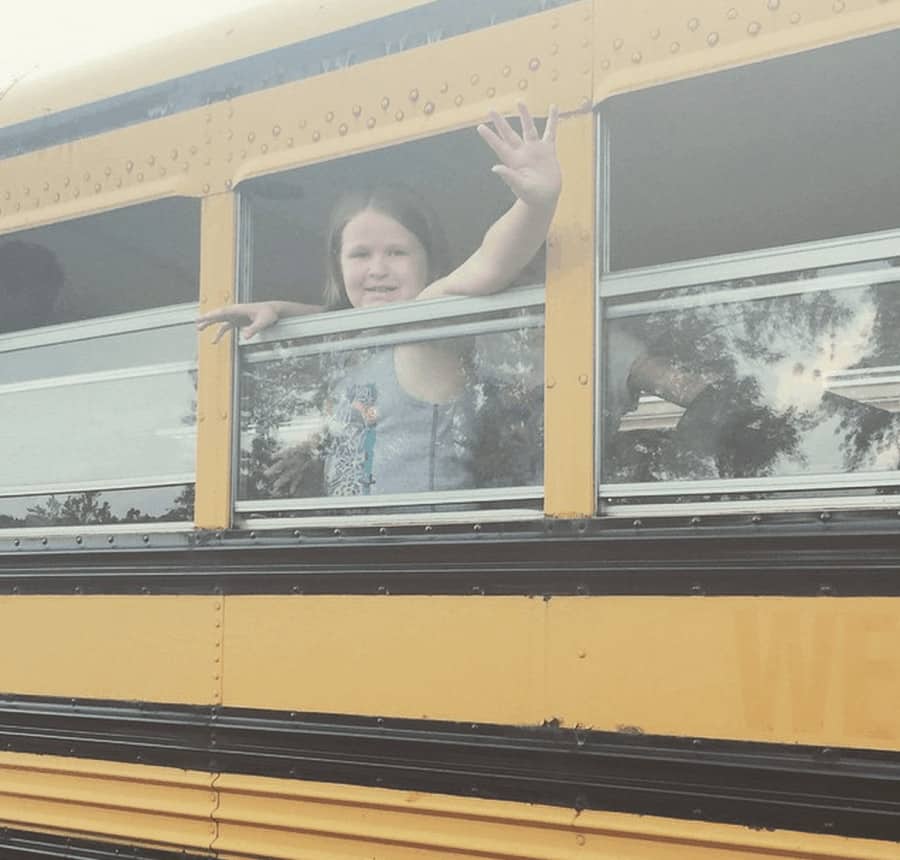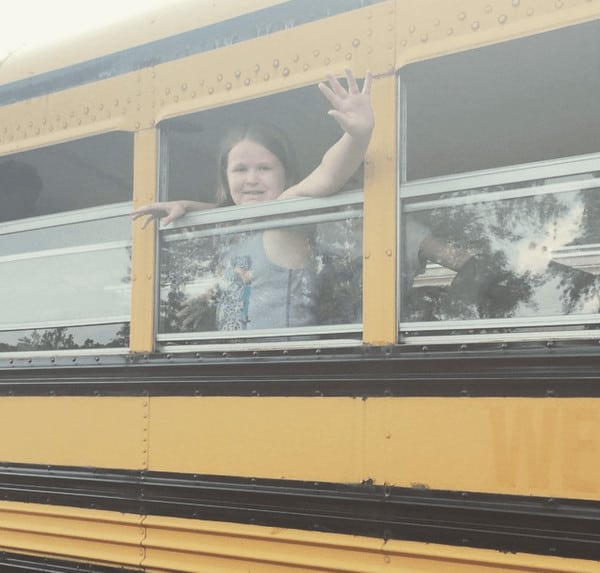 Pin
While Grace was at camp, Allie enjoyed a weekend of only child-dom. She sucked it up with reckless abandon. She was glued to Joe and me every minute of all three days.
Here she is all summer in one shot, enjoying a cold juicy watermelon, freshly cut by her dad.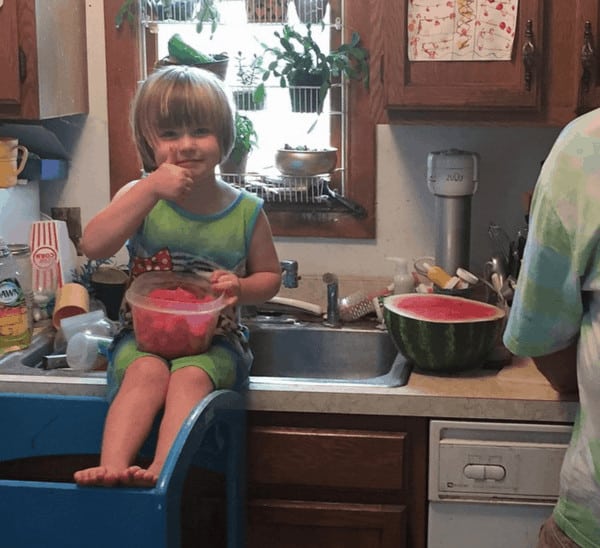 Pin
PS. These photos all came from my Instagram. I'd love for you to join me there.