I come up with the best blog posts when I'm lying in my bed. It doesn't matter whether I'm lying down with a sleepy child or going to bed myself.
The same thing used to happen in the shower. Not so much anymore.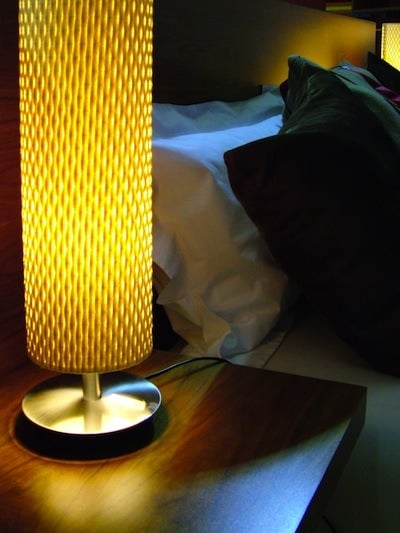 Pin
Late this afternoon, I was dozing and crying next to Grace (who had been forced to nap under threat of no Wednesday night church) when I came to a realization.
After two years without headaches, I've had a headache and tight, sore muscles in my neck and shoulders on and off for almost three weeks. Yesterday, I got a cold sore, my first in many years.
I've spent most of three weeks stressing myself out, sad and scared of my mom dying.
For almost three weeks, I've stared at the worst case scenario. I've imagined my life without my mom. I've fretted about her last Thanksgiving, Christmas, Valentine's Day, St. Patrick's Day, and Easter, about whether Grace and Allie will remember her.
For almost three weeks, I've cried every time I thought about her, about the cancer, about my girls, about the future.
I'm making myself sick.
I'm robbing myself of joy, of contentment, of life.
My mom is going to die. She might have 6 months or a year or 5 years, but she is going to die.
Forrest Gump's Momma said that "Dying is just a part of life." Even Forrest understood that.
This afternoon, lying in bed with Grace, I decided that I'm going to stop thinking about the worst case. I'm going to stop being sad about it.
I've long believed that each of us has a preordained number of days, chosen before we're born, and when that time is up, it's up.
We can only choose how to spend the days we're given.
I choose to have a happy Thanksgiving and a merry Christmas and joyful days in between.
I choose to shower my mom with love, with phone calls and cards and kid art and our time.
I choose to live.