Oh, how I love spending time at Old Grandma's house.
While I was looking through the pictures I took there, I realized that there is nothing on earth quite like seeing my grandmother cuddle and love my children.
Nothing can compare to this.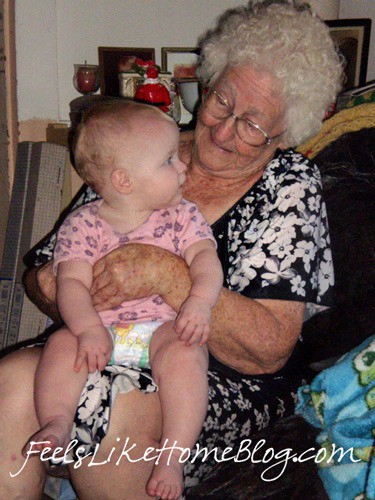 Pin
Or to this.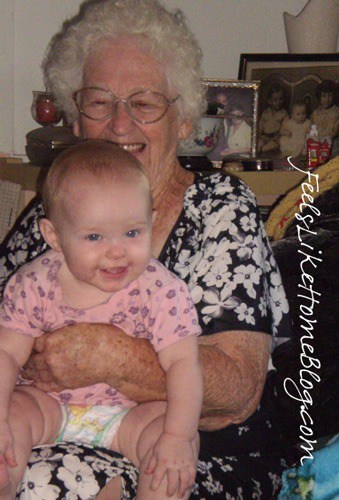 Pin
My heart smiles as big as they do.
Old Grandma said to me yesterday, "Every one is different. Every baby is different; every person is different. You never know what they'll grow up to be or do or like."
I know that to be true. Allie and Grace could not be more different. They look different; they act different.
They both adore Old Grandma.