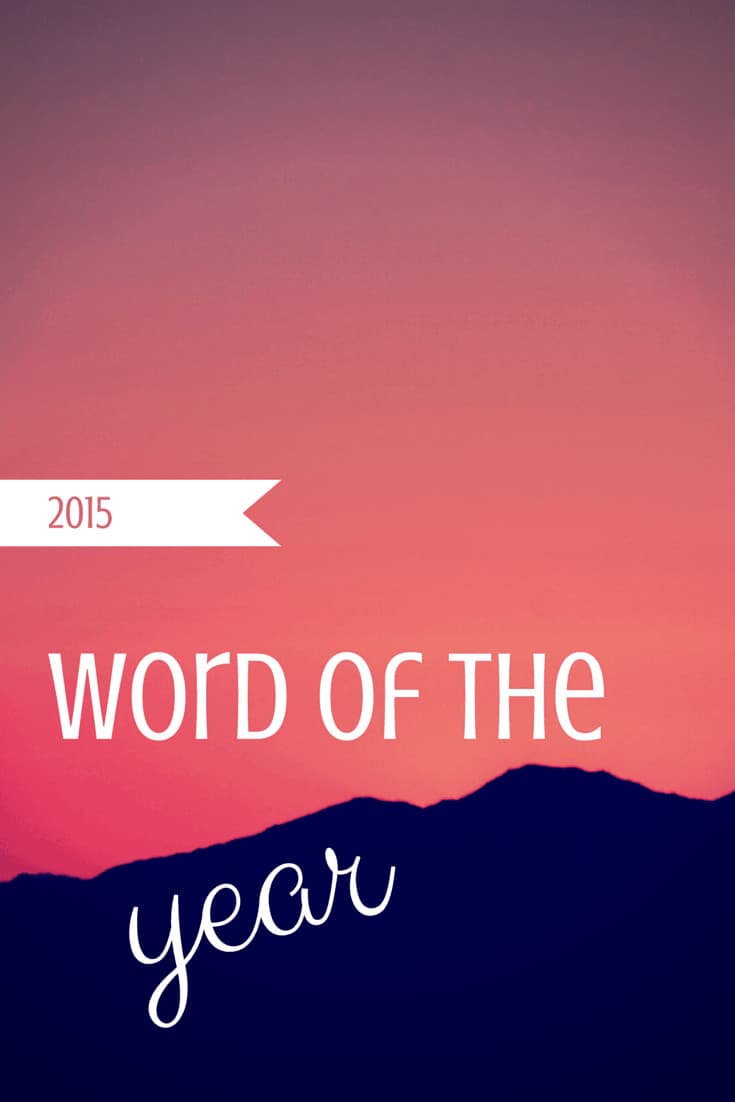 Pin
I spent two days with God earlier in December, and I sought His guidance for this blog, my business, and my life. It was a time of prayer and thanksgiving for all He's done and all He will do in the coming year.
One word came up for me over and over and over. As I took notes, it quickly became the theme of my mini-retreat.
My big takeaway was that I need to DECLUTTER.
I need to DECLUTTER my priorities to concentrate on what's really important to me - God, my family, my health, my closest friends, homeschooling, and my work.
I am pretty good at saying no when I need to, but there's always room for improvement. I need to practice and be really intentional about saving my mental energy for my highest priorities and letting everything else fall away.
I also need to avoid the tyranny of the urgent, planning time each day for all the pieces that I value, including (and especially) quiet time with God and time for exercising.
It's a hard balancing act between my priorities. My closest friendship needs more time than I've given it lately. Homeschooling needs more time than I've given it. My family and my marriage always get whatever is left over, but deserve to have scheduled time in my planner. Work time is a non-negotiable. (This struggle is where Tell Your Time was invaluable.)
I took time to re-evaluate my top six priorities and fit them into my planner in a way that gave all the time they deserved.
I need to DECLUTTER my diet by eating healthier foods and tracking my calories.
My health is really important. It's important that I take time to exercise. It's important that I eat healthy and model good habits for my girls. It's important that I lose the 70 pounds I gained after my mom died (and then some more after that). My clothes don't fit; I don't feel or look good. I need to declutter my eating, get rid of the junk, and laser focus on healthy living.
All that said, I am starting slowly and taking baby steps. I don't want to make a drastic change that will end up making me sick or leaving me without motivation in a week or two.
I need to DECLUTTER my home by getting rid of half my stuff. 
My home is perennially cluttered and messy. All of my pictures have junk in the background. Our closets are overflowing with toys and clothes and stuff.
There's just too. much. stuff.
Our house is 1632 square feet, more than adequate for a family of four. IÂ need to pare down our stuff to fit comfortable in the space we have.
I started with toys and games in December. Operation Toy Purge was a huge success and created lots of space for the Christmas and birthday presents when they rolled in two weeks later.
My next mission is my clothes, a source of constant frustration for me. I can never find the pieces I want, and clothes that don't fit are all over my bedroom. Clothes that fall on the floor get peed on my an errant cat, and it's impossible to properly put away my clothes because there are piles in front of the dressers. My goal is to get my clothes down to actually fit into the dressers and the closets, a tall order requiring me to get rid of probably 80% of what I currently own.
I'm always stuck between keeping and donating clothes that are currently too small, since I'm always on a quest to lose weight. I tend to buy only classic items that are always in style, so the chances are good that I'll want to wear them when I am smaller. I don't want to waste money on new items when the items I have are just fine. Still, I need to choose a few pieces that I really love and let the rest go.
I think this is going to be the hardest area for me in the coming year.
I need to DECLUTTER my blog by focusing on consistent writing and posting instead of ebooks, courses, and tangential ideas.
I recommitted myself to a regular posting schedule in December. I want to post on Mondays, Wednesdays, and Fridays with my email newsletter coming out on Tuesdays. I didn't quite make my goal in December, but I got close.
Part of what distracted me from blog posts in 2014 was the constant flow of e-books, e-courses, and other products that I wanted to create. Some of them came to fruition, others are still in development. But what God showed me was that I need to focus on my blog and only on my blog. I need to let the other projects go or turn them into series on my blog. I need to focus my time and resources on the best blog posts for you, my dear readers, and let the rest fall away.
I need to DECLUTTER my business by accepting fewer campaigns and not taking on any big new ventures in 2015. 
This was the area in which God spoke to me the most. I am and probably will always be a workaholic. I love to work, and I am always having idea sparks that lead me into new ventures. I see a product I like, and I sign up to sell it. I see an interesting course and sign up to take it. I was working on two e-courses to release in 2015. There was always a new big thing.
God said, very clearly, No new projects in 2015. No big ideas. No ventures. No certifications. No shiny object syndrome. Nothing.
Nothing is going to be very hard for me, and I am going to have to remind myself often.
I need to DECLUTTER my spending and focus my finances on my priorities.
I am a workaholic and a spend-aholic. I spend the same way I eat, to soothe myself and provide emotional comfort. I spend when I'm happy and when I'm sad. I spend when I'm bored and when I want to make my kids happy. I am a huge spender.
Part of getting rid of stuff is not buying new stuff, so not spending money will help in that regard as well.
We have quite a lot of credit card debt (thanks to me), and I want to work on paying all that off as quickly as possible. I want to save money to buy a new car when that time comes (our cars are six and ten years old). I want to save for a new computer (mine is three years old) and for any other emergencies that might arise. I want to have a safety net so that we aren't scrambling in case of whatever.
Decluttering my spending will have a huge impact on those goals.
Do you have a word of the year? What is it?