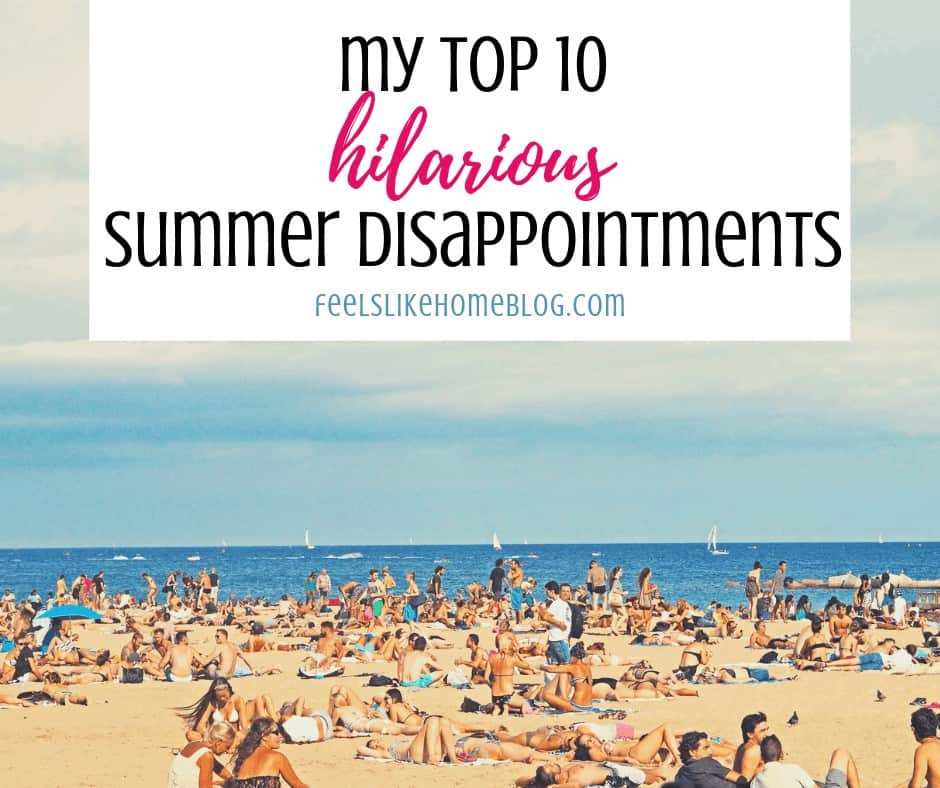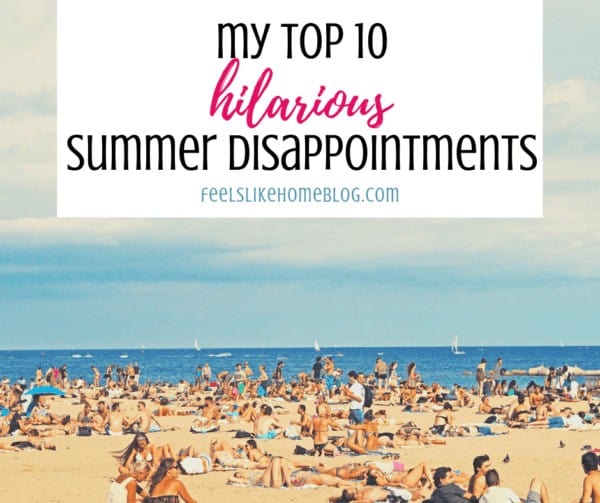 Pin
Summer rocks. There's no doubt about it.
I wanted to write a Top Ten Tuesday post about the things I love about summer, but I'm pretty sure that it would be boring and predictable - popsicles, picnics, swimming, family vacations, blah, blah, blah.
Instead, I decided to write about the disappointments of my summer.
I'm usually all sunshine and happiness, so I thought this might be a welcome departure from my normal chirping birds and rainbows.
I'm a sunscreen delinquent.
Today, I remembered to reapply my sunscreen. Once. I still got pink, but not nearly as burned as if I'd forgotten all together. And my kids are not safe because they often get sunburned too. I'm a total delinquent where sunscreen is concerned. I cross my fingers that none of us gets skin cancer some day.
That's what I usually do.
Ticks come in.
Our cats bring in ticks more often than I'd like to admit. I'm constantly yelling, "Joe, where are the tweezers? There's a tick on the cat!"
Update: We got a Tick Tornado and find that to be super helpful.
There are sweet, juicy fresh strawberries everywhere.
Strawberries give me hives. I adore them. I love the smell, the sight, and the taste. And I can't eat them or else I'll be itchy and scratching for weeks. It's like a poison ivy rash (and the doctor was even fooled), but it lasts forever.
I have to weed my garden.
When it's cold out, the weeds don't grow. When it's warm out, they do grow, and they often crowd my colorful beauties because I fail to get out there and pull them out. And plus, it's hot and I don't really want to be outside in the garden.
I have to nag my husband to mow the lawn.
Joe hates to mow the lawn. I hate to mow the lawn. I'm a bigger whiner, so it became his job, but he only does it every

two

three

four weeks or so. It gets tall and rangy and I worry every day that a neighbor will turn us in for a township violation.
I have to sit under a blanket in our living room.
If we keep our air conditioning warm enough that our living room is comfortable, then the upstairs is too hot. If it's comfortable upstairs, our living room and my bedroom are freezing. There's no happy medium. We generally go for the upstairs to be comfortable (because that's where we spend the most time), so that means that I have to wear slippers to bed and use three blankets to watch tv. It's madness.
There are yard sales everywhere.
Every time we pass a yard sale, I feel compelled to stop and look for Polly Pocket and Littlest Pet Shop toys. Like we need more toys around here. We are overrun already, but I still stop and look. Every. single. time.
I don't get to sleep in.
Okay, no mother gets to sleep in, but that doesn't stop me from lamenting every morning that my kid gets up before 6 am.
On the same note, I stay up too late.
There's so much to do! So much to write, so much to say, so much to clean, so much...
There isn't enough of it.
Okay, so I'm a teacher and I get 10 weeks off from work, but I still long for more. Why can't the summer be 12 weeks or 16 weeks? That would be so much better.
Disappointments and all, it's still better than any other time of year!
Happy first (or second) day of summer!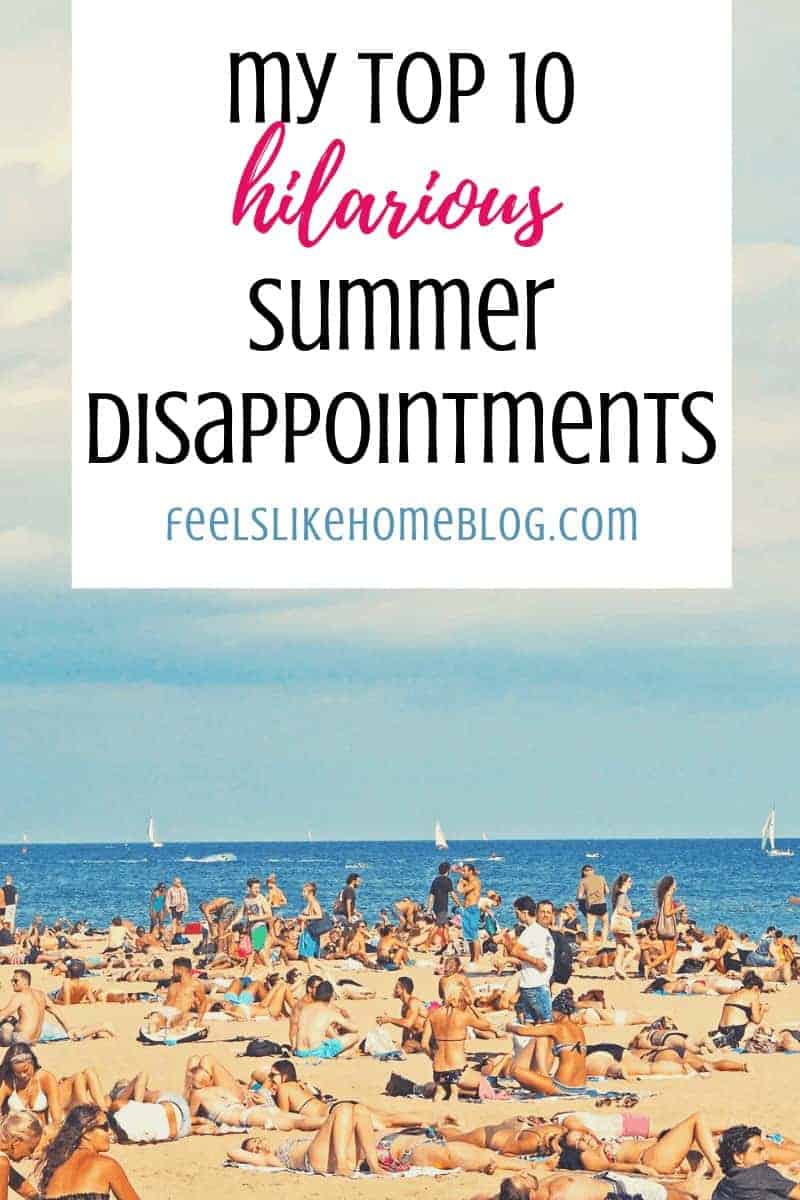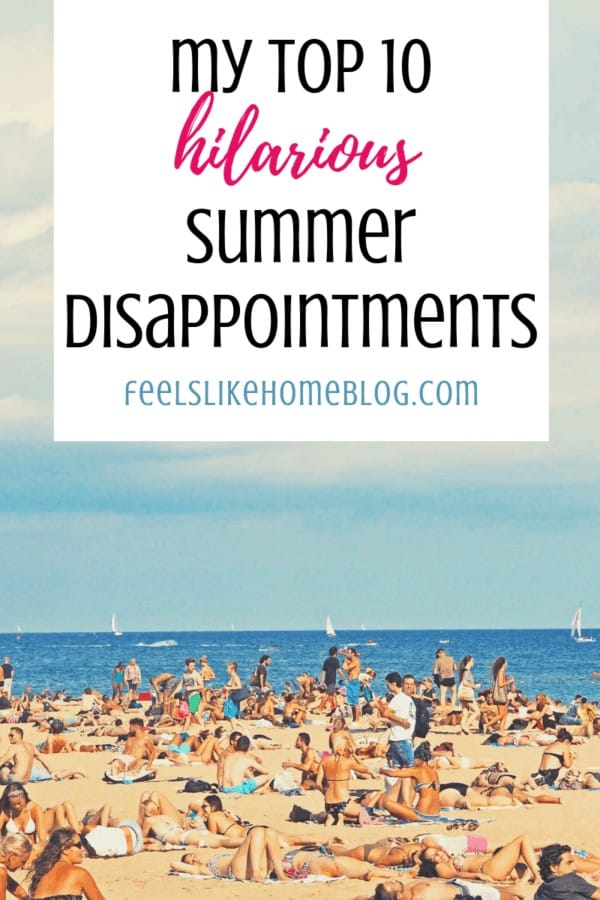 Pin