As Allie's first birthday approaches, my baby days are over.
Totally, totally over.
I'm only a wee bit bittersweet. I'm sad about the events of the past year, but no so much about my baby growing up. Starting over with a brand new baby was much harder on me than I could ever have imagined.
We're slowly getting rid of the baby gear that we no longer need (and will never need again!). Because I'm a sap, I've been thinking about all of the stuff that populated our house for two of the last five years.
We Couldn't Have Lived Without This Baby Gear
Wrap & sling - I adore wearing my babies. I carried them both a lot, and I wore them both a lot. It was easier for me. Grace loved to be worn. Even now, if I could carry her 52 pounds, she'd be elated. Allie likes to be carried, but she doesn't like to be confined by the Sleepy Wrap or the Maya Sling. She's also in that Hold me! Put me down! Hold me! Put me down! stage now, making wearing tough at the moment.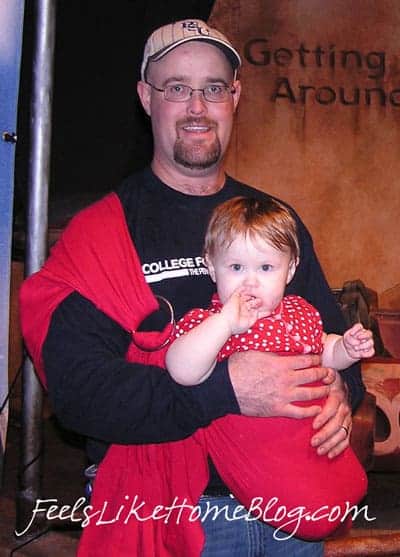 Pin
Stroller - I'm still hauling around my huge Graco infant stroller in the back of my car. It's convenient because it has a big compartment underneath and cup holders at the top. At the same time, I have a Maclaren umbrella stroller that I adore. Sometime in the next couple months, I will get rid of the big stroller and start using the smaller one.
Swaddle blankets - Grace wouldn't sleep without a swaddle blanket until she was five or six months old. We swaddled her in a Miracle Blanket every night at bedtime, and she was happily and tightly wrapped until morning. Allie hated the swaddle blanket, finding her way out of even the Miracle Blanket within minutes of being swaddled. We gave up on her within a few days. She just didn't like it.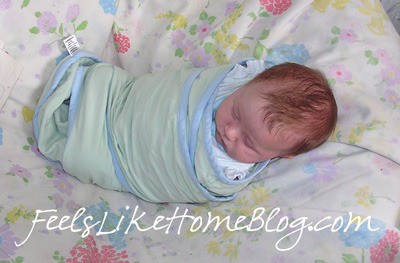 Pin
High chair - These are all pretty standard, aren't they? Our high chair was been very well used. We also had a booster seat that straps onto a kitchen chair, and we loved that, as well.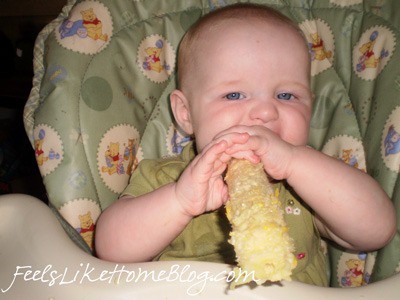 Pin
Britax car seats - I am an extended rear facing momma. Grace was rear facing until she was almost two, and I turned her only because she was past the rear facing weight limit on her car seat. Allie will be rear facing until 35 pounds, too, thanks to an awesome car seat.
Having been through a serious car crash with Grace, I know how crucial a great car seat is. We are loyal Britax customers for life.
Rocker/recliner - Joe and I purchased a big, overstuffed rocker/recliner before Gracie was born, and I never regretted it. We rocked both of our babies to sleep at night, sometimes falling asleep ourselves. That big old chair was also a life saver many nights (and days) when we needed to soothe a sick baby or take a nap together.
Jumperoo - Grace love love loved her Jumperoo. Allie tolerated it. It's amazing to me how different these two kids of mine really are.
Pin
Exersaucer - On the other hand, Grace tolerated the Exersaucer, and Allie adored it.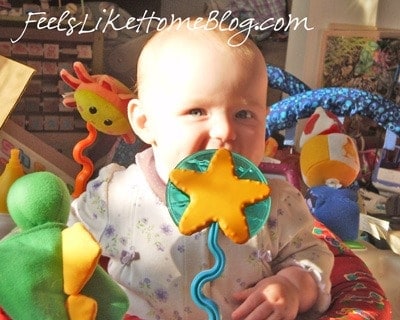 Pin
Baby swing - Both my girls napped really well in the swing. Allie, because she started teething before she was 3 months old, had an especially hard time falling asleep (even at night). The swing saved our sanity many days.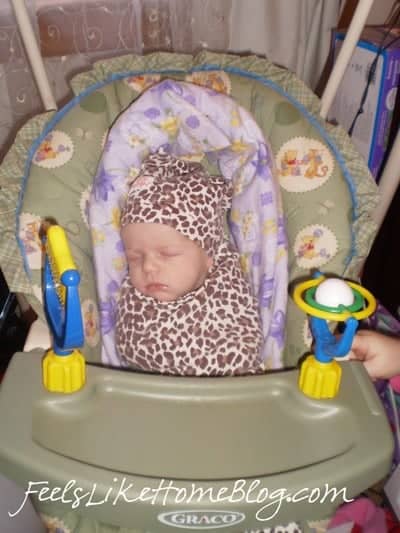 Pin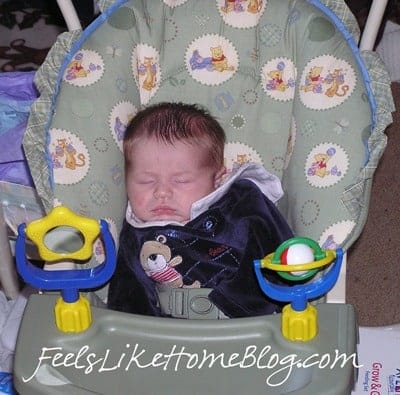 Pin
I Wish We'd Saved Our Money
Pack N Play - I thought every parent needed a Pack N Play. We asked for one, and someone bought it for us before Grace was born. We used it exactly two times for two children. As you might have guessed, I'm not a parent who puts the baby in there while I do things. It was too big and inconvenient for the living room for naps. Neither baby liked to sleep in it while we were away. It just wasn't a useful thing for us.
All those fancy clothes - I know some people put their babies in those fussy, uncomfortable clothes, but my babies both lived in one-piece sleepers. Allie still does, and she's just shy of her first birthday.
Visit the Parenting Advice Group at BabyCenter.com to read other moms' must-have baby products and to share your own.