Gracie has moved from her crib into a toddler bed.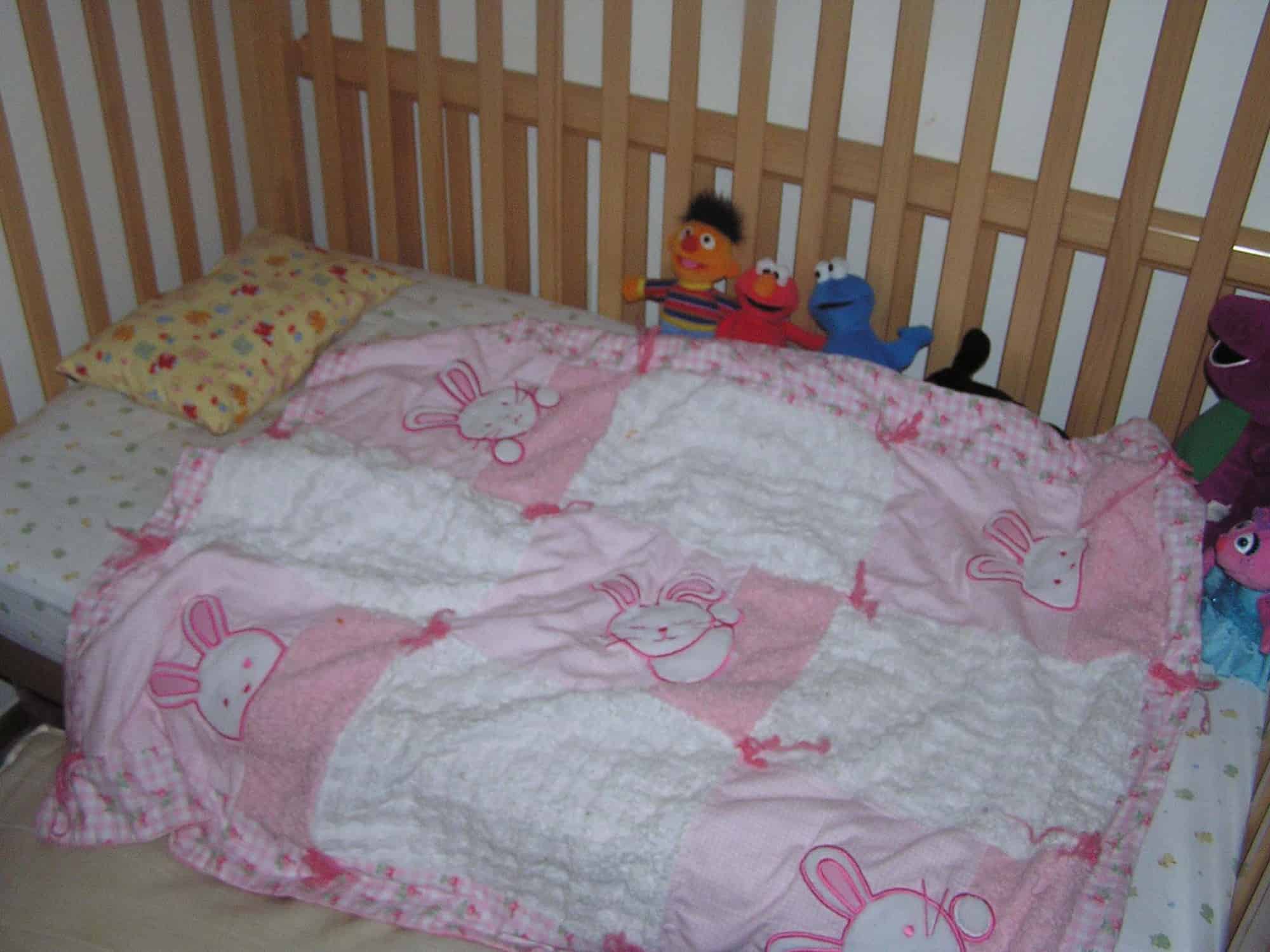 Pin
She loves the new bed. If we're in her room in the middle of the afternoon, she will climb into her bed and pretend to sleep. It's a cute little game we play.
If you ask her about the big move, she'll tell you that the new bed is her baby bed. She's very attached to the baby title, which might be an annoying problem when she's, say, 19, but for now is just cute. Since there won't be any more babies coming along, she can keep that moniker.
In case you missed it above - do not call her new sleeping arrangements a big girl bed. You will be sternly corrected. Not by me.
Now that Grace has a regular bed, she wanted a regular quilt and a regular pillow. She asked for them by name: buh? and puhdoh? Where we used to rock her to sleep clutching Barney and her Pooh blanket, we now rock her to sleep clutching her pillow and bunny quilt.
I made the bunny quilt when I was pregnant. It is adorable, and I have been waiting impatiently for her to use it.
I tried giving Grace a normal-sized pillow, and looked at it for about a second and a half before realizing that it was far too big to be practical.
Next, I tried a bath pillow. The bath pillow was a perfect size, but it was stuffed too much to be comfortable for Grace.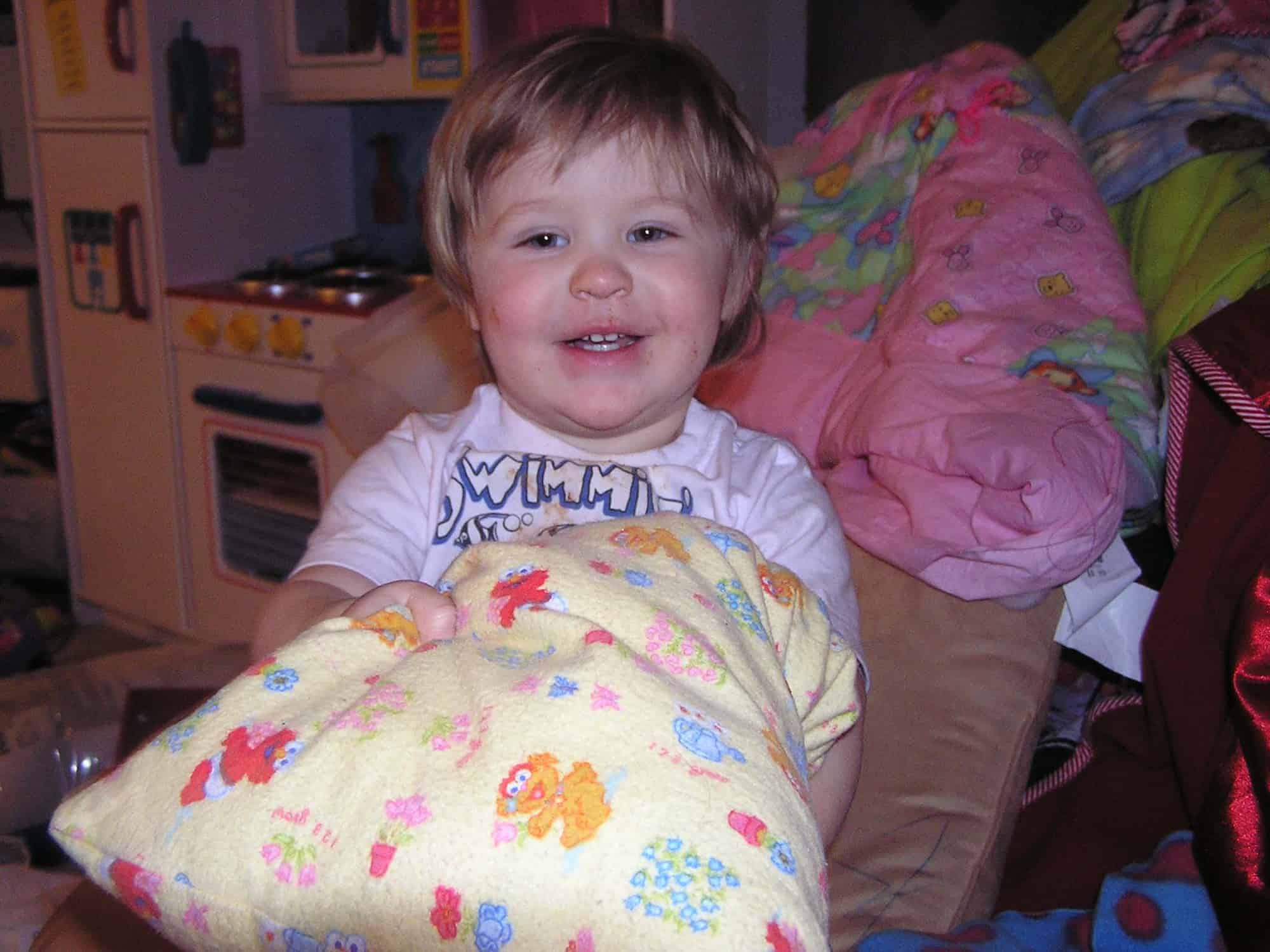 Pin
I lamented to my mom about the lack of pillow options, and she reminded me that she'd made my toddler pillow from a baby fleece and stuffed it herself. As soon as she made the suggestion, I knew I had the perfect fabric.
Sometime in the past six months, I happened upon the remnants bin at a fabric store. In it, I found a small piece of Elmo flannel. It was only 13 inches wide, but I bought it anyway (for pennies, I might add). I frequently buy remnants like that, knowing that I'll someday find a fun use for them.
This little piece of flannel became my pillow.
Come back tomorrow to see how to make your own toddler pillow. It's very easy.
Happily submitted to Tackle It Tuesday and Talk About Tuesday