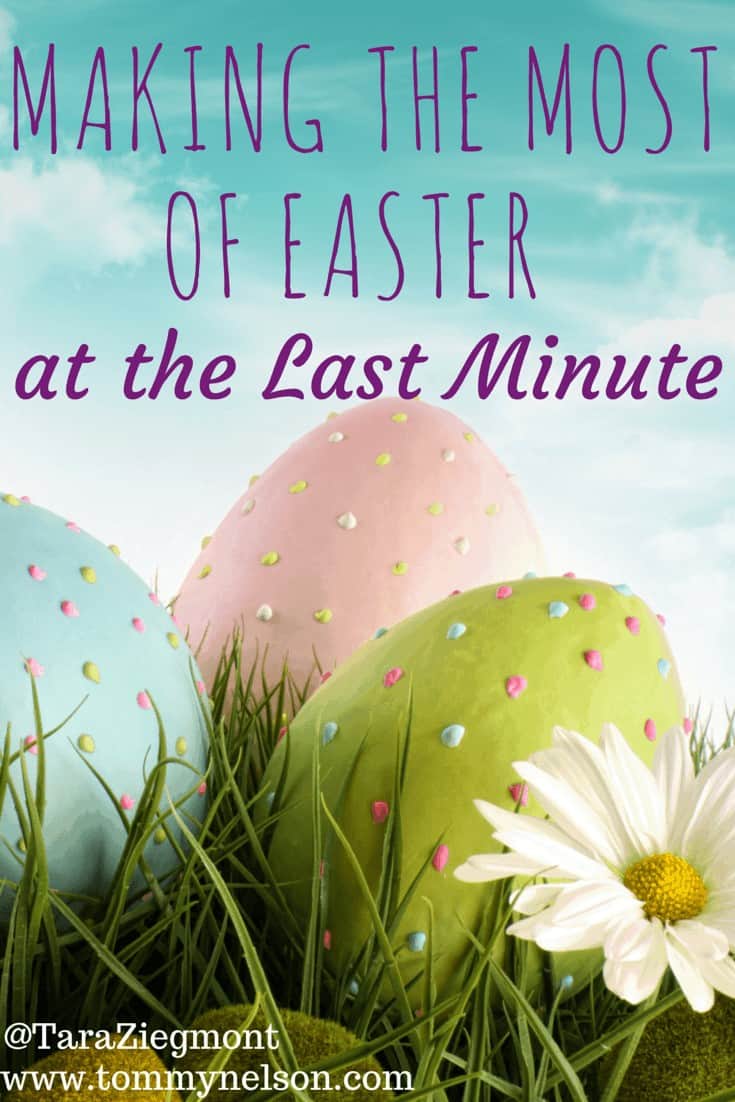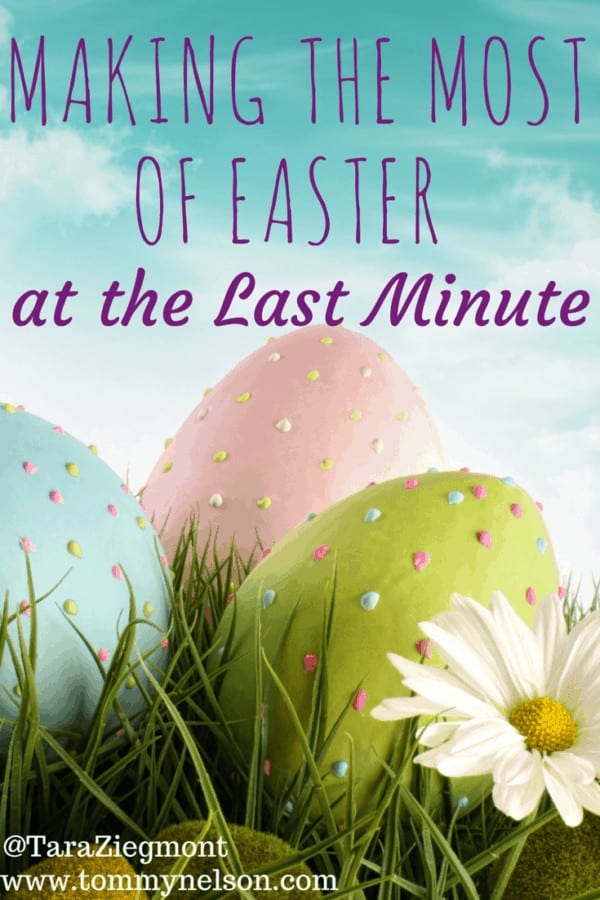 Pin
Today is Good Friday, and I'd like to talk about creating an especially fun and meaningful Easter with your family, even at the last minute.
Here are some easy ideas for making the most of Easter at the last minute
Make Easter baskets about Jesus. Print out my Christian Easter basket scavenger hunt. It will lead to their Easter baskets, but along the way, it tells the Easter story.
Turn off all the lights. There was a period of darkness when Jesus died, right? So don't use any lights tonight. Do everything by candlelight and remind your kids that the world was dark before Jesus died for us.
Read books. Reading is always a good idea. One of my favorite Easter books is God Gave Us Easter.
Send your children on an Easter scavenger hunt. Tell them to find items that symbolize different parts of the Easter story, like a rock for the tomb, two sticks for the cross, something black for our sin, something red for the blood of Christ, something white for a clean heart, something green for growing in Christ. Older kids can go on a digital scavenger hunt, taking photographs of items that remind them of Easter.
Take a walk around your neighborhood. Talk about how spring reminds us of the new life Jesus gives us. Point out the signs of new life that are starting to appear.
Plant some flower bulbs. – Jesus rose from a dead, lifeless body. Show your kids life from the lifeless by planting some flower bulbs together. It's not an instant gratification type of activity, but a book like The Parable of the Lily would help to get the point across.
Make resurrection rolls.  –  I've seen this idea all over the internet, and it's always basically the same. You roll marshmallows in butter and spices, then wrap them up in crescent rolls. Bake them, and the marshmallows disappear just like Jesus did.
Bake a tomb cake. – My kids love to cook with me. A tomb cake is basically a bundt cake, cut in half and laid on its side. Decorate it to look like there's grass around it, and stick a little flag in the top that says He Is Risen!
Make Easter story cookies.  – These are very different from the resurrection rolls above. Each ingredient in these cookies illustrates a part of the story, from Jesus' body being beaten to being given vinegar to drink to sealing up the tomb. After they're all mixed, you leave the cookies in the cooling oven overnight and wake to find a sweet reward. (We made these last year and they didn't work, but I'm all for trying again with my new oven.)
Get trick candles. During Easter dinner, serve cupcakes. (Buy them at the grocery store if baking cupcakes stresses you out.) Put a trick candle on each cupcake and explain to your children that the world thought Jesus was snuffed out, but He was really alive like the candles. His light couldn't be put out.
Read the Bible. – If all else fails (and even if it doesn't), turn to the Word of God. If your kids are a little older, go right to the Bible and read the Easter story. If they're not ready for that, choose a story or kids Bible for the reading.
Easter is about our Lord and Savior, and it doesn't have to be accompanied by fancy cakes or traditions. As long as you're celebrating the Good News of His death and resurrection and enjoying the time spent with your family, you can't be wrong.