After reading about this crafty mailbox on No Time for Flashcards, I was inspired to make one with Grace. She loves getting the mail.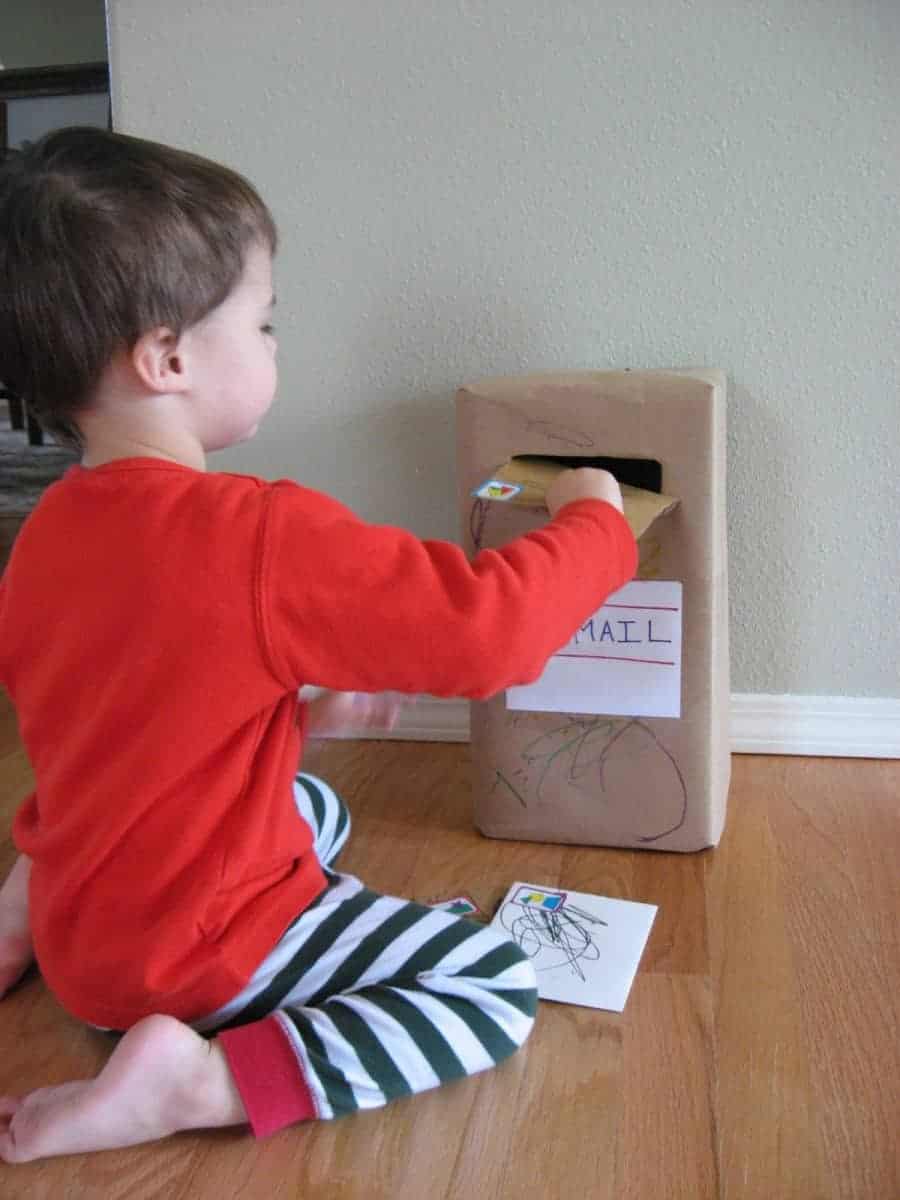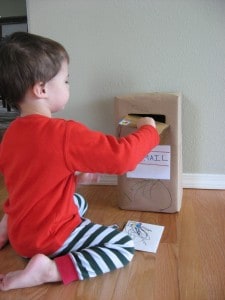 Pin
When Allie first posted it, I knew it was a project that Grace would love, but I put it on my mental back burner, and we never made it. This past week, though, we got a small box in the mail from Sara Lee, and as soon as I saw it, I thought would make the perfect mailbox.
I was right.
I started out by cutting a hole in one side of the box, near the top.
Then Joe came in from mowing the grass and having been attacked by yellow jackets. Mailbox-making got put on hold for a few days. During that time, Grace found it and colored on it.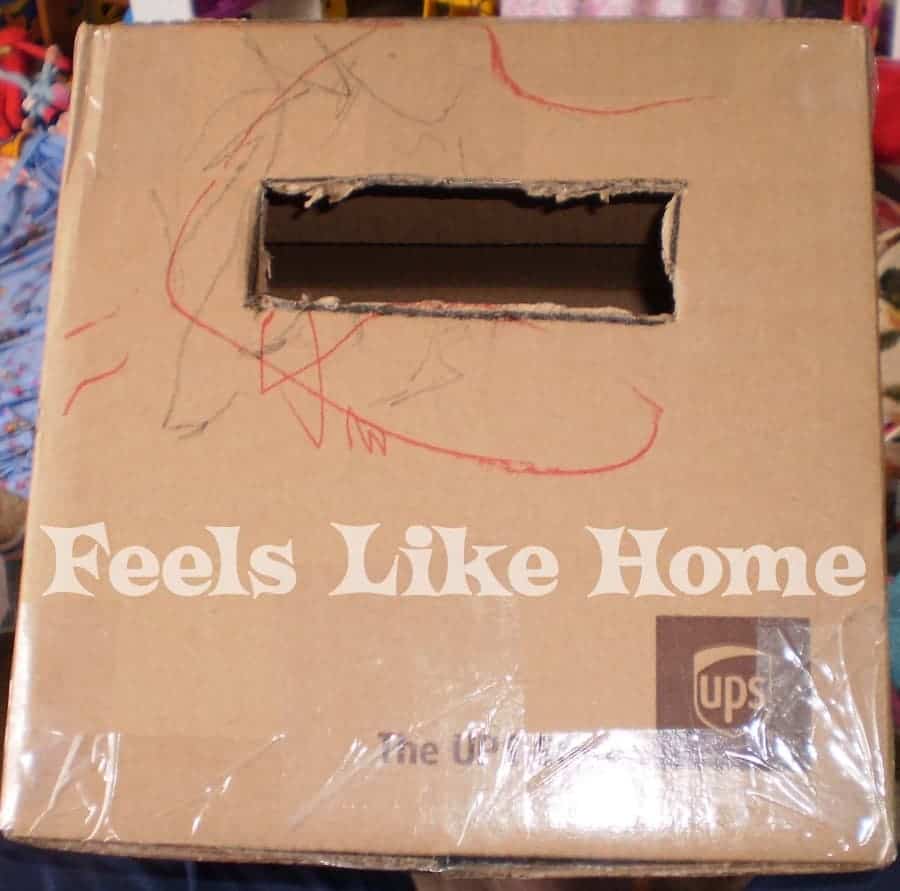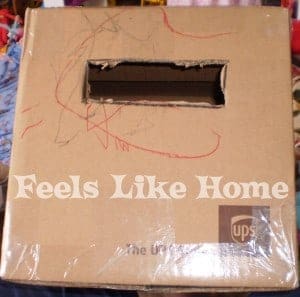 Pin
Allie cut the bottom off of her mailbox, but I want to use our mailbox to store the letters, so I left the bottom on and cut a flap in the back (much like a real mailbox might have). I trimmed the flap an extra ¼ inch or so to leave a space for Grace to get her finger inside the box to pull the flap out. After thinking more about it, I wish I'd cut a corner off. That would have been easier for her to grab.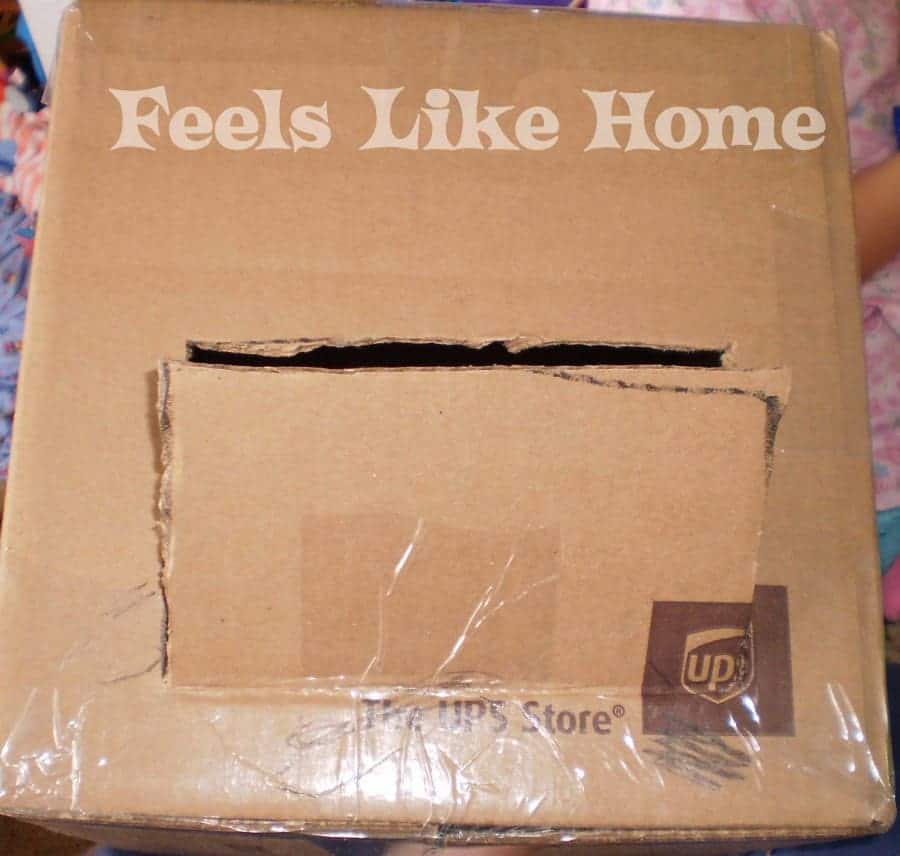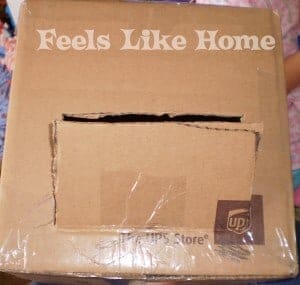 Pin
I hated to cover up Grace's masterpiece, but I thought it made sense to cover the mailbox in order to make the holes nicer for long term play. I used a roll of craft paper that we got for Grace's easel, and I wrapped it like a present, making sure to cover to cover the two openings. I used packing tape to hold the paper on (because I thought it would hold better than Scotch tape and look nicer than masking tape).
The paper wasn't wide enough, so I had to do the short ends separately.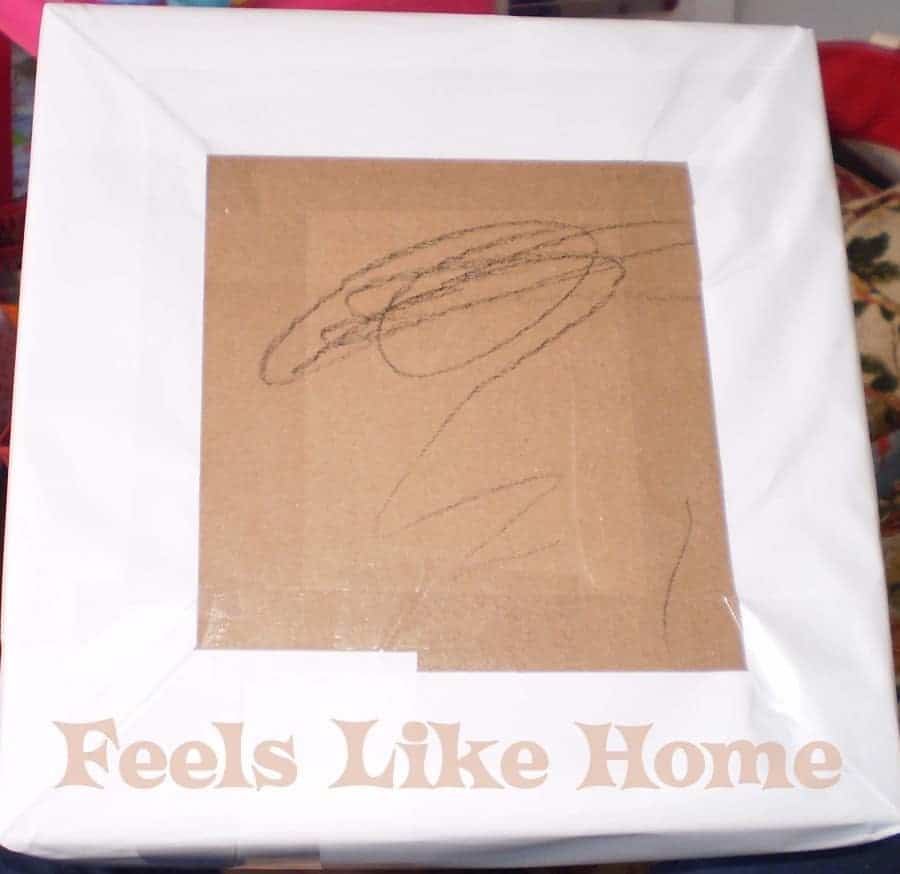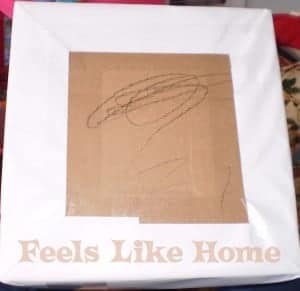 Pin
Once I had the box all covered, I slit the paper in an X on top of each opening. I folded the paper back into the opening, and then taped it in place on the inside of the box.
Clearly, my openings are not nice squares. Grace doesn't seem to mind.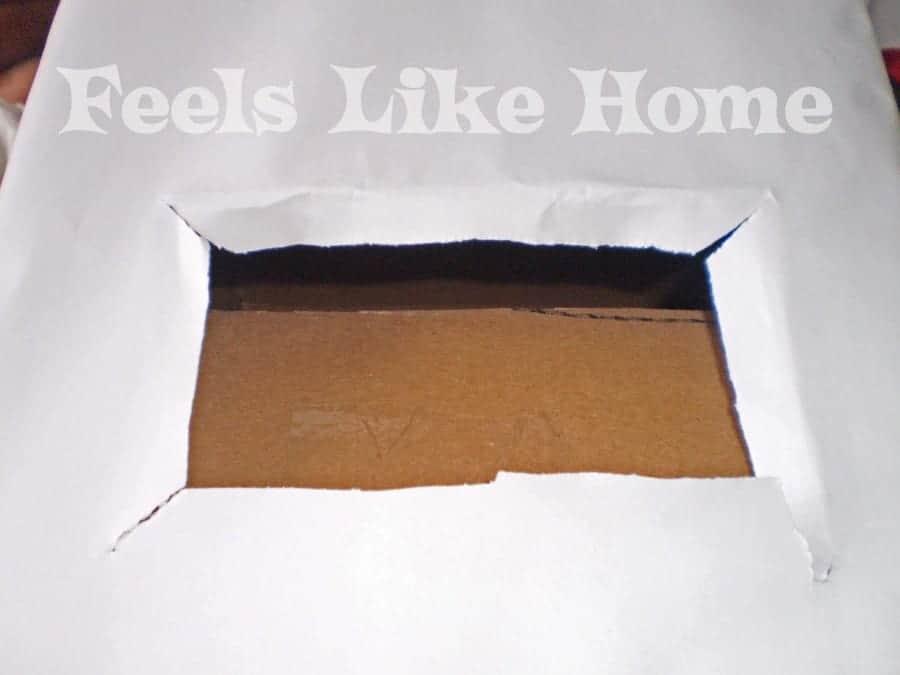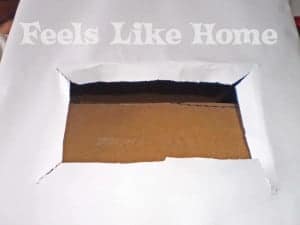 Pin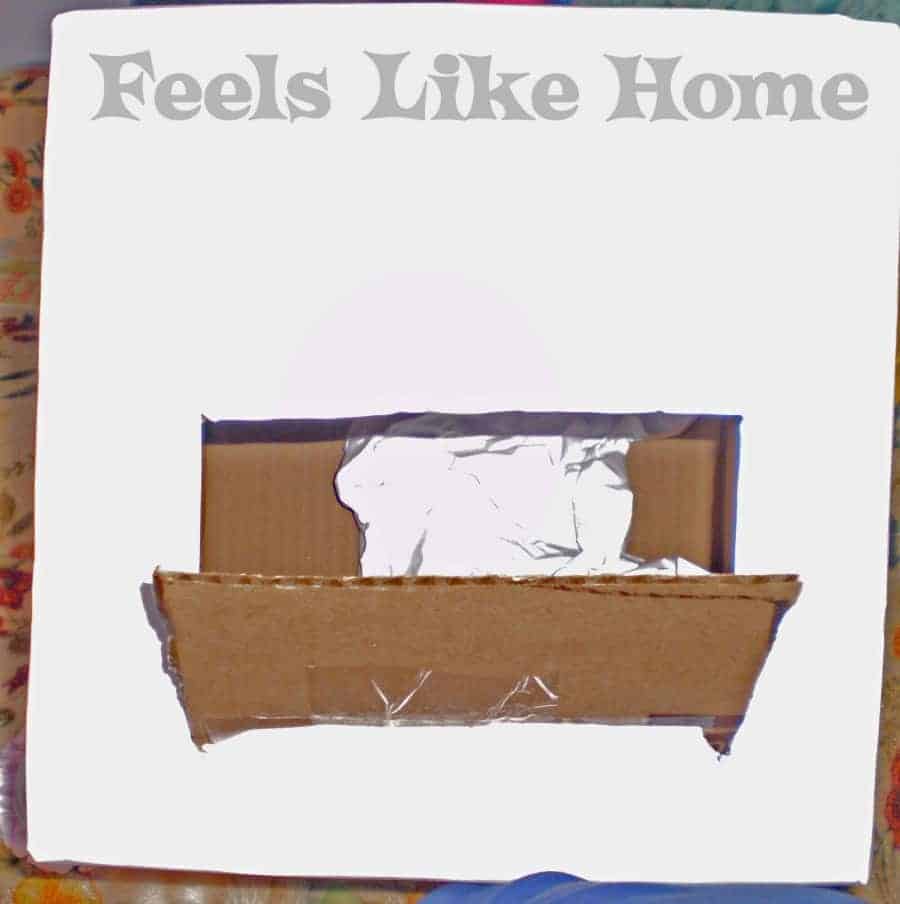 Pin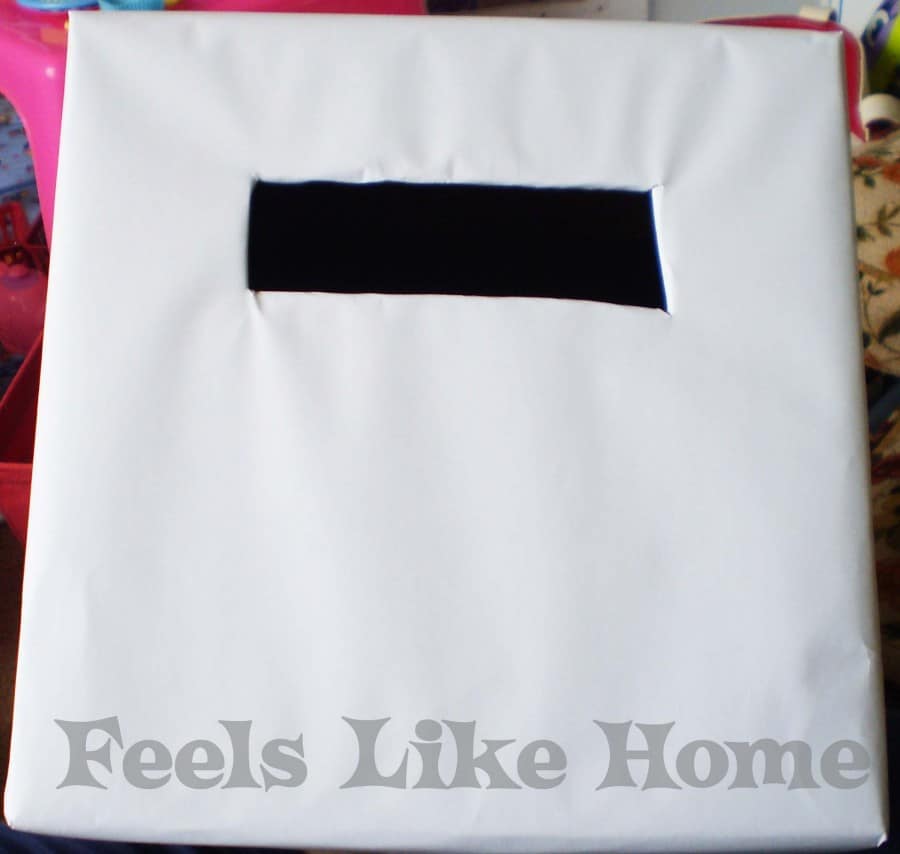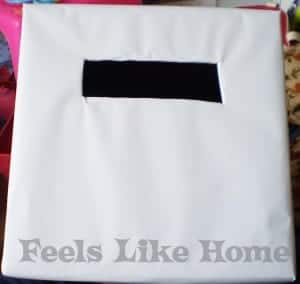 Pin
For the flap, cutting the paper into an X covered the raw cardboard edges, but it left the flap uncovered. I used a piece of paper to cover the flap all around. I like how that turned out. (Remember I cut a little extra off of the flap so that Grace would be able to open it more easily.)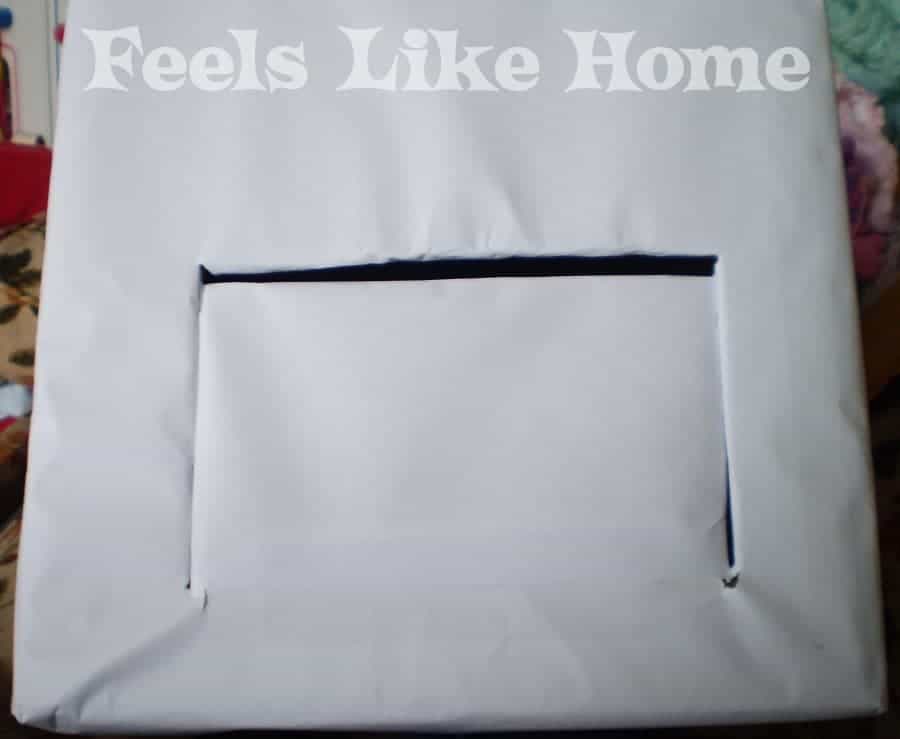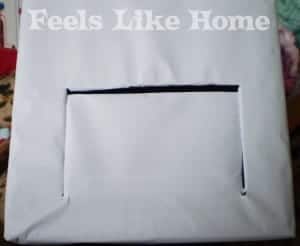 Pin
I think we will eventually decorate the mailbox, but Grace didn't have any thoughts about how she wanted to do that. I tabled it for now since she likes playing with it the way it is.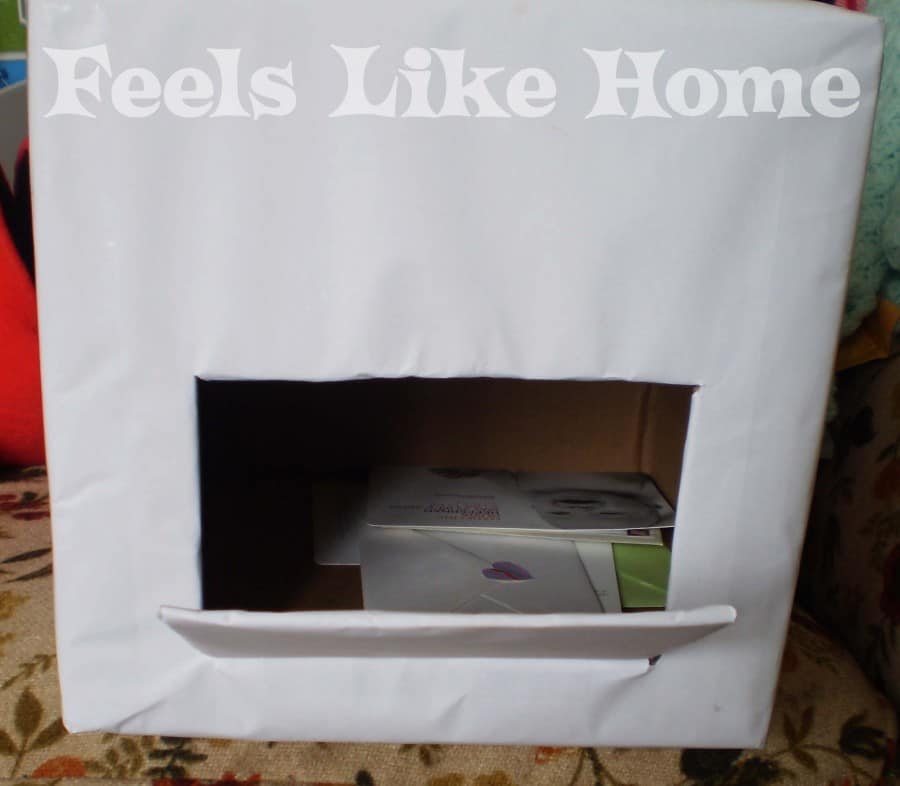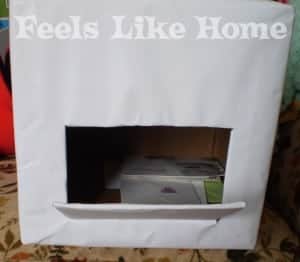 Pin
Allie made letters with her son, and I thought that was a great idea. The only plain envelopes that we have are the long ones, and I didn't think they'd be very fun. Instead, I raided my stationery collection for a few pretty cards and stickers. I also grabbed the sample cards I received for my Paper Culture review because they are a nice size for pretend postcards.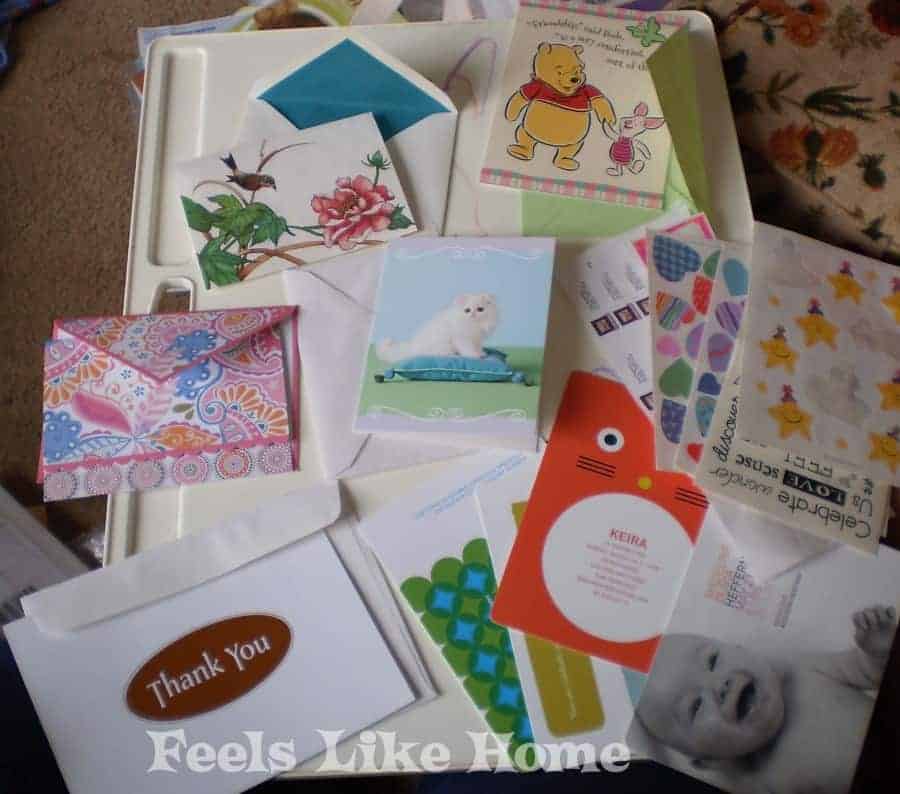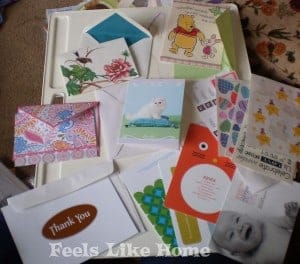 Pin
Grace wrote notes on some of the cards, and she asked me to address some of them. We used real return address labels that I'd gotten in some junk mail. We used stickers instead of stamps, and we "sealed" the envelopes with stickers, too.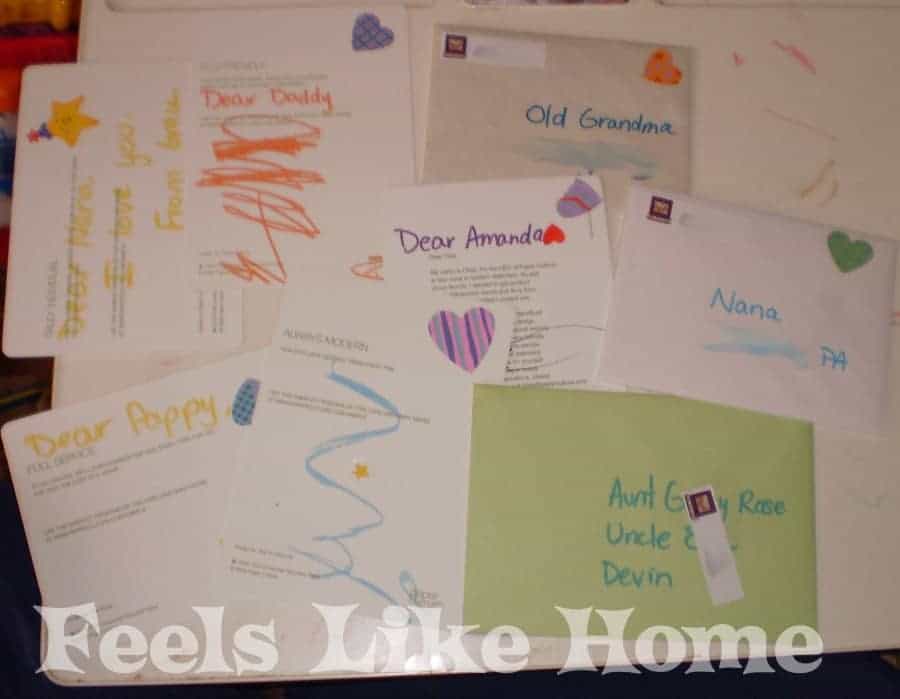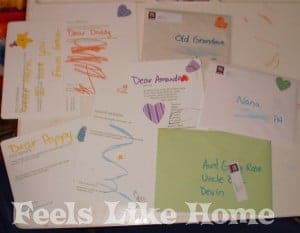 Pin
Once we finished making the box and our letters, I played Allie's In the Mailbox song for Grace, and she begged me to play it over and over until she knew all of the words.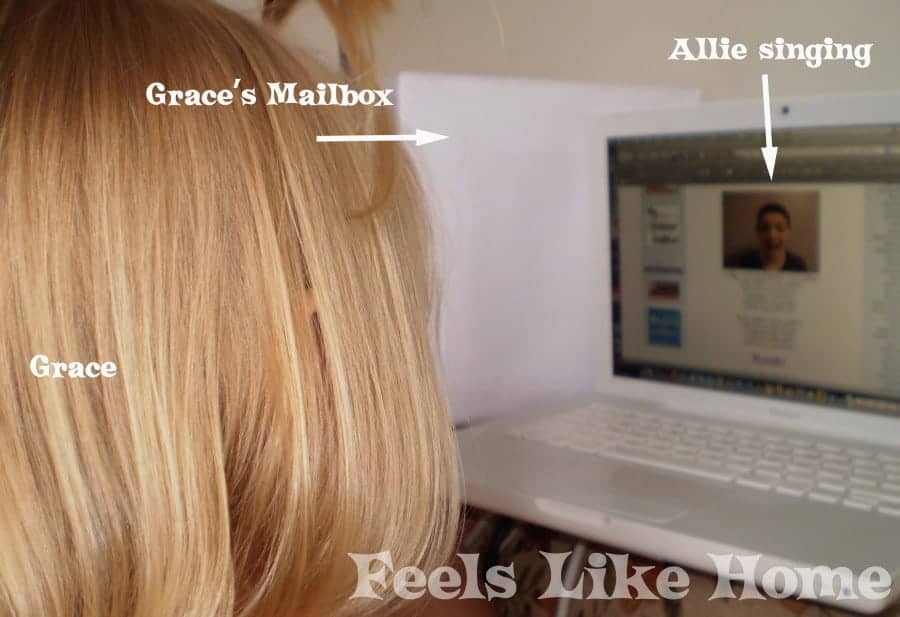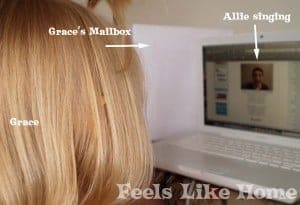 Pin
Love that!