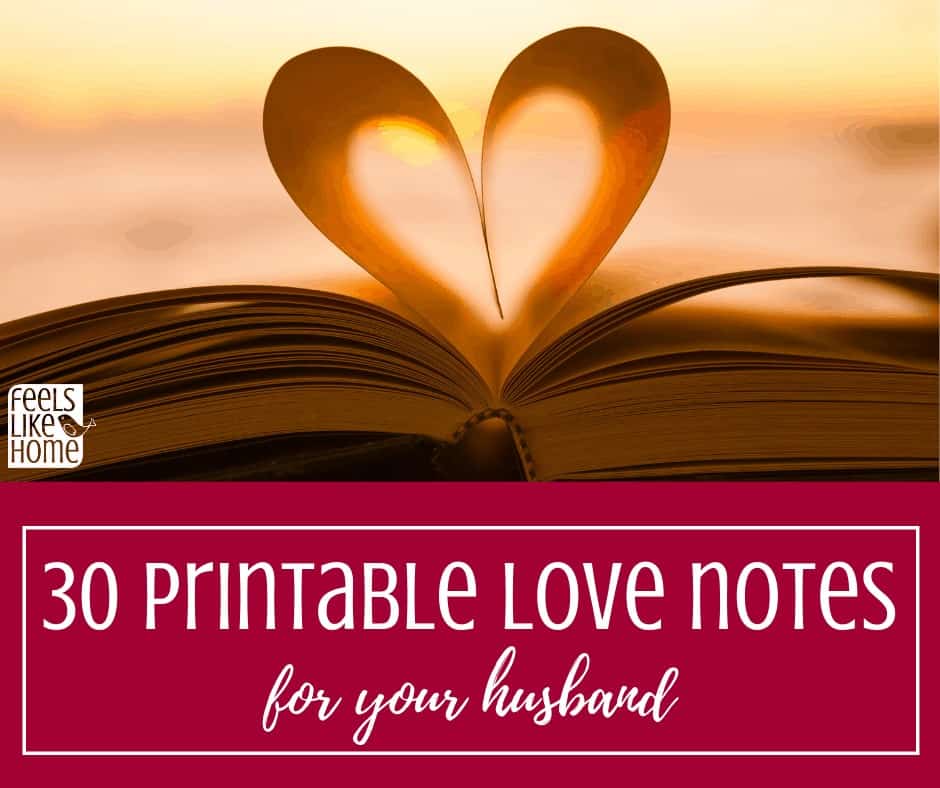 I am publishing a marriage series this week in order to celebrate the re-launch of My Healthy Marriage Solution, a 105-page collection of resources carefully selected to improve any marriage in practical, noticeable ways.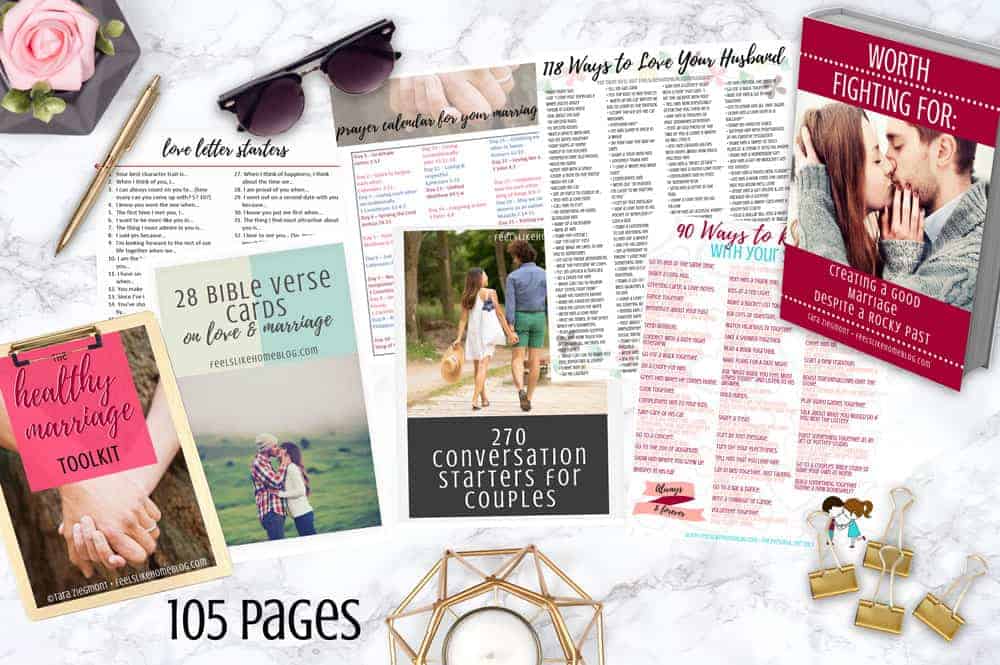 Here's what one reader, a licensed counselor, had to say about the collection:

You can also check out the other marriage posts in this series:
And, as if My Healthy Marriage Solution and those posts were not enough goodness for your marriage, read on for another awesome printable that I'm offering for free this week only. (It will still be available after August 5, but it will be for sale after that.)
---
I have been married for 13 years, but I remember when I was dating my husband, we used to write each other little love notes. We could say in writing what we often felt awkward saying in person.
All these years later, we have largely lost the art of writing love notes. I don't know if it disappeared with the appearance of kids (I got pregnant on our honeymoon) or if we just got busy and forgot, but wouldn't it be magical and transformative if we got back to that?
I know from personal experience that it would.
See, I have spent several long stretches of our life together angry and bitter at my husband for various slights both real and imagined.
During one particularly rough patch, I was challenged by a friend to make a list of 10 things I liked about my husband.
She didn't say 10 things I loved because she probably knew that I wasn't ready for that. She just wanted 10 things I liked or maybe even didn't mind.
Writing that list for her made me see my husband in a whole new light. It made me feel warm and tender towards him instead of hard and cold.
The simple act of thinking about things that I could maybe appreciate made me find a love that had been long buried.
It really is that easy.
When I surveyed readers a few weeks ago to ask about their marriages, one recurring theme was a lack of intimacy and schmoopy feelings of love towards your husbands.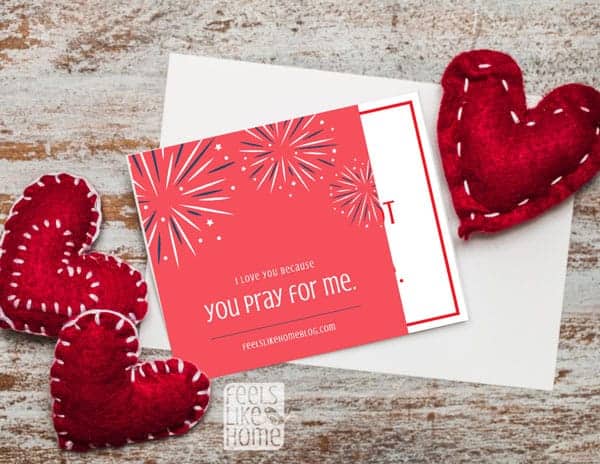 I want to challenge you today to start writing some love notes. The notes can be lists of things you like or they can just be one single thing at a time.
To get you started on this love note challenge, I have created a set of 24 graphical love notes, each one saying something like "I love you because you make me laugh" or "I love you because you think I'm sexy... especially when I don't."
They are mostly simple and concrete, focusing on things he is and things he does, and I think most of them will apply to almost any husband.
At the end of the file, there are 8 additional notes that match the lighter colored notes in the set (easier to write on) but are blank, allowing you to write your own messages. (I just realized that I created all the graphics for this post with "30" but there are actually 32. Whoops.)
You can rekindle those feelings, sweet friend. I know they are there, buried under years of unintentional neglect. If I can find them again, you can, too.
It all starts with one little love note. Print them out today!