Since Grace was born, we've been storing the baby clothes she outgrew in boxes in our basement. As we packed up each size,  I put my most beloved pieces in a separate box, destined to become a keepsake quilt. Before I knew it, the box contained hundreds of outfits, bibs, and hats.
We found out not long ago that we're expecting another baby girl, and I knew I needed to get working on Grace's keepsake quilt. If I didn't, those outfits would get pulled back out and reused for the new baby.
Reusing the outfits isn't inherently bad, as they are my favorites. But these are my favorite outfits from Grace's infancy. I want to make a quilt that's just for her. The new baby will have plenty of her own clothes.
How to Make a Keepsake Quilt from Baby Clothes
Step One: Find and Sort the Baby Clothes
The first step in making the baby clothes quilt is to find the clothes. I had many more than I needed, so I went through the box with a very critical eye. The pieces to which I didn't have an immediate emotional reaction got put back into the basement for the new baby to use.
When I was finished sorting, I still had about 75 pieces to use, ranging in size from newborn to 2T.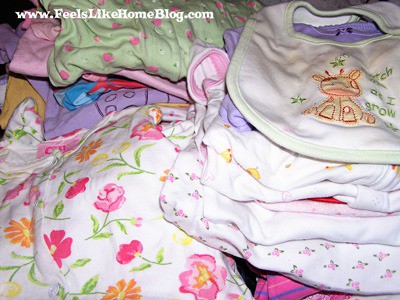 Pin
Given the volume of clothes, I set out to find other baby clothes quilts that could inspire my own pattern.
Step Two: Look at Other Baby Clothes Quilts for Inspiration
I scoured the internet for baby clothes quilts. I was surprised at the variety I found. As you'll see below, they range from very large squares in a patchwork pattern to very small pieces in a fancy pattern. Some have borders between the baby clothes, others have the squares butting up next to each other.
From Vermillion Rules, the blog currently hosting a baby clothes quilt along: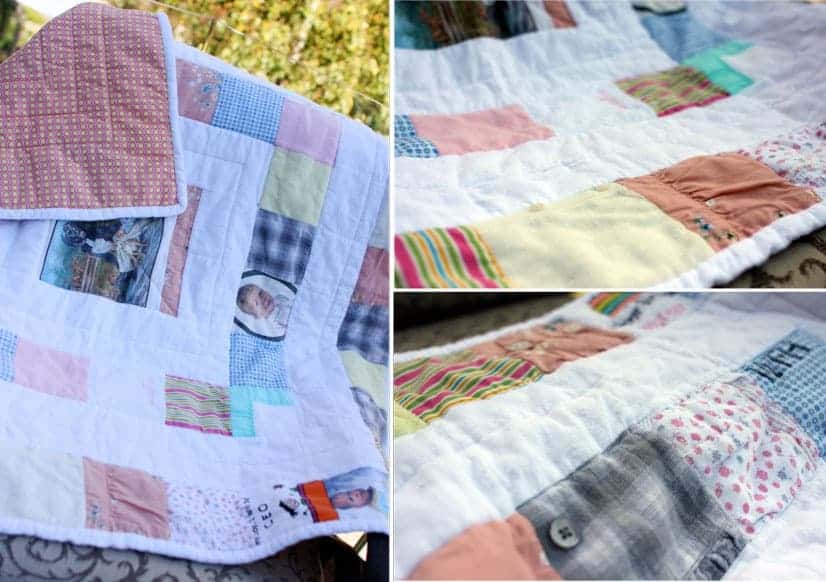 Pin
This was my favorite design, but I found it in Google images and the link to the site no longer works. Bummer! (If this is your photo, please email me and give me a current link that I can use to give you credit.)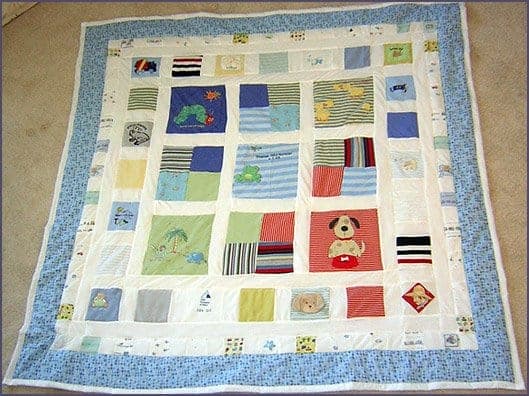 Pin
From Wee Wonderfuls, a boy and girl version: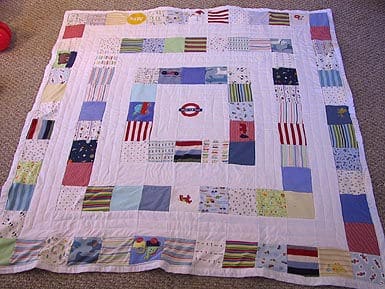 Pin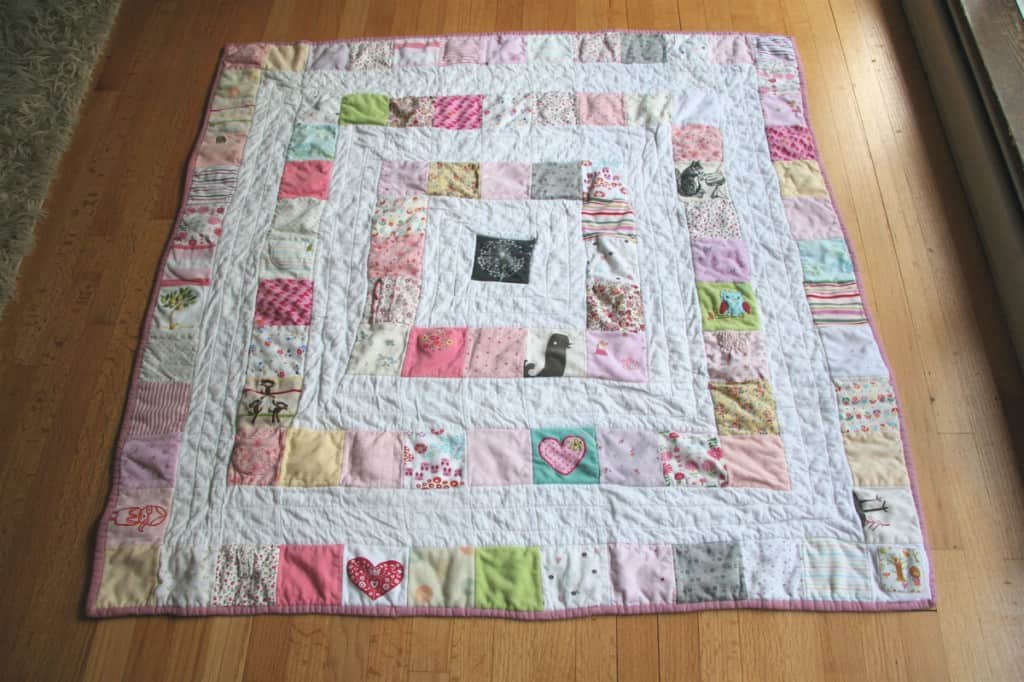 Pin
From Legacy Quilts, a mompreneur who makes keepsake quilts from a combination of whole clothes and cut up clothes: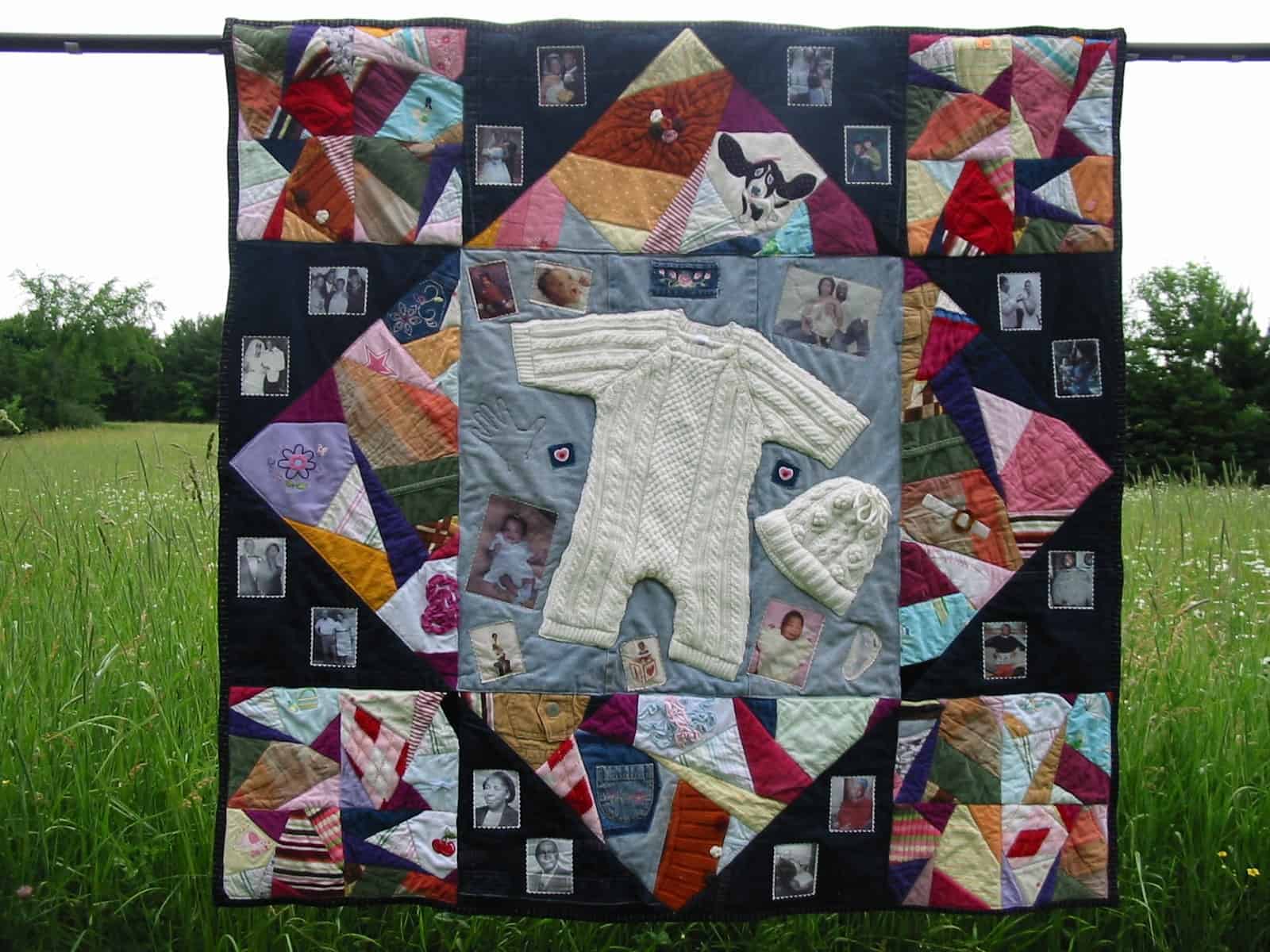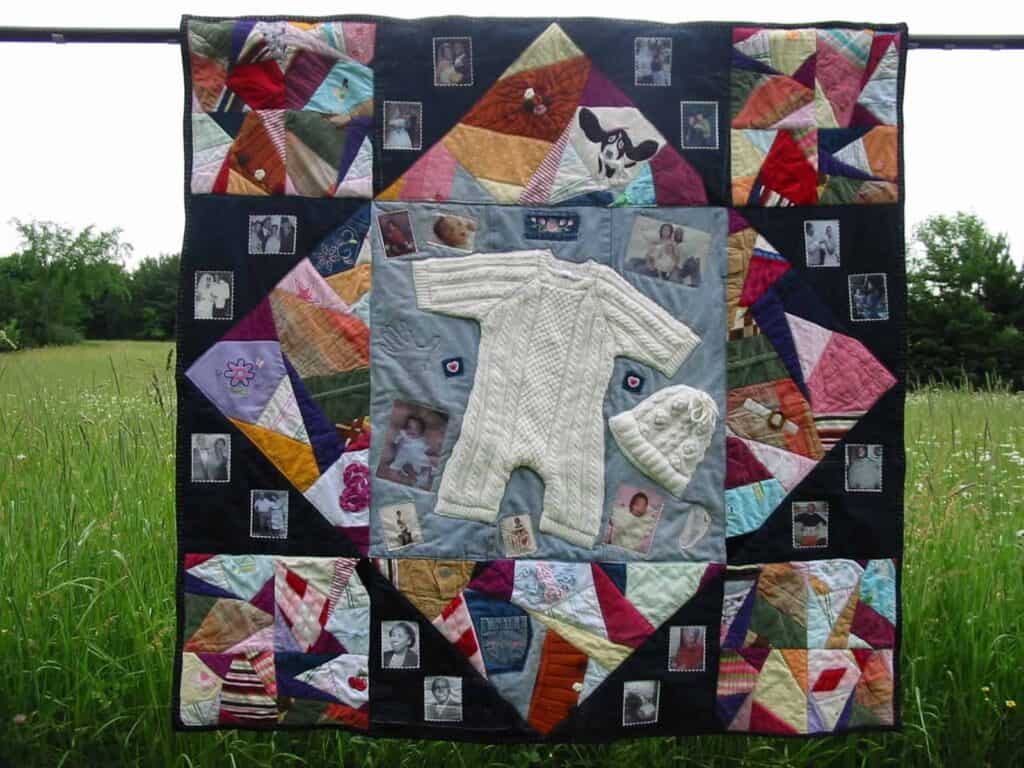 Pin
From Goose Tracks, a small company that makes and sells keepsake quilts and pillow shams: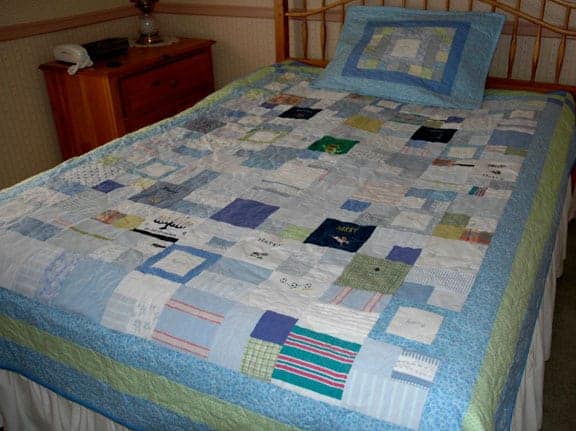 Pin
From Willow Creek Baby, a mompreneur who makes and sells keepsake quilts: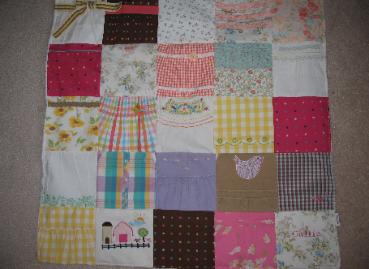 Pin
From Jelly Bean Quilts, a mompreneur who makes and sells keepsake quilts: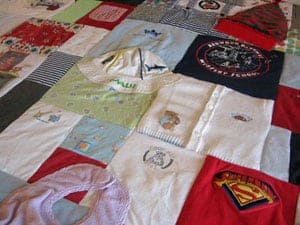 Pin
From Kathy K. Wylie, a mompreneur who made this quilt from very small circles cut from baby clothes: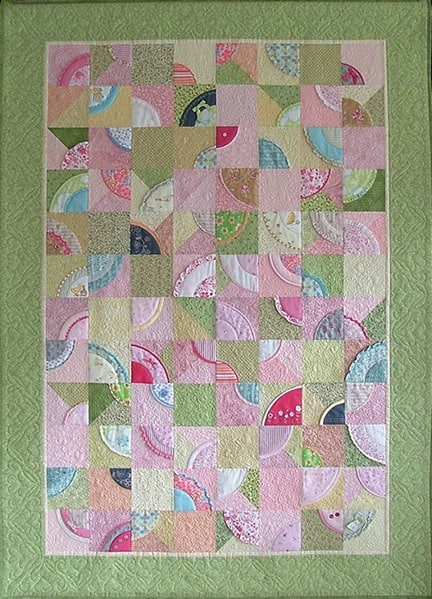 Pin
The next step is to actually design the keepsake quilt.
[wp_eStore_ssf id=1 template="2" button_text="Get it now!"]