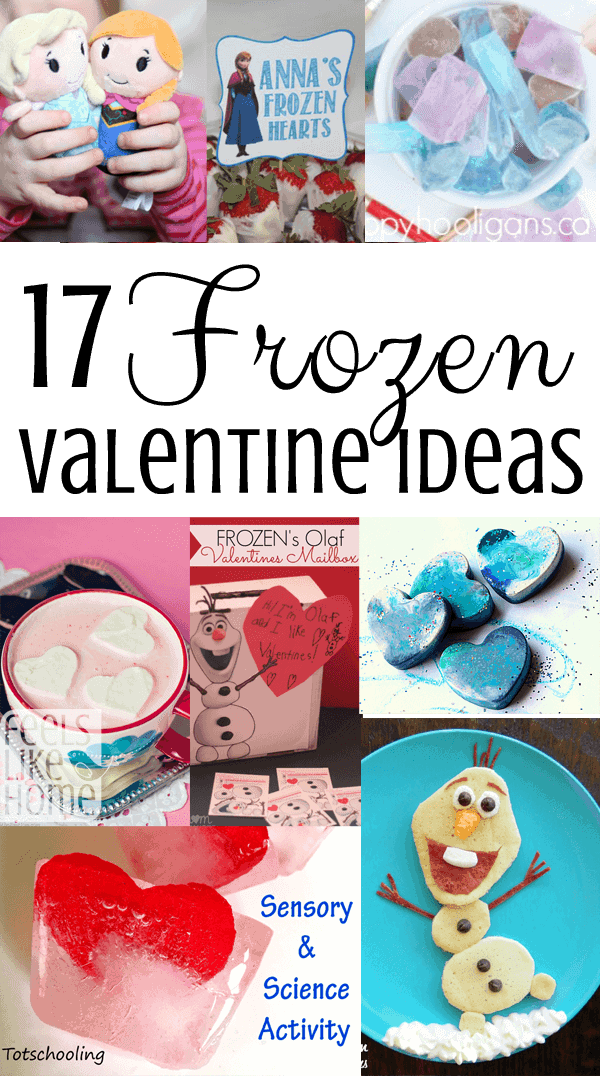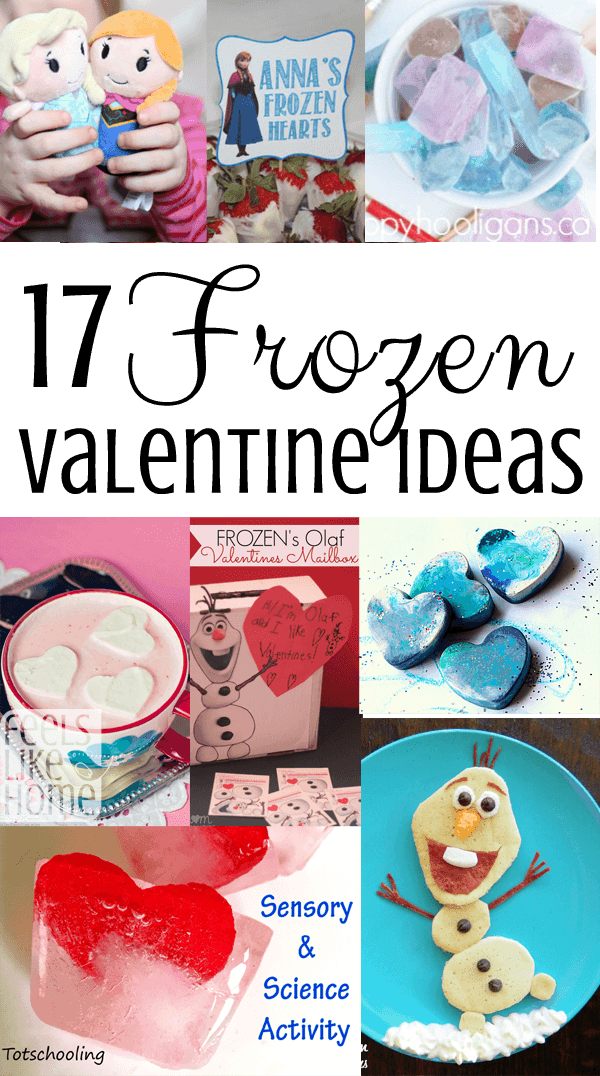 Pin
My kids are still gaga over Frozen. Elsa and Anna anything makes them happy. Dolls, toys, stories, commercials, dress up games... it doesn't matter. Bring on Frozen characters, and all is right with the world.
So we're doing Disney's Frozen for Valentine's Day. There was never any question. We'll probably do Disney's Frozen for Easter, too.
Here are some of the resources we're using: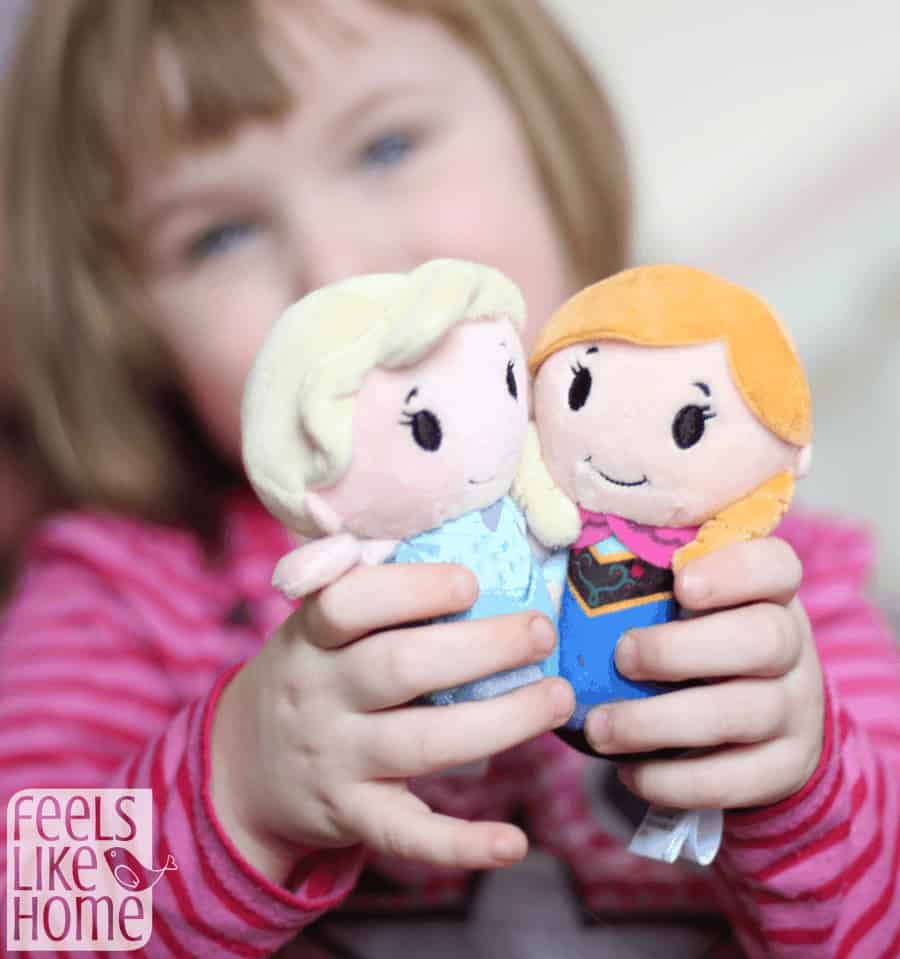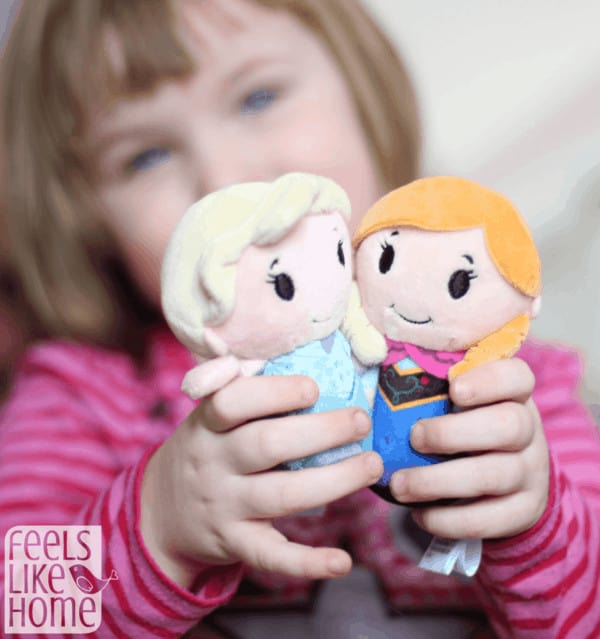 Pin
Give Elsa and Anna itty bittys from Hallmark. As their name implies, these are little dolls that look just like Elsa and Anna. They're inexpensive and little hand-sized and perfect to tuck inside your Valentine's backpack or lunch bag. As soon as ours arrived (after I took a photo), Grace took Anna and Allie took Elsa and all was right with the world.

Make printable Frozen Valentines from Disney.com. We printed these on cardstock, and Grace cut them out herself. If you know any kids who know her in person, you'll probably be seeing some Valentines in the next week or two.

Dip strawberries in white chocolate (or for a healthier version, vanilla-flavored Greek yogurt) and freeze to make Anna's frozen hearts. (Photo from here)

Make Frozen whipped cream hearts for Valentine's Day (strawberry) hot chocolate

Serve Olaf for breakfast on Valentine's Day

Make Frozen Jello "ice" cubes for Valentine's Day dessert

Make Frozen popcorn for a Valentine's Day snack (maybe pink or red? Would it still be Frozen-themed then?)

Or make Frozen Muddy Buddies for a snack instead

Make Frozen pretzel wands together for an afternoon treat

Or make Frozen cookies together instead
Make melted Olaf yogurt cups for dessert after dinner - photo deleted at the blogger's request. These were cups of Greek vanilla yogurt with chocolate arms, chocolate chips for buttons, something orange for a nose (carrot? but that would be weird in yogurt), and two eye candies, all on top of the yogurt.

Thaw frozen hearts for an afternoon activity

Make an Olaf Valentine mailbox - Frozen doesn't have to be all blue and white. This mailbox uses traditional Valentine red to make a really cute mailbox.

To go along with the Olaf Valentine mailbox, the same blogger created Olaf printable Valentines. They're different than the ones at the top of the list, but they're still really cute!

This Frozen Fractals ice sculpture project would be really fun with a bunch of heart-shaped ice cubes mixed in. Perfect for the cold weather of Valentine's Day in the northeast!
About Hallmark itty bittys
Hallmark itty bittys are adorable little stuffed animals, perfect for giving to the little people in your life. You'll find iconic characters from tv, movies, and comics at Hallmark.com and your local Hallmark Gold Crown store.
Find Hallmark on Facebook, Twitter, and Instagram.
This post is sponsored by Hallmark. All opinions, text, and project links are my own and were not provided by the company. Please see my disclosure policy for more information.