What's the difference between PPD and bipolar disorder? This mom shares signs of being bipolar as she was diagnosed in the postpartum months. She shares what it's really like to be bipolar and how she sought treatment.
Remember when I wrote this?
I have been overwhelmed by my life lately. I'm not sure if it's PPD lingering or if it's overcommitment or a combination, but I am struggling with my new role as a full-time work-at-home-mom of two.

Struggling is the tip of the iceberg, to tell you the truth.

I feel like a fraud.
I confessed that I feel like I'm drowning in commitments, that I'm struggling with time management, that I'm falling apart.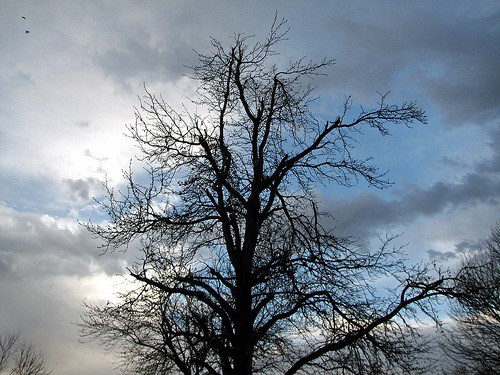 Pin
That's what I said, right?
It's what I meant to say.
I am falling apart.
Or I was.
I'm not any more.
For some time, I've been pretending to have PPD.
No, pretending is the wrong word. Pretending would imply some conscious thought, careful planning.
I haven't been pretending. I have been assuming. I've been blaming everything - the irrational anger, the irritability, the fits of hysterical crying, the feeling that I'm drowning, the overwhelming worry about money - on PPD.
PPD, postpartum depression, is simple. It's expected. It's not nice, but it's neat, manageable. People recover from PPD, get over it, get better. There are entire networks of people, kind, thoughtful, normal people, who have experienced PPD and survived and recovered. Become normal again.
Recovered.
Normal.
For the last few months, I have been a tower of cards, teetering, one gentle breeze away from crashing to the ground.
The breeze came. It came on my birthday, when I couldn't get out of bed and wanted to kill myself more than anything.
It came one morning last week, when I found a dead hermit crab I'd worked so hard to save.
It came another morning when I put Allie down and she screamed in frustrated protest and then got poop everywhere as I took off a dirty diaper.
The breeze. Something that had happened many times before without incident, without damage.
A gentle, non-threatening breeze toppled my tower and left me broken, unable even to survey the damage or get up to gather the pieces.
This is not postpartum depression.
I sought help. First my doctor, then a Crisis Center, then a Behavioral Health Center (which really is a euphamism for psychiatric facility).
Now I know. This is bipolar disorder.
This is not something from which I'll recover or get over or move past. This will not go away, but it can be managed.
This is not me. This is not my personality. This is an illness.
This no more defines me than my struggle with weight or headaches or narcolepsy. It is a medical issue, needing to be managed.
I am getting better. I am rebuilding my tower one fragile piece at a time. I'm taking a new medication. I'm attending a partial hospitalization program.
I'm learning.