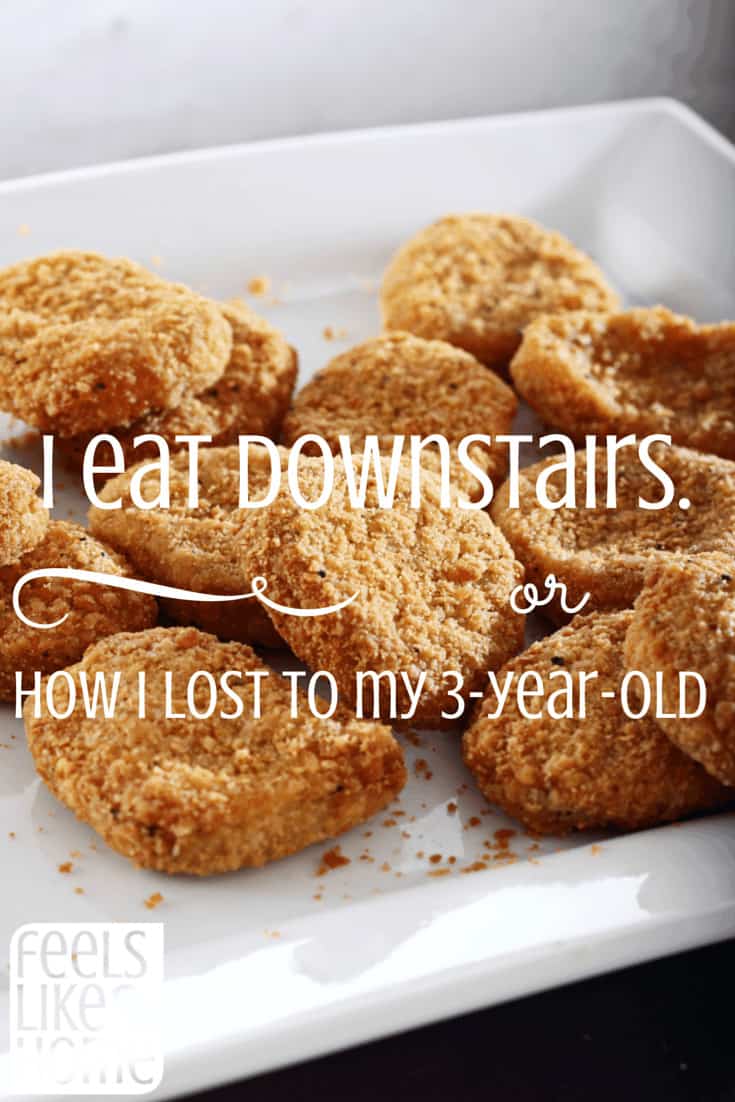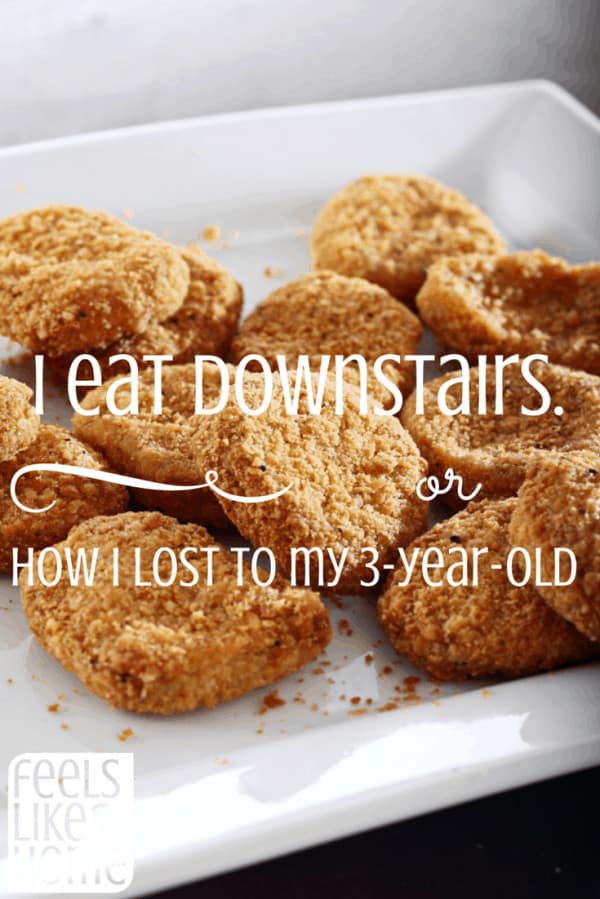 Pin
I was sitting in the dining room eating my lunch when Allie came to the table.
"I eat downstairs," she said, grabbing the edge of her plate with two hands.
"No, you eat at the table," I said.
"I be careful," she said.
I put a finger on the opposite corner of the plate, preventing it from moving. "We eat at the table."
"I eat downstairs," she repeated, staring me down.
"Allie, that plate is staying on this table. Get up in your chair and eat your lunch."
She continued to stare at me, willing me to change my mind, never moving her hands from the edge of the plate. Neither did  I move the finger holding it hostage.
It felt like forever, but she finally shrugged and took her hands off the plate. I gave myself a silent pat on the back for winning.
Until she gathered up the chicken nuggets in her hands.
Stuffing one nugget into her mouth, she distributed the rest between her chubby little fingers.
"Plate on table. Eat downstairs," she said through a mouthful of food as she ambled down the stairs one at a time.
I should have followed her, taken the nuggets back, and put them on the plate. I should have maintained consistent discipline and forced her to eat at the table.
I should have, but I didn't.
I was too busy holding in my laughter until she was far enough away not to hear.
And then I laughed until I cried.