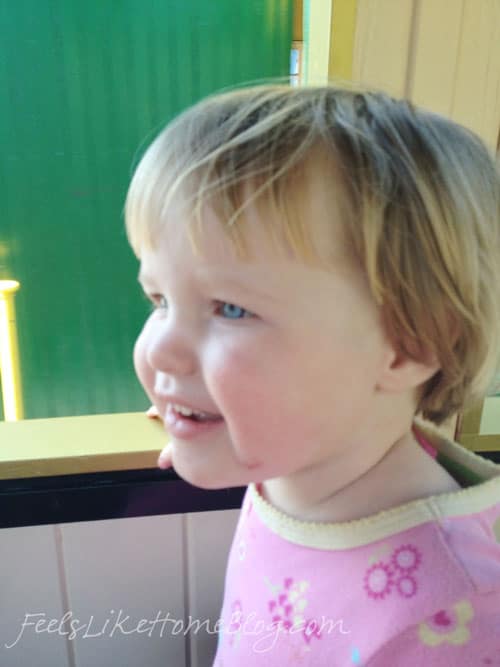 Pin
Joe gets up and goes to church early every Sunday morning. He's part of our church's worship team, and they practice before the service.
This leaves me to get the girls fed, ready, and out the door by myself.
I don't mind getting the girls fed, ready, and out the door by myself. I do it every day of the week, but the process is complicated slightly because I can't seem to get myself in bed early enough on Saturday night.
So.
I came up with a getting ready for church plan that I thought was fairly brilliant.
I dress the girls on Saturday night in their church outfits, and they sleep in them. We almost always go for knit, comfy, unwrinklable fabrics, so they are no less comfortable than pajamas, but they look nice.
One Saturday evening a few weeks ago, my dad took us out for a fancy Taco Bell dinner. Joe and I had both forgotten to bring a bib, and Allie's food ended up on Allie's shirt.
I mentioned that I'd have to change her clothes before she went to bed, and I was disappointed that I'd have to find another church outfit.
"You dressed her on Saturday for church?" My mom asked, incredulous.
"Well, yeah," I replied. "I don't have to dress her again on Sunday morning. Ingenious, isn't it?"
"I wouldn't call it ingenious. I'd call it lazy." She said.
I was speechless.