I am delighted to be one of twenty bloggers featured in Arm & Hammer's Switch & Save Challenge. During the next five months, I'll be testing several Arm & Hammer products and sharing my experiences with you.
We all know that children are expensive, but who would ever have thought that pets would cost almost as much?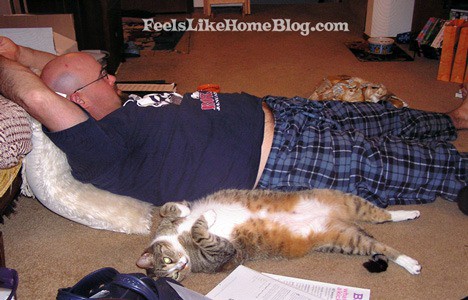 Pin
Mine surely do. They're members of the family, though, and their expenses are not going away.
Between specialty dry food (because one of my cats gets recurrent UTIs), specialty canned food (because my cats have stuck-up palettes), flea and tick treatments (because they go outside and bring in bugs), and cat litter, we budget a little over $100 on the cats each month. And then, there are yearly vaccinations.
I look for ways to save money on everything.
For the dry food, I watch the pet store's sales. The closest pet store to us has a rewards program that also gives me a couple of dollars off at least once a month.
For the canned food, my mom clips newspaper coupons. It's a popular brand, and there are coupons for it in the newspaper every month or two.
I haven't found a way to save on the flea and tick treatment, though I did shop around to find the best possible price. (And I discovered that the online "discount" sites were the most expensive of all!)
After using Arm & Hammer's Double Duty Cat Litter in one of our two litter boxes for three weeks, I know we won't go back to the old stuff. In fact, we've talked about replacing the litter currently in the downstairs litter box with Double Duty, too.
The Double Duty litter is that much better. It's more expensive than our old brand, but I can print coupons for it at Arm & Hammer's Savings Center and watch for them in the newspaper.
This is a sponsored post for Church & Dwight Co., Inc, the maker of ARM & HAMMER branded products, who is compensating me to try different products.

Save $1.00 on any ARM & HAMMER Clumping Cat Litter and be sure to enter to win $25,000 at The Switch & Save Challenge.