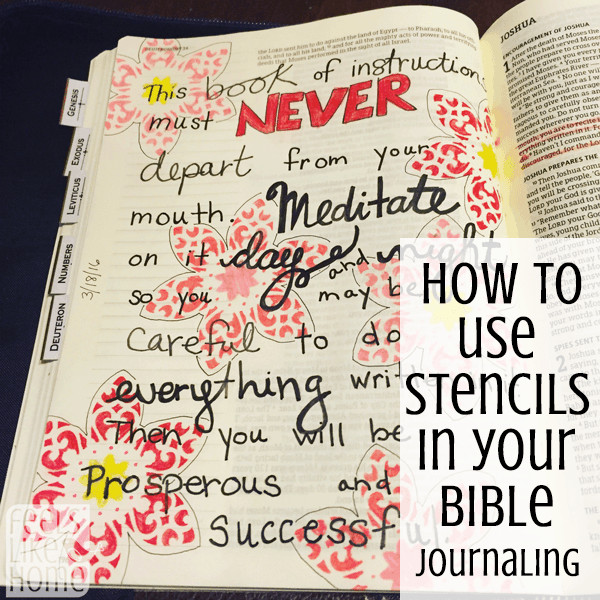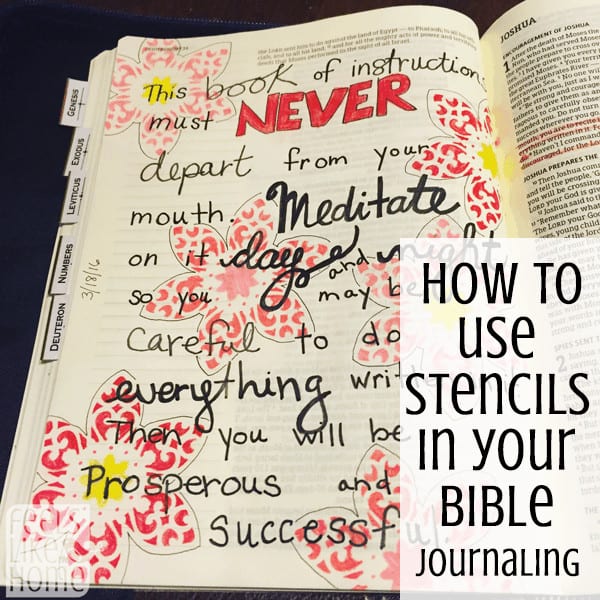 Pin
If you are new to Bible journaling, you will probably want to check out my post on how to get started Bible journaling. That post includes the steps I take to create a journal entry and the tools I use on every one.
When my friend, Beth, was telling me about her Bible journaling, one of the first things she showed me was her set of adhesive stencils. I had never even heard of adhesive stencils, but they gave me the push I needed to finally attempt Bible journaling on my own.
I have always thought of myself as creative and original, but I have never thought of myself as artistic. So drawing things on my own was daunting, but tracing and coloring in stencils seemed perfectly doable.
With Beth's nudge, I ordered a bunch of adhesive stencils (see below), some colored pencils, pens, and a journaling Bible, and I was on my way to creating these journal entries:
Martha Stewart Fair Isle - This is the set I used to make the design on my prayer page below. It has a lot of pretty dot designs and flowers and also the smaller butterfly that I used on the fearfully and wonderfully made page below (the biggest butterfly is a stamp).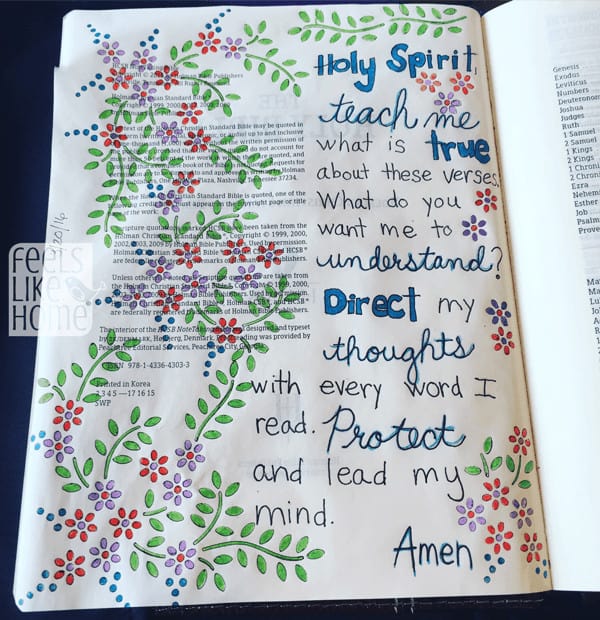 Pin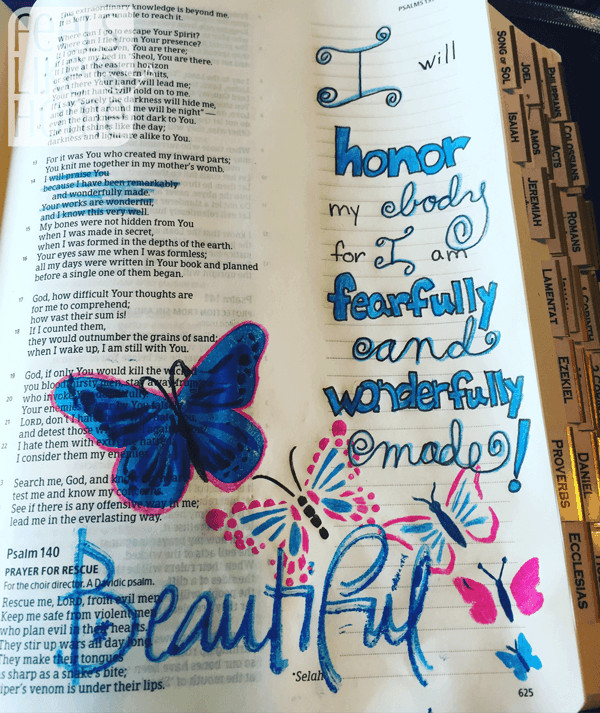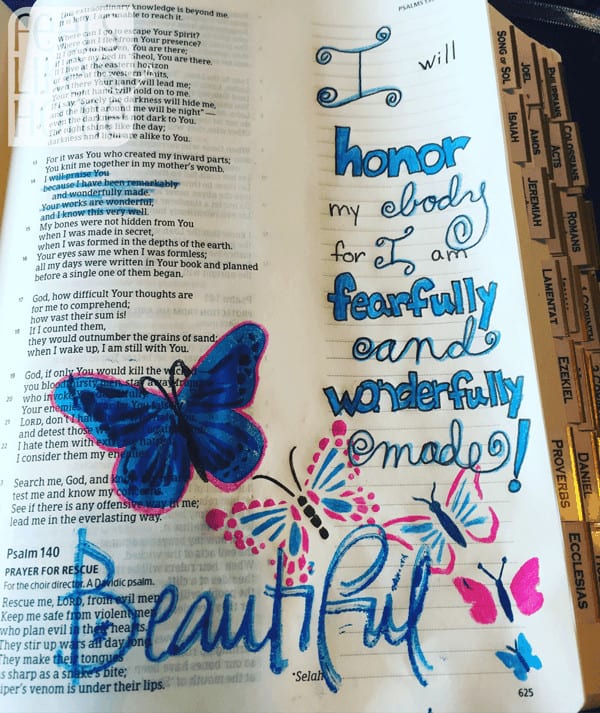 Pin
Martha Stewart Scrolls - This is the set I used for the scroll design on my very first page. It has a lot of floral and abstract designs.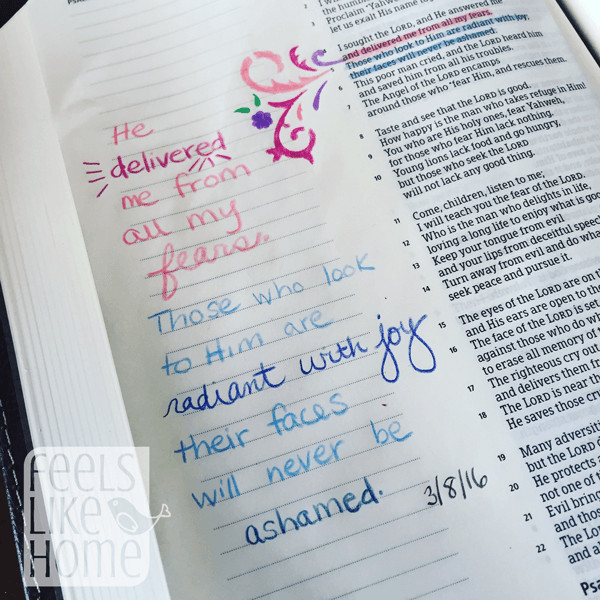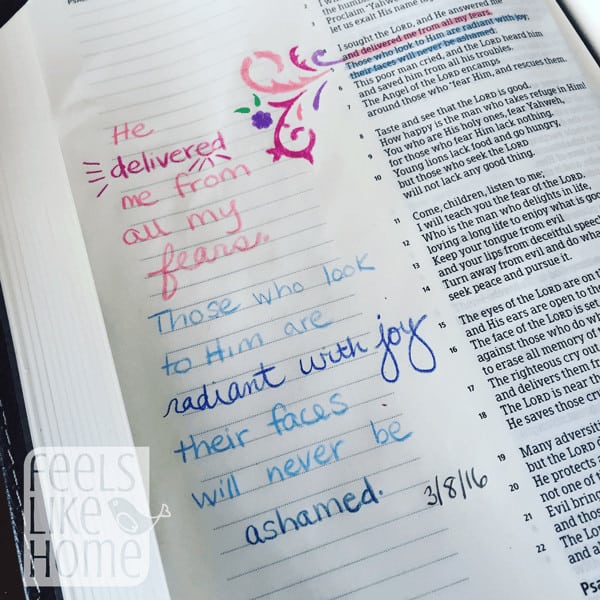 Pin
Martha Stewart Leaves - This is the set I used to create the palm leaf on the layout below. It has a lot of other leaves, branches, and a butterfly, too.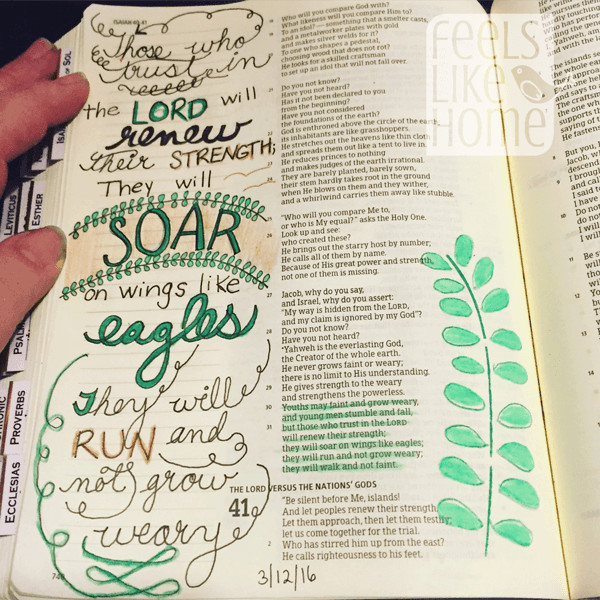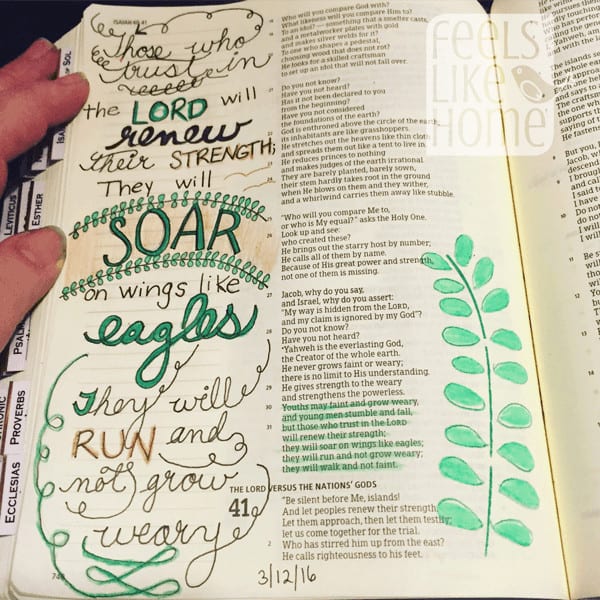 Pin
Martha Stewart Scrolls - I have already used this set a bunch of times, including for the border of this Be still and know page and the flowers on the meditate on it day and night page below.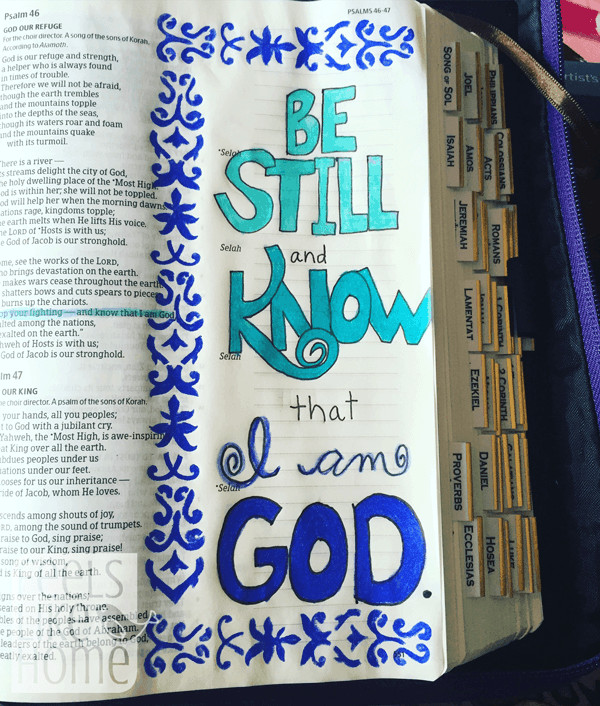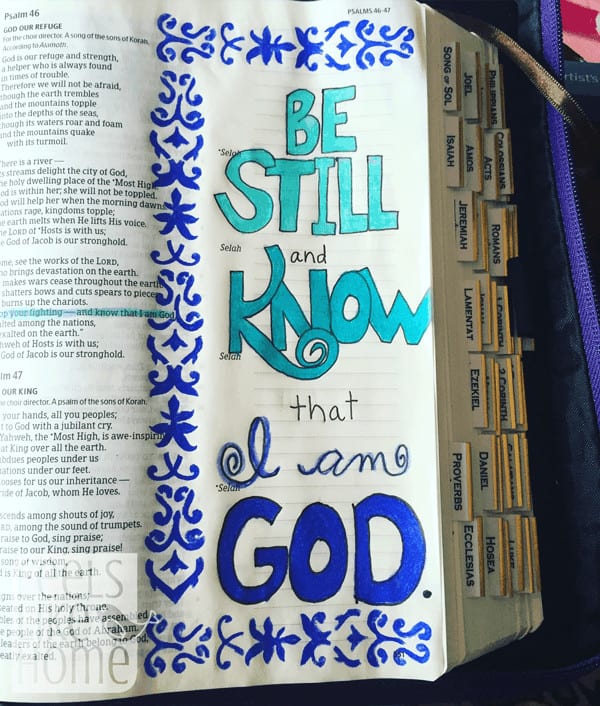 Pin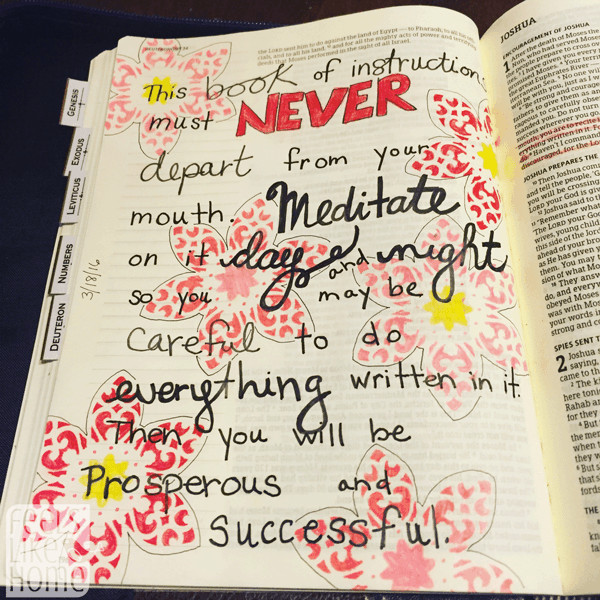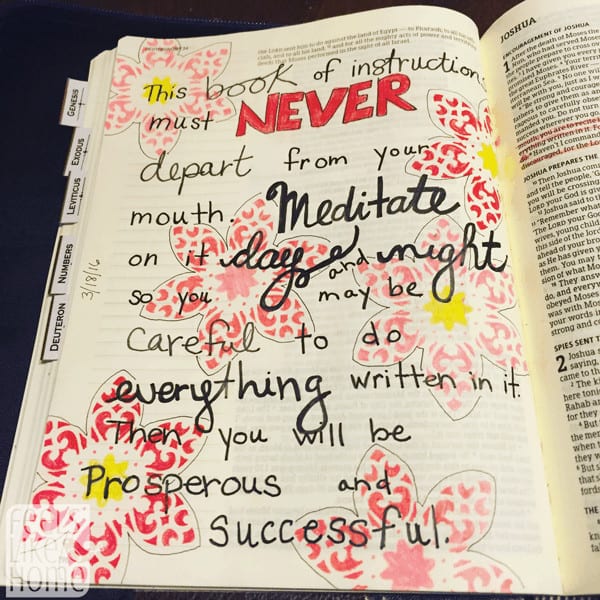 Pin
Martha Stewart Blossoms - This set is all flowers. There are some really pretty ones in there, including those in the next two photos: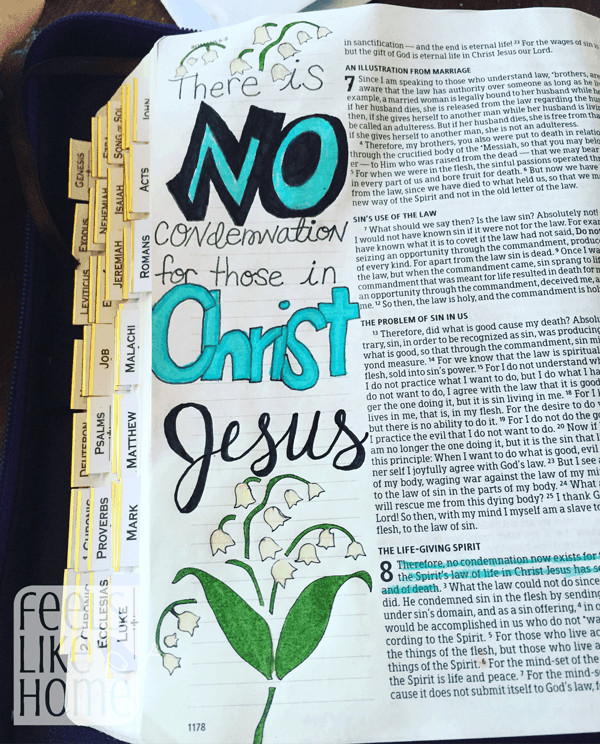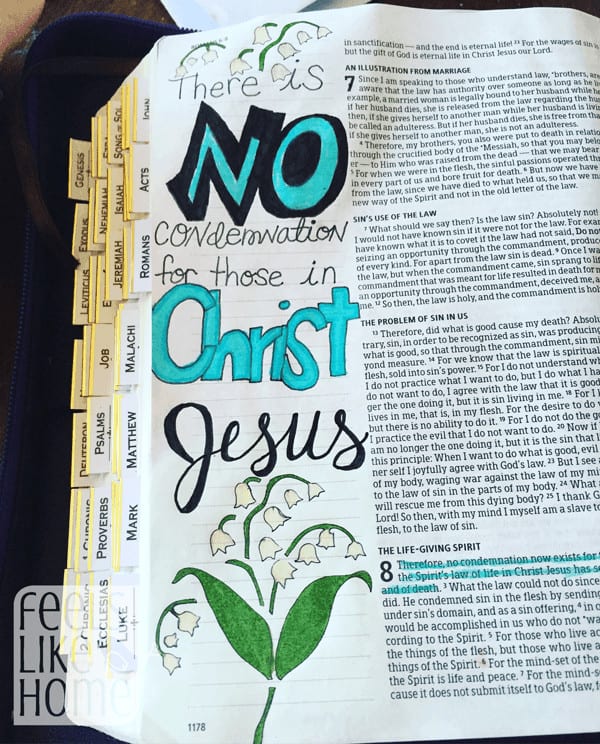 Pin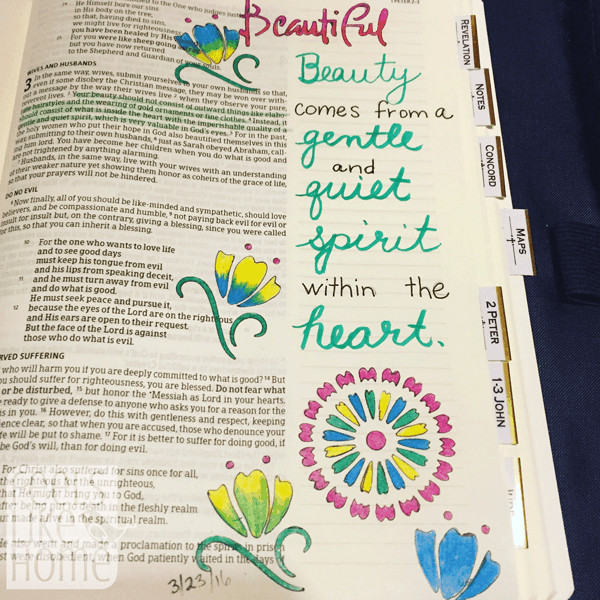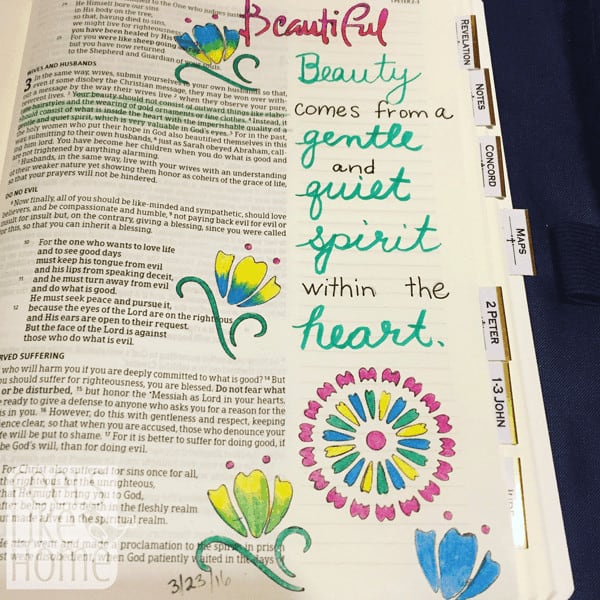 Pin
DecoArt Funky Flowers - I haven't used this one yet. It's big flowers and a couple of flourishes.
Momenta Beautiful Words - This one contains big, scripty words such as the Beautiful in the photo above that says "Beauty comes from a gentle and quiet spirit..."
The next design came from a stencil I got at Michael's and can't find online. But to give you another idea of what you can do with them: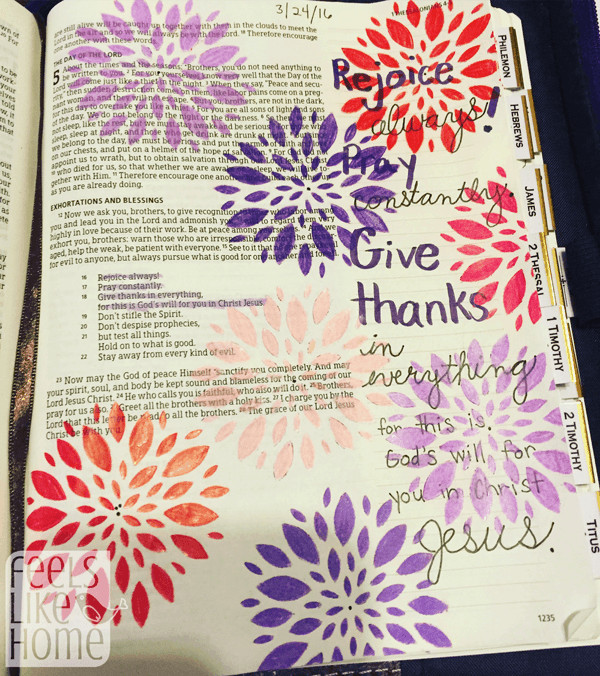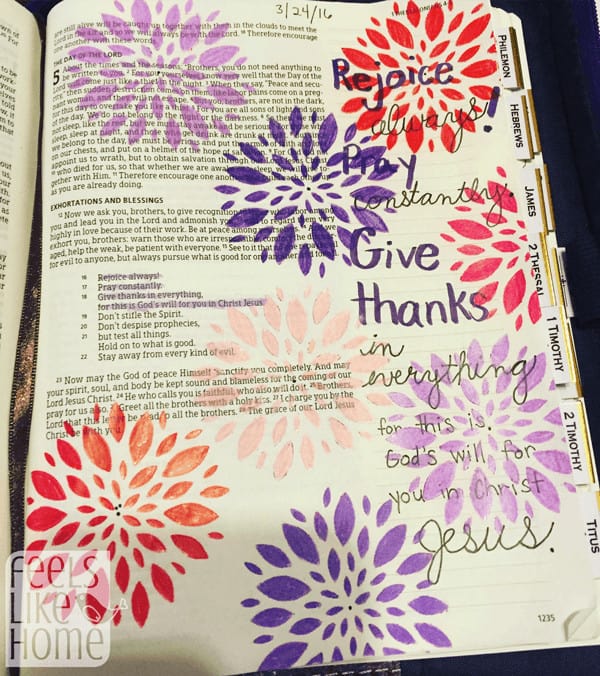 Pin
There are two things I like best about these stencils:
They are very inexpensive.
They are very easy to use.
Anyone can use these stencils, seriously. Even Grace took a couple and used them to color in her journal. They're even easier than regular coloring because you can't get outside the lines!
The only thing I've found that didn't work was trying to watercolor over the stencils. I did that on a page and ended up painting the whole page pink because the watercolor paint got under the stencil and made a huge mess. Maybe you can do it, but I haven't figured out how just yet.
Anyway, these stencils were my first obsession where my Bible journaling is concerned.
More obsessions to come in the days ahead as I show you the stamps and painting supplies I've collected!