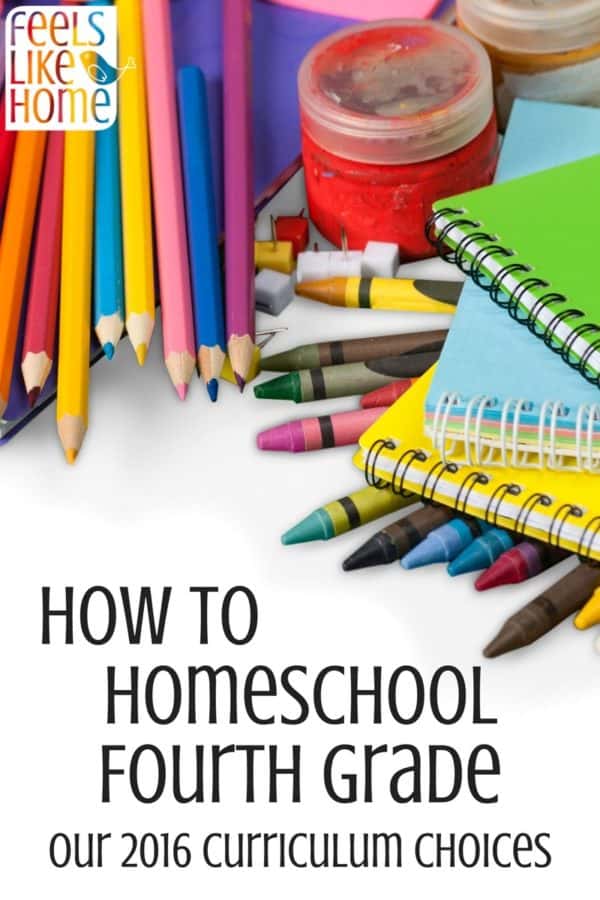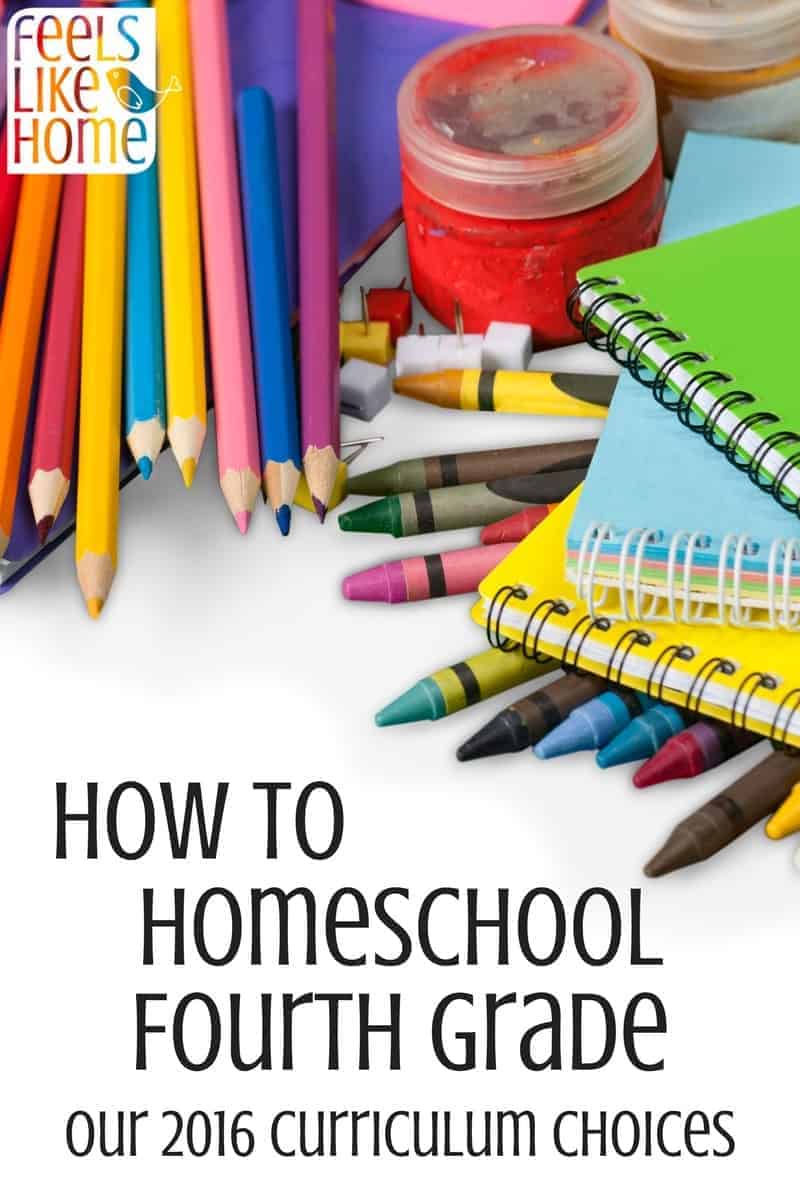 For fourth grade, we are doing traditional homeschool. We have done cyber school in the past, but we need the freedom and flexibility of traditional homeschooling and switched over about a year and a half ago.
Fourth grade is exciting for me because we have fully switched over from learning to read to reading to learn. Grace's reading skills are really advanced and she loves to read for pleasure (score!!!). She hesitates to read "school books" so I try to label as little as possible as school material.
I have always liked the ideas of Charlotte Mason in that we focus on living books and do some copywork and notebooking/narration, but my undergrad and graduate work in education and curriculum lead me to prefer an interest-led and project-based planning style.
When I say we're interest-led, I mean that Grace gets a say in what we're studying for the year and what we study on a daily basis. She does not get a say in whether or not she studies math and spelling, and she does not get a say in when we do our schoolwork.
We do have a complicating factor in that I work full-time. I work two days a week from home, and my daughters have a nanny who does some school work with them as well. We also do some schoolwork on the weekends and in the evenings.
Whatever curricula I choose has to be something that can be done without me (such as computer-based or DVD-based programs), done four days a week (the two days when I work from home and the two weekend days) or something that is easy enough for the nanny to teach. I think we have a good mix of all three this year.
Our Fourth Grade Homeschool Curriculum
We kicked off fourth grade with a trip to Oak Island, North Carolina for a week-long environmental science/oceanography camp. We learned about estuaries and marshes and all kind of creatures. We did sand studies and sea water studies and looked at plankton under a microscope (Grace and I saw a baby jellyfish!). It was awesome and has spurred a lot of oceanography study now that we're back home. More on that in the science section below.
Reading - We are no longer learning to read. We listen to audiobooks every time we get in the car (good recommendations for audiobooks here), and Grace is constantly reading. Her favorite books at the moment are the Lift the Flap books from Usborne, especially the Lift the Flap Book of General Knowledge. They have tons of flaps with snippets of information behind each one, and she reads them voraciously. She also really likes the National Geographic Kids book series, especially the 2017 Almanac. She prefers things like the above and magazines like National Geographic Kids and American Girl to traditional fiction books. I think her ADHD plays a part in that. She likes snippets of information and shorter stories to longer books.
Here are our favorite picture books (101 Picture Books to Read or Hear Before You Grow Up) and our favorite chapter books (101 Chapter Books to Read or Hear Before You Grow Up).
Writing composition - We are starting with the Student Writing Intensive from the Institute for Excellence in Writing this year because I noticed that Grace's composition skills are not what they used to be. She used to write extensive stories and articles just for fun, and she did a good job with a beginning, middle, and end of everything, but without any formal instruction, her skills have deteriorated to a couple of words at a time. I'm not pleased. As a certified writing specialist, I know I could teach this to Grace, but some of our instruction falls to the nanny through the course of the week, and I would rather she had consistent instruction. The Student Writing Intensive has a DVD component, so we're going to try that out this year.
We are also focusing on more notebooking this year thanks to our membership at NotebookingPages.com. I got a lifetime membership from there a couple of years ago and started really using it a lot last year. I have found that Grace is willing to write more when I give her a pretty page with a limited number of lines.
Handwriting/copywork - As I have said before, I like a lot of Charlotte Mason's ideas about teaching and learning. One that I am particularly interested in is her use of copywork, having the child copy a short piece in her best handwriting. I have been having Grace do this once or twice a week, usually with something related to what we're working on. She hates it, but we are going to continue doing copywork this year. I'm going to focus on Bible verses this year. Instead of paying for copywork pages online, I make my own by printing out pages from NotebookingPages.com and hand writing the verse at the top for Grace to copy underneath. I like this method better, too, because I can write it in print or in cursive depending on how I want her to write it.
Towards the end of last year, Grace learned cursive using the Rhythm of Handwriting, and we will continue to practice with that. I'm going to make her do some of her copywork in cursive this year. The only thing is that I don't think most people actually write in cursive. So I'm torn about making her do it. I'm still going to because her printing is less than stellar. Her cursive is a lot better.
Spelling - We used Sequential Spelling last year, and I did like it. The only thing is that Grace didn't really learn how to spell. She was good at breaking down the words on the lists and eventually spelling them correctly, but the concepts weren't getting into her memory. So I decided this year to go with All About Spelling level 2. I think there's going to be some stuff that's too easy for Grace (which will probably give her something to complain about), but I was afraid we'd miss something if we didn't start basic. Her spelling isn't that great anyway.
I'm super excited about All About Spelling because it is phonics-based (which she really needs) and includes a lot of games and manipulatives! I was so gleeful to get the package and start putting everything together!
Bible - I still really love The Bible for All Ages. We started with the Beginner lessons when Grace was in preschool. Now she does the Intermediate Lessons. There are hundreds of them, so we're still in the middle of the Intermediate section.
Math - We went really easy with math last year, and I was a little concerned that Grace was missing out on important stuff. I added in Teaching Textbooks 4 towards the end of last year, and she is continuing with that. I love it because the actual instruction is on the computer, removing me from the equation. It's not that I'm lazy or don't want to do the instruction, but she is much more cooperative with someone else than she is with me. (Perhaps I sign that I should just send her off to school, but I'm not willing to entertain that as a solution yet.)
We are also using Life of Fred, which we both adore. We used it on its own last year but this year will supplement Teaching Textbooks with it. It is a story of a 5-year-old math prodigy who is a professor at KITTENS University. He gets into all kinds of silly-dumb situations, and he always comes out ahead because he is super smart and uses his brains. It is not unusual for us to read through half of one of these books in a sitting because Grace is totally over the moon for them. Each chapter ends with a few math questions that cement the learning and illustrate the concepts, but there aren't row after row of practice problems. It's a great mix, and I'm really impressed with it.
The rest of the subjects I really hit the project learning and interest-led study hard. We study whatever Grace is interested in. As I said above, right now, it is oceans and oceanography thanks to our trip to Oak Island.
Science, my true love of school subjects - I was a high school science teacher for ten years. I love science. Grace and Allie love science. We go on science field trips (zoo, planetarium, science museum, nature center…). We do science experiments. We read science books and watch science videos on YouTube and Netflix. I'm planning to reinforce a lot of this learning this year with notebook pages from NotebookingPages.com.
I have been printing all kinds of stuff from online resources to stretch out our oceanography studies from vacation. I started with Pinterest to find good stuff there.
I wanted to supplement our everyday science stuff with a formal curriculum to get Grace into the habit of organized study. I chose Real Science 4 Kids 5th grade curriculum for this. It comes with a student book, teacher book, and lab manual, so I am excited to dig into that.
History - We still love The Story of The World, but we have listened to the audio books twice now, and Grace no longer wants to read the actual textbook or do the associated activities. There is so much gold in there, and so much we could study, that I hesitate to get rid of the books. But I did decide to stick them in the closet for awhile. Instead of SOTW, I got History Through the Ages: Time Travelers American History. It's a project-based history curriculum that is lighter on text and facts and heavier on concepts and projects. I think it will work well for us.
Art - We are using Home Art Studio from Lindsay Volin and love it. We do a lot of process art at home, and that has its place, but I like how Ms. Volin teaches specific art skills, techniques, and vocabulary through her project-oriented class. Her classes are all on DVD with optional supply kits available on her website. We've used this several years in a row, and I highly recommend it.
Music - Grace takes piano lessons every week. Like many things on the list, she does not love piano lessons, but I make her do them anyway.
Interested in how we've done things in the past?
Here's how we did third grade (eclectic homeschool), second grade (Calvert with supplements), first grade (Calvert with supplements), kindergarten (Calvert with supplements), and preschool (made up on my own).
For more homeschool curriculum ideas, visit my curriculum index.