How to improve your marriage: this one simple tip will give you an easy way to make a better marriage without a counselor or deep questions.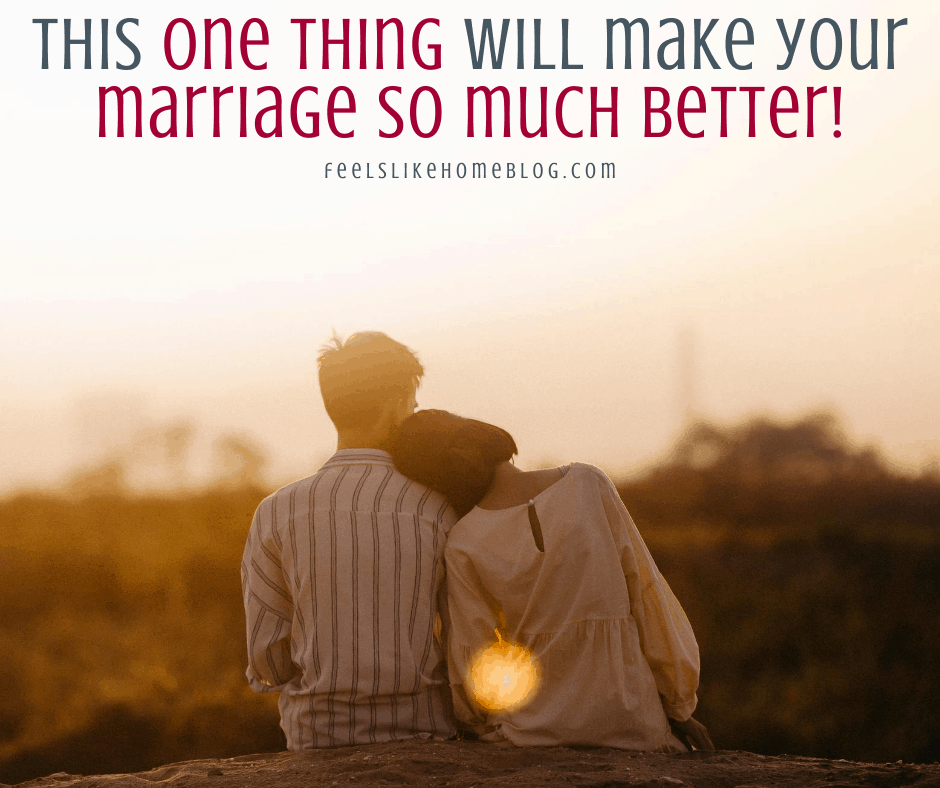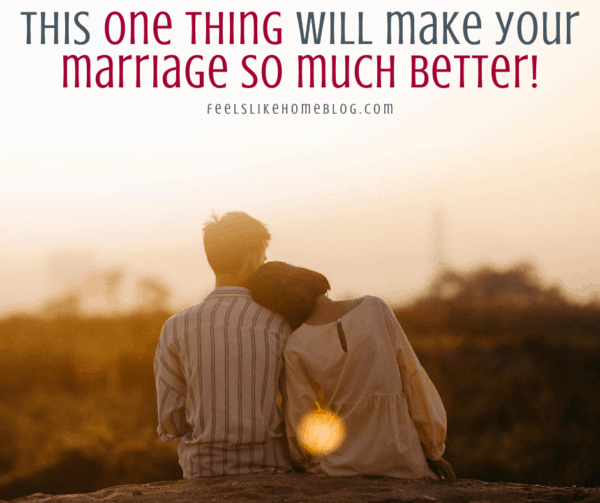 Every spring, we borrow our neighbor's hedge trimmer to cut the bushes in our front yard.
Our neighbor is an electrical engineer who is getting married in the fall. I was his astronomy teacher in high school.  It took me a little while to get over that.
Anyway, he has lots of power tools, and he is happy to lend them to us when we need them. I asked him if I could borrow his hedge trimmer last week. The following morning, I asked Joe if he'd grab our big outdoor extension cord and get it set up for me to trim the bushes.
"Sure," he replied, heading for the garage.
A few minutes later, I picked up the trimmer and pushed the button to turn it on.
Nothing happened.
Joe moved the extension cord to the other plug in our outside receptacle. Still nothing.
He moved it to the plug in the garage. Nothing.
Just as he was about to begin checking breakers, I asked why there were wire nuts on the extension cord.
I wish I'd taken a picture of the ugly way this extension cord had been spliced together, but I was too annoyed.
"I nicked it last year when I was trimming the bushes."
"What?!" I snapped, instantly annoyed at his clumsiness and failure to pay attention to what he was doing. "How in the world did you do that?"
He ignored me, instead looking at the splice closely to ascertain whether it was still working. "I think I need to buy a couple more wire nuts and repatch this."
"No. No more wire nuts. Let's go buy a new extension cord."
All four of us piled into the car and headed for the hardware store. Instead of buying a whole new extension cord, Joe found a new end that he assured me could easily splice onto the cord at the break.
Back at home, he fixed my extension cord and I began cutting the overgrown bushes in the front yard.
I had seven bushes finished, and two left to work on when the hedge trimmer stopped working. Thinking that I'd inadvertently pulled the extension cord out of the socket, I looked at the handle and noticed that I had cut the extension cord.
I had been paying attention to what I was doing. I am neither clumsy nor careless.
And yet, I cut the extension cord.
The irony was not lost on me.
"Hey Joe," I called in the front door, preparing myself to eat crow. "Can you come here?"
He came.
"Can you fix the extension cord for me?"
Looking over the (mostly severed) end, his lips turned up into a smirk.
"I'd be happy to," he said.
And I learned a little something about poise, respect, and grace that day.
Love is patient, love is kind. It does not envy, it does not boast, it is not proud. It does not dishonor others, it is not self-seeking, it is not easily angered, it keeps no record of wrongs. Love does not delight in evil but rejoices with the truth. It always protects, always trusts, always hopes, always perseveres. – 1 Corinthians 13:4-7 (NIV)
Isn't that how God works sometimes? You get mad at your spouse for doing something, and then you do exactly the same thing and get smacked upside the head with your own harsh words.
What makes a good marriage?
In my ebook, Worth Fighting For: Creating a Good Marriage Despite a Rocky Past, I wrote about the 11 puzzle pieces of a good marriage. #4 is accepting him as he is, as God made him. This is something I've long struggled with.
See, I am a perfectionist, and I set higher standards for myself and others than anyone could ever live up to. I want to be the best at everything that I do, and I generally think that my plan is superior to the plans of everyone around me.
To put it bluntly, I think I'm better than my husband: smarter, more knowledgeable, savvier, and all around just better.
Except really? I'm not.
I am smarter than Joe in some areas, specifically math and astronomy and writing. He is smarter than me at technical and hands-on things. He knows just as much as me, but about different things. He is just as savvy as me, but in different ways.
It has been a big challenge for me to accept my husband just the way God made him and not to try to mold him into what I think he should be. The hedge trimmer example above is one way God showed me that Joe is not worse than me; we aren't that much different from each other in a lot of ways. We both shine on our best days and falter on our worst. We both say things we don't mean sometimes, and we both have incredibly loving and generous hearts sometimes.
I would challenge you today to make a list of the things you love about your spouse, to help you get away from the idea that you need to mold him or change him to be what you want. Appreciate the person God gave you instead of the person you think he should be.
I'll start:
Joe works really hard to provide for our family, outside every day in the heat of the summer and the cold of the winter.
Joe is on his way to the grocery store for the second time in an hour because I told him the wrong thing to buy the first time.
Joe makes dinner for us every night. He may complain about it sometimes, but he has never gone on strike or refused to do it. We always eat, and we always eat healthy foods.
Joe is humble and willing to take suggestions.
Joe always gets the work done first before he's willing to play.
Joe puts me first in everything, always. There is never anyone ahead of me in his list of priorities.
You may not be able to make a long list today, but I bet if you start with a few things today, you'll be able to add another tomorrow and another the next day, and before you know it, you'll have a long list of qualities you admire about your spouse. Try it and see where it goes.