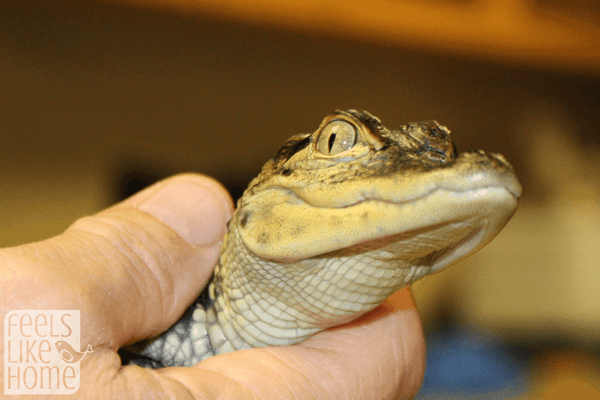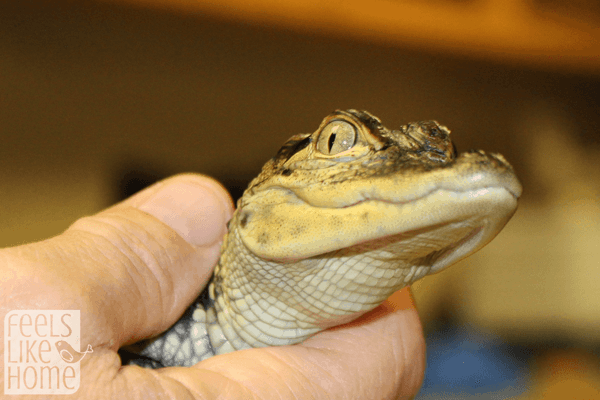 Pin
My favorite of all the cool things I got to do during my #SweetWelcome trip to Hershey was the After Hours tour of ZooAmerica.
My kids adore ZooAmerica, and we have been there more times than I can count. You can get there through Hersheypark (which we always do), but it also has a public entrance outside the park. So you can go really anytime, and they are open almost every day of the year. They have activities for Boy Scouts and Girl Scouts, which are always super cool, and I also highly recommend you check out the Creatures of the Night activities at Halloween. We have never been disappointed by ZooAmerica.
So anyway, this after hours tour was by far the best ZooAmerica experience I've ever had, even beating out that time when the roadrunner jumped on my shoulder when I was a member of the visiting public.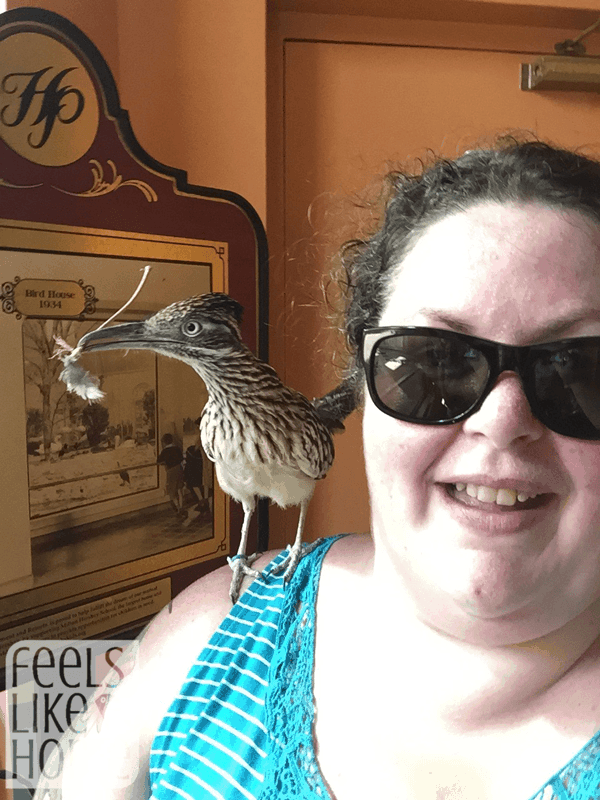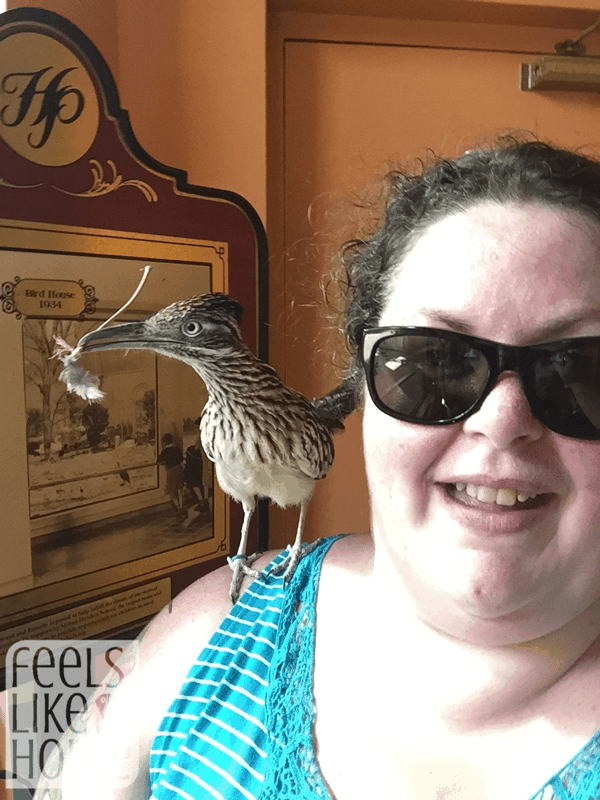 Pin
For the After Hours tour, you are greeted by a zoo naturalist at the front entrance to the zoo. I think our guy's name was Dave. This is him and his wife, who is also a zookeeper (although I don't think they call themselves zookeepers). They were a really neat pair, and they knew everything there is to know about all the animals that we saw which totally impressed me.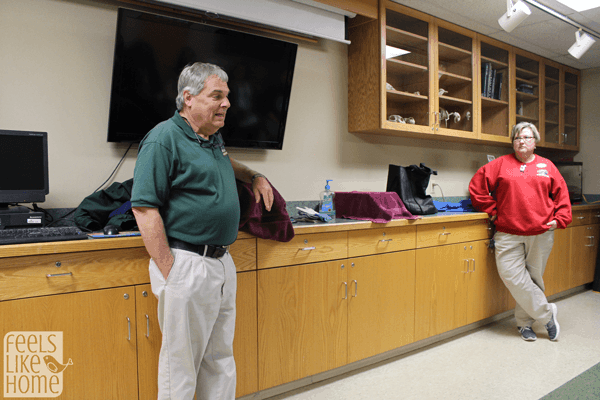 Pin
Dave (if that was really his name) told us all about the history of ZooAmerica and about some of the collections of animals. Then he brought out this little guy, a one-year-old alligator. He explained that they use him in educational programs, and that they often have a couple of baby alligators hanging around the zoo for that purpose. When they get too big to be safely handled, they might go on display in the zoo or they might be returned to the alligator farm in Florida where they came from.
We didn't hold the alligator, but we were able to touch it. Its back felt like a bumpy snake, and its belly and feet were soft and smooth. I didn't expect them to feel like they did.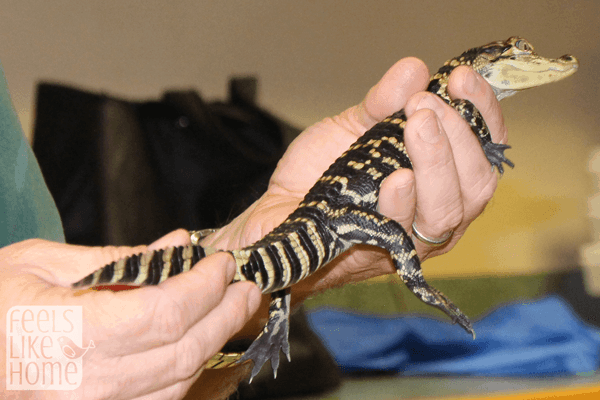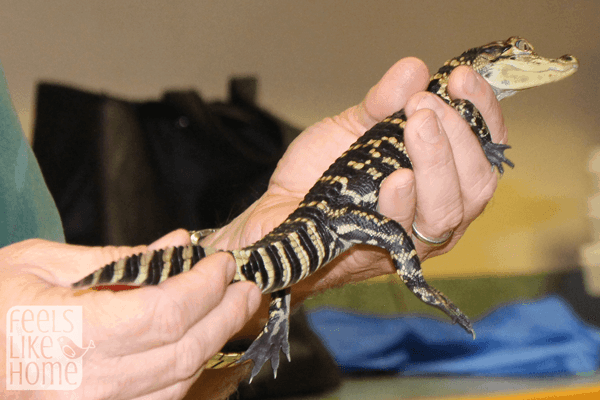 Pin
Next up, we learned all about the birds at ZooAmerica. Almost all the birds (and many of the other animals as well) are rehabilitated wild birds who cannot survive in nature. The screech owl below has only one working eye. Many of the birds have a lame wing or some other issue preventing them from being released. Some of the mammals have become too tame (as was the case with one of the black bears), and they had become a dangerous nuisance to communities.
It was nice for me to learn that the animals aren't purchased or caught, they are all living out healthy lives at ZooAmerica when they would otherwise have died an early death.
So I have disliked contact with birds ever since I found out that my mom's best friend lost her lung because of a bird fungus. This spoiled me on the idea of birds for ever and ever. But I overcame my fear and jumped up when they asked if anyone would like to hold the owl.
I was surprised to find that I couldn't even feel the owl on my hand. She was so light - it felt like I was just holding my arm up in the air. She wasn't too interested or excited about me either, she just hung out and looked around.
Even with my disdain for birds, I thought this was a very cool experience.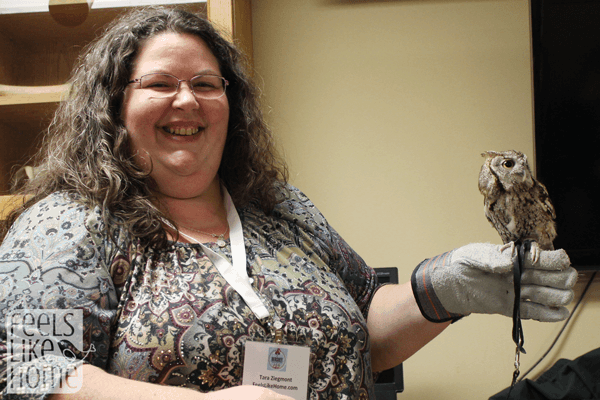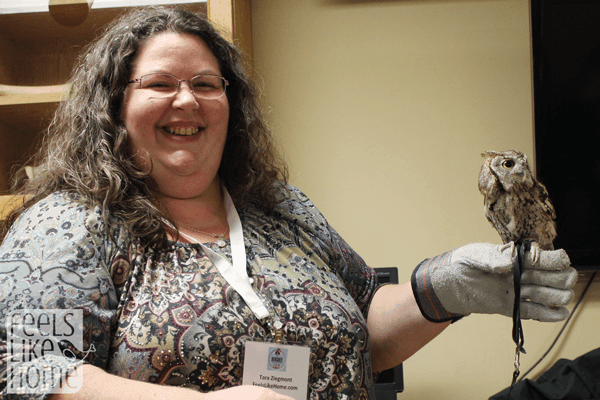 Pin
We were told that the normal After Hours tour includes up-close encounters with only 2 animals, but because we were a special media crowd, we got a bonus animal, the chuckwalla from the desert southwest. He was a neat little lizard who was very warm from his heat lamp and thus very excitable and wily. We learned that he can drop his tail if a predator grabs onto it.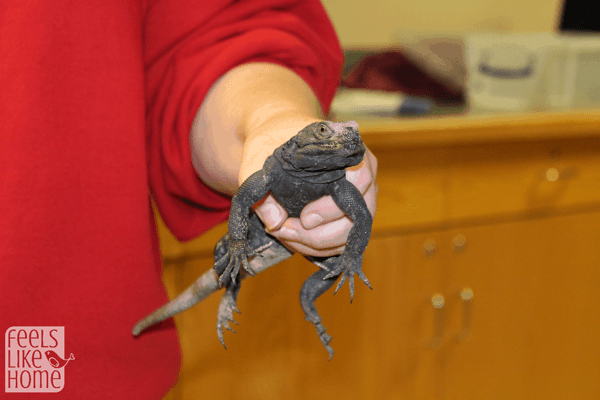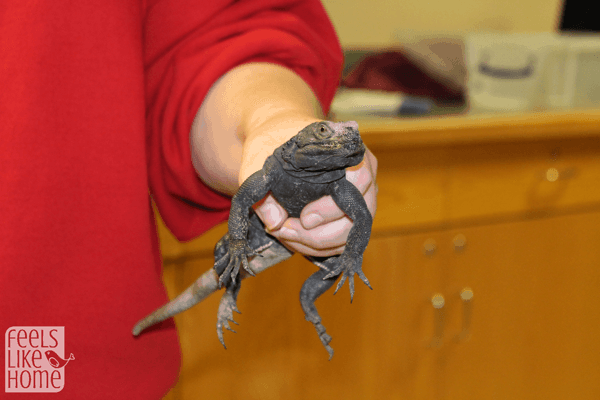 Pin
We started in the first building of the zoo (name I cannot remember), and we heard about all the animals along the way. We learned that the pygmy rattlesnake was used as a weapon against the police by criminals, and that is how it came to eventually live at ZooAmerica. We also watched the naturalist feed the resident alligator his alligator treats:
One of my favorite exhibits in ZooAmerica is the Great Southwest. It's an open air exhibit featuring a whole bunch of tortoises and birds. The roadrunner above is one of them, as are these burrowing owls.
The After Hours tour is so cool because the zoo staff is unlocking and opening doors right in front of you. You're the only people in the whole zoo. So when we got to the building that holds this exhibit, there were birds out everywhere. I guess they know not to come out when there are people around, but given the dark and quiet, they go wherever they want! The did fly back into the exhibit pretty quickly after we arrived.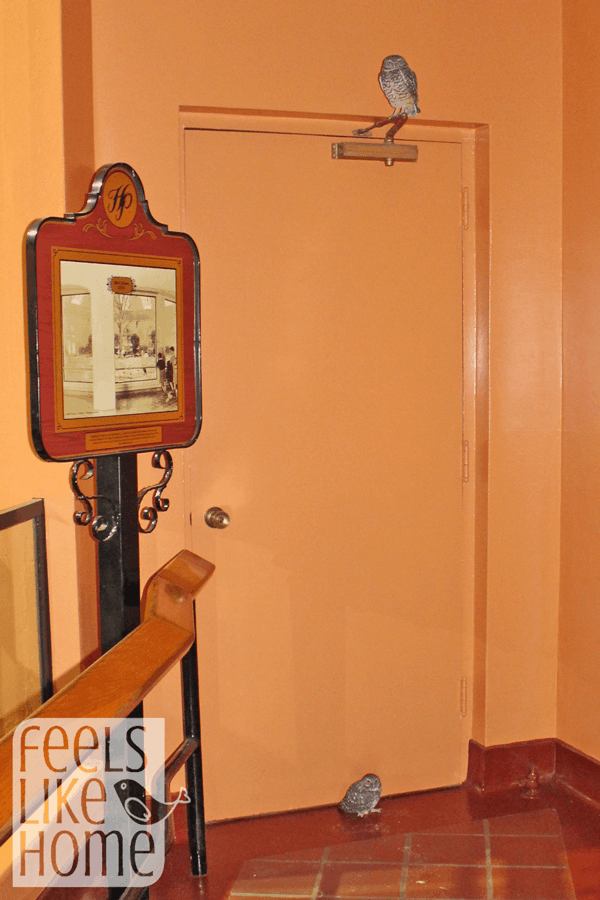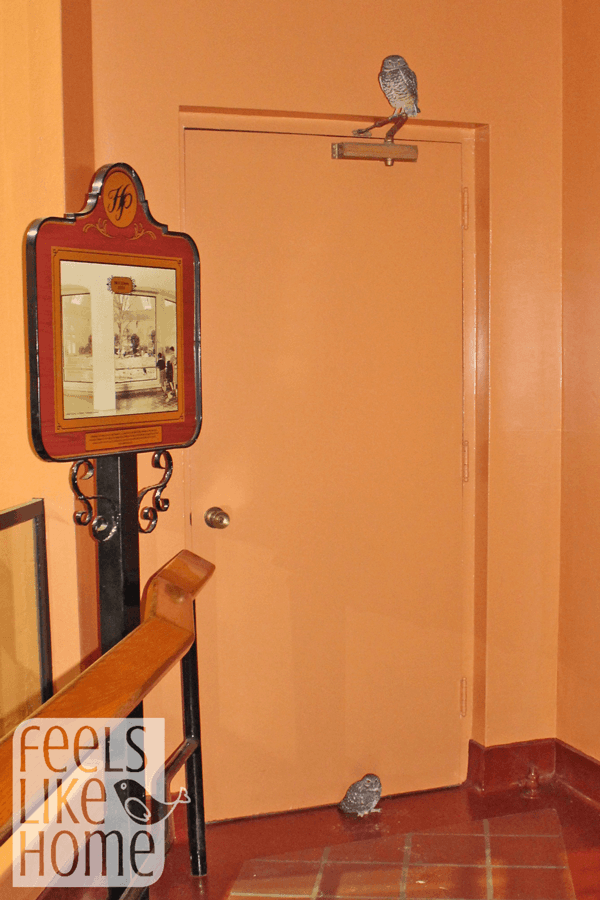 Pin
Another of my favorite things at the zoo (along with all the cats) is the armadillo. These two guys are very new, having arrived only in July or August, and I am totally enamored with them.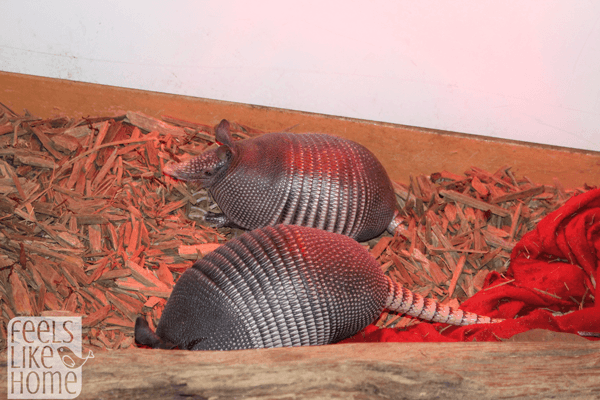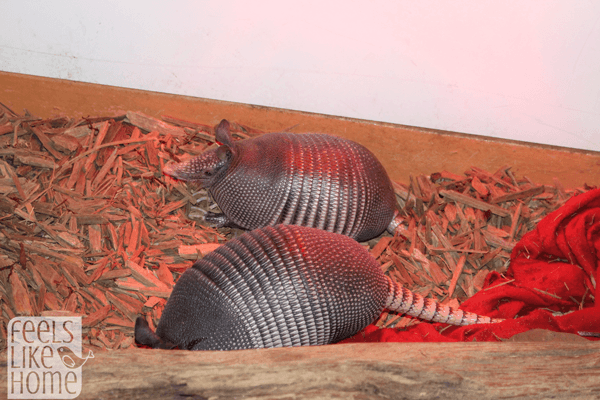 Pin
After the southwest exhibit, we saw the nocturnal animals including this great horned owl. Ever since I read the book Poppy, I have been obsessed with great horned owls (as long as they don't come near me).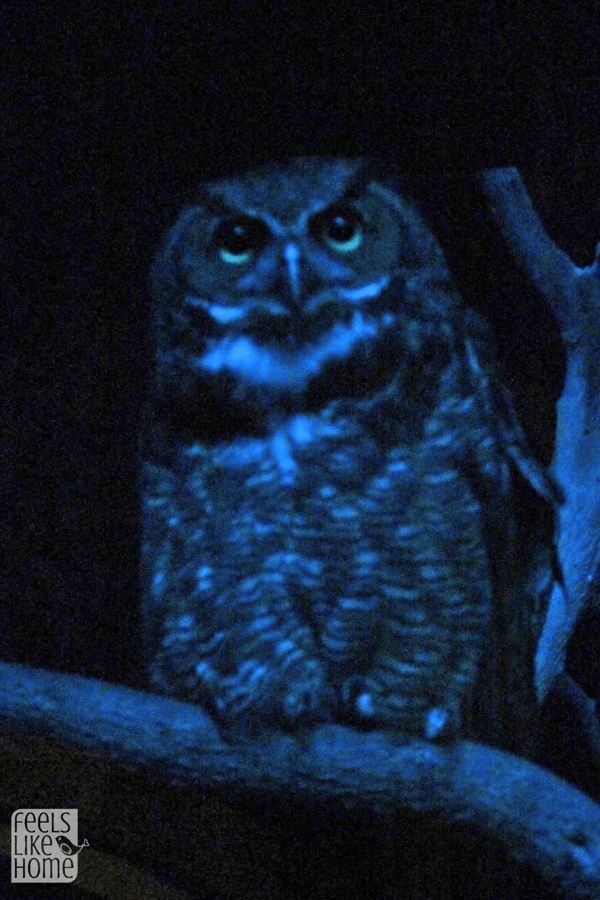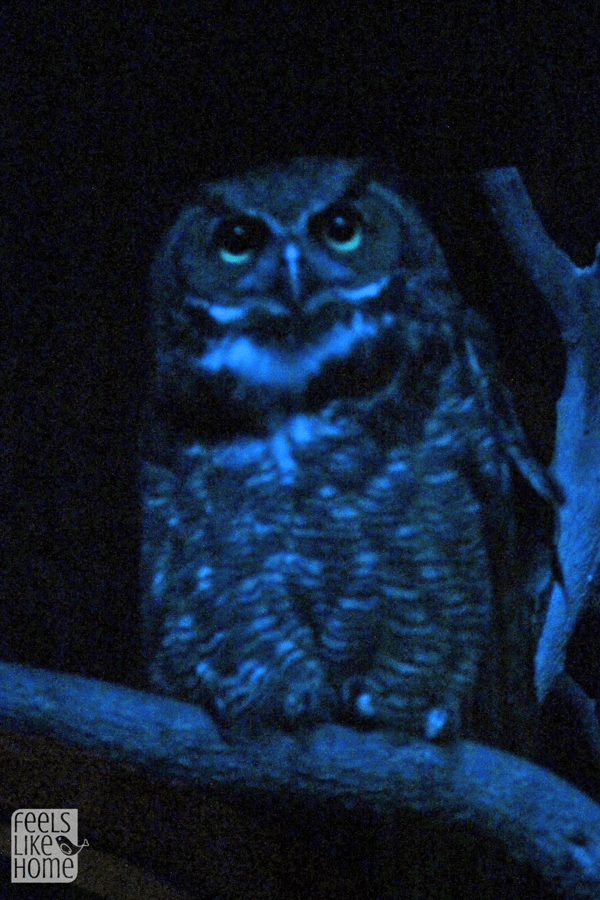 Pin
We also saw vampire bats drinking beef blood out of a dish which was very interesting and the ocelot was hanging out on his ledge. We were able to ask lots of questions and hear lots of stories about all the animals in this area.
We got to feed the river otters, but it was very dark and we were tossing them little bits of fish by flashlight. Plus, it was raining which complicated matters. It was cool to interact with them, but it was hard to see and I didn't get any pictures.
Next would have been a stop at the animal health center where we would have learned about how the zoo keeps all of its critters healthy and happy and what they do when someone gets sick, but we were crunched for time and had to skip that part.
Lastly, we went into a locked back door of the bears exhibit. Yes, I said bears.
Right inside the door were Murphy (Brown) and Chief, two small but still very large black bears. Murphy is a cinnamon phase bear which means he's brown but still a black bear. I wondered about this when I saw him on display in the exhibit a few months ago, and now I know. Brown bears get much, much bigger and are a whole different species.
These two bears were like puppies. They greeted us when we arrived (although I admit it might just have been because they know people equal food), and they did tricks to get treats. They rubbed the bars of their cages and seemed to enjoy interacting with us.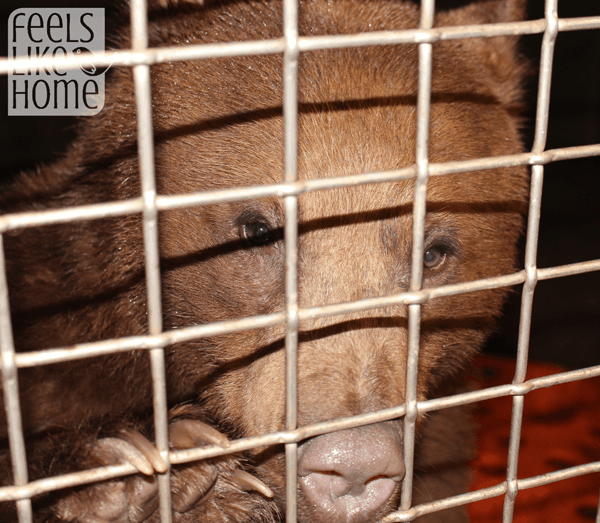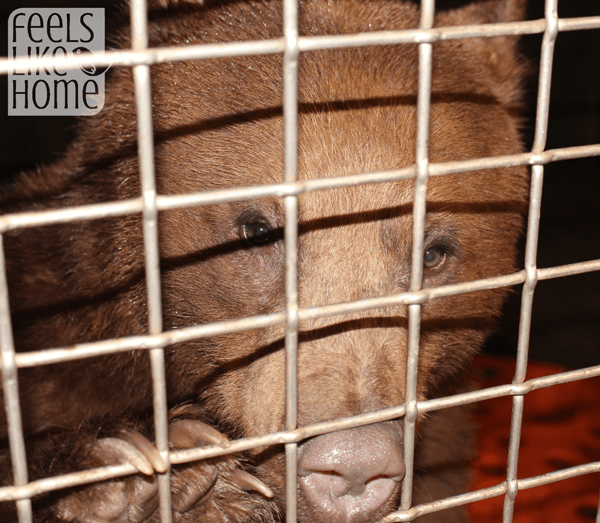 Pin
Only when they put up a paw or chewed on the heavy steel bars did I remember that these are enormous and powerful wild animals capable of killing me.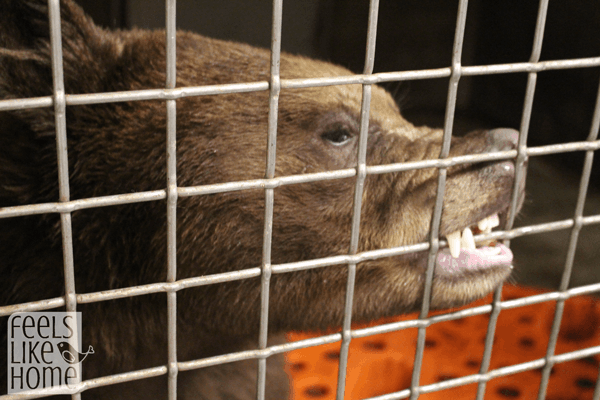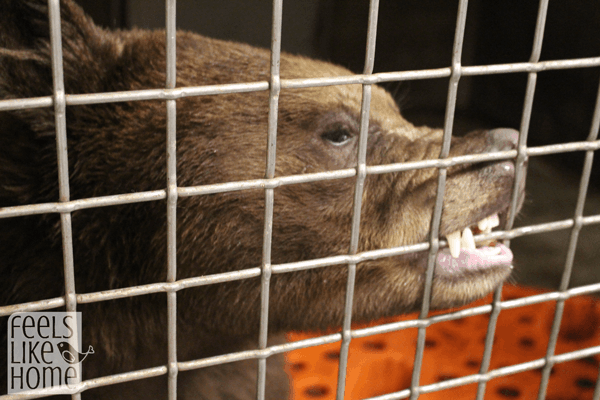 Pin
Each of us received a little cup full of big grapes and a wooden skewer. We learned commands that the bears know, and we were allowed to feed them however we wanted. Here are some videos of me feeding both Chief and Murphy.
Chief did not know all of his commands. He was supposed to open his mouth wide when I made the C shape with my hand, and he forgot that. But he was very good with the kisses and the paw.
This entire visit was just superlative. Truly.
There is an After Hours Tour, which we did, and there is \an Early Bird Tour, which includes the animals on the other side of the zoo (wolves, mountain lion, prairie dogs, deer, etc). The price is the same for both, $49 per person. I think this is an exceptional price given the access you get to the zoo staff and animals, and I will absolutely be taking my kids back for these special tours. Get more info at the ZooAmerica website.
Hershey Entertainment & Resorts paid for my trip to Hershey including accommodations, food, and all entertainment. I was treated like a VIP, but I was not paid. All opinions and text are my own.