How to make the best healthy meatloaf - This easy recipe uses a combination of ground beef and turkey for a clean eating, low carb meal. Makes a juicy and flavorful meatloaf!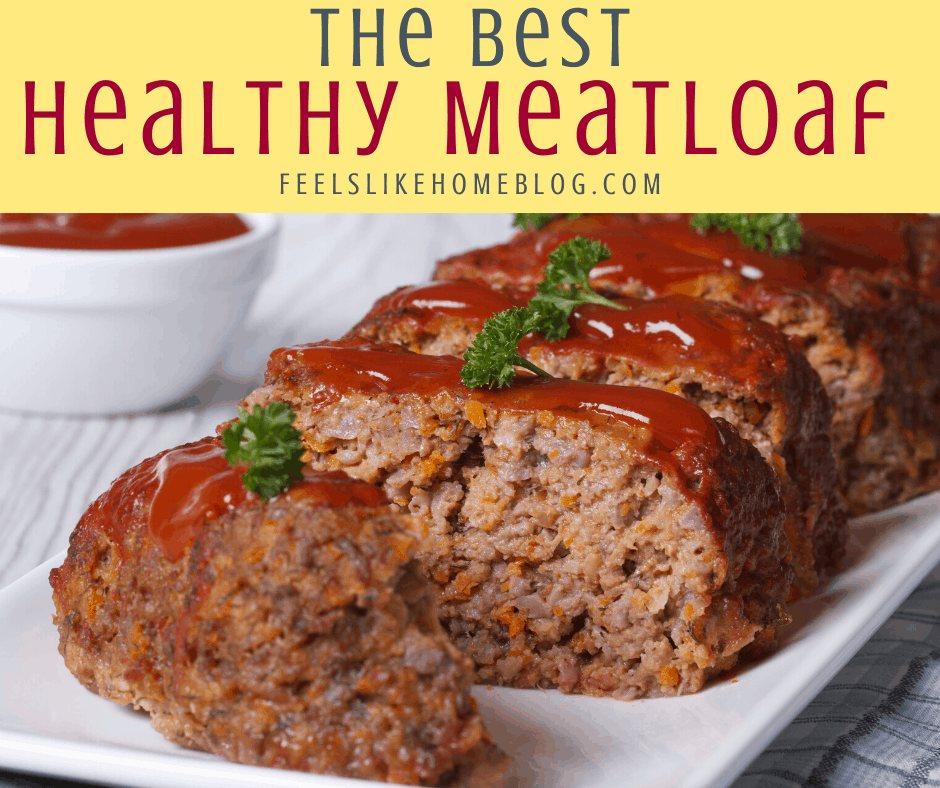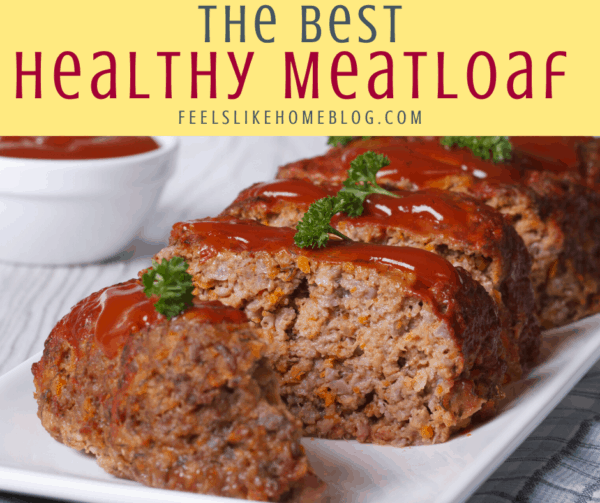 I'm in the mood for some comfort food, and nothing is more comforting than A1 sauce slathered over a big hunk of meatloaf. I don't make meatloaf, mind you. This is 100% Joe's department.
Raw meat is so not my thing.
We've never really loved turkey meatloaf, because it tends to get dry, but we do try to cut fat and eat healthier foods.
This version of a traditional meatloaf combines moist, juicy ground beef with lean ground turkey for a lighter twist on the original.
We both really like this version of meatloaf. We've been using it for the duration of our marriage.
When my mom made meatloaf, she added hard boiled eggs in the center, so that is definitely an option. We don't add them to ours because hard boiled eggs covered in A1 sauce would be weird, and I can't eat meatloaf without A1 sauce. So that's that.
How to make the best healthy meatloaf
Preheat the oven to 350º.
Heat olive oil in a medium skillet over medium heat. When it's hot, add onion and garlic. Sauté until onion is translucent and beginning to brown. Remove from heat.
Combine onions with cheese, breadcrumbs, Italian seasoning, ketchup, salt, pepper, and beaten egg in a large bowl. Toss together until well blended.
Mix ground meat together. Crumble over the breadcrumb mixture. Mash together with your hands until it's evenly blended.
Spritz a loaf pan with cooking spray and press meat into it.
Bake for 35 minutes or until center reaches 165º.
While the meat bakes, mix together ½ cup ketchup with brown sugar and mustard. After the first 35 minutes, spread this over the meatloaf and return to the oven for 5 minutes.
While you're here, check out these other healthy and delicious main dish recipes: