This may not look like an act of bravery, a sign of growing up, but it is one.
Before this weekend, Grace had never allowed anyone to paint her face. Partially because she's so ticklish, but mostly because she is anxious about strangers being in her space, she has only once or twice allowed even her hand to be painted.
We went to see my sister and her friend at an enormous fall fair nearby.
Grace spied a face painting stand and intended to get a unicorn painted on her hand. It took some cajoling, but, after watching a few other kids get their faces painted, she agreed to get the unicorn painted on her cheek.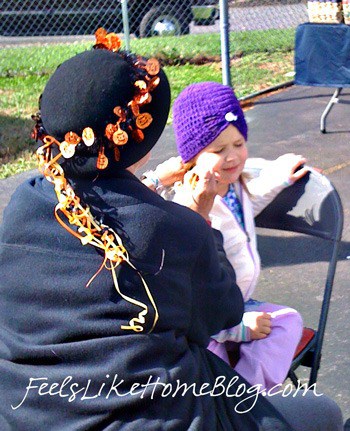 Pin
She sat without flinching. She didn't cry or squirm or even look like she was scared.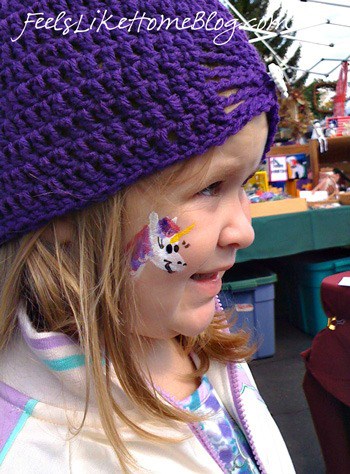 Pin
My heart swelled with Momma pride.
There are times when I fear she'll never grow out of her intense anxieties, her fear of people and of being apart and of spiders and of the dark and of just about everything else in this whole beautiful world.
But, after this weekend, I think maybe, just maybe, there is hope.
She is big, almost 4 ½, articulate and bright and sophisticated.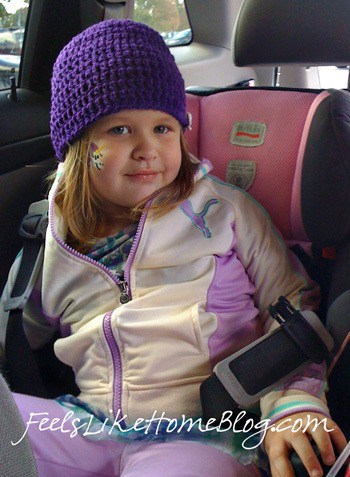 Pin
And now I know she's just a little less afraid.