Early in the spring, Joe purchased a couple of peanut plants.
We knew that peanuts grew underground, like potatoes, but we haven't had much luck with potatoes. We tried not to get our hopes up.
This week, Joe poked around in the dirt near one of the plants.
We have peanuts.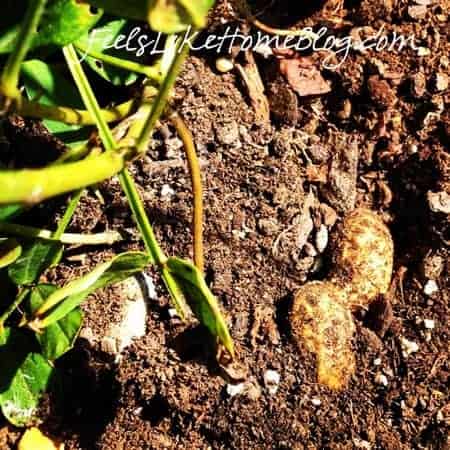 Pin
I have lots of amazing peanut butter recipes:
I might be drooling a little. I hope there are lots more peanuts underneath that little baby.