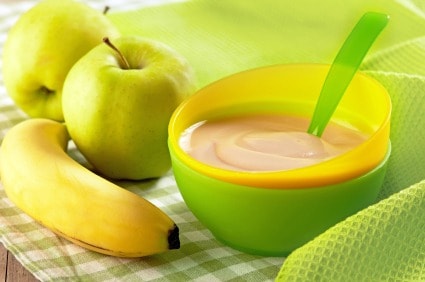 Pin
When Grace was born, I wanted desperately to breastfeed. I had decided 100% that I would breastfeed. There was no other option in my mind. I didn't buy any bottles, and I didn't even read anything in my library of pregnancy and newborn books about formula. I was going to breastfeed.
Grace had other plans. She wouldn't latch on or suck. Ever. I put her to my breast every half hour for the first few days of her life, and she never ate.
Joe and I drew several conclusions about the reasons behind Grace's refusal to breastfeed, but they are irrelevant now. Grace was diagnosed with failure to thrive on the fourth day of her life, and Grace's pediatrician and my lactation consultant both insisted that we give her formula.
Formula was a slippery slope. The more formula Grace drank, the more insistent she became that she would not drink at my breast.
The time I held her to my breast, and she shrieked as if in pain, I quit trying.
I was devastated. Lachrymose. Heartbroken. I believed that my baby hated me. I wanted to curl up into a ball and die.
Fortunately, I married a brilliantly supportive man who took paternity leave from his job. He was there for me 24/7, insisting that I was not a failure, and that there was nothing wrong with bottle-feeding.
Now, my itty bitty baby who was failing to thrive is above the 99th percentile for both height and weight. She's doing just fine, and has been since we started formula.
So, what does that have to do with raising foodie kids?
I was so devastated at being unable to breastfeed that I became obsessed with making Grace's baby food. I gathered every resource I could find on baby food making, and I read them all cover to cover.
When it came time to feed Grace pureed food, I had a nice selection of homemade foods to offer her. For the first time, I felt like I was a total success in the feeding department.
Making your own baby food is just about the easiest project ever. It gives you complete control over what goes into your baby's food, it preserves the nutritional value of the food, and it tastes good. What more could you ask for in baby food?
How to Make Homemade Baby Food
Materials:
A high quality blender.

I used the fancy KitchenAid blender that I'd received as a wedding present, and some people I know used a Magic Bullet blender. Any good blender will do.

Ice cube trays

, and lots of them! I think I had 10 individual trays in a variety of brands. I had a bunch of normal ice cube trays that I used, plus some silicone trays, some Orka trays, and a few from the dollar store. My favorites were definitely the plain old Rubbermaid trays.

Food

in the best possible condition. I used almost exclusively fresh food, but I picked up frozen green beans and frozen peas once in a while. You should make sure that there is nothing added to the food (like sugar or salt) if you buy frozen fruits or vegetables.

Zippered freezer bags

. I used quart-sized bags inside gallon-sized bags to minimize freezer burn. More on that below.
Instructions:
Prepare the food for cooking.

You can simply wash foods whose skins

you

would normally eat, like sweet potatoes and green beans. You should peel foods that you would peel for yourself, like butternut squash and carrots.

Cook the food until it's soft.

Cook it until it seems overdone to your palate. (That will make it much easier to puree later, and the finished purees will be smoother, too.) I almost always microwaved my foods because it was quick and easy. You can also bake them. I wouldn't recommend boiling food for baby since boiling draws many of the nutrients out into the water.
Working in batches of two cups or so,

puree the overcooked foods

. Add filtered or sterilized water as necessary to keep the food at a nice pudding-like consistency.

Spoon the food into ice cube trays, cover the trays with plastic wrap, and stick them in the freezer.

Once the cubes are frozen solid, pop them out of the tray and

into quart-sized freezer bags

, and label it with the food inside andd the date prepared. I liked to put my smaller bags into gallon-sized bags for extra protection. (Note: At first, we tried to put the cubes just into the gallon-sized bags, but we found that they became freezer burnt relatively quickly, faster than Grace could eat them. Putting the cubes into small bags within a larger bag seemed to solve that problem.)
Feeding Baby with Homemade Baby Food
Thaw a cube or two of food.

I always tossed them in a Pyrex bowl in the microwave, and then added formula or an additional frozen cube if they were too hot.

Stir the food well

to remove any hot spots, and

double check each bite

while you're feeding. I had spoons with color-changing bowls that would alert me if the food was hot. If I didn't have those, I would have touched each bite with my finger, just to be sure.

Feed your baby

.
Special Foods
Some foods, like banana and avocado, can be pureed without cooking. These same foods can be mashed with a fork for a different consistency.
Some foods will oxidize, changing color. Apples, pears, bananas, and avocados were my big offenders. Don't worry. Baby doesn't care what color the foods are. They taste the same and have the same amount of nutrients before and after they turn brown. If it really bothers you, you can add a little acid (in the form of lemon juice or orange juice) to the food, but you shouldn't do that without your pediatrician's blessing. Some doctors advise against giving citrus fruits to young babies.
There are a few other issues.
You probably shouldn't keep frozen baby food cubes for more than a month or two in the freezer. It will eventually freezer burn.
Be meticulously careful with your food handling procedures.
As baby grows and her food repertoire expands, you might like to mix foods to give her a variety or to sneak in new foods. I never mixed foods before freezing. It seemed more flexible to me to freeze single foods and mix them when I was ready to serve.
Follow your doctor's recommendations as to what foods to offer at what time.
Be a smart parent and use common sense when it comes to foods and feeding.
Homemade Baby Food Resources
You can absolutely make your baby's first foods (and second, third, and fifteenth!). It's super easy and much healthier and better-tasting than the foods you can buy pre-packaged. With a little forethought, your baby can be eating the same whole, unpreserved foods that you are - at a fraction of the cost, too!