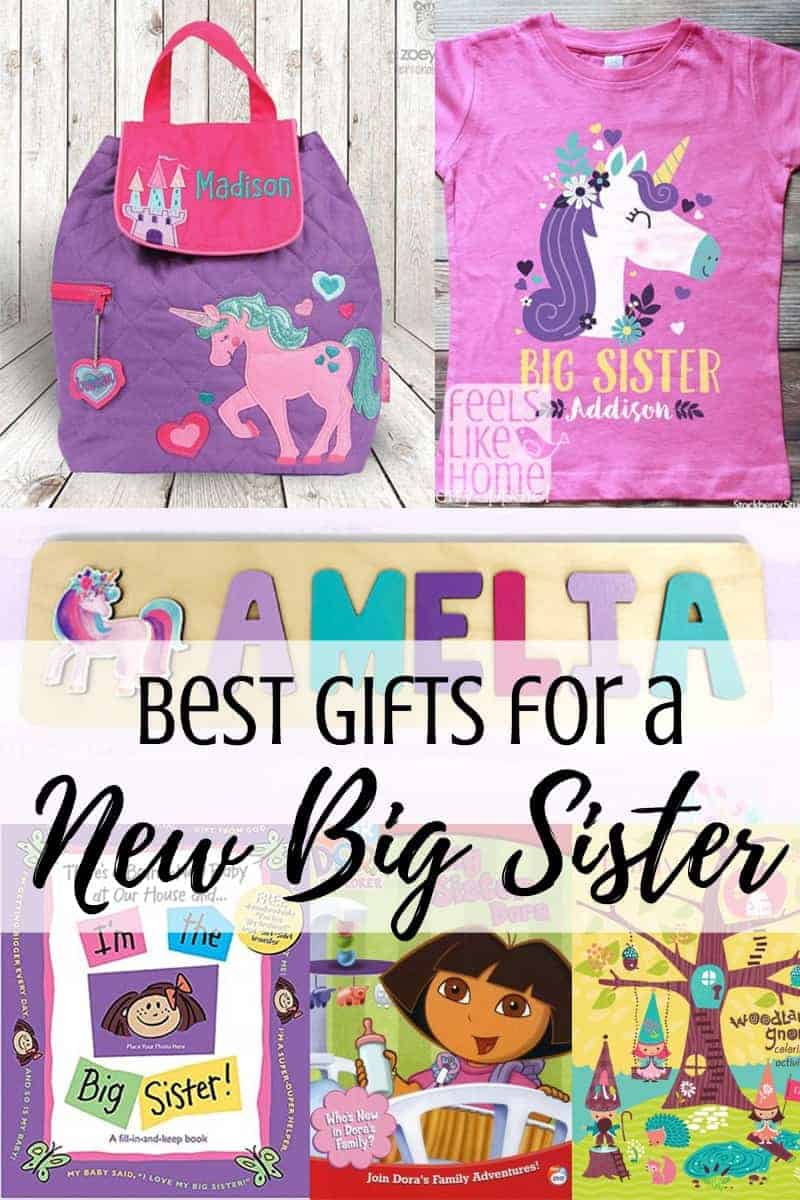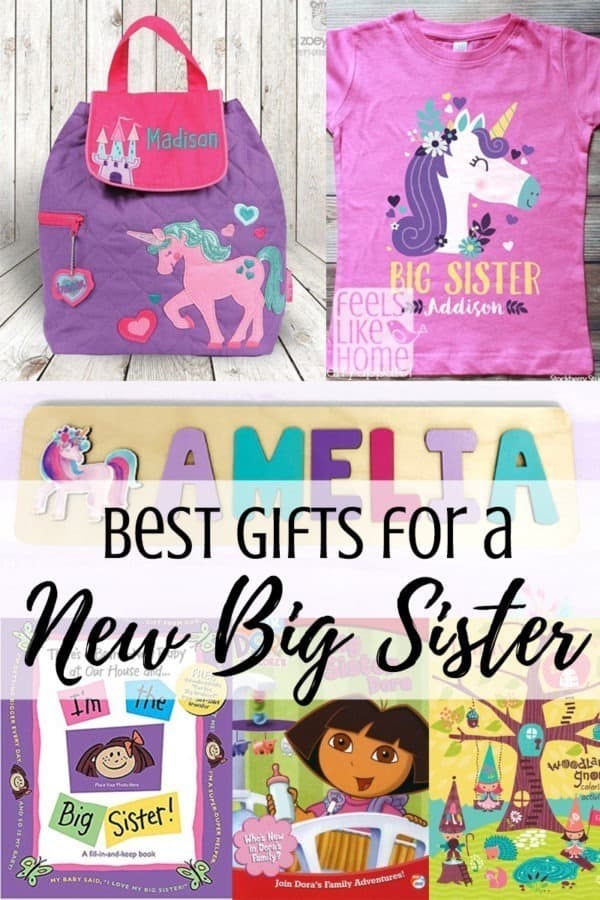 Pin
Grace has been an only child for more than three years.
We get along very well; she's had all the attention and love she's ever wanted. Aside from going to work, she has never been with a babysitter.
I have a lot of anxiety about our becoming a family of 4.
I don't want Grace to feel abandoned. I don't want her to feel left out or slighted or jealous of the new baby.
I'm sure she will at some point, and that breaks my heart. In my current hormonal state, I get teary eyed even thinking about it.
At the suggestion of my friend, Robyn, I put together a Big Sister Gift to give to her when she comes to the hospital on the baby's birthday.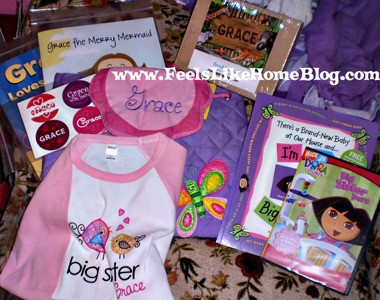 Pin
Grace's Big Sister Gift
A personalized backpack
I chose the backpack I did because Grace's favorite colors are pink and purple. I got it from Etsy, and the seller embroidered Grace's name on the flower flap.
That particular backpack is no longer available, but I found this one from the same seller, and I think it would have been a big hit just as the butterfly one was.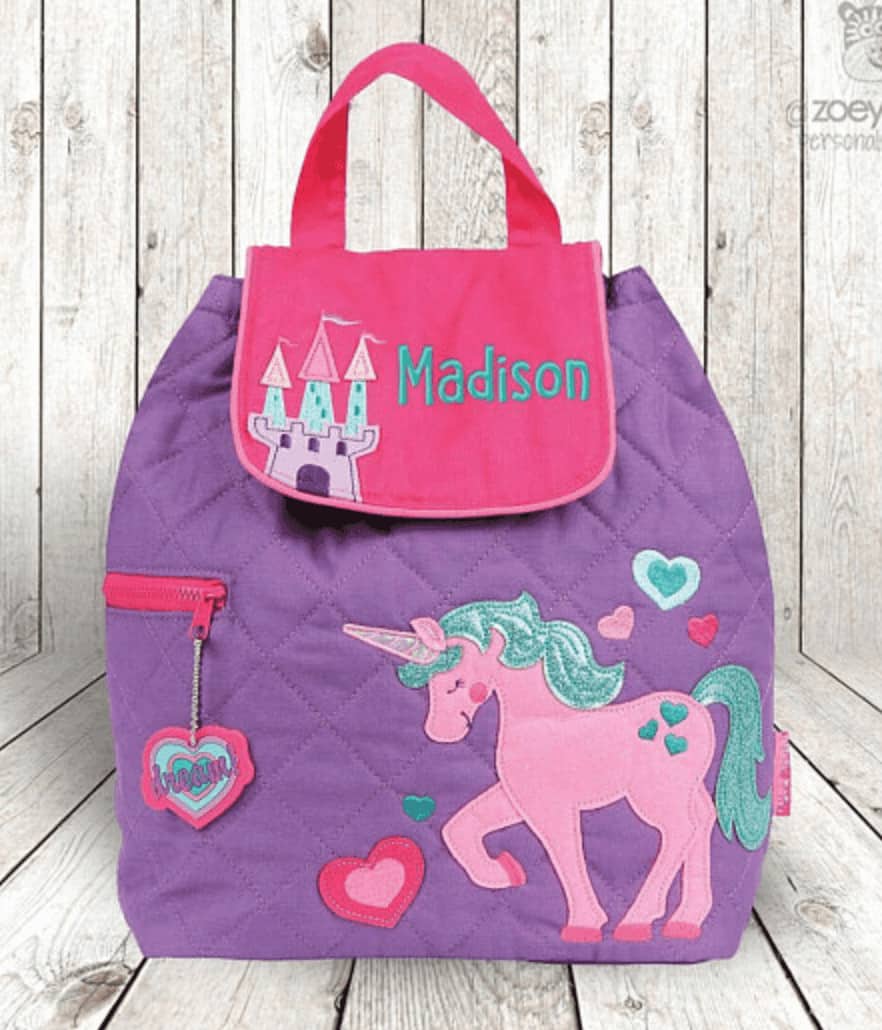 Pin
The backpack is going to be the centerpiece of the gift. Everything else will be tucked inside.
A Big Sister T-shirt
I knew I wanted to include a big sister t-shirt, and I scoured the internet for a few weeks before deciding on the one in the photo above. I adore the design, and Grace loved it, too. Unfortunately, it is no longer available, but I found one that I like just as much. Unicorns are super trendy right now, and every little girl I know would love this personalized big sister shirt.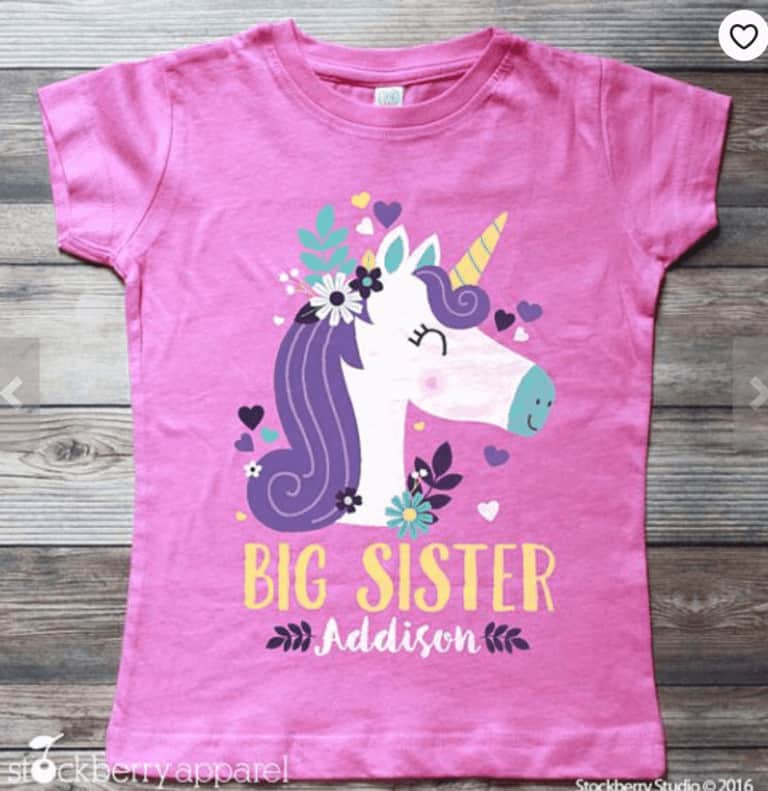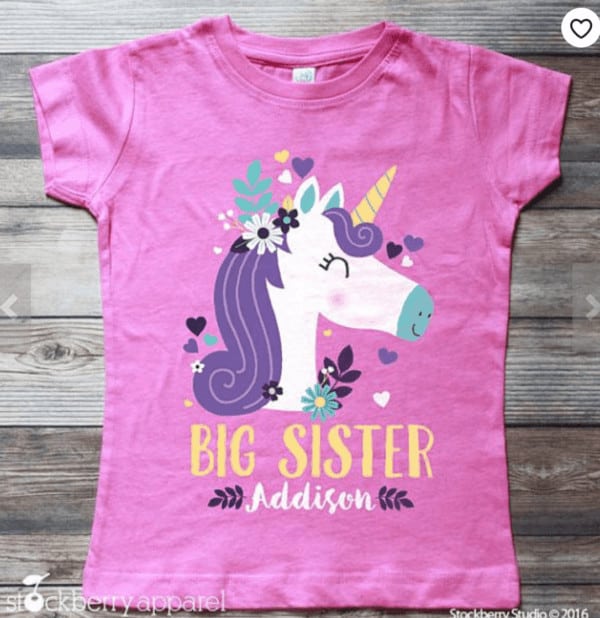 Pin
Of course, ours will say Grace. I ordered a matching little sister onesie for the new baby, but that won't go into Grace's bag.
A Big Sister Scrapbook
I found an interactive book called There's a Brand-New Baby at Our House and... I'm the Big Sister! where big sisters can write about their experiences and feelings about the new baby. I am excited about this book because it will give us an excuse to sit down and devote one on one time with Grace after the baby is here.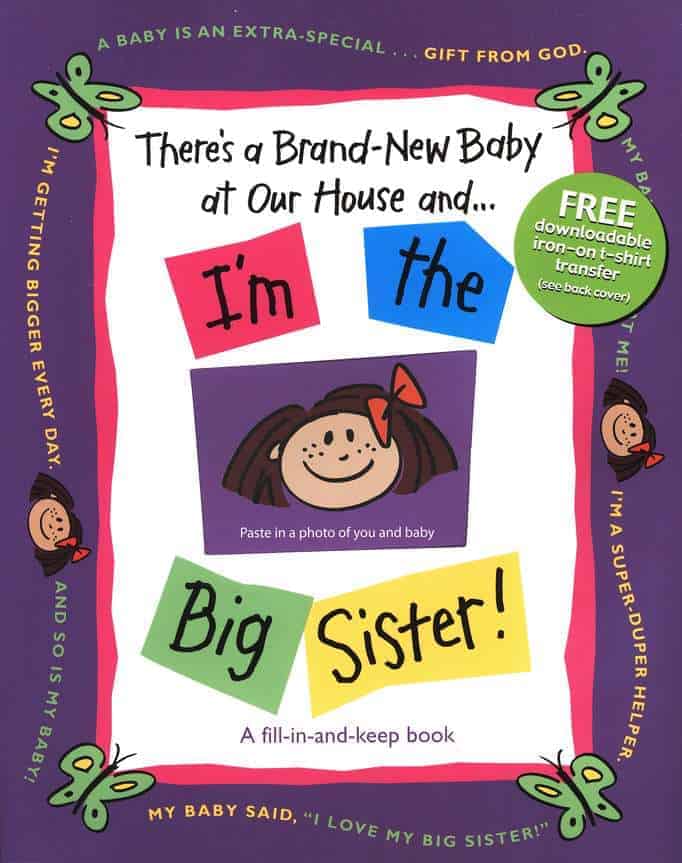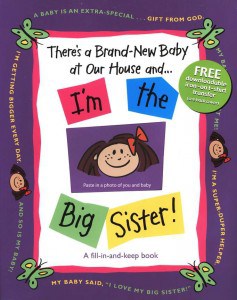 Pin
A Big Sister Movie
One of Grace's preschool friends gave her a Big Sister Dora doll for her third birthday, and she really likes to play with it. I found a Big Sister Dora DVD and book. The book reviews on Amazon weren't terrific, so I just got the DVD.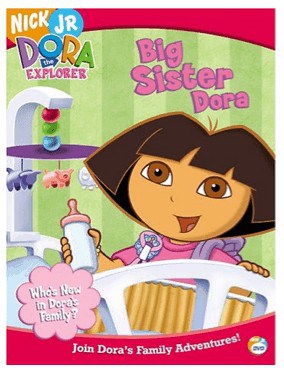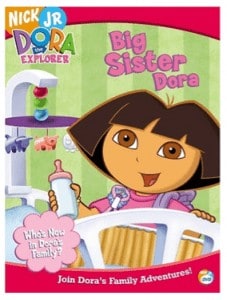 Pin
Grace loves Dora, so I know this DVD will be a hit.
A Personalized Puzzle, Coloring Books, and Stickers
What kid doesn't like to see her name splashed all over her stuff?
Grace sure does. Thanks to a recommendation from a friend, I found these personalized items. They are unfortunately no longer available, but I found some great substitutes below that fit in with the unicorn theme from above and are currently available for purchase.
I think it will be nice to have some big girl things of her own that don't have anything at all to do with the new baby, just a little surprise to keep her busy at the hospital or while she's waiting for me to come home.
What I ordered:
Other cool things that are available now: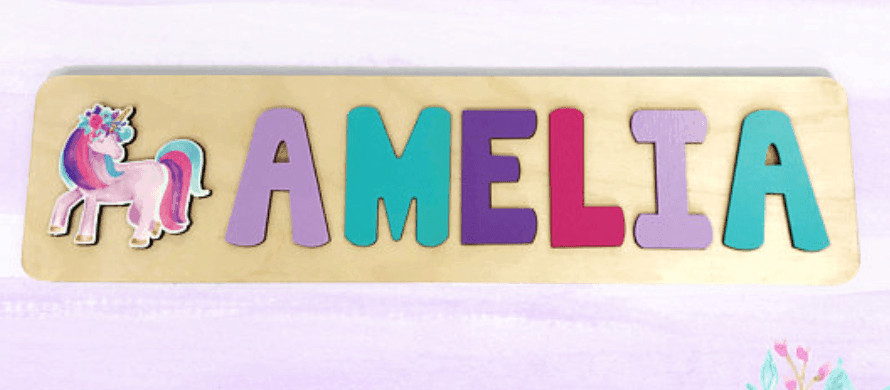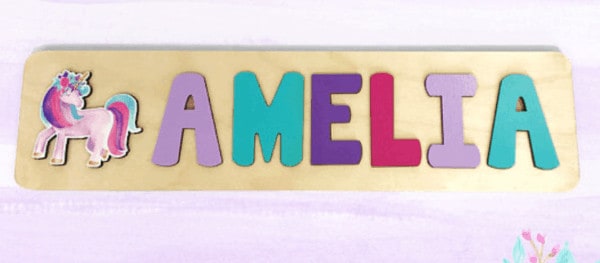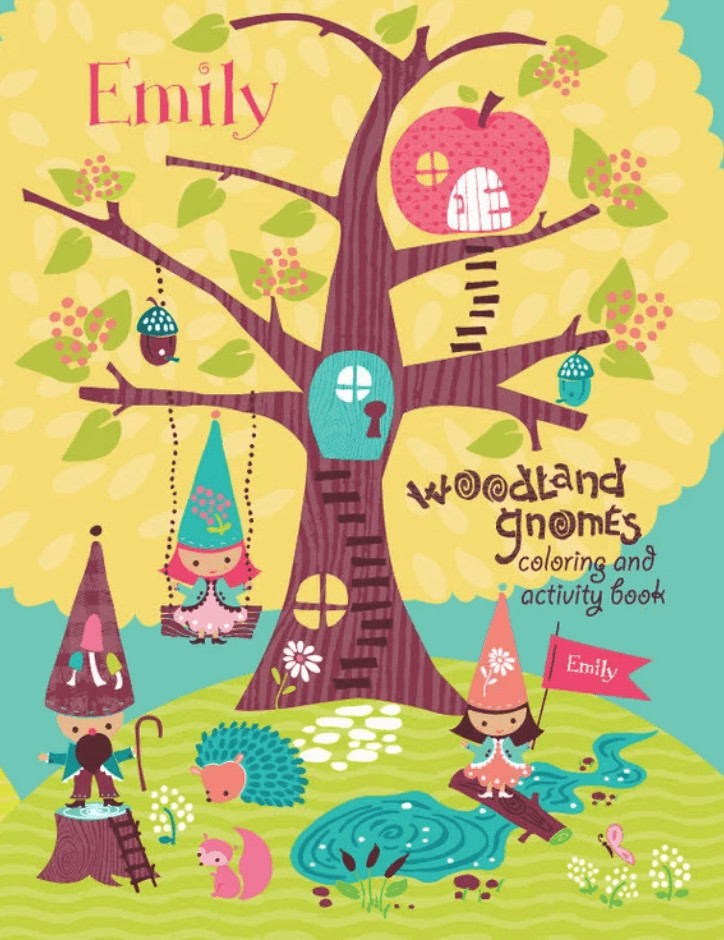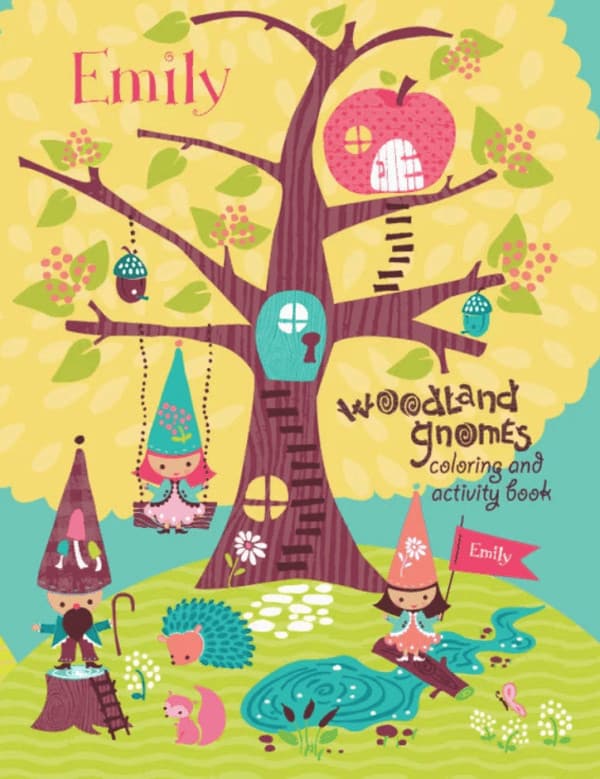 Pin
I'm going to throw in a new box of crayons, and I think that will be it.
I don't want to go overboard, of course.
Ahem.