I have mentioned a time or two before that I had chronic pain over the summer. I was diagnosed with rheumatoid arthritis in August, but the (malaria) medicine my doctor prescribed for it hasn't helped.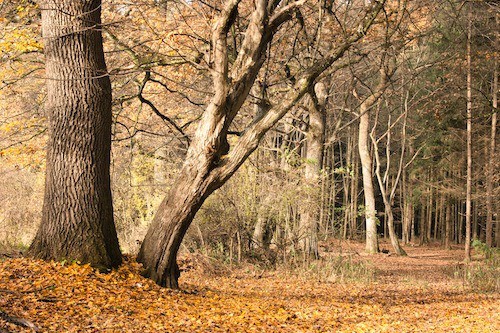 PinAt all.
I also started taking prednisone in August, and that has worked wonders. It's practically a miracle drug, erasing the pain from all of my joints within a few weeks of my first pill.
I can't take prednisone for ever.
I would, you understand. The side effects (like having trouble falling asleep and being hungry) were trivial for me because I had no pain.
But my doctor wanted me to stop taking it in October. I tapered my dose as directed.
Prednisone was a temporary solution. I knew that when I started taking it. My pain came back within three days, just like I'd never started taking it in the first place.
I made the executive decision to start taking it again to prolong my life without searing pain. My rheumatologist was less than thrilled, and she told me so at my next appointment.
She said I had to for real stop taking the prednisone by December 1.
I almost followed her instructions, having fully weaned myself off of it by December 4. I'm writing this on December 9, and my pain is back.
I feel like my body has aged sixty years in the last five days.
I can't twist a bottle lid because my fingers and wrists are weak and useless.
I can't stand up without creaking. All my joints ache from my jaw to my toes, and many of my muscles are stiff and sore.
Pain wakes me up at night. I can't sleep because my fingers and hands are simultaneously burning with fire and tingly and numb. It rages until I get up and walk around. Somehow, walking around makes it ease, and I can go back to bed.
I go back to the doctor in eight days, and she will probably prescribe a chemotherapy drug that has helped some rheumatoid arthritis patients.
Eight days is a long time.
Chemo drugs have crazy side effects. Are they meant to be taken in the long-term? This concerns me greatly.
But I can't live with this pain in the long-term, either.
I was talking with a good friend at church this morning, and I told her about going off prednisone.
She empathized, explaining that she had the same symptoms last year - right down to waking up at night with the burning pain and tingling. She understood it all.
The malaria medicine didn't help her, either. Before starting the chemo drug, she saw a doctor specializing in alternative therapies. This new doctor told her that her symptoms made him suspect a gluten sensitivity and told her to go gluten-free.
A year later, she has no symptoms whatsoever, unless she eats gluten. When she does, the pain comes back within a day.
I know that my case may not be the same as her case. I have a very strong family history of rheumatoid arthritis, so I may in fact need the chemo drug.
But if there's a chance that a gluten-free diet will fix all this joint pain, I'm going to go gluten-free.
I'm not at all happy about avoiding gluten (pasta! pizza! crescent rolls! pie! cookies!), but I'm willing to try. The end of my pain would be worth any food sacrifice in the world.
I have trouble picturing my life and my diet without some of my favorite foods. I found these resources:
I wanted you to know why I've made this sudden and enormous change in my diet. I have a recipe coming up that involves a sandwich, but after that, we'll be eating gluten-free.
If my pain goes away in the next month or two, the change will be permanent.
Are you gluten-free? Will you share your experience in the comments?