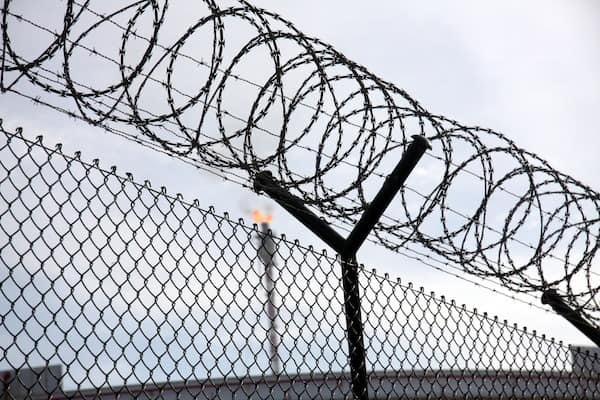 Pin
One of Grace's favorite Bible stories is that of Jonah. "Go to Ninevah!" she booms in her best deep-voiced impression of the Lord.
I'm not very good at summarizing stories, but here goes (if you're unacquainted):
"Go to Ninevah!" God told Jonah.

Jonah didn't want to go. Ninevah was a fierce city, full of wickedness and sin.

Instead of going to Ninevah, Jonah got on a ship bound in the complete opposite direction.

God sent a big storm that threatened to destroy the ship, and the crew threw Jonah overboard. He was swallowed by a very big fish (some say a whale). While he was in the fish's belly, he prayed and repented for trying to run away from the Lord. The fish spit him out onto the beach three days later.

He went straight to Ninevah and preached of repentance. The people of Ninevah listened to him, repented, and were saved.
I feel like Jonah.
I have a friend who is in prison. I don't believe that she belongs there, if it matters.
Just about everyone she knows and loves has abandoned her.
I feel called to visit her; it is the right thing to do. I know in my heart that she needs to see God's love through the support of her friends.
And yet.
I really, really don't want to go.
Like Jonah, I would like to go anywhere but there. I would like to stay home in my pajamas and write about grieving or work on software testing. I would like to take my kids to Chocolate World. I would like to play Candy Crush or go grocery shopping.
In short, anywhere but there.
I don't need a ship or a storm or a giant fish to convince me to go; I've put it off long enough. I need to go, and I need to go tomorrow.
This is how we know what love is: Jesus Christ laid down his life for us. And we ought to lay down our lives for our brothers and sisters. If anyone ... sees a brother or sister in need but has no pity on them, how can the love of God be in that person? Dear children, let us not love with words or speech but with actions and in truth. (1 John 3:16-18, NIV)
I struggled with my need to share this. It felt a little like bragging about doing a good deed (even though I haven't done it yet).
What I realized is that we all have our Ninevahs.
What's that thing that you know you need to do, but have been resisting? Who is that inconvenient, annoying person reaching out to you for love? What are you running from?
I challenge you to accept God's call and go to Ninevah.