There's a real contrast between people who exercise and people who don't exercise.
I really believe that.
Until my weight loss surgery, I had always identified myself as a person who didn't exercise, and that belief had been a major factor in my being overweight.
My colleague across the hall is an elite marathon runner. Obviously, he is a person who does exercise. He runs twice a day, often for an hour or more at a time. He runs more miles in one day that I've run in my entire life.
That's not hard, but still. You get the idea.
Until recently, there was a profound difference between my colleague and myself.
*****
When I decided that this was the time that I would become healthy and stick with it forever, I had to find a way to get exercise into my day. At first, I exercised in the evening, after Grace went to bed.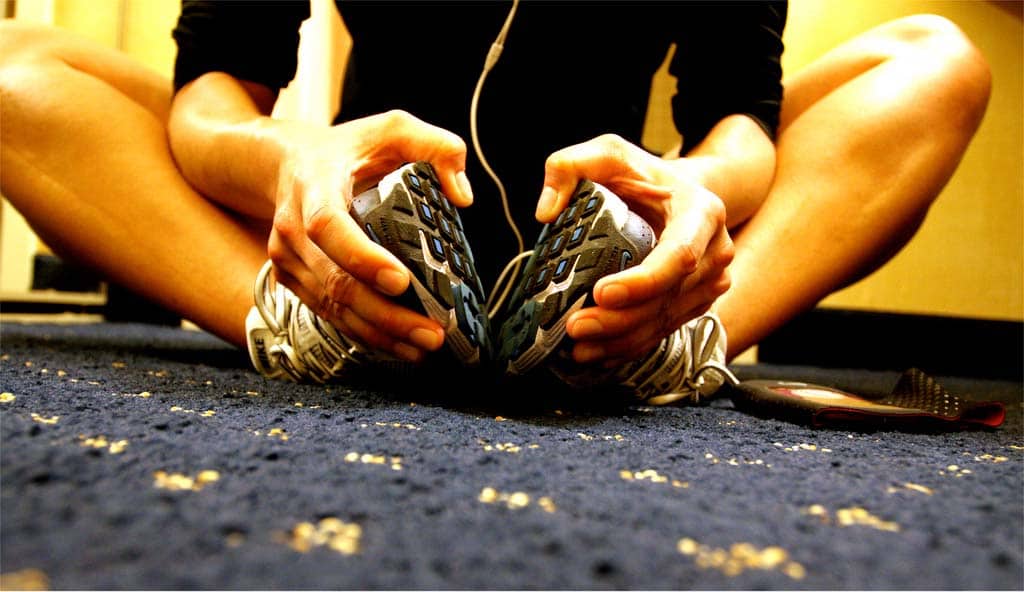 Pin
The second time I exercised too late, preventing myself from falling asleep until well after midnight, I set my alarm for 5 am.
I love to sleep more than most. For most of my life, I've been happy rolling out of bed ten minutes before I have to leave the house. Now that I'm a momma, I need more than ten minutes to get both Gracie and myself ready to go, but I still stay in bed until the last possible moment.
I set my alarm for 5 am anyway.
The first two mornings, I was on top of it. The alarm went off; I jumped out of bed, put my work out clothes on, and headed to the living room for some EA Sports Active.
The third day, I had a migraine.
The fourth day, I asked Joe to turn my alarm clock off so that I could sleep in.
I was already frustrated with myself. I talked to my colleague about finding the motivation to exercise, but only briefly. He told me to just do it. Get up and exercise. He said that he gets tired, too, but that staying in bed is not an option. He puts his clothes out the night before, and when the alarm goes off, he gets up. That's all there is to it.
I went to bed that night with resolve. I was going to just get up, and I did.
The day after that, I woke up with a cold - a stuffy nose, a sore throat, and a minor cough. I convinced myself that I needed to rest, and I turned off the alarm.
Again, I consulted my colleague. Again, he told me to just get up and exercise. He told me that the only time in the last year that he's gotten sick was when he took two weeks off from his normal running regimen. He said that he feels better when he exercises, and he thinks that his immune system functions better because his heart and lungs get energized from the activity.
My colleague also told me that he counts his exercise in days. He keeps track of his streak, days on which he's run without taking a day off. His most recent streak was well over 100 days. He encouraged me to start keeping track of my streak.
*****
Every morning, he gets up and exercises. Because he likes to. Because he wants to. Because he challenges himself. Because he wants to energize his body. Because he wants to. Not because he wants to lose weight.
Every morning, I get up and exercise.
There was a profound difference between my colleague and myself.
Until recently.
Tomorrow is day 4 of my streak.