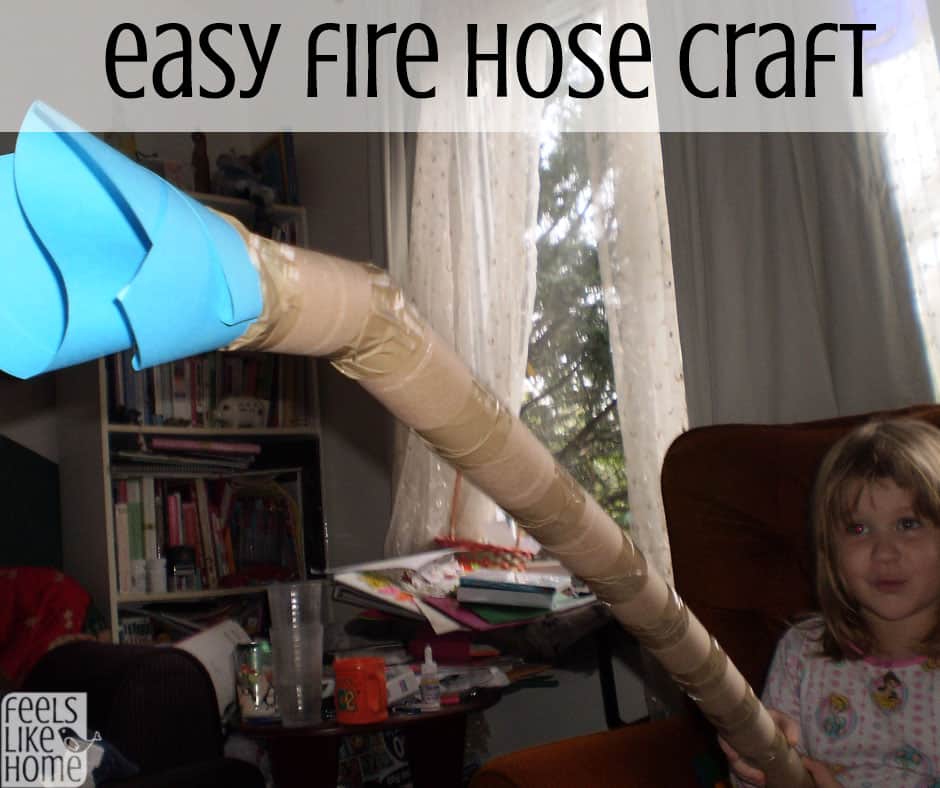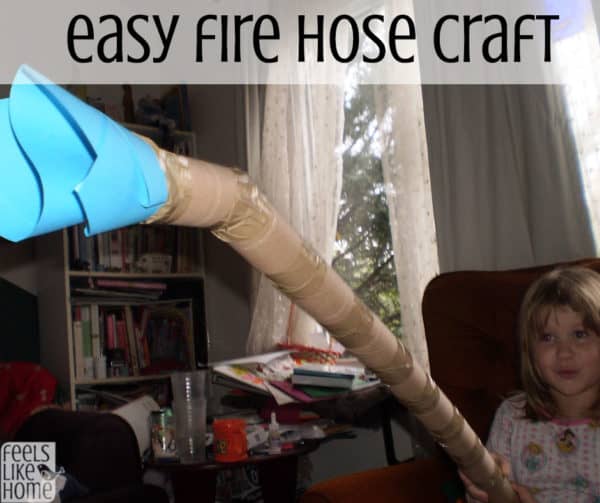 Pin
Grace has been learning about community helpers. You know, teachers, police officers, firemen, bankers, grocers, God.
All the normal folks.
Anyway, when we talked about firemen, Grace was inspired to create a fire hose.
You know me. Grace wanted a fire hose, so we made a fire hose.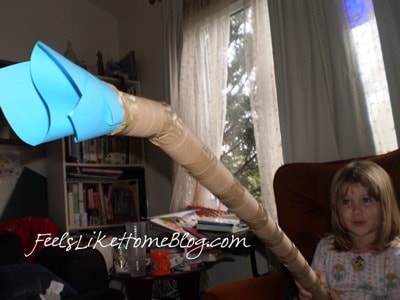 Pin
Fire Hose Craft for Preschoolers
This was one of those awesome crafts that required nothing special.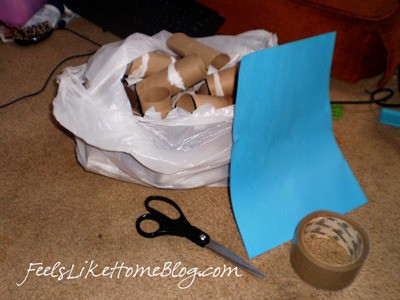 Pin
I grabbed the bag of used up but still awesome toilet paper rolls, but you could easily use paper towel rolls or wrapping paper tubes. Wrapping paper tubes would have been fabulous and saved me some work, but we made this craft well before the Christmas season began.
Incidentally, Grace and I used empty wrapping paper tubes as swords and had an incredible sword fight where I taught her the meaning of "I'll run you through!"
Because I am an amazing mother.
Materials:
Lots of toilet paper rolls
Packing tape
Scissors
A piece of blue paper or a blue plastic shopping bag or cellophane
Making Your Fire Hose Craft
Put the toilet paper rolls together to make a 3-foot long tube. I taped each joint twice because they were a little wobbly. If your preschooler is anything like mine, this fire hose will not be treated gently. It needs to be sturdy.

Give the tube to the preschooler and let her talk into it. That was a fun lesson in how sound travels, even though it didn't have anything to do with making the finished fire hose.

Once the tube is long enough, attach the last toilet paper roll at an angle. This will be the nozzle, where the water comes out.

Next, stuff something blue into the end. I used a blue piece of paper, but you could use something else. Something like a plastic bag would be more realistic.

Play!

We made pretend fires and pretend gardens and soaked each other and gave the baby a pretend shower.
Unfortunately, the fire hose didn't last too long. After a day or two of playing, it was falling apart. It sure was fun while it lasted, though.
Pair it with a book about firemen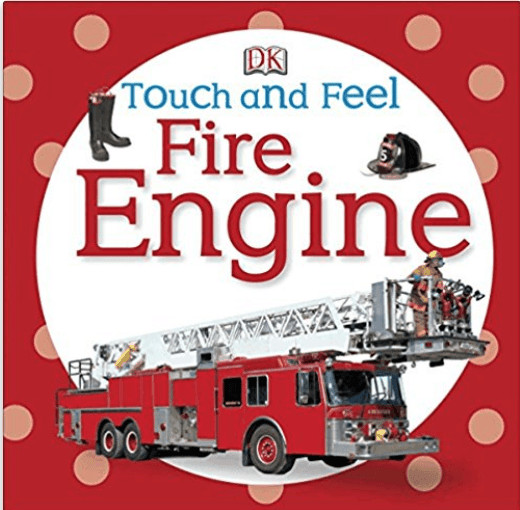 Touch & Feel Fire Engine - This small book is best for the smallest of readers. It is full of textures and bright photographs to delight little ones' eyes and fingers.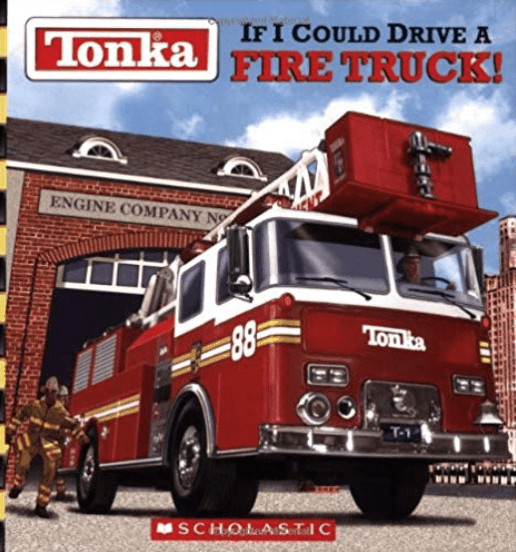 PinIf I Could Drive a Firetruck - It's not easy to come by, but this book is about a little girl who dreams of being a firefighter.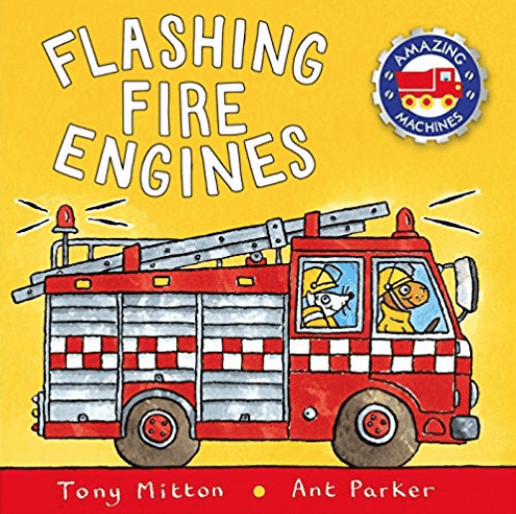 Flashing Fire Engines - Another for the very young, this is a rhyming story about some animal firefighters who are always the first on the scene.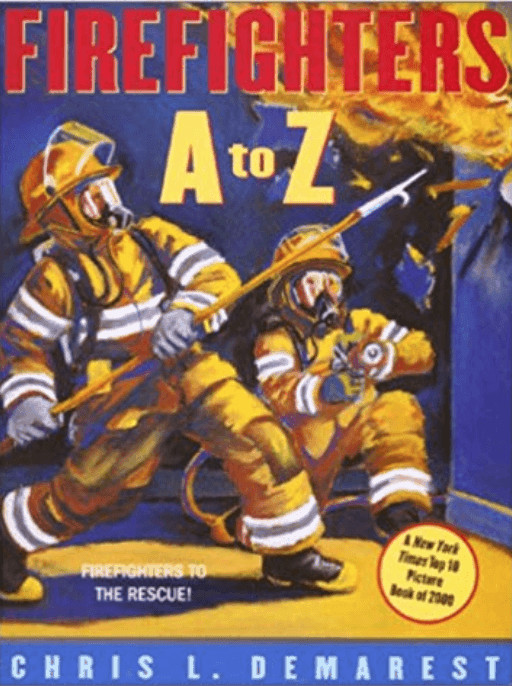 PinFirefighters A to Z - This is an awesome book that's packed with real information about real firefighters. It talks about both men and women and about what they really do (no cat rescues here). It's very detailed, but not so much as to overwhelm a young reader or listener.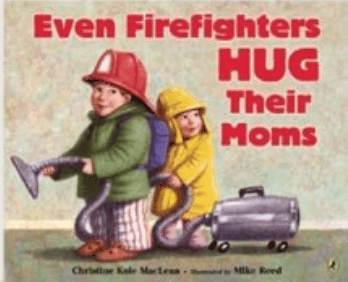 Even Firefighters Hug Their Mom - This is an adorable little book about two kids who play pretend and tell their mom that they don't have any time to stop and give her a hug. There's not so much real info about fires or firefighters, but it's still cute and deals with the topic in a general way.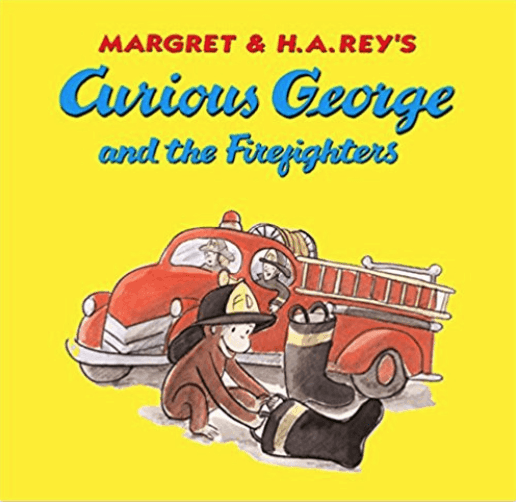 Curious George and the Fire Station - You know, Curious George. He is cute and funny and mischievous without meaning to be. Like Even Firefighters Hug Their Mom, this book isn't heavy on the firefighter info, but it is really cute and an engaging story for little ones, especially those who already know and love George.
How would you play with a pretend fire hose?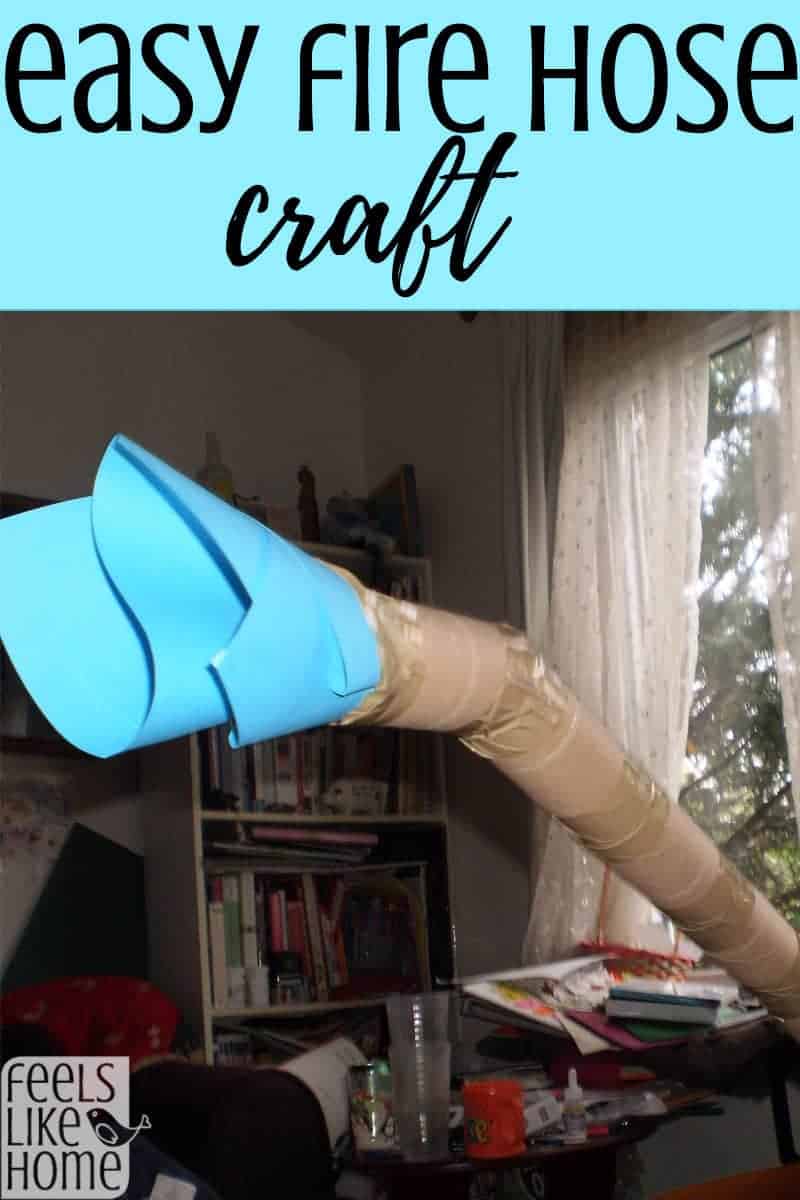 Pin