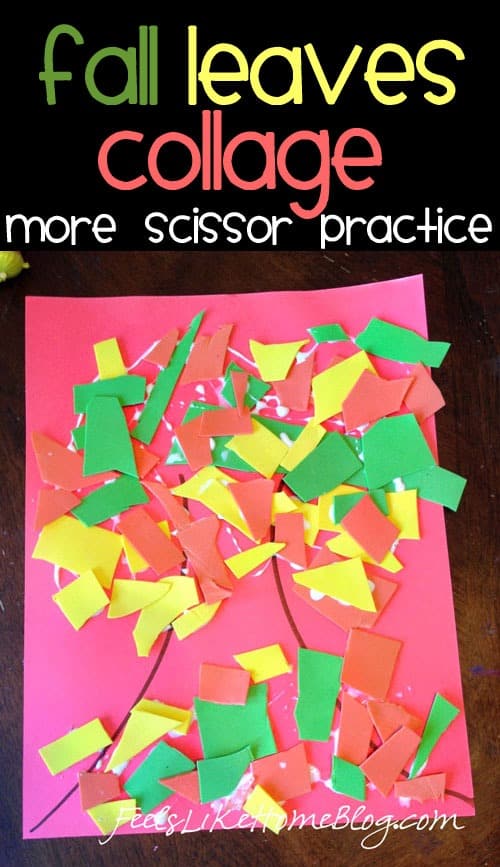 Pin
Allie loves to cut with scissors. She cuts up everything she can find, but she especially likes to cut craft foam because cutting it is smooth and easy, like a knife through butter.
My last scissor practice post was sort of free form. I helped Allie to cut straight lines and shapes, and she turned them into a fish.
Pin
This time, I gave her a little more structure in the finished project but a lot less structure in the cutting. Here's what we did.
Fall Leaves Collage Materials
Kid scissors (obviously)
Craft foam in four colors
Dark-colored marker
Glue
Fall Leaves Collage Instructions
1. Draw a basic tree shape on a piece of craft foam. Talk to your wee one about the shape of a tree and where the leaves would be and where the roots would be and what a tree trunk looks like.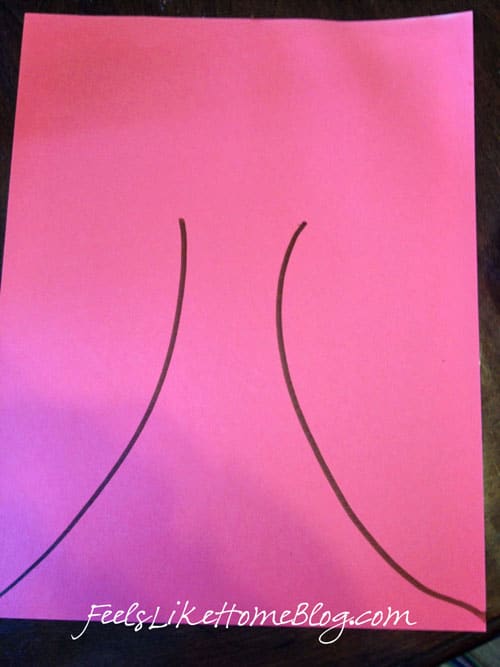 Pin
2. Ask your wee one what leaves look like. Help her to cut some foam - we choose yellow, orange, and green - into leaf shapes. Or somethings that she thinks looks like leaves. Allie likes to cut straight lines right now, so she cut lots of strips and rectangles and squares.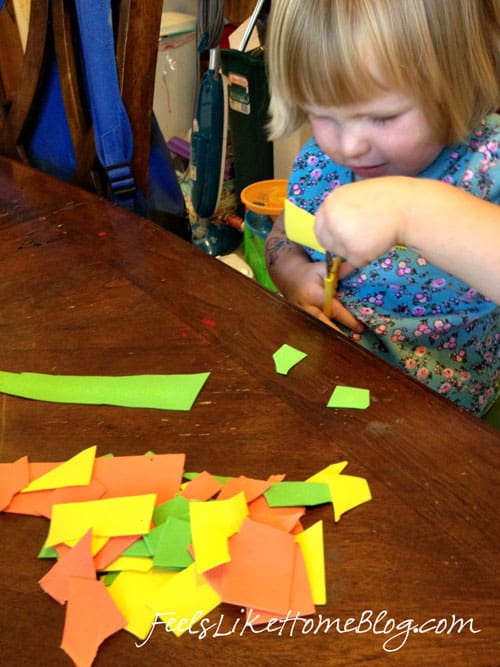 Pin
3. Help your little one put lots of glue on her tree where the leaves would go. When I asked Allie where the leaves should go, she first said at the top, then she said they fell down and put them at the bottom, too. It all works.
When kids make creative decisions, let them go with it.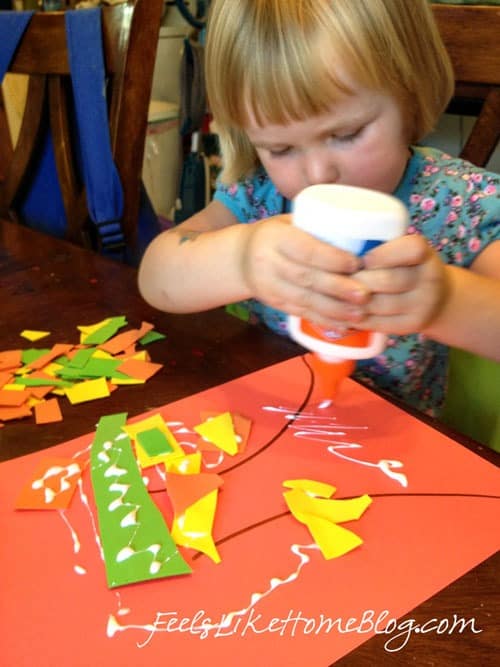 Pin
4. She kept putting glue on her tree and more foam and more glue and more foam until she was happy with her tree.
Pin
And then we let it dry.
Beautiful fall leaves collage and lots of cutting practice, too.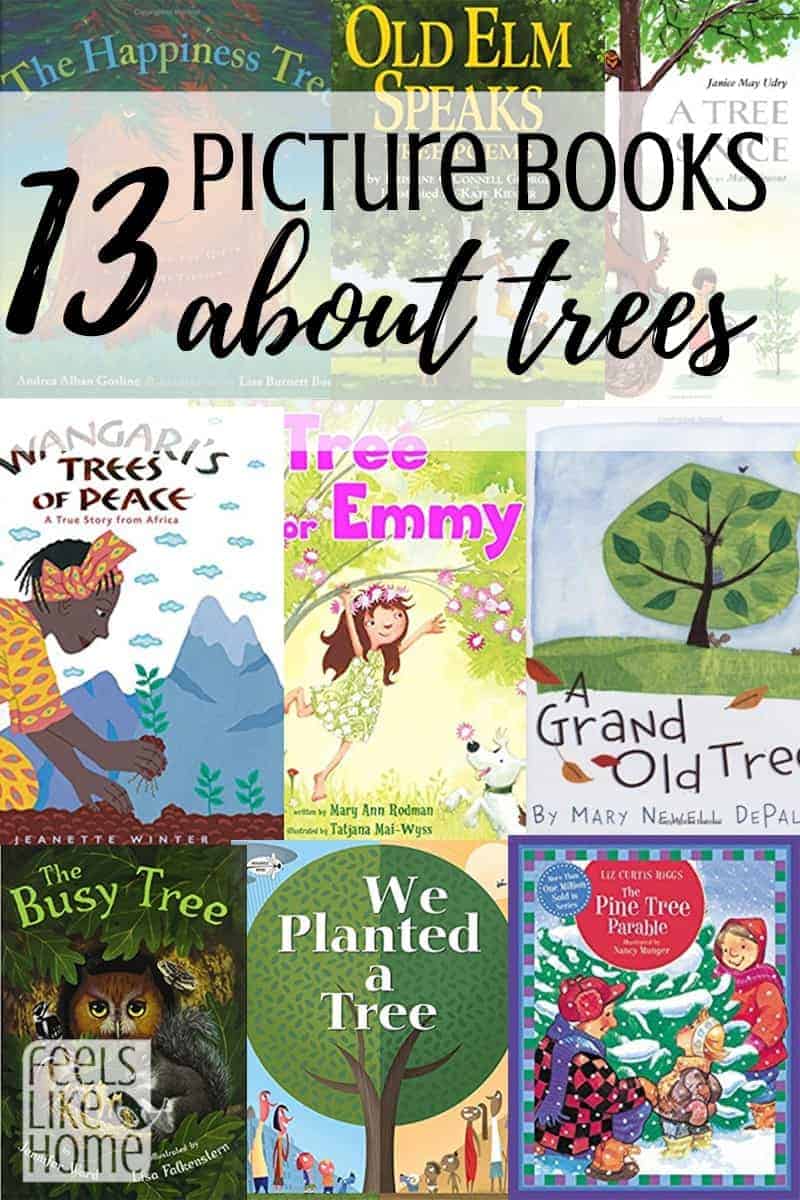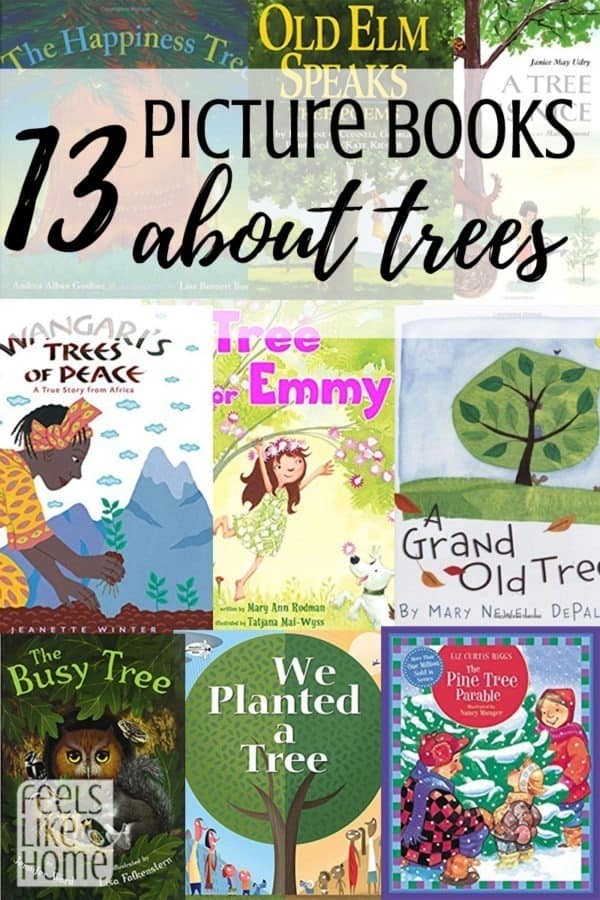 Pin
Pair it with these 13 preschool books about trees
Here are some of our favorite books about trees for this age: