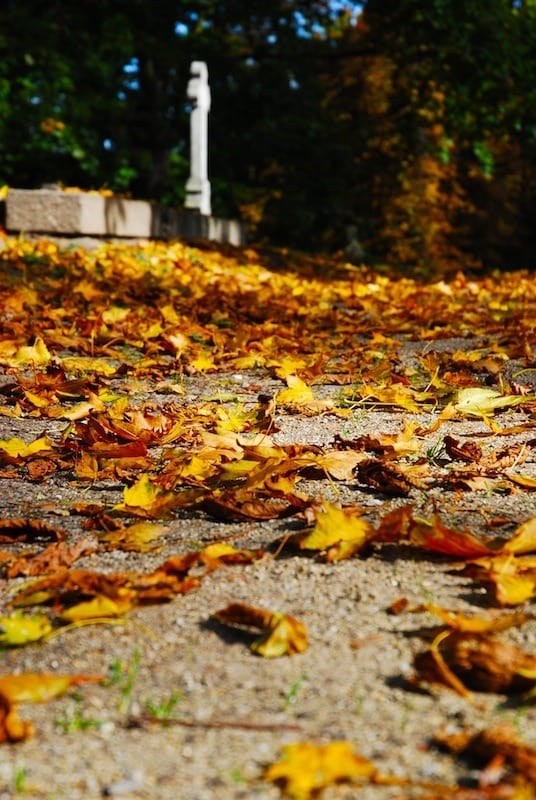 Pin
Grief is a funny thing.
I'll go for weeks, feeling mostly okay, not missing her so badly, not crying for days and days.
Then BAM!
My gaze lands on the picture of my parents at my wedding.
Or when I agreed to make plans to go out to eat on Thanksgiving because being at home without her and her perfect turkey gravy is just too hard.
Or when my husband and kids decorated the giant Christmas tree that she bought when I was a little girl.
Or when made out my Christmas gift planning list and write her name after my kids' names and begin to brainstorm what she'd like.
The feelings come flooding back, inundating me with unending tears. The memories of her in the casket in the green satin shirt my sisters and I chose, of her in her cardboard box topped with flowers sliding into the crematory oven, the big, dark empty hole in my life that no one can fill.
It hurts now as much as ever, and I go about my days hiding my tears and wiping my nose so everyone thinks that everything's fine.
Everything's not fine.
On these days, everything reminds me of her:
The turtle-shaped soaps in the bathroom (a gift from her), my scrapbooking supplies (something we did together), the plants (from her funeral), the Welcome Santa sign (another gift - her favorite hobby was shopping), the cat's water fountain (she complained it was dirty and cleaned it every time she came over), the very cats themselves (she played with them every time she came over).
Everywhere I look, there she is - and it is unbearable.
I can't breathe.
I cry until my head hurts and my stomach hurts and I can find no joy, not even in the monkeys she asked to see often in her dying days. We saw her almost every day in those last weeks.
(Those monkeys would be her grandchildren, in case you're confused.)
She bought them Christmas presents. In the spring, before she needed a wheelchair, before leaving the house made her too tired, before she was a dying person who looked a little like my mom.
She thought she'd still be here at Christmastime. She loved Christmastime.
She thought she'd be the 1% who beat pancreatic cancer. She knew she would be.
I don't know how my kids will react to gifts from Grandma.
Allie is already starting to forget. She will be confused; she thinks Aunt Amanda is hiding Grandma some place. Or she did before she didn't know who Grandma was.
My friends have told me that Allie will remember her through stories and photos, but I can't talk about her right now.
I don't know how they will react to the presents, but I know how I will.
I'll take a deep breath and turn my head and wipe my nose and try to keep myself together and make everyone believe that I'm not depressed, that I'm not still shattered inside - that everything is just fine.
Everything's not fine.