This past weekend, I went to the Allume Conference for Christian women who blog. I've been to this conference (formerly called Relevant) twice before, and I almost didn't go this year.
Tickets for the conference sold out in August, and I'd never purchased one. I thought I would be okay with not going, and then buzz surrounding the conference grew, and I felt a pull to attend.
I knew I would go if I was meant to go, so I mentioned that I was looking for a ticket on Twitter a few times. Less than 24 hours after I first asked, someone offered to sell me a ticket.
It was just meant to be.
Some blogging conferences are just networking events. I go, I rub elbows and collect business cards, and I leave.
Other blogging conferences leave footprints on my heart. Allume was one of those.
These are the footprints:
1. Sometimes you need a soft place.
I found out that my mom has pancreatic cancer just before dinner on the first night of the conference. I'm sure you can imagine how I was feeling.
My dear, sweet friends gathered their arms around me and hugged me and prayed for me until I stopped crying. People I didn't even know prayed with me. (Thank you for that whoever you are.)
I spent time with my people, the people who knew me, the people who were easy to talk to. They were the people who understood when I didn't have much to say, and they didn't push.
2. Almost every problem looks better after a good night's sleep.
I felt lost after dinner on Thursday.
I ate a few cupcakes and left the conference, needing badly to go to bed and let my unconscious mind process my mom's diagnosis.
A good night's sleep didn't fix anything, and it didn't make me less sad. What it did do was give me perspective and let me enjoy my time at the conference and learn from my experience there.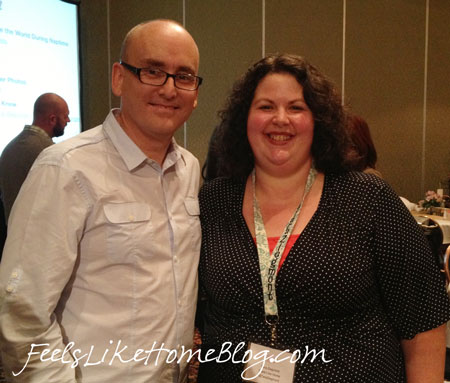 Pin
3. Famous people are people, too.
At dinner on Thursday evening, I sat down next to Darren Rowse. I expected a slick businessman who talked only about blogging and his prosperity.
I was grossly wrong.
Darren and I chatted about our families and our backgrounds. I think blogging may have come up once.
When dinner was over and we all left in different directions, I was struck by his humanity. It's so easy to characterize a person by his celebrity. He is, after all, the Problogger.
But he is also a father, a husband, an elder in a church, a former pastor, and a lover of chocolate mud cake. He's shy, funny, kind, and interesting.
In short, he's just another person, not at all like my misguided expectation.
4. People who get what they want take initiative.
This came up over and over in different conversations and different sessions.
If you want to have friends, you have to go out and extend invitations.
If you want to do business, you have to go out and pitch people.
If you want to succeed, you have to get off your butt.
And Facebook.
5. God works in quiet moments.
This came up over and over, too.
Initiative is important, but rest is equally important.
The Nester said if you only have ideas in the shower and when you're going to sleep, you are not giving yourself enough rest.
Hm.
I may complain about that very thing nearly every day.
I need more rest, for sure. I've been trying to pare down my commitments and my schedule over the past month or two, but I think I need to start over and pare more.
6. Pictures are more reliable than memories.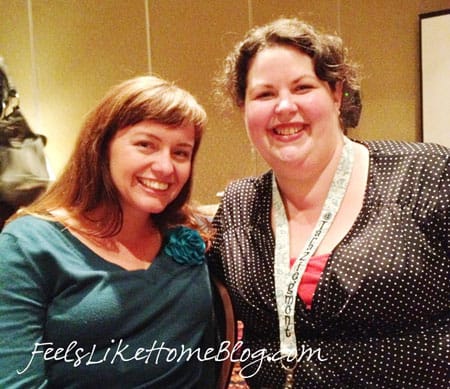 Pin
I didn't take enough pictures at these things. I spent the entire weekend with my friend, Cheryl and her wee baby, and I don't have a single photograph of either one of them.
Lame.
7. It's okay to talk business sometimes.
The last time I met Tsh, we talked about something that I do not recall because I didn't want to monopolize the conversation. I never asked the big blogging question I had for her.
She encouraged me to Tweet her any time, and I still never asked my big question.
When I saw her at Allume this year, I decided that I would finally get around to asking my big question, and I did.
Tsh's answer completely resolved my dilemma.
And that is the end of that.
8. Grace is more than my child's name.
According to the dictionary, grace can mean courteous goodwill.
I have a hard time extending grace sometimes. (Who doesn't?)
Look how I found my car on Saturday afternoon: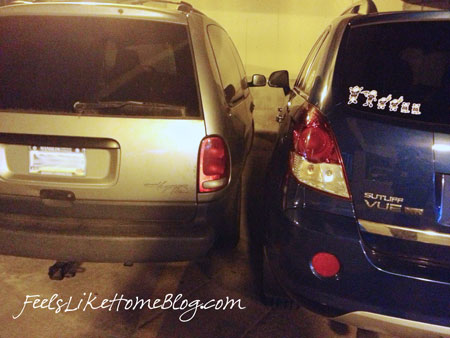 Pin
That van (whose license plate I was dying to leave intact) parked so far over the line that I couldn't even open my car door. What was he thinking?!
I spent far too long being angry about this.
When the van was still there on Saturday night, my friend, Jessie Leigh, climbed in through the passenger door and moved my car for me. It was all over in a matter of minutes.
So why am I still irked?
This shouldn't even be on my list. I need to extend grace to this driver and just move on.
9. Everyone is a mess.
Before you get indignant, let me explain.
Sally Clarkson talked about how we mothers don't take the time to reach out to one another because we all fell like we're falling apart.
Ann Voskamp talked about how we are all broken, and in our brokenness, we find grace and love.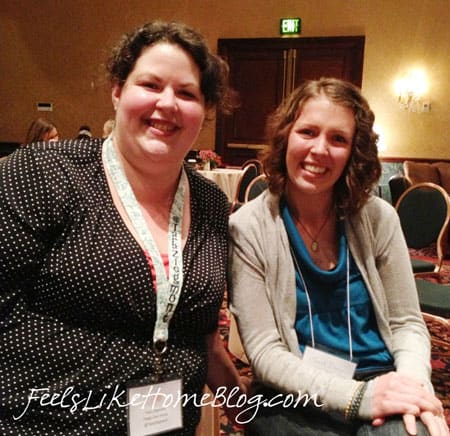 Pin
In short, every single one of us feels like we're a mess. Instead of letting our messes isolate us or define us, we need to use them to knit us together.
10. Your comfort zone holds you hostage.
I've written this before, and it is true.
I had a good reason to stick to my comfort zone, to stay in safe waters.
Still.
I held myself hostage.
Almost at the end of the conference, I bumped into Mandi Ehman, a blogger I've known for years.
I couldn't believe that it was the very first time I'd seen her, and I wondered how many other people I could've should've met at Allume if only I'd pulled my head out of my shell a little bit.
I have so many more notes from Allume. I think I'll write another post later this week.