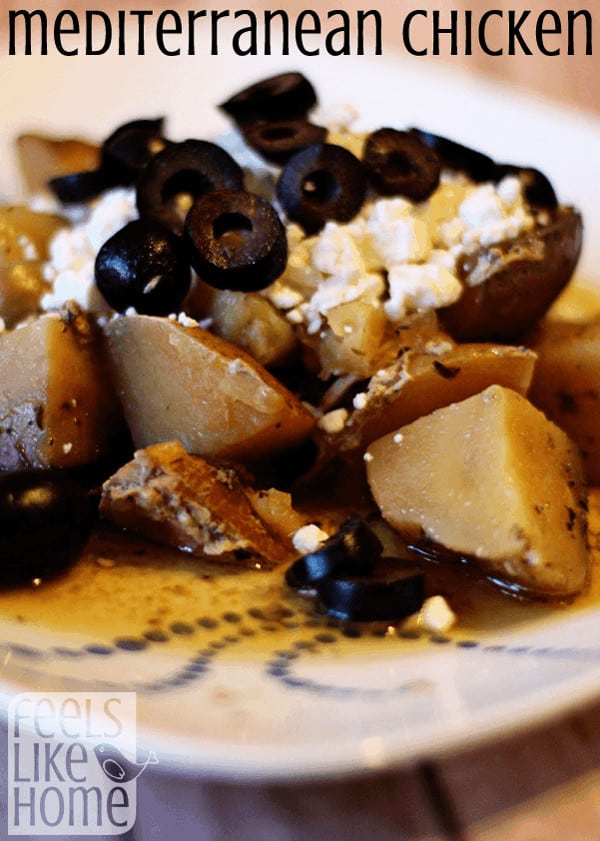 Olives are ubiquitous at my house. They're always on the table. Special occasions call for olives. Sundays call for olives. We eat olives just about every day.
My kids' favorite part of black olives is putting them on their fingers and pretending to be monsters. I'm not saying you have to do that to make this recipe, but if you feel so inclined, it definitely adds to the charm.
Anyway, we tried this recipe recently and loved it. After a day in the crock-pot, the chicken is fall apart tender, the potatoes are perfect, and the feta and olives add a fresh zest of flavor. Everybody had seconds.
Recipe