This fun Christmas Countdown for kids uses a paper chain Advent calendar. This interactive family tradition includes lots of Christmas activities for kids.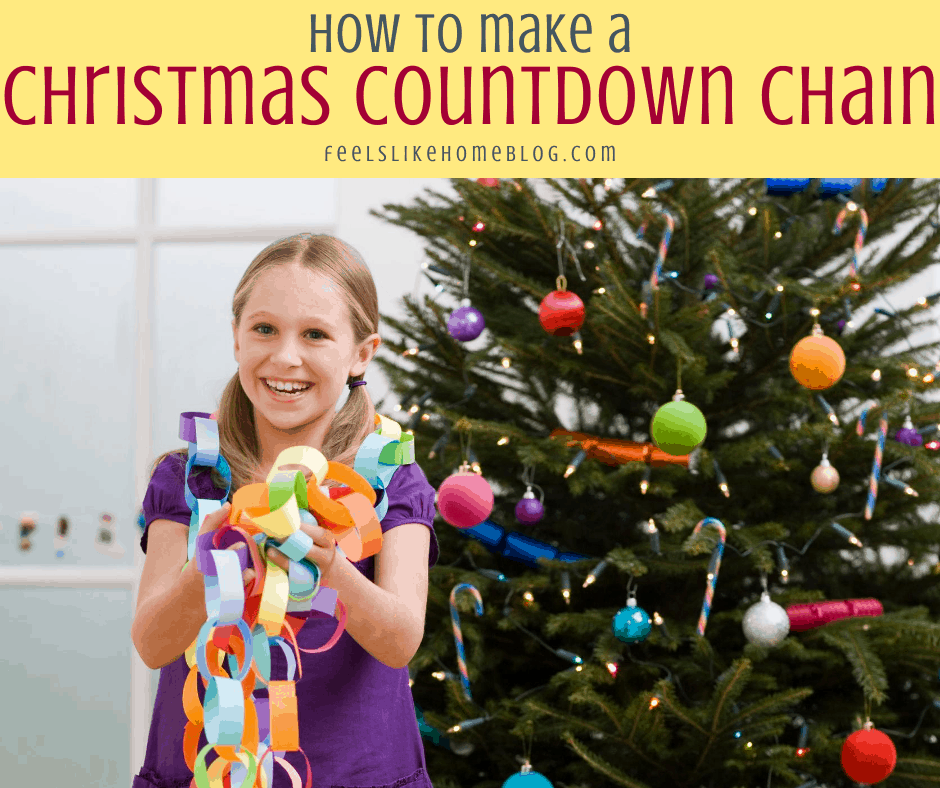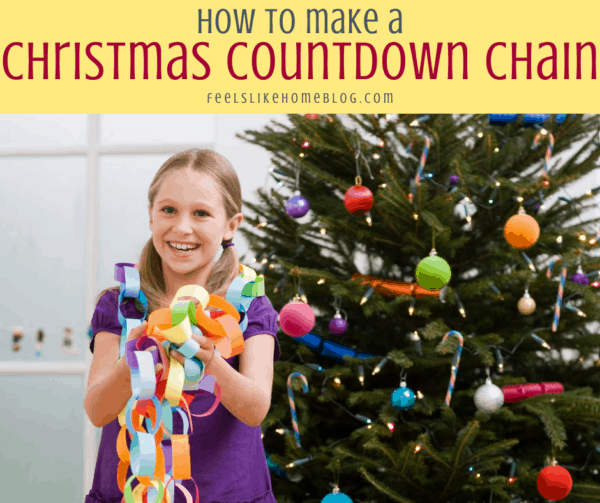 I'm not very good at waiting.
I seem to have created a child who's also not very good at waiting.
To help her learn to wait, we have tried two different activities over the last couple of months.
Countdown Calendar
The weeks before our beach vacation dragged on and on. Grace didn't understand "three weeks," so we counted down the days on our calendar.
I put a giant beach-themed sticker on our departure date, and we put a small sticker on the calendar each night at bed time.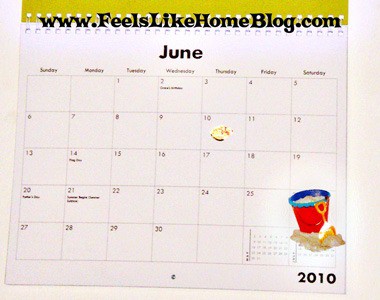 Pin
By the night before, our calendar was covered with stickers, and Grace knew that meant we were ready to leave.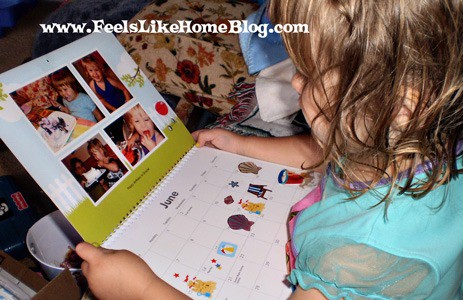 Pin
It was a fun way for her to track each day as our vacation approached.
Grace asked if we could do another countdown calendar for Christmas, but since she asked back in August, I didn't think it would work out all that well.
She hasn't asked lately, but we are both having a hard time waiting.
We're waiting for Thanksgiving.
We're waiting for Christmas.
We're waiting for the birth of our January baby.
There's a lot of waiting going on around here. Plus, I'm on bed rest, which makes the days go so much more slowly than before.
We needed a way to count down the days. We needed something to look forward to each day.
Christmas Countdown Chain
Since our wait is spread across two pages of the calendar, I didn't think stickers on the calendar would work as well as they had the last time. Instead, I decided to make a paper chain.
I thought my paper chain idea was clever and original. And then I started looking online for Christmas-themed activities, and I realized that dozens of other people have also down paper chain countdowns. Oh, well.
Paper chains are easy to make.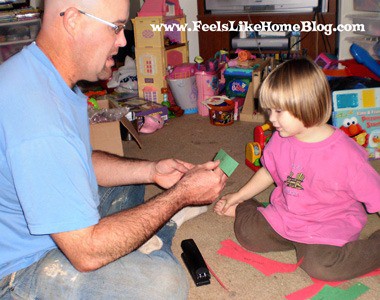 Pin
You cut paper into strips (about 1.5" inches wide and the width of a piece of construction paper), link them together, and staple them.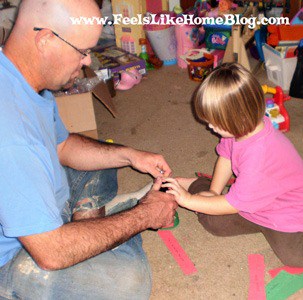 Pin
To make the countdown chain activity more fun (and interesting, since I don't have much else to do these days), I wrote one Christmas-themed activity on each paper before Joe stapled them together.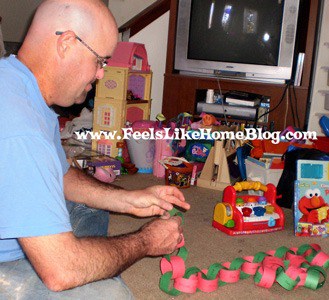 Pin
As we remove each link from the chain, we'll do whatever I've written on it.
A Note About Reading
I didn't make any links for reading activities. Grace and I read for at least an hour a day anyway, and I never put the Christmas books away.
We've been reading Who Is Coming to Our House? and Bear Stays Up for Christmas and How the Grinch Stole Christmas! for weeks, so it wouldn't make sense to say "Read XYZ story." It wouldn't be a special activity.
If you want to include books on your list, check out 101 Best Christmas Books for Kids for some really great recommendations for your whole family.
Christmas Activities for our Countdown Chain
Bake cookies
Put up a special tree in Grace's room
Make Christmas ornaments for Grace's tree
Wrap presents
Make paper snowflakes
Make Christmas cards
Make a hand print wreath
Learn & color the 12 days of Christmas
Make & decorate a paper Christmas tree
Make a Christmas shape book
Make reindeer food
Make a garland from dyed pasta
Make reindeer from Nutter Butter cookies (we did these last year, and they were awesome)
Write a letter to Mrs. Santa (Grace is seriously terrified of Mr. Claus)
Make peppermint bath scrub to give as a gift
Make snowman blocks
Color Christmas presents (from the Christmas tot book)
Make a birthday card for Jesus
Match candy cane letters (from the Christmas tot book)
Make button candy canes
Celebrate J is for Jesus
Play a snowflake matching game
Make a birthday cake for Jesus
Make more Christmas crafts
Paint our finger nails and toe nails
Make homemade ice cream
Make salt dough ornaments
Drink hot chocolate with marshmallows and candy canes
Write a letter to Evelyn, the child we sponsor through Compassion International
Make a Gifts for Jesus poster
Try to make paper snowflakes
Make festive colored popcorn
Bake pies - pumpkin, pecan, cherry, cinnamon roll pie
Make fancy place cards or placemats for Thanksgiving
Advent Traditions
Our Christmas countdown chain is totally separate from our advent traditions.
Beginning on November 28, we'll celebrate Advent with an advent wreath, Jesse tree, and nightly prayer and Bible readings.
I have been looking forward to Advent since the summer; it's a time of learning, hope, happiness, and anticipation, but this Christmas countdown chain is a whole other thing. It will allow us to celebrate the season of Christmas in little ways every day. They aren't specifically Christian ideas; they don't all involve the Bible, but they are fun and that's what we need right now.