It's hard to make happy family memories with your kids while your mother is slowly slipping away.
Impossibly hard.
Questioning God hard.
Crying alone in the dark late at night hard.
It's so unfair.
Neither is it appropriate for my kids to see me moping through my life, mired in depression and self-pity. (Allie asks What happened? Why Mommy cryin'? Mommy sad? way more than I think is acceptable.)
When we're not otherwise occupied with camps or playdates or helping Grandma and Pappy, we spend a lot of time at Hersheypark. It's a convenient escape.
We hike up and down the hills in the sticky, sweaty air and blazing, hot sun, and we swim too long in the turbulent wave pool, and we wear ourselves out.
To complete exhaustion.
It's harder to feel sad when your mind is busy thinking about how sore and tired your legs are and how prickly your sunburn is and how stiff your back is. You can't think about two things at once.
Anyway, it works for me.
I paid way too much for these amazing photos of the girls in the splash park (or whatever this place is called). We don't go to it very much because Grace says she hates it, but it doesn't look to me like she hates it at all.
She's allowed to be fickle and make no sense.
I bought the pictures because they made me smile. She captured my two children so perfectly.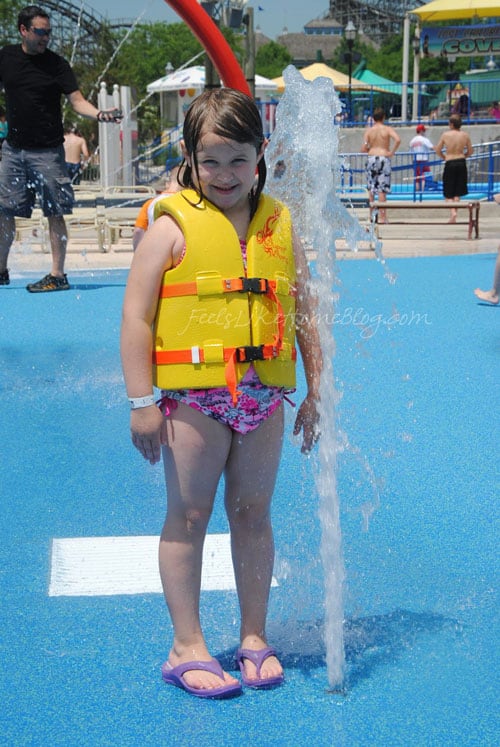 Pin
Grace has her bathing suit on backwards.
Pin
There is no risk of drowning, but Grace is wearing her life jacket.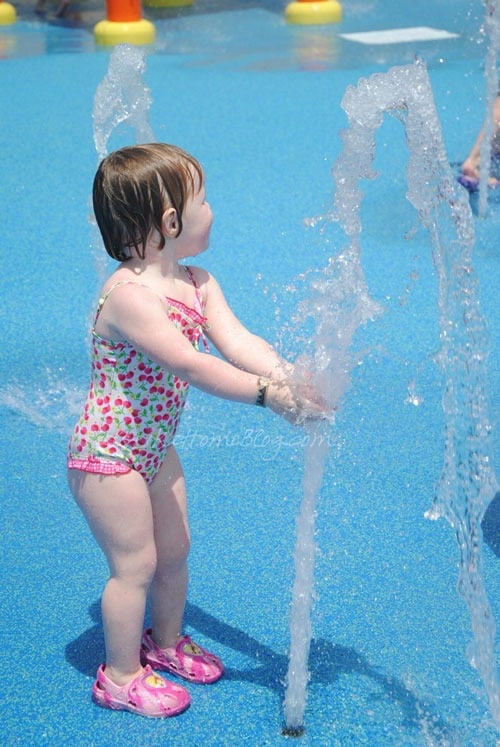 Pin
Allie removed her life jacket and left it somewhere.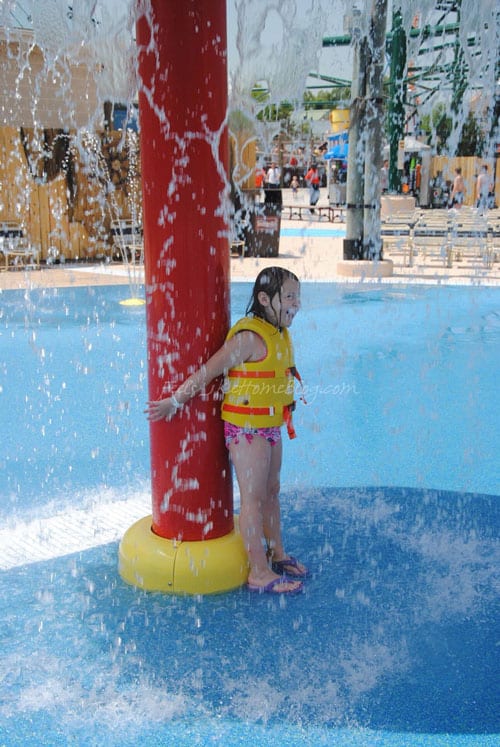 Pin
I can hear them squealing and laughing.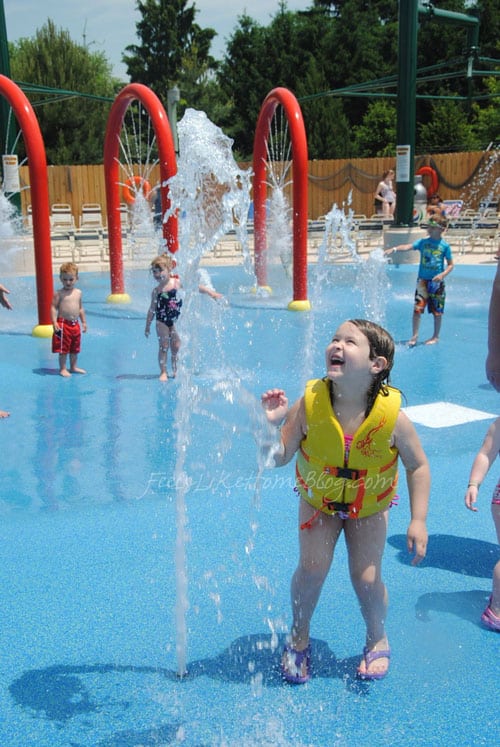 Pin
The jets of water go up and down and cut out and restart unpredictably.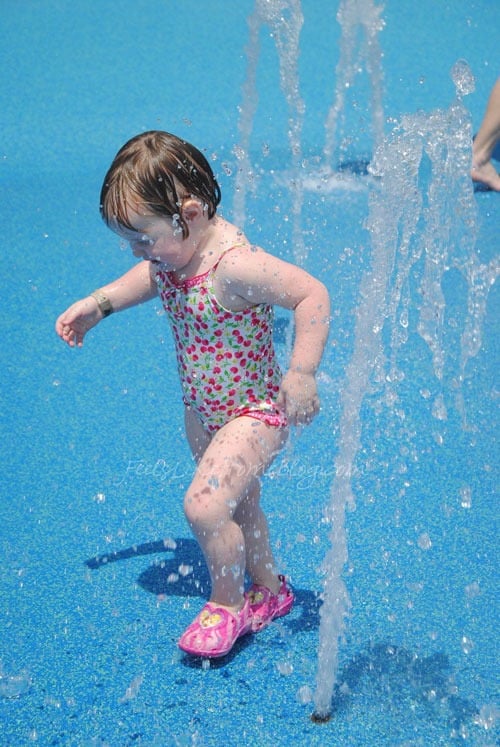 Pin
I hope Grace and Allie always get along as well as they do now. They play so nicely together - most of the time.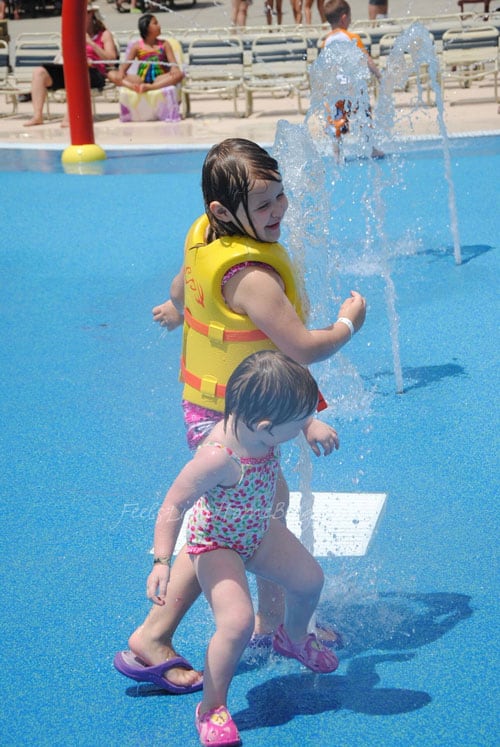 Pin
I wish my mom could play in the water with us. She has a season pass, but she's never been able to use it. She's never even gotten her picture taken for it.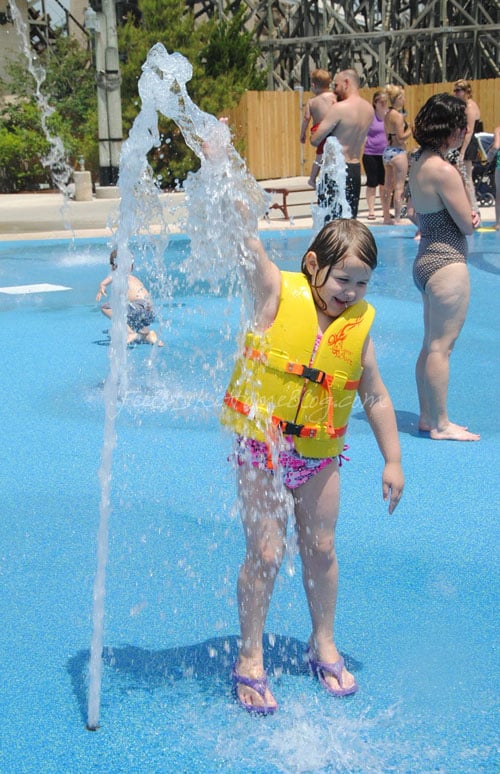 Pin
I may not have much to say these next few days.
My heart is too heavy.
I'll be back when I can come back. Please understand, and please check back in a week or so.