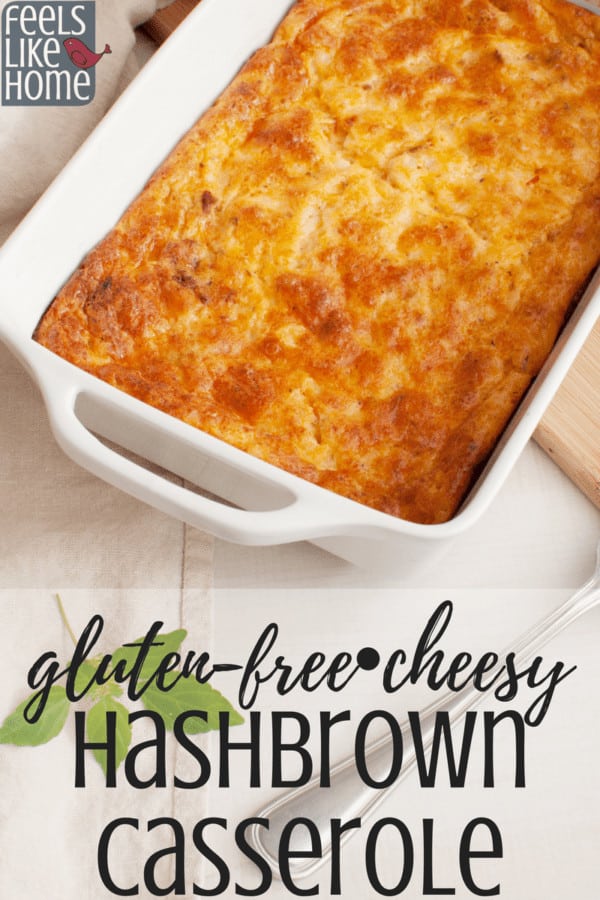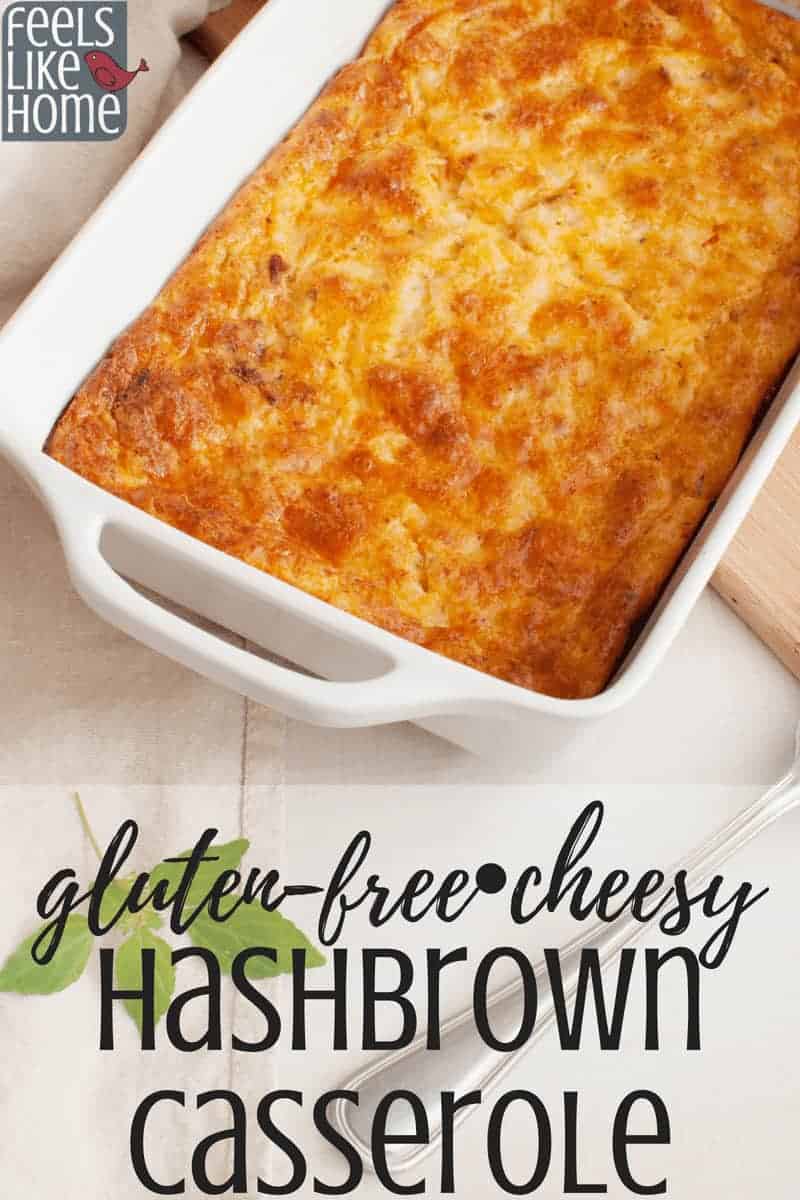 This cheesy hash brown casserole is creamy and gluten-free. The addition of shredded chicken or diced ham makes it a full meal all by itself, though you could also add a small salad as a side dish.
We made this casserole for dinner last week, and it was very fine. I ate the leftovers for every meal until they were gone. It really was that good.
Cheese, potatoes, crunchy. How can you go wrong?
You can't.
The only snag is that this is the least healthy potato dish ever. (Maybe not ever. It's not deep fried. But close.)
It's definitely an occasional treat, not an everyday food. But then, you're a grownup, and you can eat unhealthy potatoes anytime you want to. Have fun.
When you make this, don't skip the step where you sauté the onions. Onions really make the potatoes in this dish sing, but if you don't sauté them first, you will have raw onions in your finished casserole. Any nobody likes raw onions in their cooked potatoes.
Ask me how I know. Better yet, don't. I don't want to relive that experience.
Just trust me. Cook the onions first.
One more thing. If you're not gluten-free, I think this would be really good with some of those french fried onions on top rather than corn flakes. Corn flakes are good and do give it a nice crunch on top, but I used to love those onions and think they would really elevate the casserole to a whole new level.
While you're here, take a look at these delicious brunch recipes:
Baked Apple Pecan Pancakes
Carrot Cake Pancakes
Cheese & Green Chile Oven Omelette
Omelet Roll Up
This cheesy hash brown casserole can be a breakfast, brunch, lunch, or dinner recipe because it is so versatile and delicious. Your guests are going to love it as much as my family did!