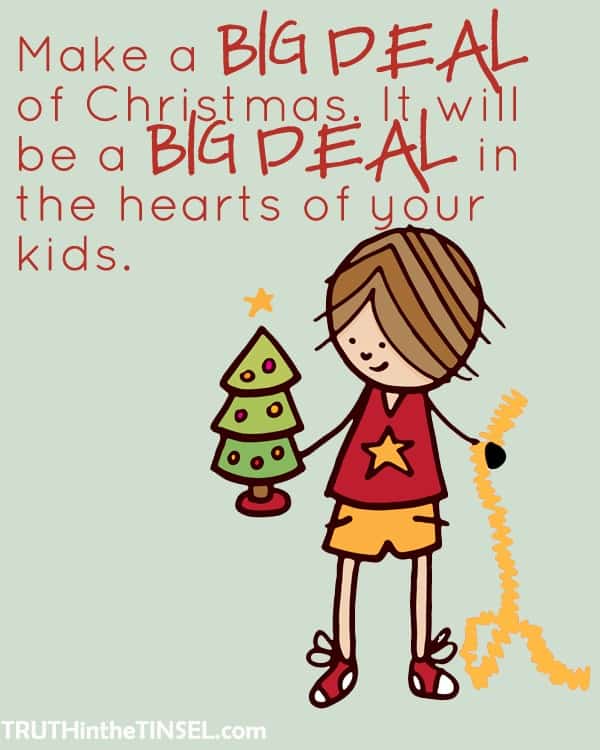 Pin
Jesus is a big deal, isn't He? I sorta think so.
Is He bigger than your Christmas tree?
Bigger than the presents your kids get on Christmas morning?
He should be.
Advent, the celebration of the coming of our Lord and Savior, begins this year on December 2. That's exactly 23 days away from today.
The Jesse Tree is and always will be my favorite way to celebrate Advent, but last year, we added an awesome supplement.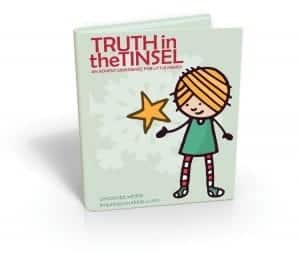 Pin
Written by my friend, Amanda, Truth in the Tinsel involves a daily Bible reading from the Christmas story along with a craft project, a discussion point, and a related activity for later in the day.
Grace adores crafts, and it was nice to have all the crafts in one place, all listed with the patterns, materials, and scriptures. We're going to go through the whole book again this year.
You'll love how Truth in the Tinsel lays everything out, making it so easy for parents. Each page looks like this: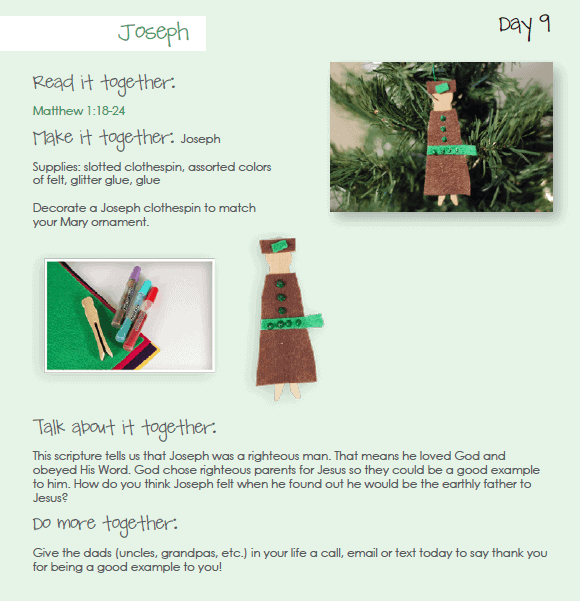 Pin
This year, Amanda has added printable ornaments for those days when you're too busy or too harried to do the whole craft project. They're adorable. Her son colored this one. As you can see, it's a sheep wearing a space helmet.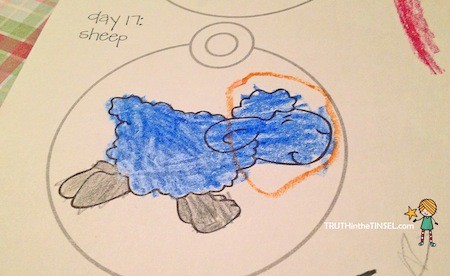 Pin
Make this the year you make a big deal out of Jesus.
Celebrate Advent.
Celebrate Jesus.