We are big, big readers. We always have been.
Grace is getting better at reading on her own, but she still prefers to be read to.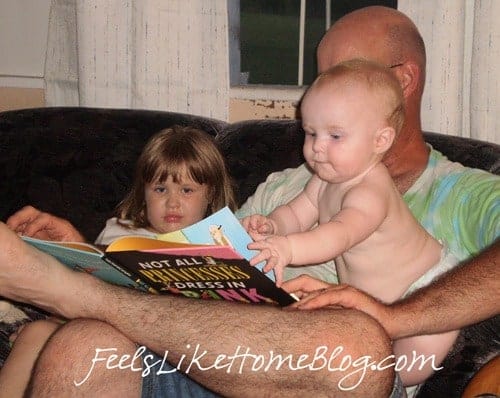 Pin
The books on this book list and this book list and those listed here and here are still popular around here.
These books have also found Grace's favor recently:
What books are you and your kids reading these days?
This post contains affiliate links, and I received review copies of the ones with a *. I included each and every one because we enjoy reading them together, and we read them more often than the other books on our shelf.