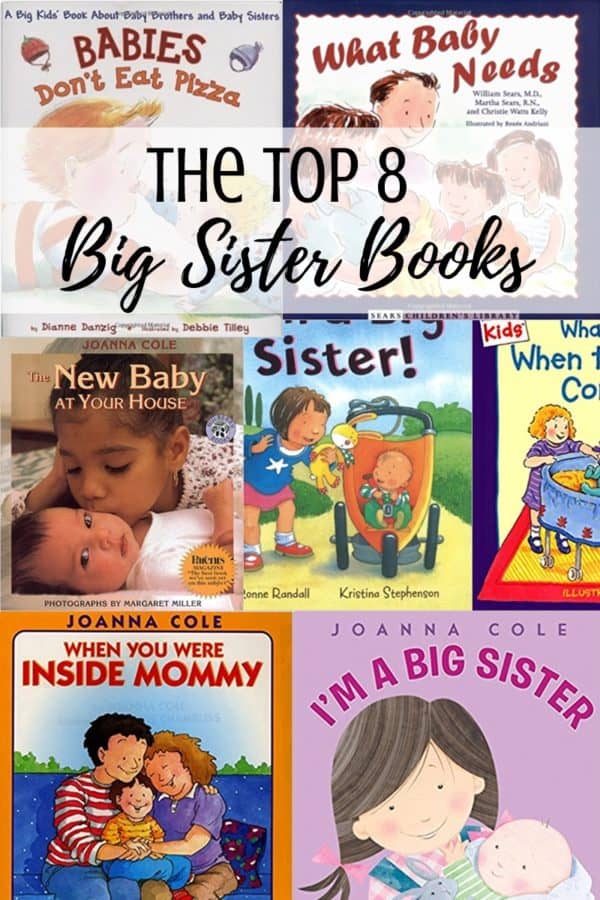 Pin
When I wrote about Grace's big sister gift, several readers emailed to ask why I hadn't included any big sister books in the backpack.
The simple answer is that I've gone well overboard in that area, and we have a handful of big sister books already.
Here are the ones that we like:
In the interest of not going overboard, I am not buying any more big sister books.
But if I did buy another book or two, it would be these:
This one looks awesome! It explains that having a new baby can be hard and sometimes kids don't like it. I want to have this one on hand just in case we run in to problems.

A lot of our parenting decisions are based on Sears' Attachment Parenting model, so I think this book would be helpful in explaining what's going on in terms she can understand.

The Amazon reviews on this one are mixed, but I think it looks really good.
What big sister or new baby books have helped your older children adjust to a new family member?