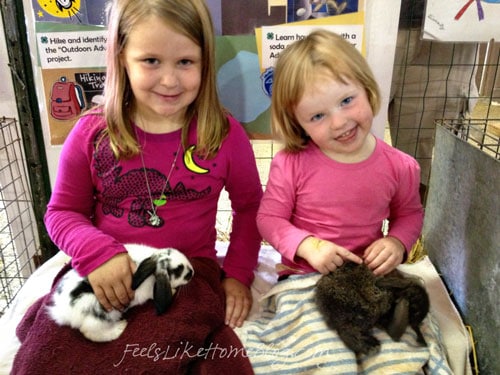 Pin
My daughters are the most magnificent creatures on the planet: beautiful, amazing, and precocious. They are affectionate and giggly, and they are a joy to be around.
Last night, Allie looked into my eyes, said Mommy, you my bess fwen, and kissed me and squeezed my neck.
Also, they are crazy.
Before you judge me (or them), I love that they are crazy. They are crazy and passionate and wonderful. Allie is audacious, bold and unafraid. Grace is more sensitive, more reserved, more cautious, but follows her sister right into the crazy every chance she gets.
My dad sometimes says, "If you were a better parent, you would give them rules and make them behave better."
I couldn't disagree more.
My girls are rowdy. The comment I hear most from strangers is that they're busy, and they are.
Very.
Their minds are constantly looking for something to get into, something to solve, something to dissect and understand. Their feet and their hands are never still; they explore and learn and push all the time.
My girls are observant and curious; they miss nothing. They are tenacious and determined and clever. They are also merry and vibrant and loud.
In short, they are crazy.
Kids like mine can be very difficult to manage, especially in public. I have to be vigilant. I believe my job is to make sure they're safe, not hurting anything, and learning respect for themselves and other people.
When they're awake, I rarely have a moment to relax or sit down. I don't work until my husband gets home from his job. I'm okay with that; I sit down and work when they're in the bathtub or asleep.
The thing is, I don't want my girls to behave any differently (most of the time). I want them to be free to explore and learn. I want them to be thinkers who push boundaries and live outside the box. I want them to discover and create. I want them to be independent and confident and unabashedly themselves.
I'm not the perfect parent. In the middle of a tantrum, I wish parenting crazy children were a little easier. I would love to put them in bed at night, turn off the light, and not see or hear them again until the morning. I would love to sit down in a restaurant and feed them without mitigating the madness.
Someday, I will.
In the grand scheme of raising adults, I know that these headstrong, high maintenance, high needs children are going to grow up to be innovators. They will be lifelong learners. They will inspire and teach others.
When I think about the traits of highly successful adults, I think about the very traits that make my children difficult to parent.
So take heed, you parents of difficult, busy, crazy children: Don't let anyone tell you that you aren't doing a good job. Your children will grow up, and they will be splendid and productive adults. Your hard work will soon let up, and the same characteristics that made you feel like pulling your hair out will make them a great benefit to this world.