This is a classic, is it not?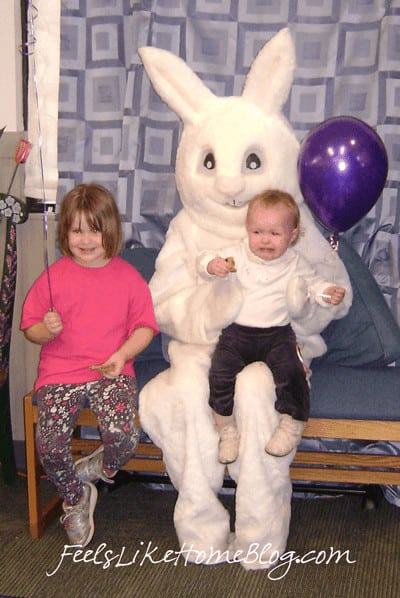 Pin
To anyone else, these are probably the expected reactions. I was shocked.
Grace is usually hesitant and anxious. She usually cries and refuses to sit with the Easter bunny and Santa and anyone else who isn't her mother.
Allie is usually audacious and daring. She usually runs through the world with reckless abandon.
On the other hand, she has moments when she wants to be held by her mother and only her mother.
This wasn't one of those moments. She would've been happy with anyone whose eyes were smaller than her face.
Poor kid.