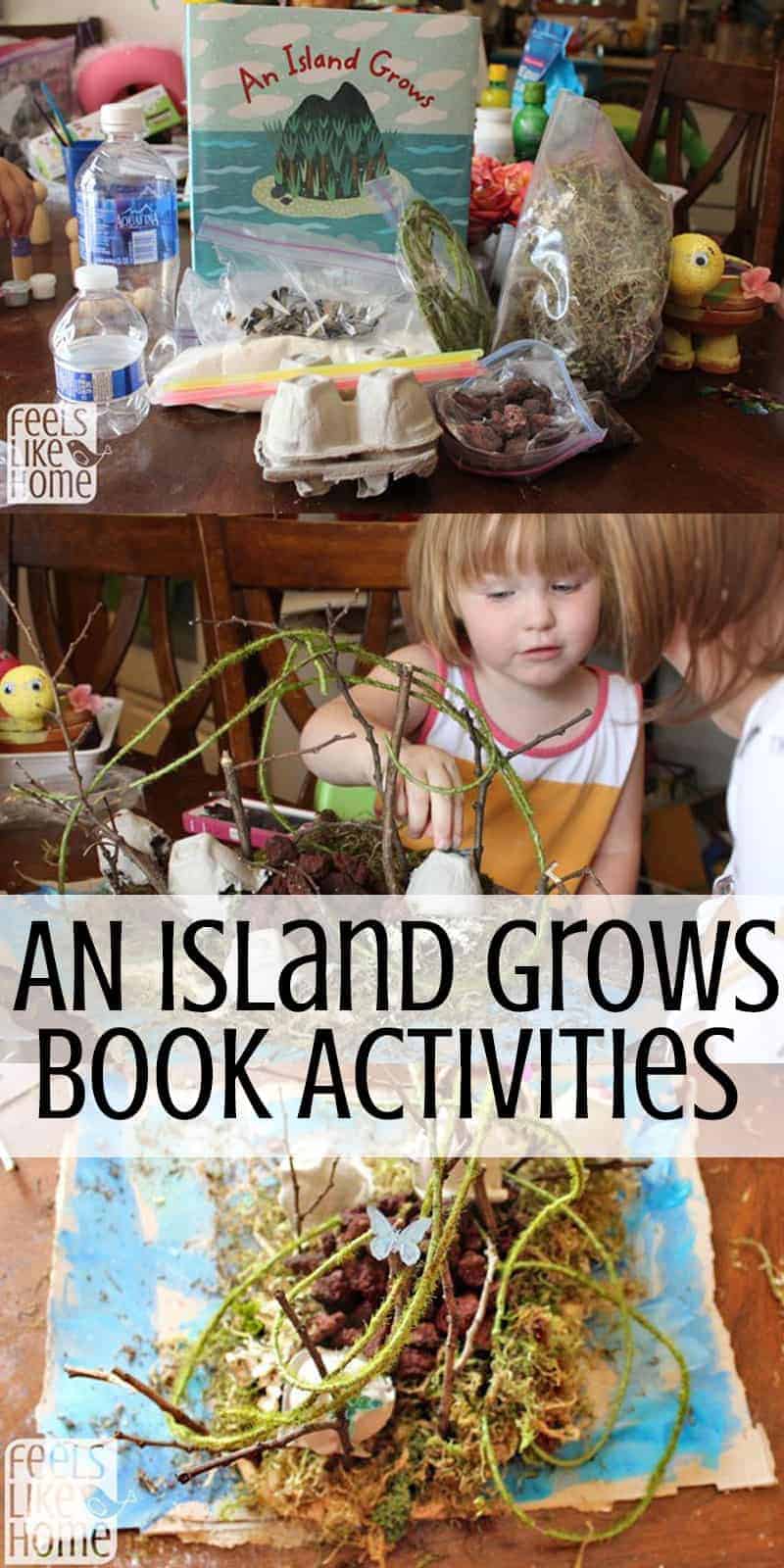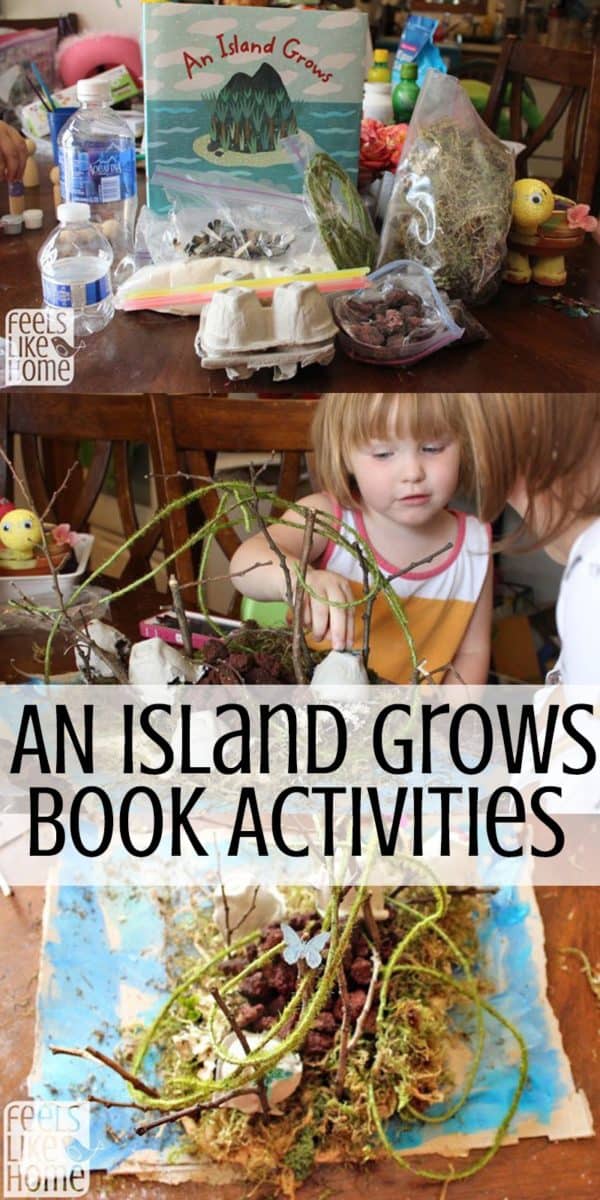 Pin
Wouldn't your kids love to make a volcanic island? It's a super fun and easy activity that you will all enjoy.
Our volcanic island craft began with the Love Books summer book exchange. This was our second year participating in the book exchange; last year we exchanged with 3 Dinosaurs and received The Rainbow Fish book and activities to go with it.
I forgot to take a picture of the box, but it arrived beautifully decorated with beaches and islands. You can head over to Capri + 3 to see it before it was mailed.
Inside the package was a book called An Island Grows and a bunch of island-building materials. This was right up my alley since I was an earth and space science major in college and an earth and space science teacher for 10 years. I was excited to get started!
Notice Allie's clay pot turtle in most of the following pictures. She wanted the turtle to help her make her island.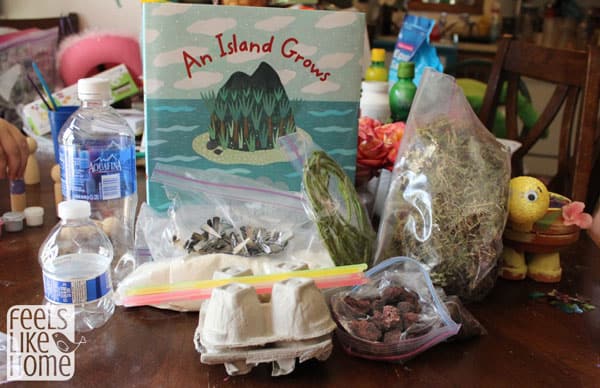 Pin
Materials:
Water bottles to use as island forms
Salt dough to form the island
Recycled egg cartons to make huts or hills in the island
Volcanic rocks
Moss
Vines
Sticks
Glow sticks for hot lava
Seashells for decorating the beach
Cardboard to put the whole island on
Blue paint for the ocean surrounding the island
Volcanic Island Craft Instructions: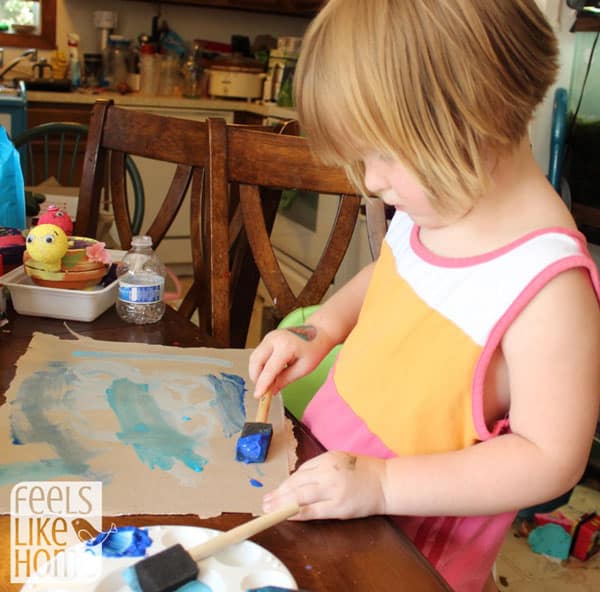 Pin
After we read the book, I got Allie started with the island building.
Since islands form in the middle of the ocean, cut a big piece of cardboard and paint it with various shades of blue paint.
Next, make the salt dough. Theresa had included the dry ingredients for dough; we just had to add water and squish.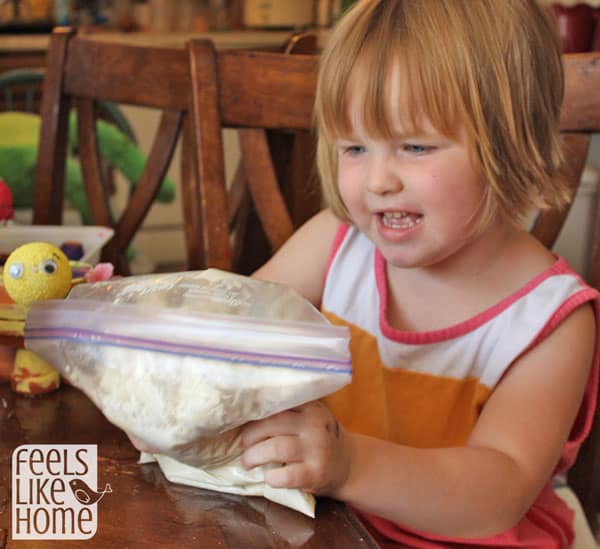 Pin
Form the island, using the water bottles or not as you see fit. Once Allie plopped the dough out of the bag, she smooshed it a little and said her island was finished. She didn't want to get the bottles out or anything. Let your little one lead the project.
While the dough is still workable, decorate the island. Grace got involved in this step. She just couldn't stay away.
Their first decoration was moss.
Pin
Continue decorating with vines and other materials.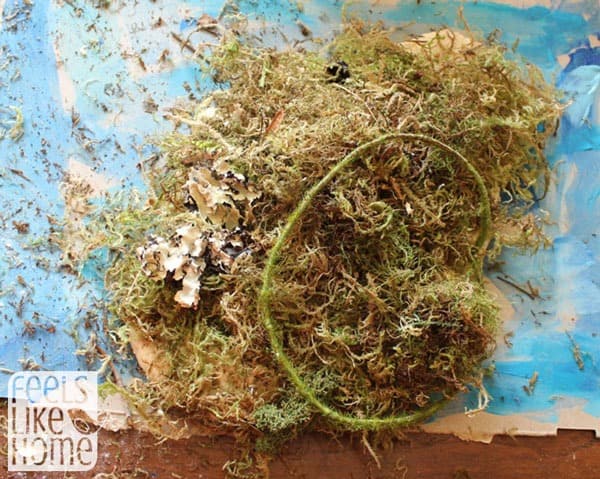 Pin
Grace told Allie that she needed some trees to hang the vines in, so the two of them went out in the back yard to collect sticks. They put the sticks in the island and molded it up around to make sure their trees wouldn't fall over.
Next, drape vines or other decorations through the trees.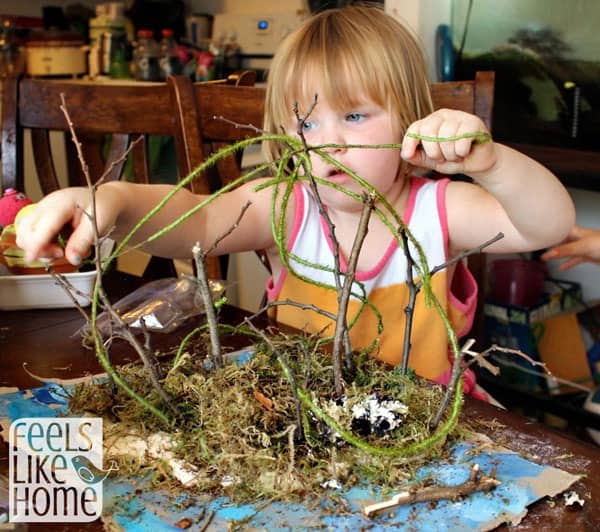 Pin
Remember that this is a volcanic island, right? So you have to make a volcano in the center. If any people live on your island, they will need huts or houses.
Pin
Grace had been working on her Love Books exchange craft (which I'll share soon), and it came with butterfly-shaped sequins. Allie claimed a few of these and used them to further decorate her island.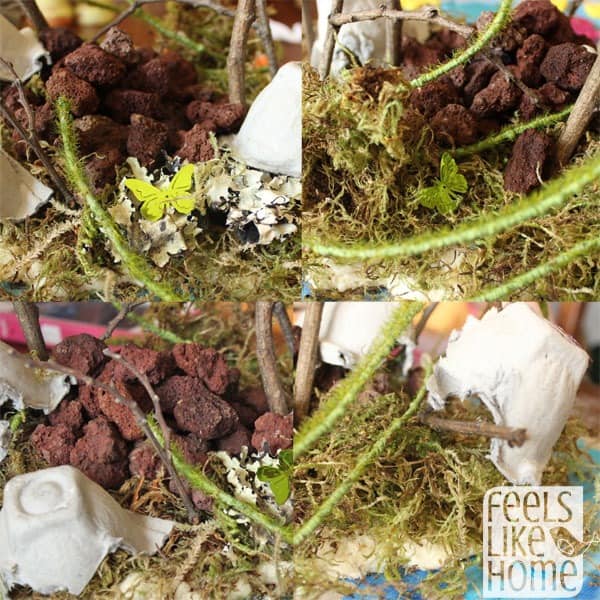 Pin
Here's her finished work of art. Yours will likely look very different, especially if you let your child take the lead in creating and decorating it.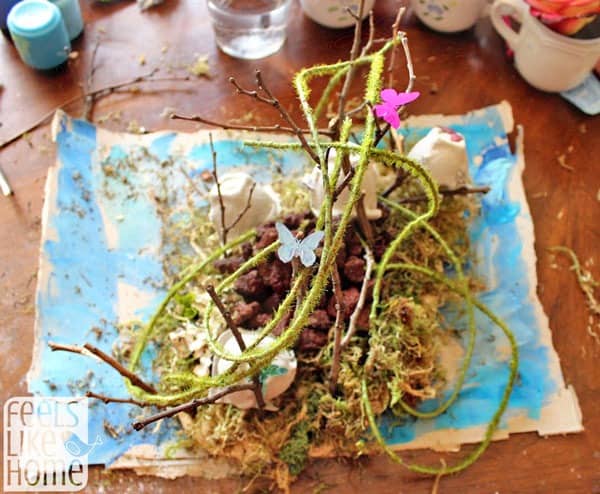 Pin
Pin
This project was conceived by Theresa at Capri + 3 for the Love Books summer book exchange. You can also find her on Facebook, Twitter, Google+, and Pinterest.