One warm day last month, the girls and I took a walk on City Island in Harrisburg.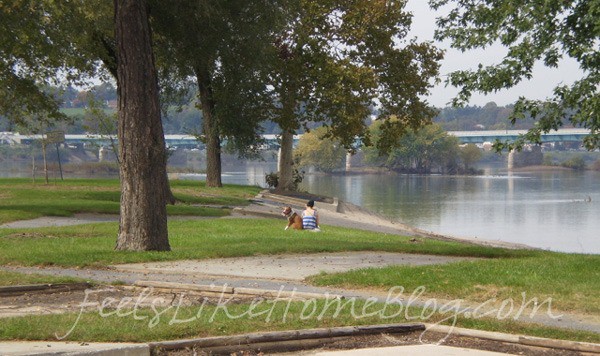 Pin
We saw a girl and her very big dog, sitting quietly by the river. He never took his eyes off us, wanting to run and play with us.
Grace liked him, too. We spent a long time talking with the girl and petting her big dog.
And then we played by the water.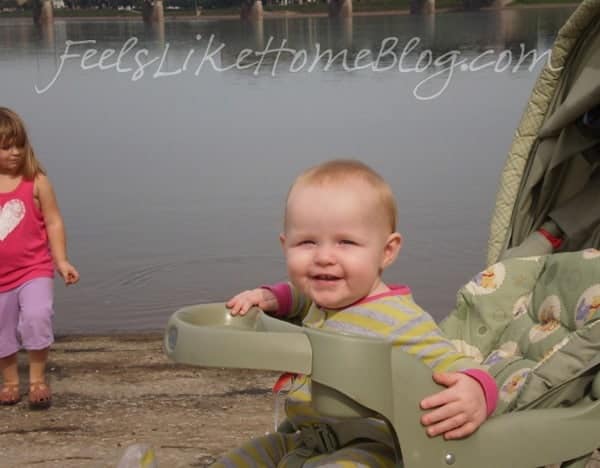 Pin
The "beach" at City Island is really concrete that slopes down toward the river. It's not really a beach at all.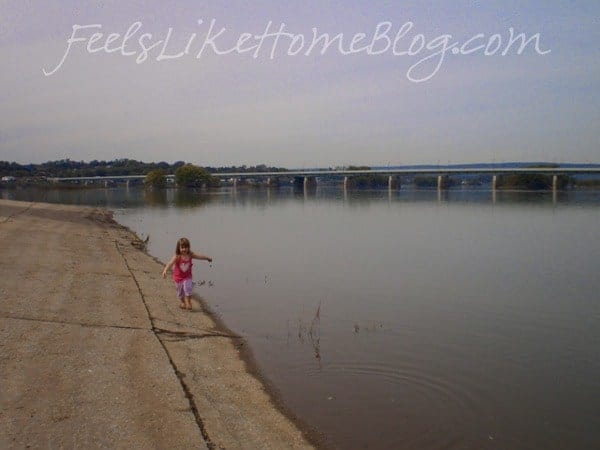 Pin
But it's a great place to throw rocks and run and run and run.
I threw a rock way off into the river.
Okay, so way off was about fifteen feet.
If I'm lucky.
Grace grabbed a small rock, and said, Momma! I'm gonna throw this one the whole way to the bridge over there. Ready? Here it goes!
Her rock went about half as far as mine. She watched it sail through the air and plunk into the water.
She turned back to me, and said, How 'bout that? I took it easy on you.
Grown up words for my Little Pumpkin.
Then she began to run again, away and back, away and back.
Despite the concrete beach, City Island is lovely, a perfect place to take a walk with my girls.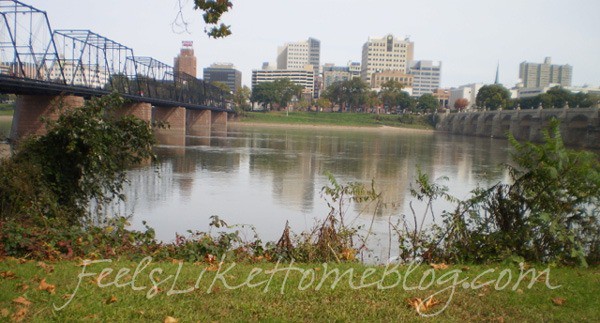 Pin