Grace had the opportunity to participate with her cyber school classmates in a Valentine card exchange.
The idea is simple. Each kid sends a Valentine through the mail to the other kids on the list.
In my opinion, it's even better than a traditional classroom Valentine exchange. Who doesn't like to get real mail in the real mailbox?
I considered printing a Valentine that someone else had made, but in the end, decided to make my own. After I cut them all out, Grace helped me to glue them onto little heart-shaped doilies.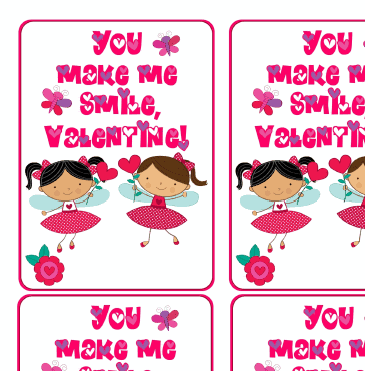 And then Grace gave the girls silver smiles. They are her Valentines, after all.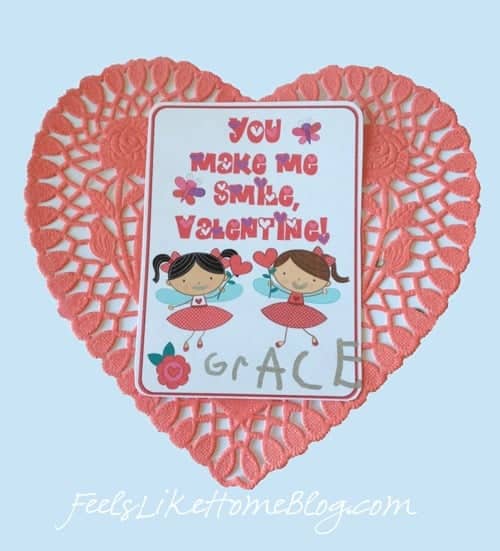 I made our Valentines into a printable that you can use, too. I left enough space at the bottom for writing your name or a special message.
You'll probably want to print them out on cardstock. That's what I did.