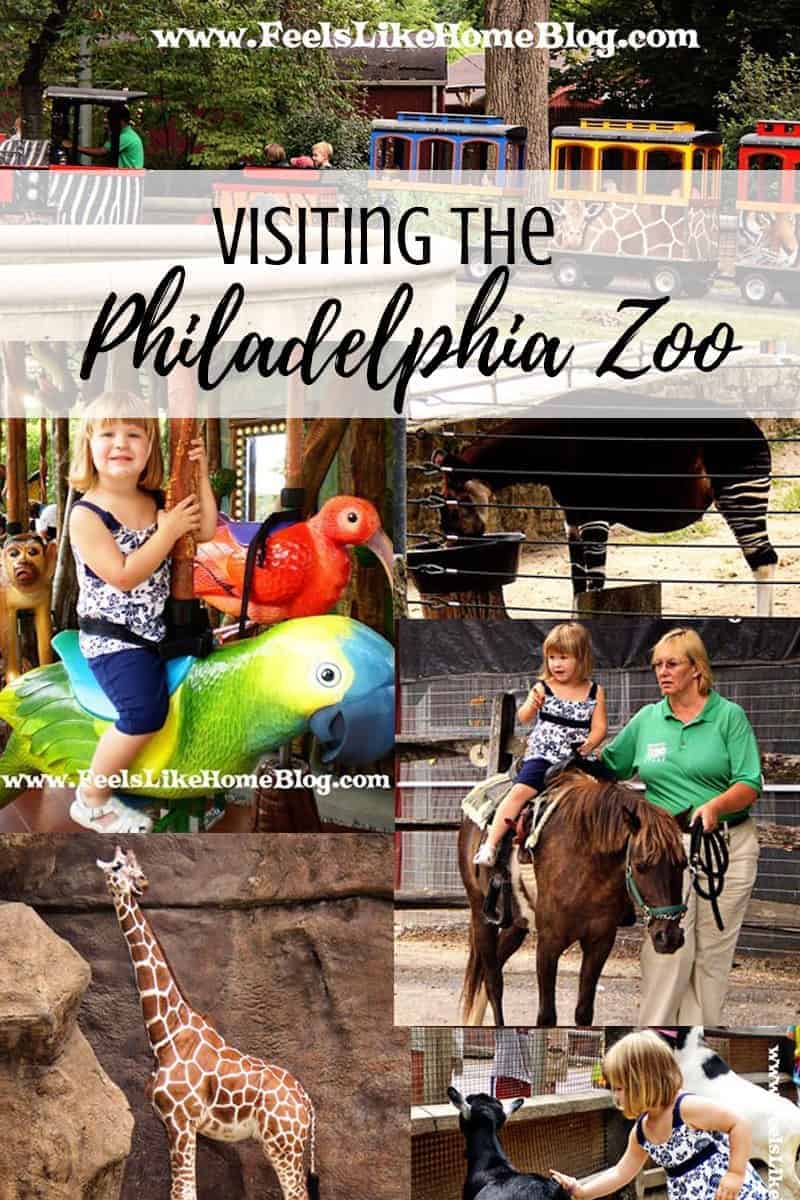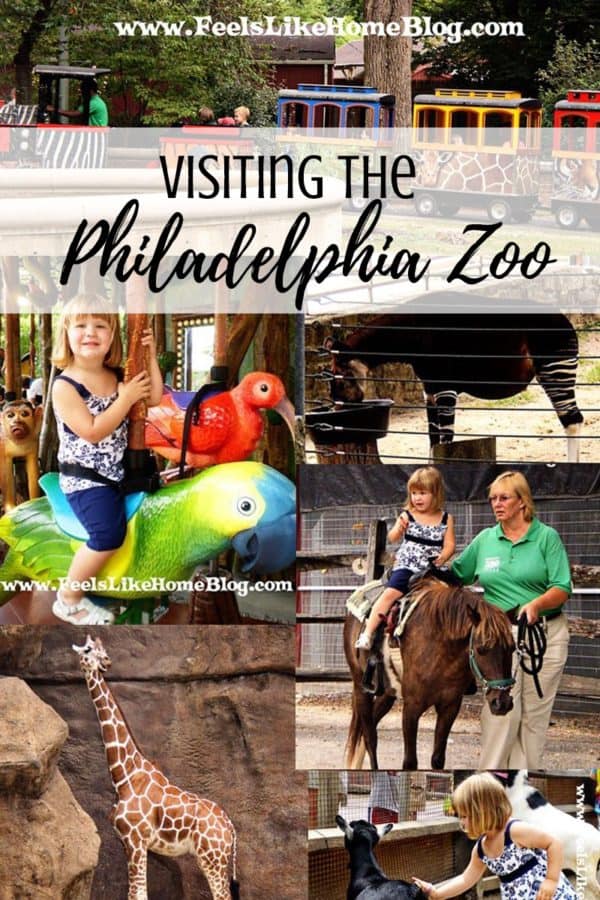 Pin
Grace and I were invited to Blogger Day at the Philadelphia Zoo this week.
Wow. Just wow.
Before we left, Grace and I checked out the Philadelphia Zoo's website. We looked at pictures of many of the animals, and Grace decided that she was most interested in seeing the hippopotamus, the rhinoceros, and the parrot. I was excited about seeing the gorillas, orangutan, and otters.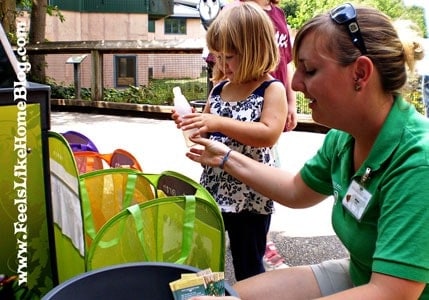 PinBeing 18 weeks pregnant, traveling alone with Grace, and knowing the temperature was to creep up into the 90's with very high humidity, I made a mental plan ahead of time. I knew we wouldn't be able to see everything, but I wanted to make sure we caught the things we were each most excited to see.
Just inside the gate, we found a Lego station where Grace got a passport envelope. We learned that there would be 9 other Lego stations throughout the zoo where she could play games, learn about the animals, and collect cards for her envelope. Little as she is, Grace was thrilled about the scavenger hunt idea.
Some of the games were above her, but many were not. The photo above shows her sorting recycling at one of the Lego stations.
I would like to tell you about every single animal we saw. Really. Every building and every exhibit knocked our socks off. Porcupines in trees. Monkeys jumping all over the place. An immense alligator snapping turtle. A reticulated python so big it could swallow a chubby pregnant lady. Grace and I hunting in the leaves for blue frogs. A 2-week-old giraffe. A family of sea otters playing with a fish.
It was a superlative zoo experience, absolutely the best zoo I've been to since elementary school.
Because I was wrangling Grace by myself, I didn't get the chance to take many pictures. Here are the ones I took -
One of the two hippos. A friend of mine went to Africa not long ago, and she tried to tell me about the intimidating size and power of the hippos. Even from 50 feet away, I appreciated it. I estimate that this one hippo was bigger than two cows. Huge.
And hairier than I expected.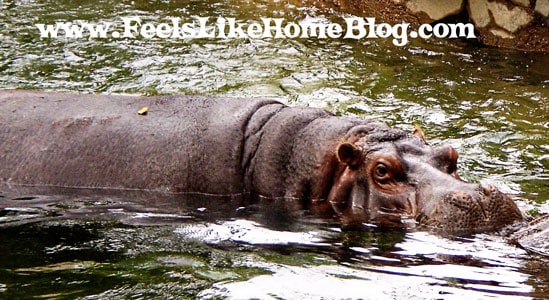 Pin
I was ecstatic to see the sloth on the move. He ambled from one part of the enclosure to another, something I'd never, ever seen before, aside from on the television.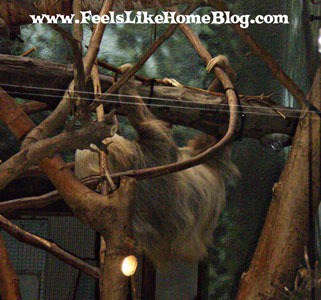 Pin
My little monkey could not have been more excited to visit the Philly-adelphia zoo. She was ecstatic about every single exhibit. It was like Where's Waldo; we couldn't move on until Grace found the animal in each display.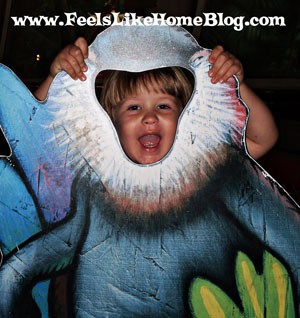 Pin
We rode the Swan boats. Basically, they are paddle boats shaped like swans. I didn't think about that fact before I told Grace we could ride them.
Let's just say that you should avoid the swan boats if you weigh 9 times more than your companion. If not, you'll spend all of your time paddling and steering and leaning in an effort to keep the darn boat from tipping over in the bird-poop-filled water.
Having said that, Grace really enjoyed the swan boats, even if I really didn't.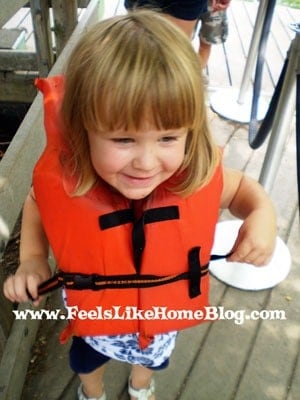 Pin
Grace has always been afraid of animals, and I was delighted that she marched right up to the goats and sheep in the Children's Zoo and pet them. She also grabbed a brush and brushed them.
Pin
At the Philadelphia Zoo, kids can ride a pony, a draft horse, and a camel (for a small fee). I lobbied for a camel ride, but Grace wanted to ride a pony. She loved the pony, and the lady who led the pony talked to her the whole time.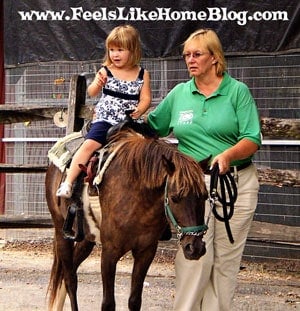 Pin
I love turtles. Love them. There were Galapagos and Aldabra tortoises at the zoo, practically an arm's reach from us. And they were bigger than any tortoises I've ever seen.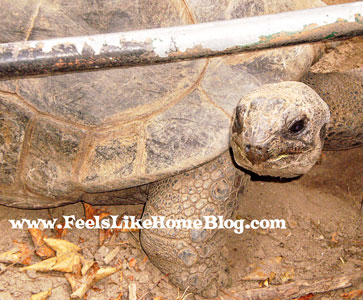 Pin
The Bear Country section of the Philadelphia Zoo is low key and really cool. Grace thought the polar bear was especially interesting (because we could only see its butt, sitting in the pool of water), and she was impressed that all of the bears were outside. (I'm not sure why.)
She really liked patting this statue of a momma bear and its cub.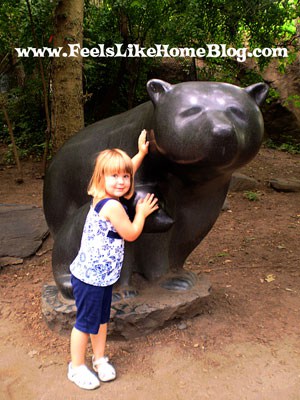 Pin
Is this a goofy-looking animal or what? It looked like a combination of horse, zebra, and giraffe, but its sign called it an okapi. It's the only living relative of a giraffe.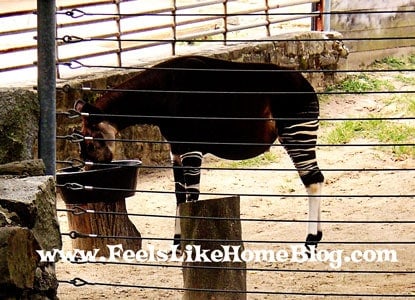 Pin
Another fee-based activity is the Rain Forest Carousel. Grace is getting to the age where she adores a merry-go-round, and the fact that this one had rain forest animals instead of horses made so much cooler.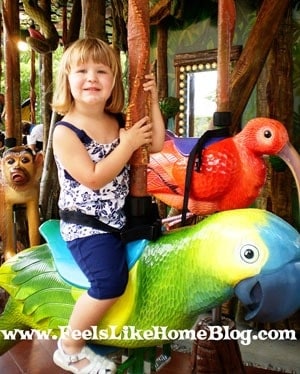 Pin
I really like giraffes. This one was cool all by herself, but then her 2-week-old baby came out. It was the baby's first day on public display, and she was quite shy. She'd be out in view for just a few seconds and then darted back out of sight.
Pin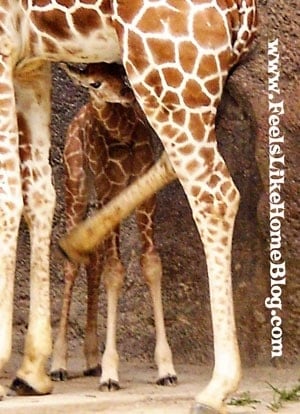 Pin
There's a little motorized train in the center of the zoo. It's perfect for little ones like Grace, who jumped on all by herself.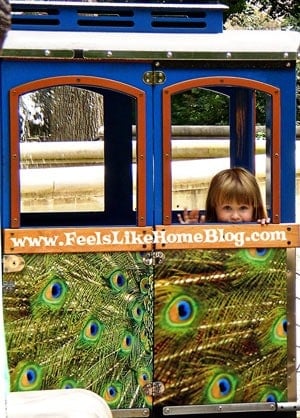 Pin
Do you see Grace in the peacock car? She grinned and waved every time the train passed me.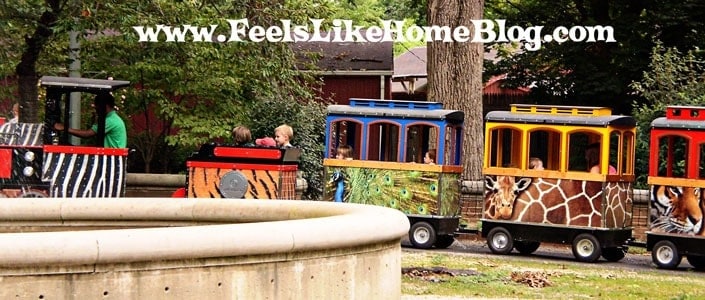 Pin
I tried to take a picture of the gorillas, but they didn't turn out well. I could've sat and watched the gorillas for an hour. The biggest one was lying down looking very much like I feel many days. A smaller one was lying way up high, scratching its butt. The orangutan and her tiny baby were perched way up in a tall, tall tree. And the pink flamingos all stood on one leg, a feat that was totally amazing to Grace. The rhino was playing with a log.
If we lived closer, I would have purchased a zoo membership that day. A membership allows you to visit the zoo any time for free (including free parking). Unfortunately, we're about two hours away, and I don't know that we'd get down to visit often enough to make a membership worthwhile.
We received free admission to the zoo and access to the rides in order to write about the Philadelphia Zoo.