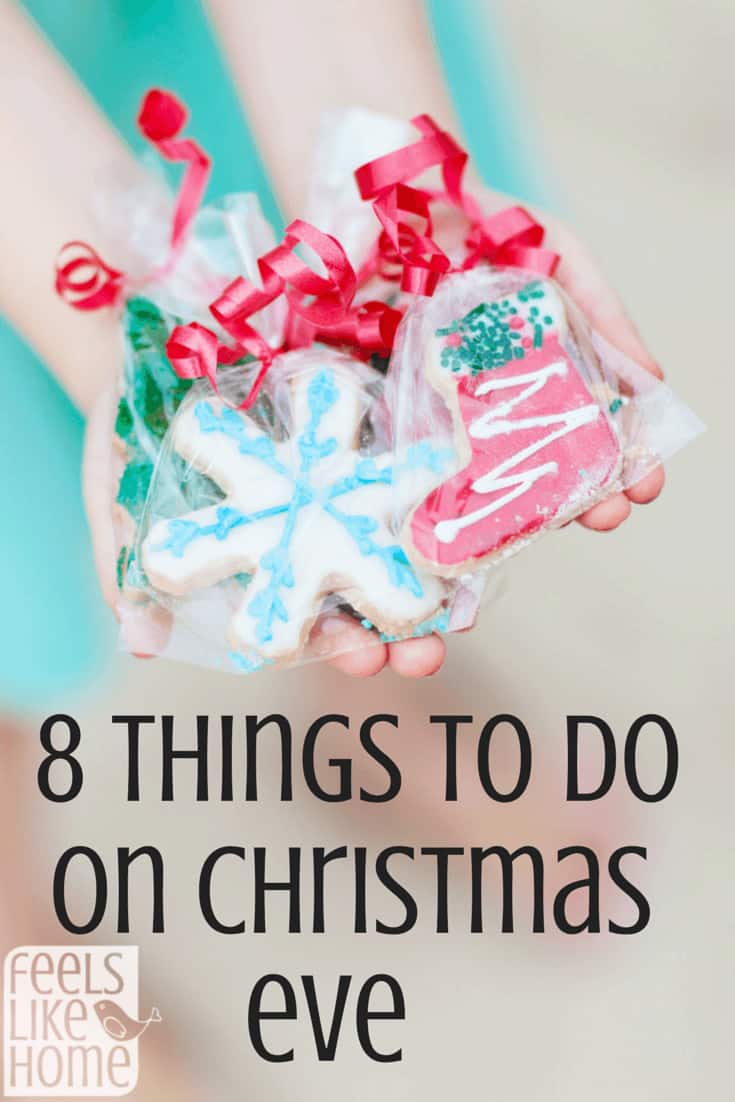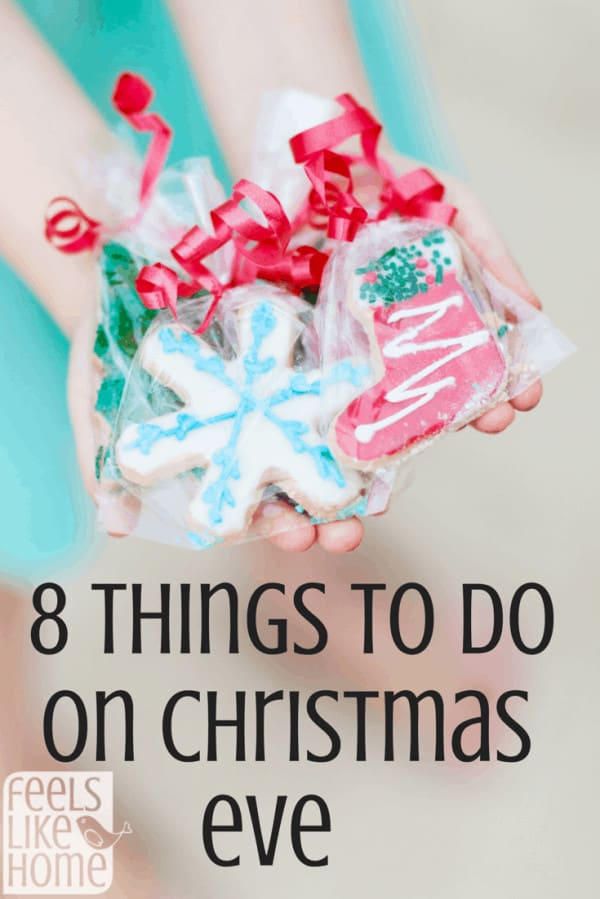 Pin
Tradition says that everyone puts out cookies and milk for Santa Claus on Christmas Eve. Do you?
We have a Cookies for Santa plate and a Carrots for the Reindeer plate, but we don't usually remember to put them out.
Sacrilege, right?!
We just forget because we have other fun things going on. So many, in fact, that you may need to start on December 22 to get them all in.
8 Christmas Eve Traditions to Start This Year
Wear new pajamas. Joe and I started a new tradition when Grace was born. She got fresh new pajamas and a gift from Joe and I to open on Christmas Eve. The new pajamas are fun but mostly pragmatic. The kids go to bed wearing their new jammies, and they wake up and open their presents in the same. All of my Christmas morning pictures feature a family in matchy-matchy pajamas, and I am gaga for all things matchy-matchy. I love it.
Open a gift from Mom and Dad. I don't remember why Joe and I started giving a gift from us. The kids get most of their presents from Santa on Christmas morning, but I think maybe we wanted something we could take credit for. It's usually a big gift: a camera, Hallmark's Bell and Posey, or an American Girl doll or twins set (this year!).
Hang a Find Me Santa! snowflake. If your kids are away from home, do they ever worry that Santa isn't going to find them?
We vowed early on that our kids would always wake up in their own beds on Christmas morning, but they still enjoy putting something out to remind Santa that they're here.
Whether you're traveling or staying at home on Christmas Eve, the Find Me Santa! snowflake will give your kids peace of mind that Santa will spot them from the sky. It's a clear plastic snowflake that lights up when you press a button. Here are my kids demonstrating:

And a close-up of their snowflake:

Make and sprinkle reindeer food. Reindeer food works with our Find Me Santa! snowflake to attract the sleigh to our house. We have made reindeer food for five years. It's easy to make and use. It's most impressive in the snow, but it still works without.
Bake cookies for Santa. My family doesn't actually do this (because we always run out of time), but baking a fresh batch of cookies for Santa would make him extra generous, I think.
Read The Night Before Christmas together. Make hot cocoa for everyone, get all dressed in your new pajamas, settle in a comfy chair together, and read the story aloud.
Attend Christmas Eve service. Our church has a candlelight service for Christmas Eve. Many churches have one, so if yours doesn't, call around.
Drive around and look at Christmas lights. Ask around and find out where the best ones are so you don't miss them.
What does your family do on Christmas Eve?
This post is sponsored by Hallmark. All opinions and text are mine.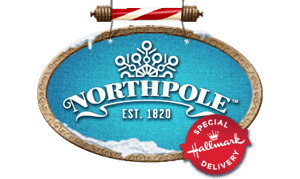 Pin