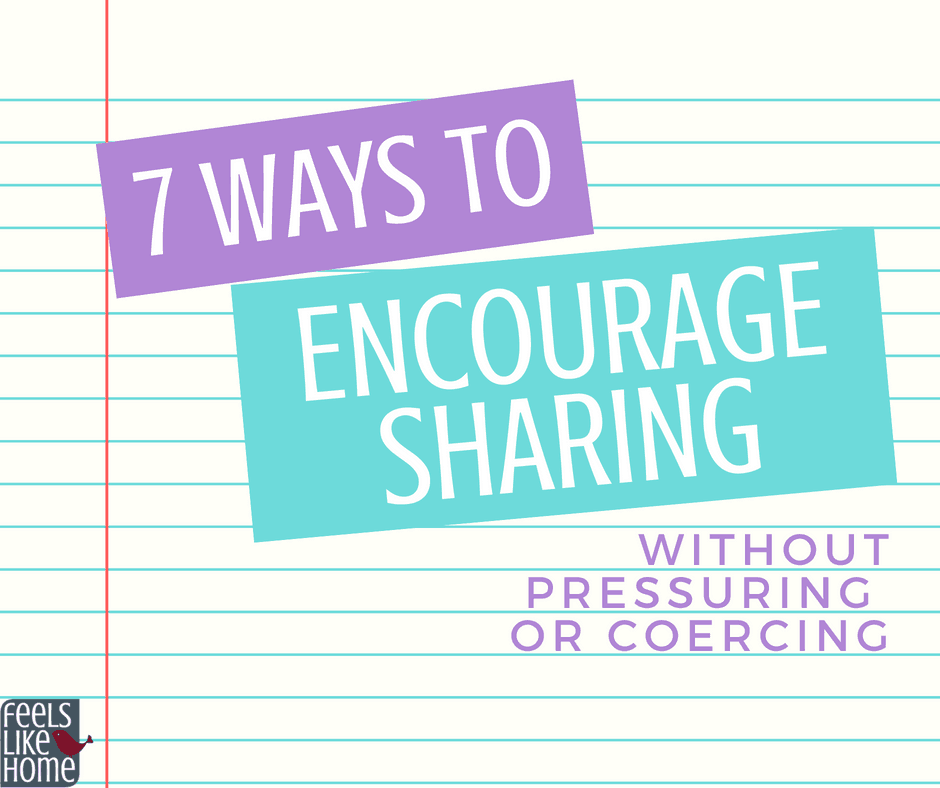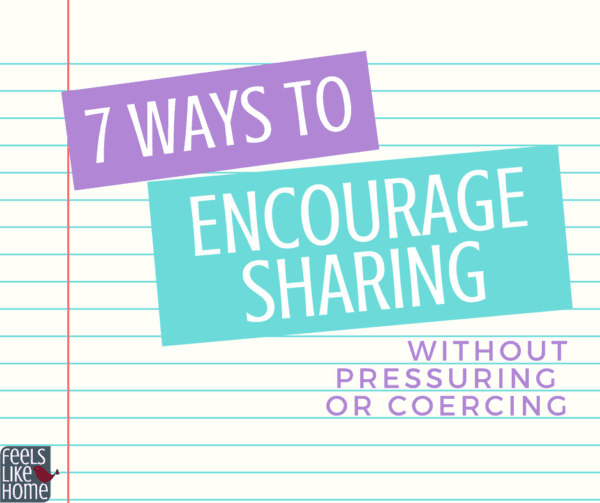 Pin
When Grace was little, she liked to watch a tv show called Olivia. Olivia was a little pig who lived with her mother, father, baby brother, and little bother brother. Both the mom and dad worked, but the mom worked from a home office. Olivia was precocious and witty and clever. I liked her, and I liked that Grace liked her.
So there was an episode of Olivia once where the mom forced Olivia to share everything she had with her little brother. There were crayons and toys and other things which I have since forgotten. Olivia was frustrated at first and then downright mad, and she made a very funny and interesting analogy.
Olivia said that her mother didn't share, and she imagined her teacher coming along to "share" her mother's car. There were other things that she imagined her mother "sharing" with people, but I have forgotten those, too. I just remember the sharing of the car and how dumbfounded her mother looked and the smugness of Olivia who knew she was right.
I feel that way about sharing sometimes. Okay, maybe a lot of the time.
Mostly, I hate sharing because when I do share, the people in my house don't ever ever ever put my stuff back where it belongs. So then, I'll go to look for my special red scissors in the top drawer of my desk - and they're not there. And then I ask who had them and where they are now, and no one knows a thing.
This is endlessly frustrating to me and so I have come to hide my things (especially scissors which disappear faster than the tv remote in our house) so that the other people in my house can't find them and I know where they are when I need them.
My stinginess might be against God's laws and not a good example for my children, but I am going to go on living in sin so that I can cut open boxes when I buy something online. It's just the way it is. Don't judge me.
So anyway this post was supposed to be about encouraging your kids to share, and I have pretty much just blown that out of the water, huh? But that really is what it's about, and here's why I shared my sinful ways:
Kids shouldn't have to share everything.
That may not be a popular opinion in our world of forced sharing, but I believe it. There are things that are special to our kids, and those things should be kept back. They shouldn't flaunt them in front of others when they have no intention of sharing, but neither should they be forced to hand them over to someone else just because. I don't think this is sinful; I think it's smart.
God does talk about sharing in the Bible, naturally. Here are a few things I pulled out about the need to share and give to others:
Give freely and become more wealthy; be stingy and lose everything. The generous will prosper; those who refresh others will themselves be refreshed. -Proverbs 11:24-25
I understand that one.
Give to anyone who asks; and when things are taken away from you, don't try to get them back. -Luke 6:30
Okay, here is my issue with this one. Where does the line lie between sharing and being generous and failing to be a good steward of the things God has given to you? I think there is a line there, but I'm not sure where it goes.
Rather, be openhanded and freely lend them whatever they need. -Deuteronomy 15:8
Again with the good steward argument. Did the apostles really give everything that had to whomever asked for it? I guess maybe they did, but if I did that, my kids and I would be living on the street. How can that be right?
And also, it says whatever they need. Do my kids really need my scissors? Does the kid on the playground really need your kid's favorite shovel? I don't know if I'm splitting hairs or playing the semantics, but I think word choice is important.
This next one is where my rationale for scissor hoarding comes from:
You must each decide in your heart how much to give. And don't give reluctantly or in response to pressure. "For God loves a person who gives cheerfully." -2 Corinthians 9:7 (emphasis added)
You must decide in your heart how much to give. Well then, my heart has decided and my giving does not include my scissors. But it does include my pens and kitchen tools and many other things in our terribly messy home. I share almost everything with my kids – but not my scissors.
And don't give in response to pressure. This is exactly why I don't pressure my kids to share. If they want to share, they can share. And if they don't want to share, they don't have to share. If God thought it was important enough to record in THE ACTUAL BIBLE then who am I to tell my kids that they need to give in to my pressure to give up their good stuff to someone else who may not really need it in the first place?
I'm just saying. But here I go again with the not sharing when I'm wanting to be writing about how to get them to share.
But what I really want to stress here is how to encourage kids to share without pressuring them to share. There is a huge difference. Do you understand what I'm saying?
I do not want kids who always grab the best and biggest cupcake for themselves as soon as the box is opened. I don't want kids who always want the first crack in every situation, who always want to choose the game, who argue over who gets my time and attention.
And those scenarios, in my opinion, all come back to generosity and sharing.
As you may have noticed, I struggle with this concept. It's human nature. Go back in the Bible to Cain and Abel or the story of Jacob deceiving his father to steal his brother's blessing. Sibling rivalry and wanting the best for yourself are as old as human beings.
Fortunately, we don't have to worry (hopefully) about our kids turning to violence or trickery like Cain and Jacob, but being selfish can and certainly does lead to tantrums, squabbles, or all-out fighting between siblings.
What's a mom to do?
Here are my suggestions:
The most important thing is to model good behavior. Model the Golden Rule (which is based on Matthew 7:12, Mark 12:31, and Luke 10:27) – treat others as you want to be treated. In the checkout line, would you let someone go in front of you because she has only a few items? Do you give money and things to charity in the presence of your kids? Do random acts of kindness? Extend lots of grace and be willing to let someone else – spouse, kids, friends, stranger – be first.
Almost as important as modeling selfless behavior is talking about it. Saying things like "Since you're the guest, you can choose first," or "Let's take turns. You can choose what we'll play now and then I'll choose." reinforces the behavior that your kids are seeing.
Read books that model generosity and selflessness (and NOT forced sharing), like these:
Work on making sure your kids feel confident, secure, and loved in general, and those feelings will spill over into their interactions with each other. Kids who feel confident, secure, and loved share much more readily than kids who are missing one of those pieces. One big way to do this is by spending 10-15 minutes of one-on-one time every day with every kid. It might sound like a lot, but having time when they don't have to share your attention with anyone (including your phone, spouse, or the tv) will make all the difference in the world to their mental well-being.
When you can, employ the "I'll sit with you while you wait" technique. When one kid has a coveted toy, play with her sibling until it's her turn. The sibling with the toy gets uninterrupted time without worry that her sister is going to swoop in and steal it, but the sibling who's toy-less gets an even better prize – devoted time with mom.
Catch them being good. Psychologists say that positive reinforcement has much more benefit and lasting impact than does punishment. Lavish your kids with praise when they're sharing nicely, and they'll remember it.
Know when to let them work it out. Your kids are going to squabble over toys and turns. It's going to happen. Know when to ignore it (within reason) and let them work it out on their own. If you always intervene, they're going to expect you to continue to intervene f-o-r-e-v-e-r.
Teaching your kids to share is complicated because sharing is a very complicated issue. Teaching them kindness and generosity though, that is a very simple matter. God calls us to be kind, generous, and loving, and through modeling and some intentional but unpreachy actions, we can teach our kids these traits easily and for life.
How do you encourage your kids to be kind, generous, and sharing?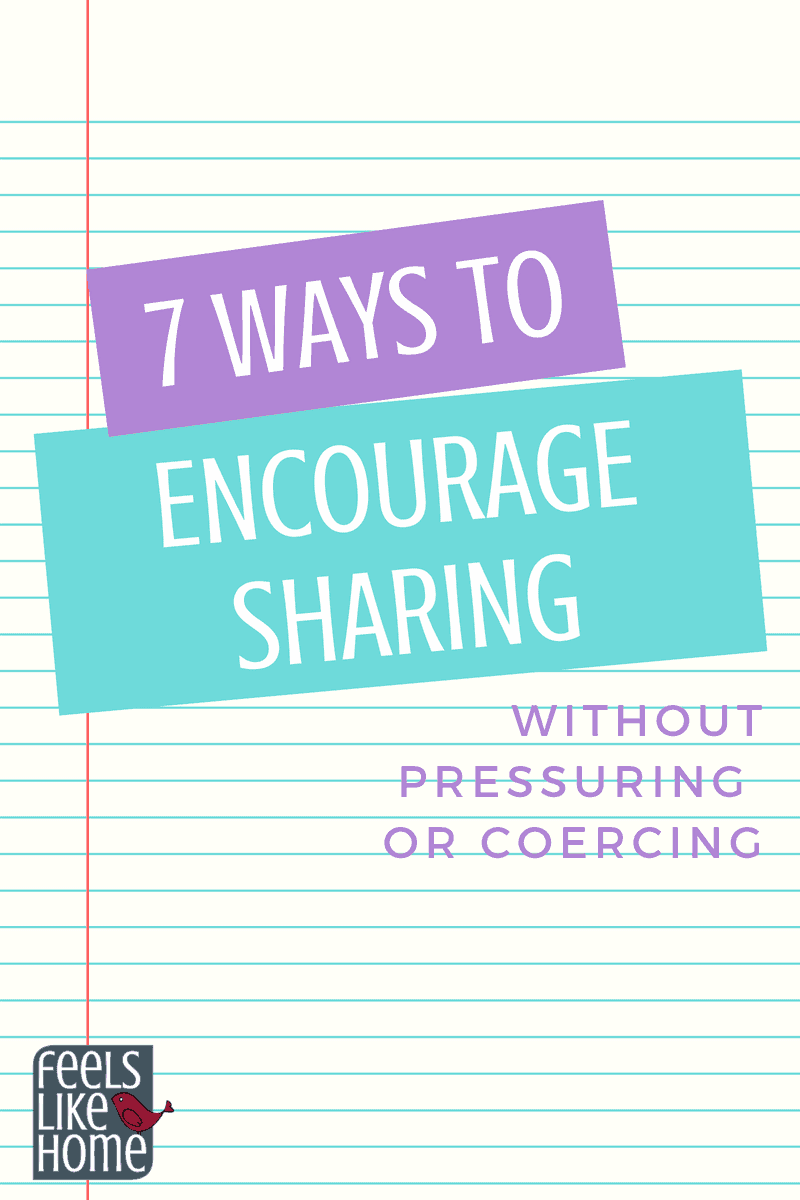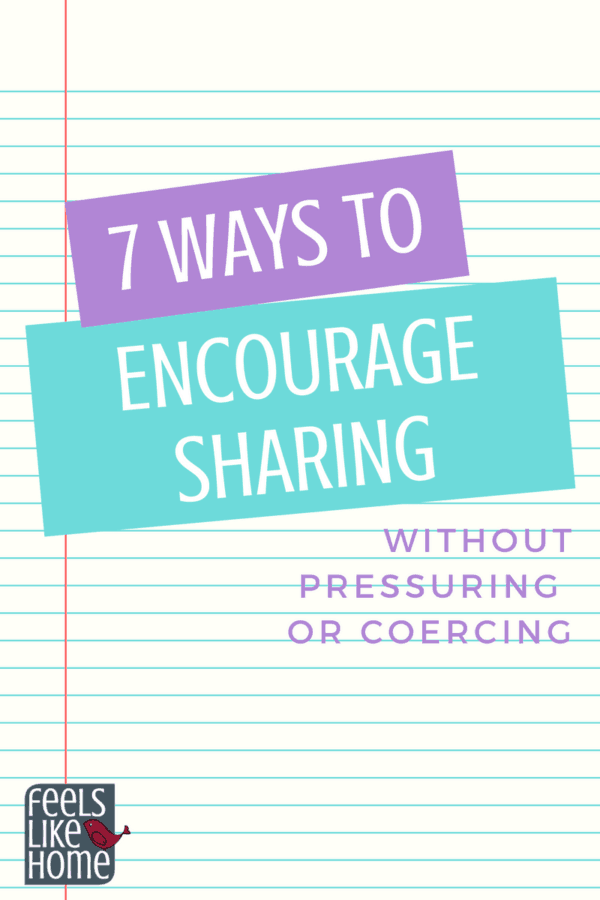 Pin