I am delighted to be one of twenty bloggers featured in Arm & Hammer's Switch & Save Challenge. For the last four months, I've been testing several Arm & Hammer products and sharing my experiences with you.
I may have said it before, but I do laundry every single day. Most days, it's more than one load, sometimes as many as four or more.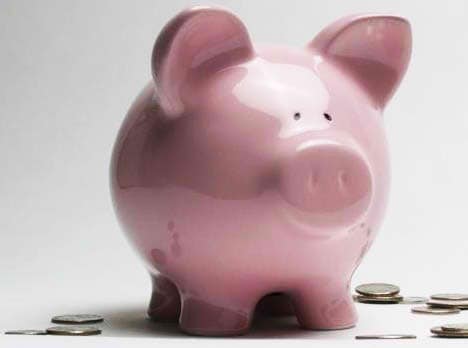 PinI read once that a home's clothes washer and dryer are its biggest water and electricity users, respectively. Because I do so much laundry, it would be to my advantage to reduce the costs associated with each.
1. Switch to a More Efficient Washer and Dryer
My new washer and dryer are incredibly efficient.
Front-loading washing machines uses 10% less detergent and 60% less water than comparable top loaders. Mine adds only as much detergent and water as is required by the volume of items inside. They are also better at spinning the water out of clothing, requiring less drying time.
My dryer has an EcoBoost function that adjusts the temperature and spinning speed to dry with less electricity consumption. It also senses the moisture level of the clothes and stops itself when they are dry.
The appliances available today are much more efficient than those available even five years ago. What you'll spend on your new ones will be made up in utility savings in a few short years.
2. Run on Full
Fill your washer and dryer. It uses the same amount of energy (and detergent, most likely) to wash 1 item or 12 items. Fill your washer's basket to the appropriate level each time you turn it on.
Don't overfill it. If you have to stuff the clothes in or force the door shut, you've got too much in there. In that case, your clothes won't come clean and you'll probably end up washing them again. That's another waste of energy and money.
3. Dry Less
I don't mean that you should hang all of your clothes all the time. I personally don't have the space for that, and you may not, either.
Instead, consider drying your clothes for 15 minutes, then hanging them in your closet as usual. They'll finish drying and save electricity over drying them the whole time. For the items you'd normally fold, use a drying rack in the laundry room or another out of the way spot.
4. Dry Back to Back Loads
Wash and dry several loads at once, and your dryer heats up, right? If you keep your dryer hot by removing the clothes promptly and putting another load in immediately, your dryer will use less electricity.
5. Clean Out the Lint
We all clean the lint trap, right?
But have you also cleaned the vent on the outside of your home? How about the tube that connects the dryer with the vent?  All of these trouble spots can cause your dryer to run at a less-than-peak level, lengthening drying times and increasing energy usage.
6. Wash Your Clothes Less
The last way you can save money on laundry is to wear your clothes more than once before washing them. I'm not talking about your underwear. Wash them every time you wear them, please.
You know there are some items that you can wear once or twice (or more) before they need washing. That pretty blouse that you always wear over a cami. The cardigan sweater you layer with your pink fitted t-shirt. Your favorite pair of jeans. Most of the time, these items are just a wee bit dirty and could easily be worn again.
This is a sponsored post for Church & Dwight Co., Inc, the maker of Arm & Hammer branded products. Church & Dwight Co., Inc is compensating me to try different products. All opinions are my own.

Save $1.00 on any 3 ARM & HAMMER Laundry Detergents then head over to The Switch & Save Challenge to keep up with all of the bloggers and enter to win $25,000.
Photo source