Summer is almost ⅓ over. Where has the time gone?
I feel like it's the first week of June, definitely not the last. On the other hand, we have crossed off almost half of our Summer To Do List already. It's been a busy and fun month.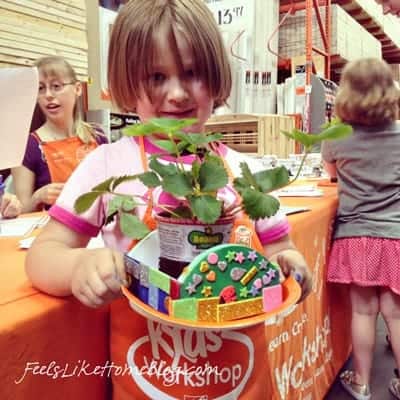 Pin
I was talking to someone recently about all the fun stuff we do, and I realized that she had no idea of all of the free options there are for families in the summertime.
Here are a few things we take advantage of:
Free movies at the theater - All of the major movie theaters in our area offer free kids' movies in the mornings at least one day a week. I found the schedules by searching for the chain's website and poking around. Between the three closest theaters, we have one movie each week penciled in on our calendar.
Summer Reading Programs - Our county library system has a tremendous summer reading program. It has an outdoor component with hiking and hunting for a station along the trail. Each library branch has weekly story hours, free movies, and fun programs. Yesterday, we went to a creature program where all of the kids were able to handle snakes and turtles and all kinds of lizards.
State parks - If you have a state park nearby, look into it. In Pennsylvania, parking and admission to state parks is totally free, so you can go, hike, picnic, and swim (if there's a lake) as often as you want to.
Kids Bowl Free - This is a nationwide program where kids can bowl 2 games free at participating bowling alleys. We haven't done this yet, but there's still lots of summer left. You can sign up at the program's website.
Lowe's Build & Grow - Lowe's has a kids class every other Saturday morning at 10am (and some stores have them on Sunday afternoons). You're supposed to pre-register online, but our local store also allows walk-ins. Call your store to find out the policy.
Home Depot Kids Workshops - Home Depot also has a kids class, but theirs is the first Saturday of every month. No registration is required.