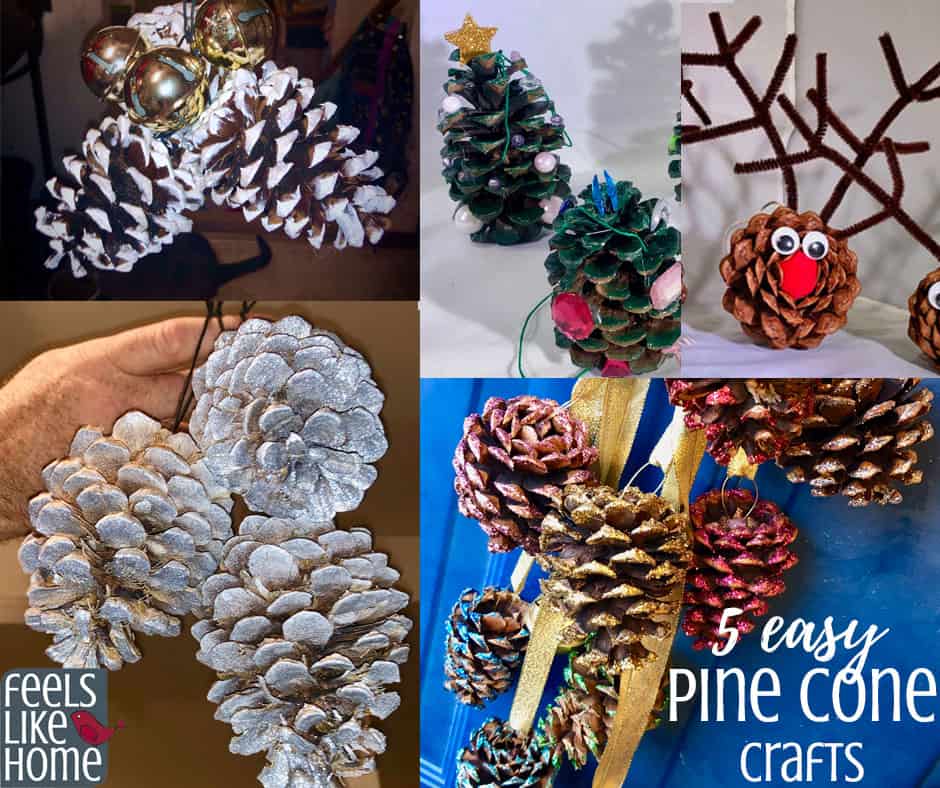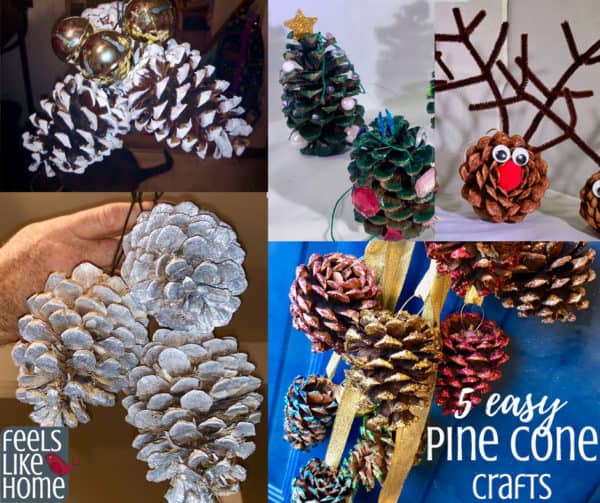 Pin
That title is a mouthful, isn't it? I wanted to add in that the projects are for both kids and adults, but I figured it was long enough already and the "for kids and adults" part was probably understood anyway.
I have really gotten into pine cones this year, and I don't know why. I don't own a pine tree (or any conifer), and I don't have a source for cones. I considered going to a local state park and "harvesting" pine cones (or would that be stealing them?) but I figured that was probably illegal, and with my luck, I would get caught and arrested or something.
I certainly don't want to appear in the township police blotter for thieving pine cones from the DCNR, so I went to the craft store and bought bags of them for $3 each. I think I got 6 bags or something like that, which gave me ample pine cones for my planned projects as well as a few leftovers in case of breakage or general non-usability of individual cones.
There are two bonuses to buying pine cones:
You most likely don't have to worry about bugs from the pine cones invading the wood in your house. I worry about that when I bring acorns and other natural materials in from outside. You could of course bake your collected pine cones, but that's an extra step you don't have to do if you buy them from the craft store.
The bought pine cones smell like spicy cinnamon which I find to be wonderful.
So the five projects below all came from my bought pine cones and some craft materials provided by CraftProjectIdeas.com.
I now have more pine cone crafts than any one household needs and so, if you are expecting a gift from the Ziegmont household, expect a pine cone craft to adorn the wrapping paper in place of a bow. We're generous like that.
Except you can't have my glittery door hanger because it is hanging on my front door.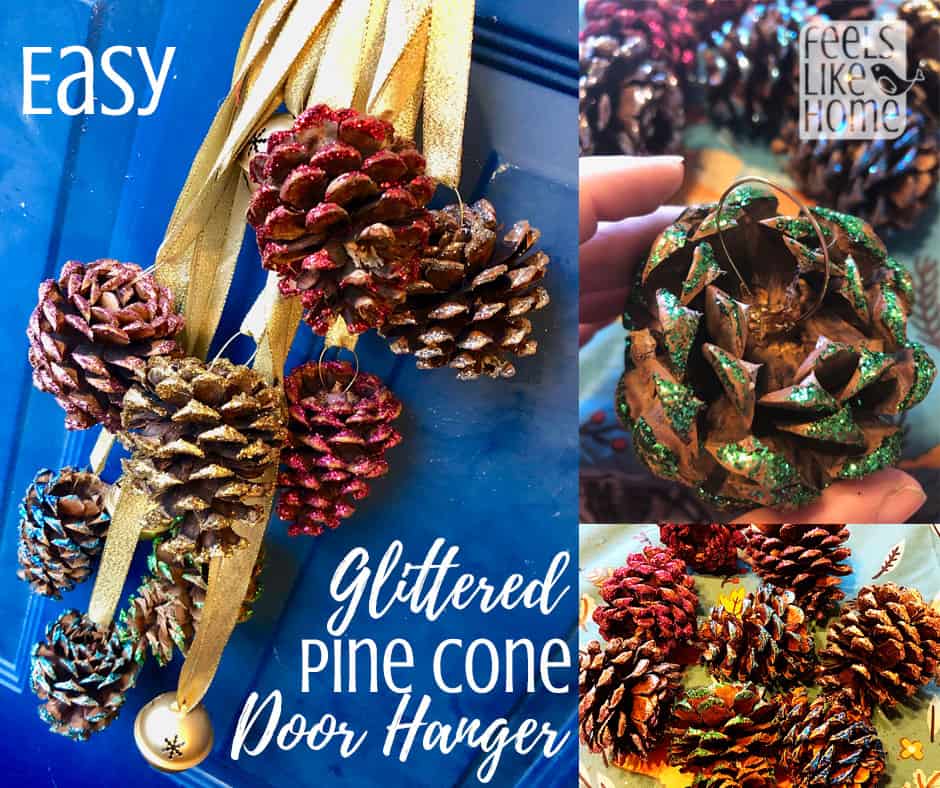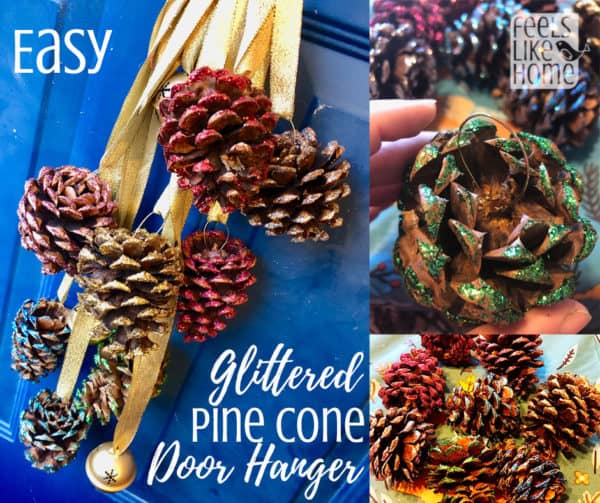 Pin
These little Christmas trees are such a cute play on conifers, I thought. They're pine cones from pine trees dressed up like pine trees. It's like a pun only not exactly.
Anyway, I spray painted the pine cones but if you're working with little kids, they could paint the pine cones with brushes with only a little more effort.
My younger daughter wasn't interested in crafting with me, so I used hot glue to attach the ornaments, but some Tacky Glue would work just as well though would take longer to dry and be safer for little fingers.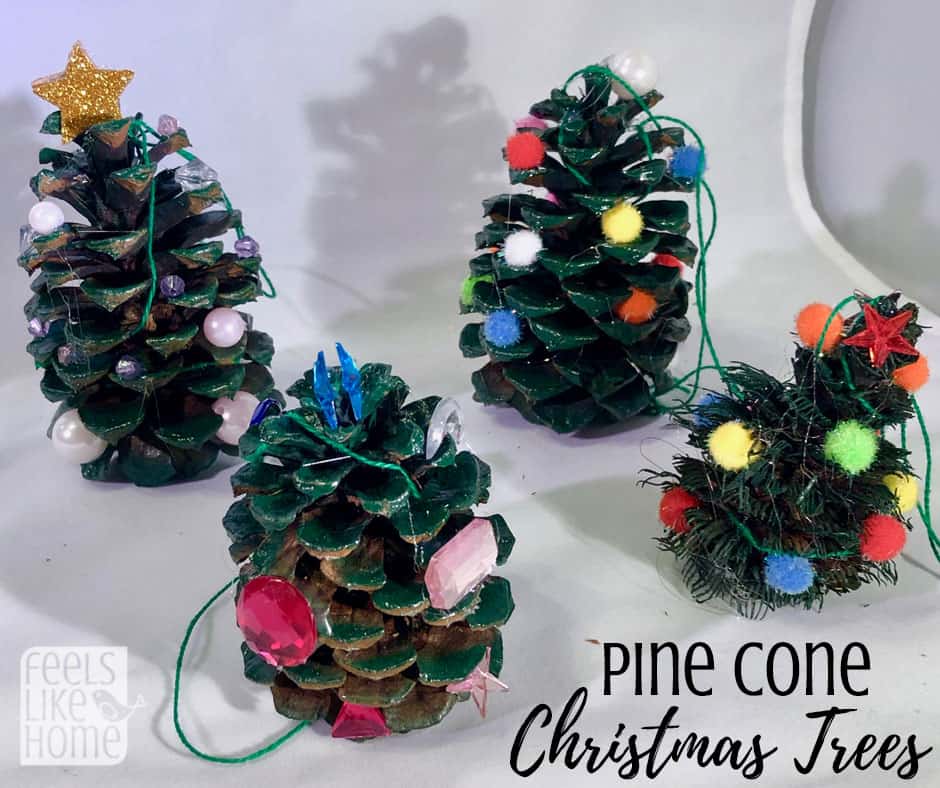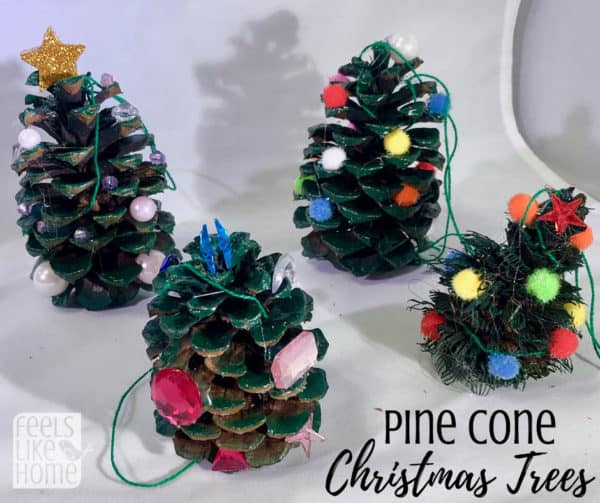 Pin
These snowy pine cones are enormous - way too big to put on the Christmas tree - but if you used small pine cones, they would be a beautiful, natural-looking addition to any holiday decor.
I have a kissing ball hanging in my living room/entryway, but I was thinking about replacing it with these pine cones. They are snowy looking with white paint and white glitter tipping all the scales. I painted this one with a brush, making it great for little fingers.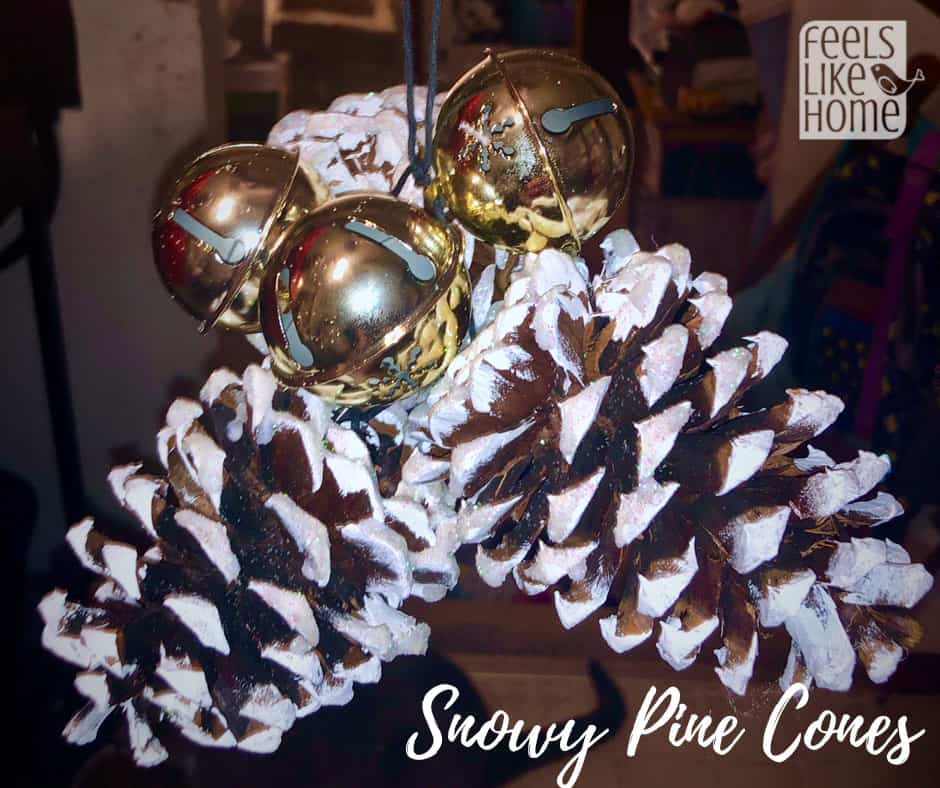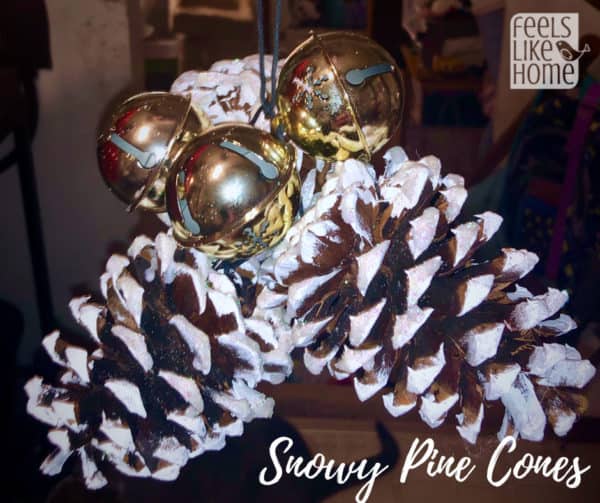 Pin
These sparkling pine cones could not have been easier. Seriously, it took me about three minutes to make them from start to finish.
I laid the pine cones in a box, spray painted them white, and then sprayed them with a couple layers of silver glitter spray paint, all of which I found in the hardware section at Walmart.
If I make these again, I think I will let them dry and repaint them from the bottoms. As it is now, they just look like normal, unpainted pine cones when viewed from the bottom (which is where the hangers are). They only look pretty if you view them from below, if that makes sense.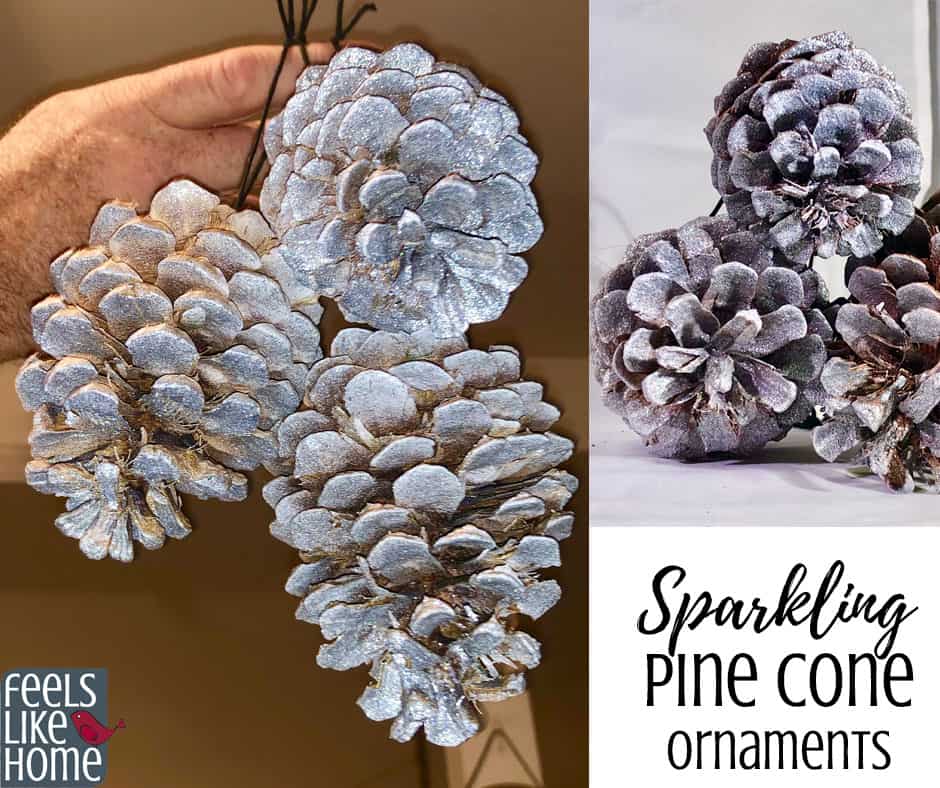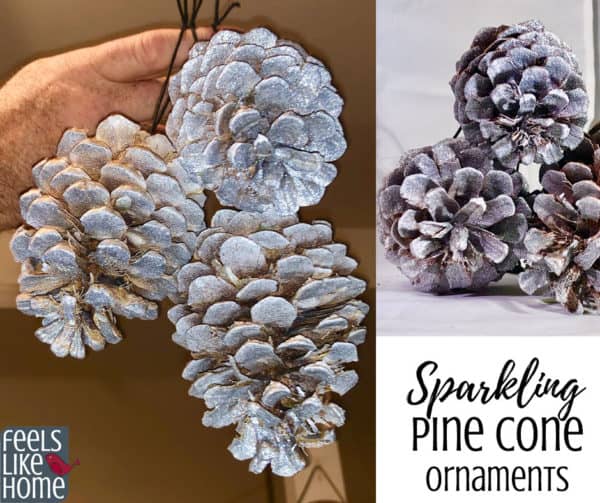 Pin
Who doesn't love Rudolph? My pine cones had great big divots in the bottom, so my red noses don't really stand out, but I don't think it matters. They are cute regardless.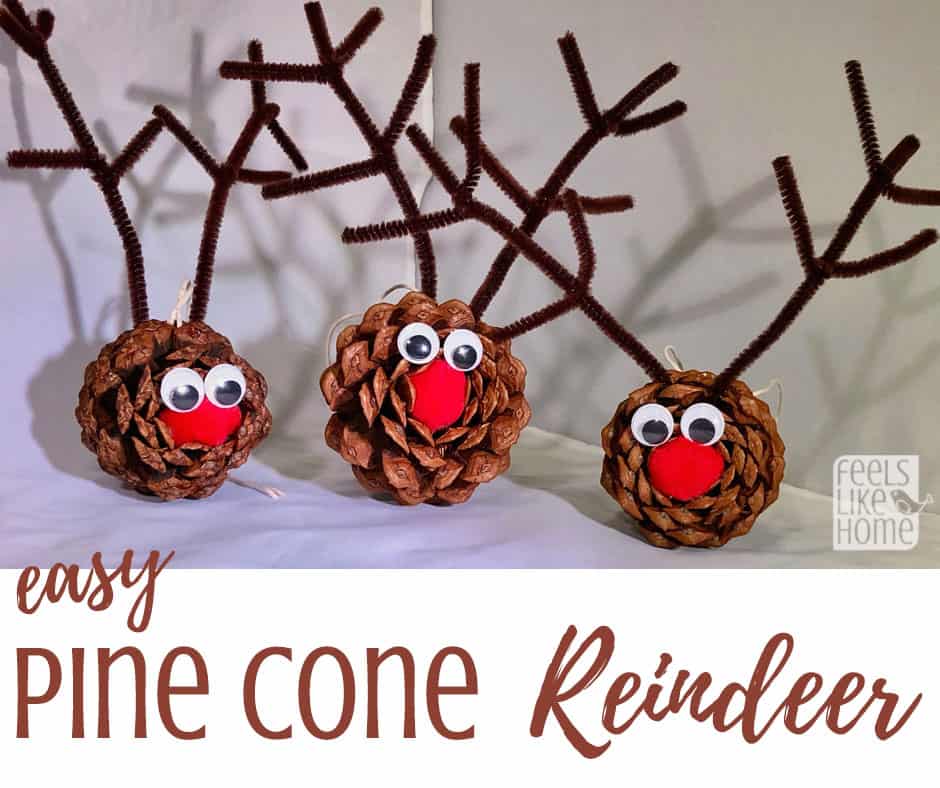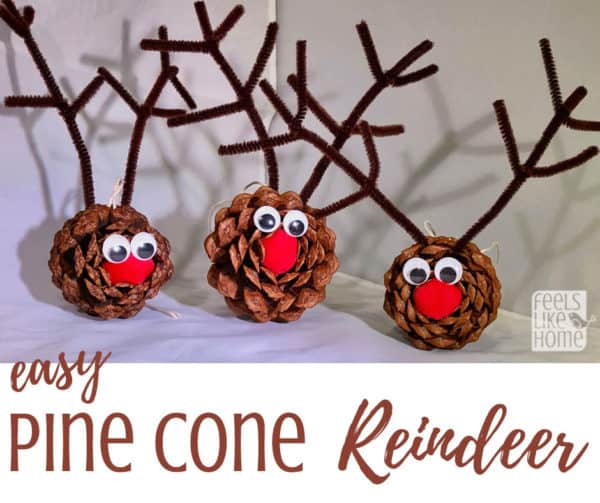 Pin
So those are all my pine cone projects for 2018. I didn't want to overwhelm you with two weeks' worth of pine cone crafts, so I decided to post them all on the same day which was way more work than I expected it to be but I hope will work out okay in the end.
Let me know if you (and your kids) will be trying any of these pine cone crafts this year! I can't wait to see what you're up to!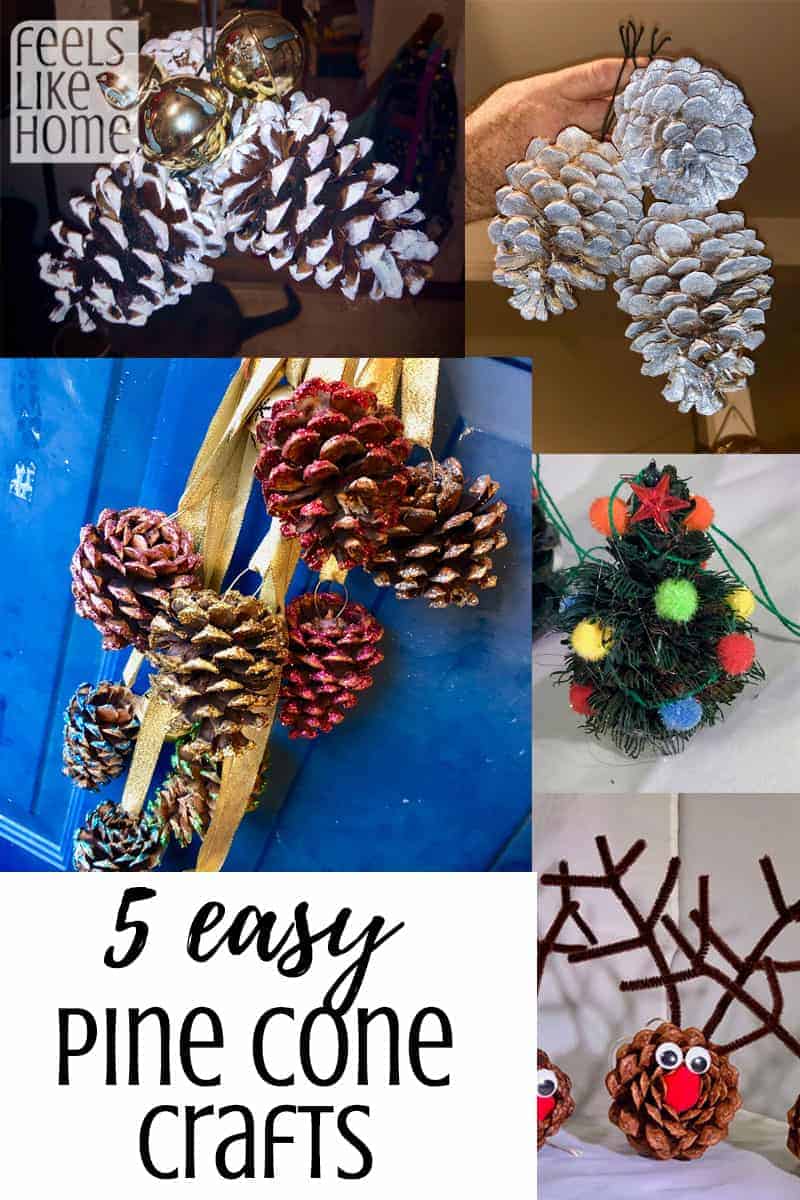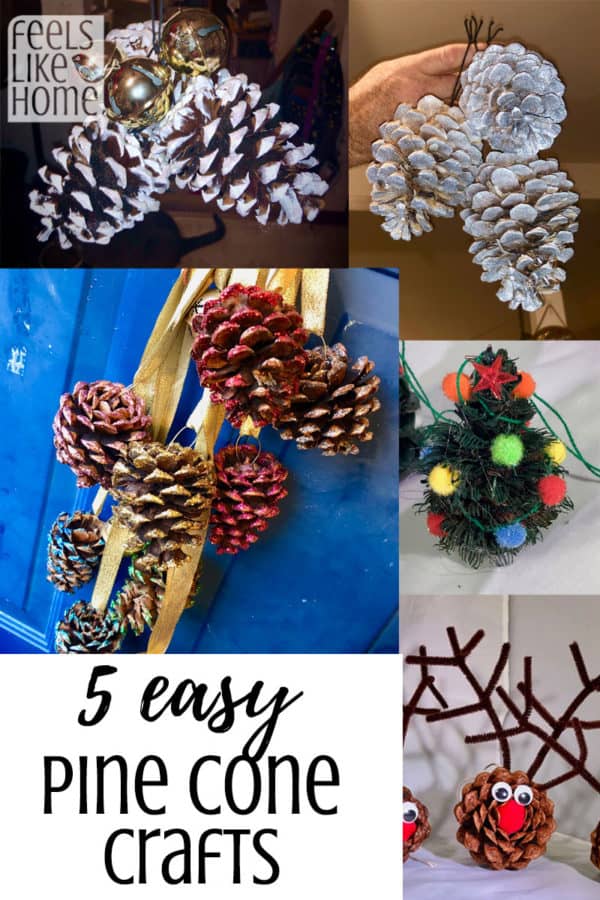 Pin